At the last Feschmarkt in Vienna, we discovered soap, a brand of beautiful soaps by Czech designer Helena Heinz. For Helena Heinz, it's all about touch and human emotions, in fact, she states "people cannot see, people can feel." Her soaps come in pastel colors, various fragrances, and twelve different shapes and sizes for small and big hands – the designer also calls them ergonomic. Another important part of this haptic experience is the distinct logo design and packaging.
I am working with the object which silently intertwines with our lives – with soap. The soaps are hand made, honestly, with 100% love and concentration, says the designer. Their shapes are inspired by stones found in nature and, just like stones, you cannot help but touch and feel them. The logo soap is based on the translation of the word into Braille, the tactile writing system used by the blind. You can find it embossed on each soap as well as on the packaging and other accessories.

Each year, Helena Heinz launches a limited edition and sometimes also special collections. Each edition has its on style, which is reflected in the colors and design of the soaps and the packaging. 2013 seems to be all about love, with the soap for love Valentine's and Summer editions (see below). We really like the minimalistic and fresh packaging of soap with its small details such as the ENJOY IT WITH LOVE embossing on top of each soap box.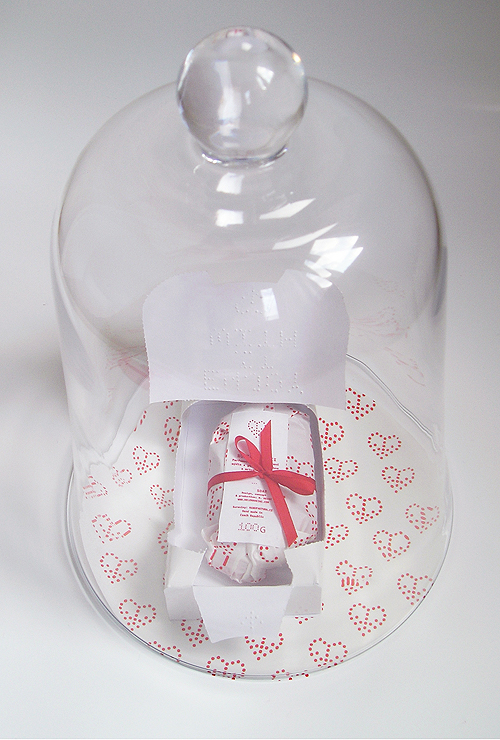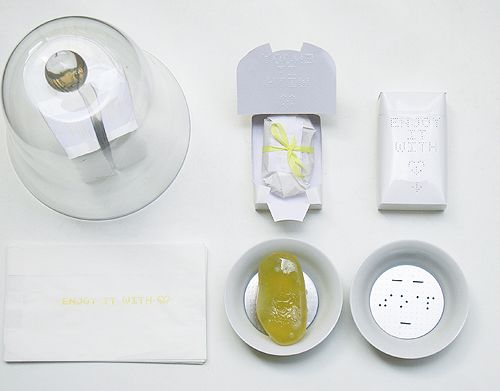 The designer plays with the visual style of packaging and accessories, to make people enjoy the variability and to make the soaps a beautiful gift and an object for collectors. Below you can see the 2011 edition which includes also a D.I.Y. element.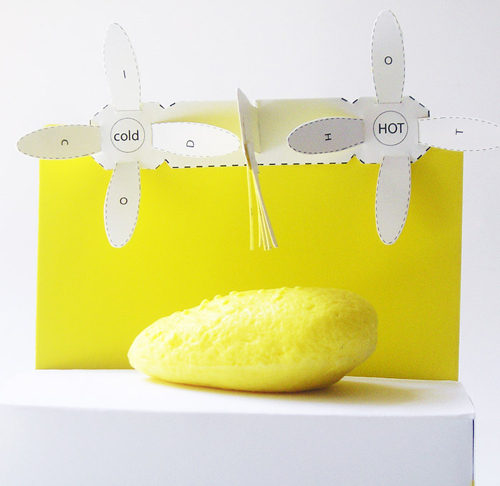 Helena Heinz's beautiful soaps are the result of her stay in France where she learned traditional French soap manufacturing. The layered soaps are made from high quality natural ingredients and are manufactured in collaborated with Czech producer Manufaktura. soaps was created as a part of Helena Heinz's final degree work in the studio K.O.V. in 2008.
To learn more about soap visit the designer's web or facebook page where you can also find a list of distributors in Prague and Brno. For all of you outside of Czech Republic, you can buy the soaps online at kuraz.cz, designbuy.cz and buydesign.cz.
Photo courstesy of Helena Heinz