In the heart of Europe, in beautiful Styria, Zellstoff Pöls is building a brand new cutting-edge kraft paper machine which will produce 80.000 tons (!) per year of Starkraft, a high quality white kraft paper. Production start is set for end of 2013. The building of the new brand – Starkraft – has, however, already begun: The new logo, new webpage and a fabulous mailing made of paper have been launched!
Graz based creative agency Rubikon designed the new logo for Starkraft: the Flying Rhino, which symbolises both strength and flexibility – qualities which are very important for kraft paper as it is mostly used for bags, shoppers and flexible packaging.
Rubikon developed a creative mailing which visualizes the birth of Starkraft. Packed in a box that reminds of pharmaceutical packaging, comes a black egg. The egg is laminated with a special black paper that looks like the skin of a rhino and has the right surface and quality for lamination, this means it does not crack. Only by looking at the egg, you can already tell that there is something strong inside! And indeed, when you open it, a small rhino-shaped metal key pendant hatches.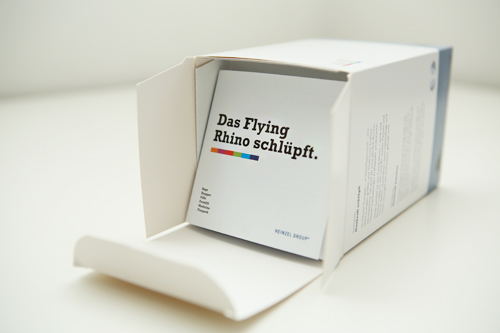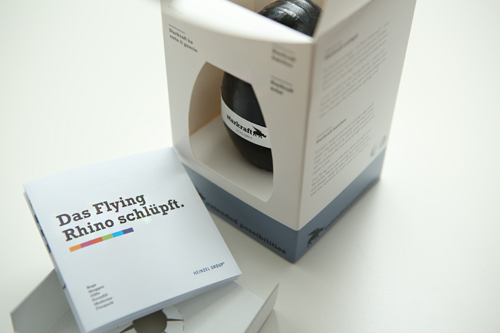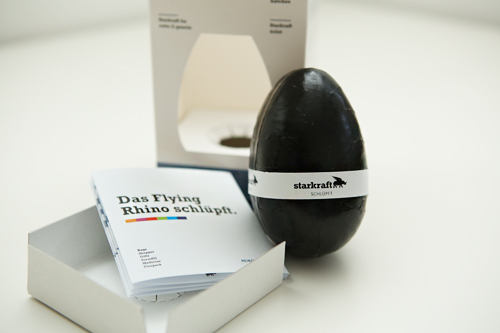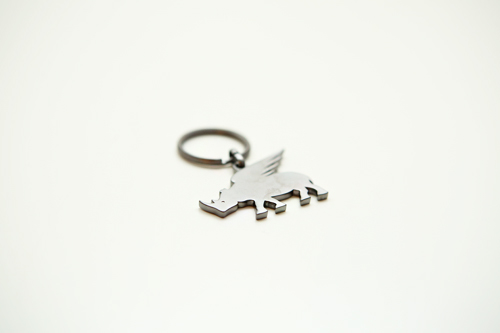 I'm sure we will see this mailing win some nice awards in 2013!
The brand new webpage of Starkraft was designed by the creative minds at Outline Pictures. We love it's clean look as well as the time capsule cam where you can track the progress of the machine construction!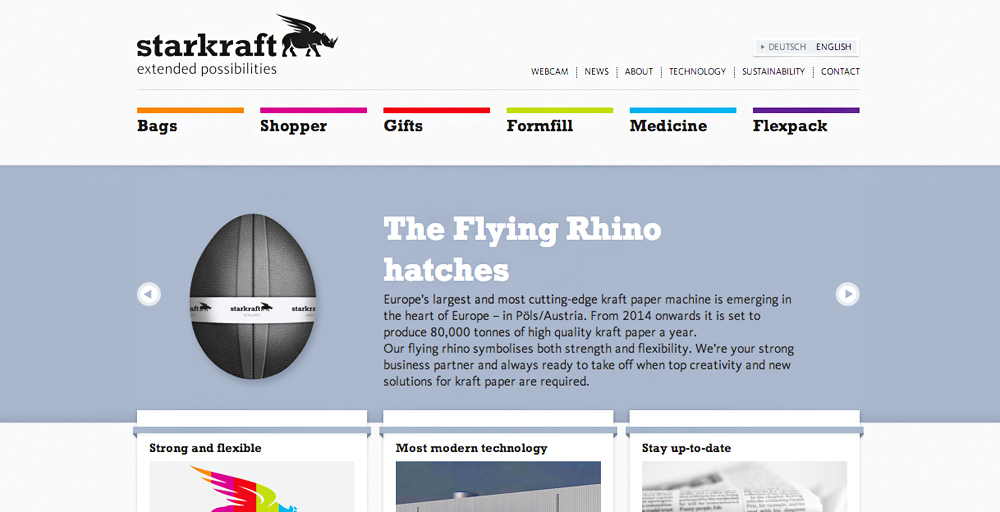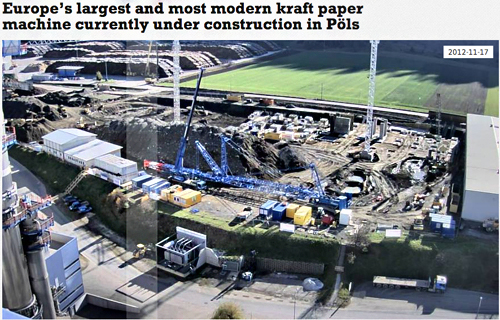 We at Design & Paper can't wait for the housewarming party of Starkraft and to finally see and touch the new paper 🙂
Photos courtesy of Outline Pictures.