Ové Pictures — Michaela Čopíková and Veronika Obertová — Veronika Obertová and Michaela Čopíková — the order is unimportant. Two Bratislava-based artists and visual storytellers whose collaboration has lasted over a decade, and resulted in a combined authorial identity. Evolved over the years, through projects involving animations, music videos, projections, illustrations, motion-design, paper installation, and more, Ové Pictures has built its own identity of interests, taste, original author techniques, iconography, and biography.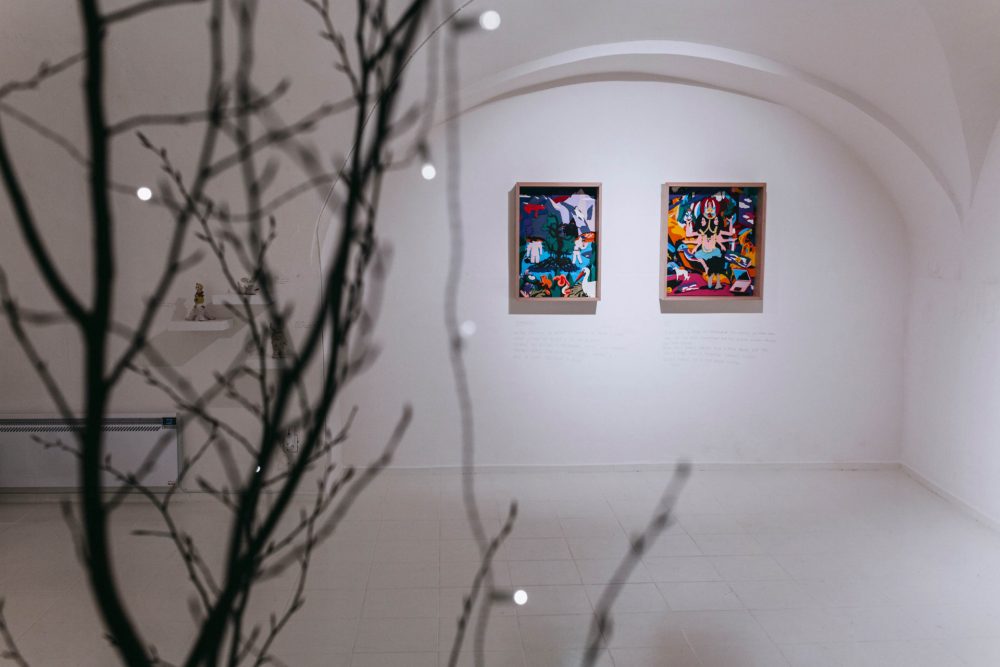 Telling their story through paper dioramas build of vividly colored papers, magical characters, and clever use of technology
The duo's work is always cinematic and full of motion, even in the case of static works. Where appropriate, they add action using technology, optical toys, and animations. Stories and colors give magic and depth to their works. The showcased characters and "personas" let us guess what they will do behind the scenes in which Ové captures them. They are always ready to take the next step. Their human-animal, mutated, hybrid appearance confuses the audience with their vivid colors. 
The motifs of paper dioramas in the 'Storification' exhibition reflect the 10 years-long co-creation of Ové Pictures. The exhibition curated by Mária Rišková took place last month, 2–16 October at the ATELIER XIII in Bratislava, was not built as a retrospective, but rather a reflexive one. The motifs of the dioramas did not only showcase the past works of Ové, but were more of an invitation to the audience to seek both life, human, and universal stories. 
"We all have our own story, and we mix up and jumble stories … It's so natural to us that we don't usually even talk or write about it. But in short, this is how it is: What we've actually done during the "x" number of years is making up stories and trying to tell them by using several other images, stories, myths, monsters, characters, references. It's just the "fictional" what we put into the various stories to give them a sense or not." — Ové Pictures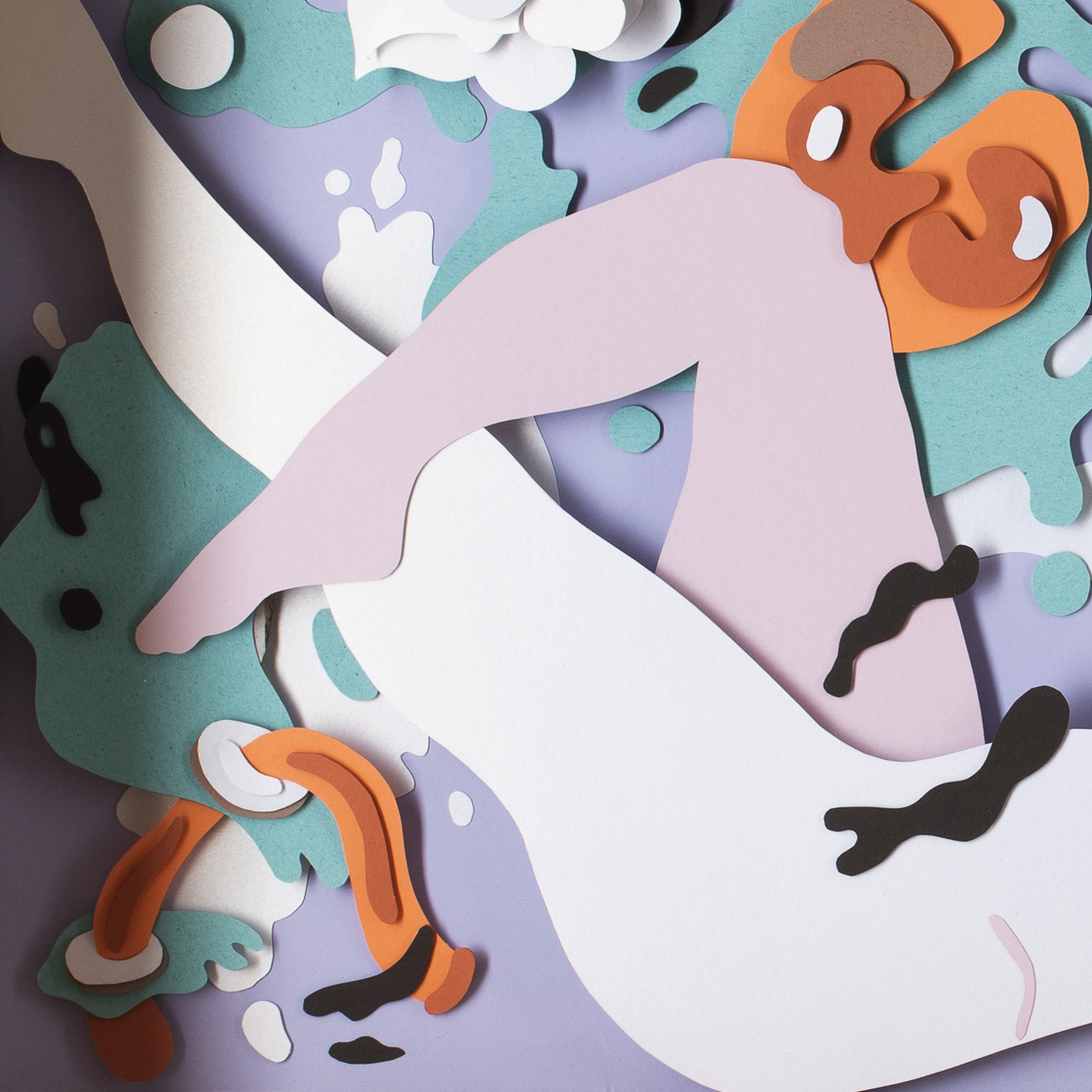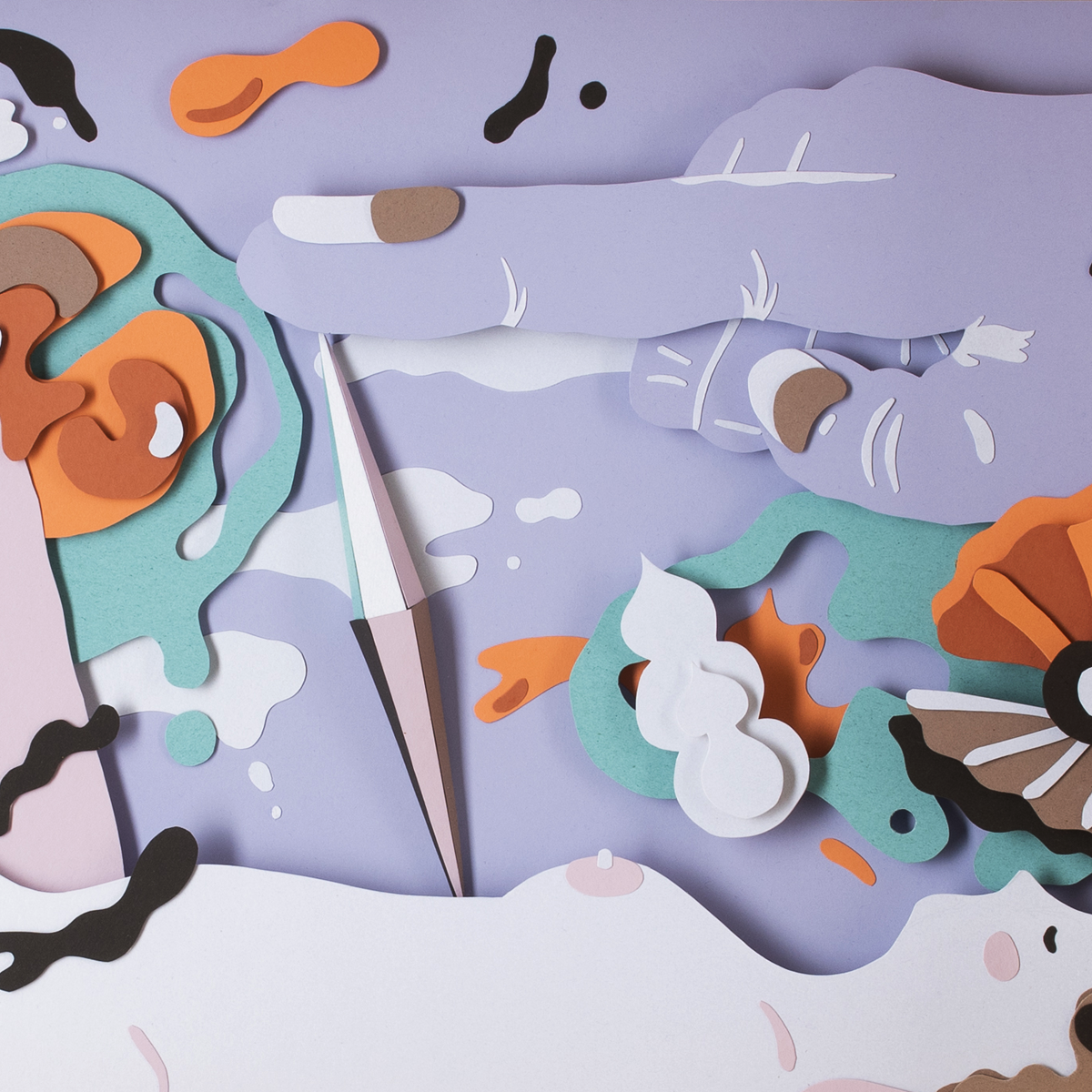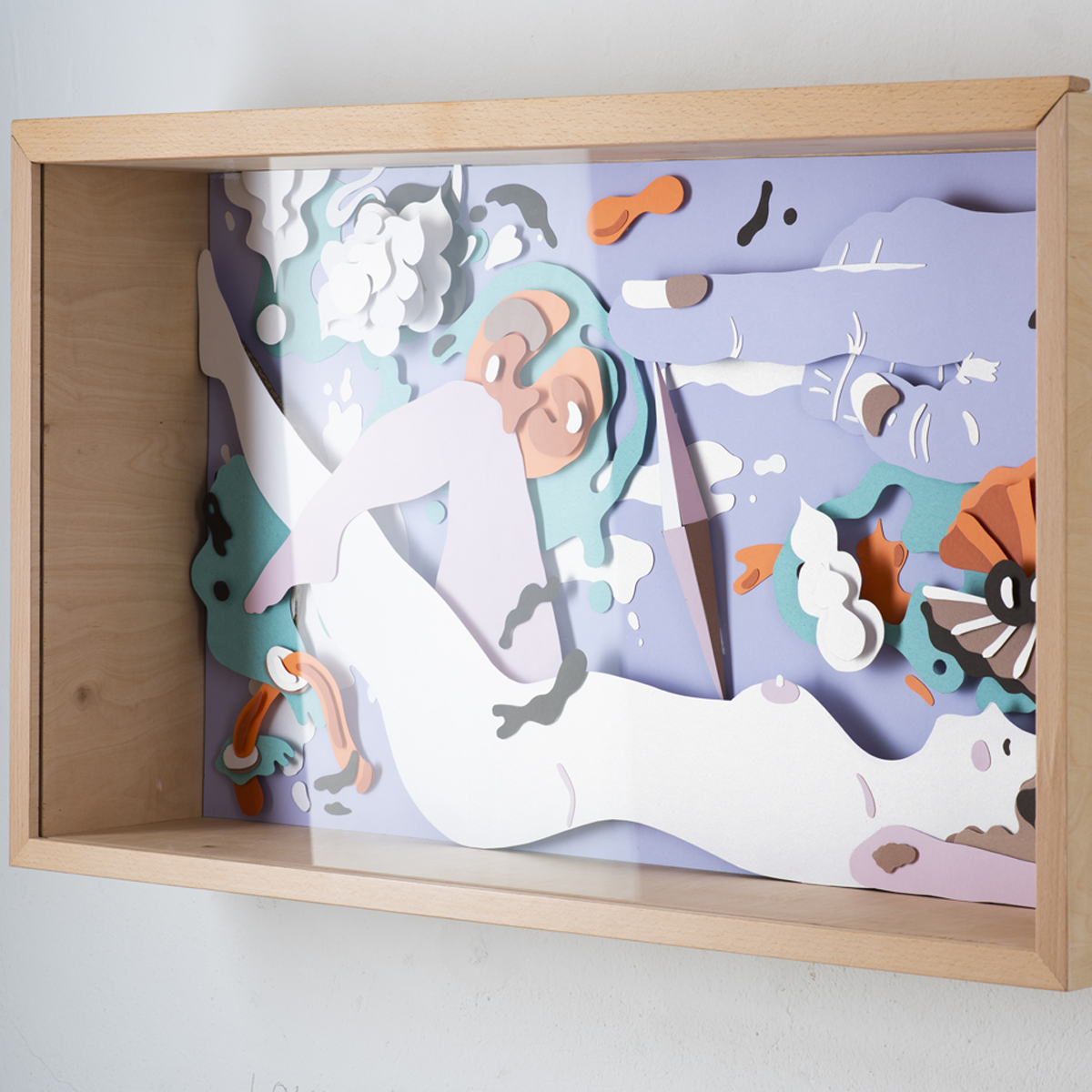 To match the various styles and themes of the dioramas, Ové chose to use a wide range of Design Papers – from saturated Color STYLE to pure white Munken Lynx
Striving to create a color palette of special tones for the dioramas, Ové carefully chose papers that the duo felt are more rare and delicate. As each made diorama is different, the used colors range from extremely saturated and colorful to absolutely pure white, resulting in a wide paper collection including; Color STYLE Fresh 300gsm (in macchiato brown, mocha brown, cool blue, pastel pink, vibrant coral, copper orange, jungle green, slate grey, and red wine), Remake Sky 250gsm, Crush 250gsm (in Cherry, Olive, Kiwi, Coffee, and Hazelnut), IQ Color 230gsm (in Lavander and Pink), Galaxy Metallic Pearl White, Munken Lynx, and BLACK – all papers exclusively available at Europapier. (Read more about the new Design Papers Collection 2020 here.)
"We didn't keep exact track of every tone of paper we used, but for example, for the Diorama 'LOVE', we can easily tell, because the colors were so unique. Making the dioramas, each paper element was manually cut out and glued into a wooden frame. And after everything was done and ready, the dioramas were closed behind frames with UV glass to protect the paper.
Follow Ové Pictures on Instagram for more inspiration and behind the scenes images from their past and future projects.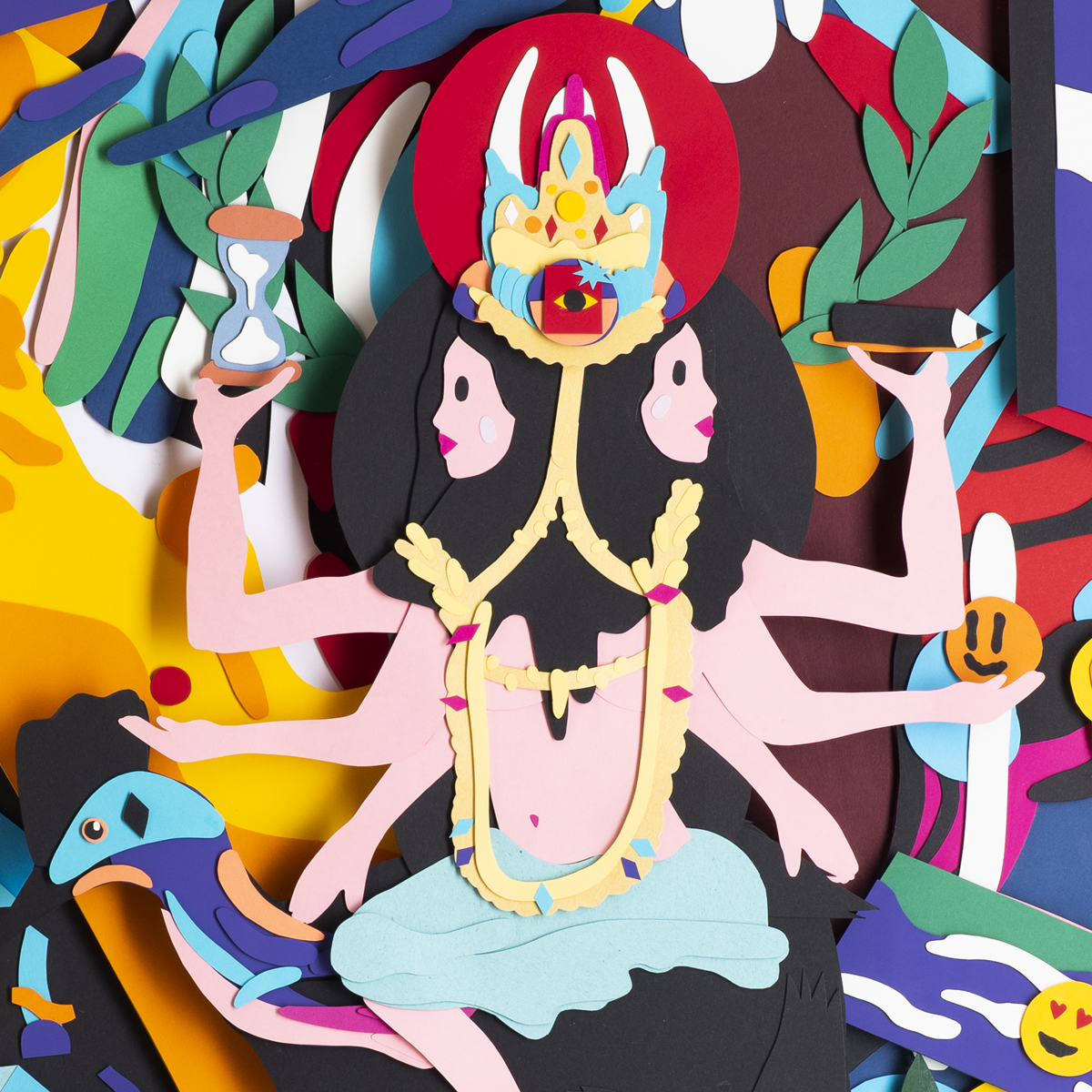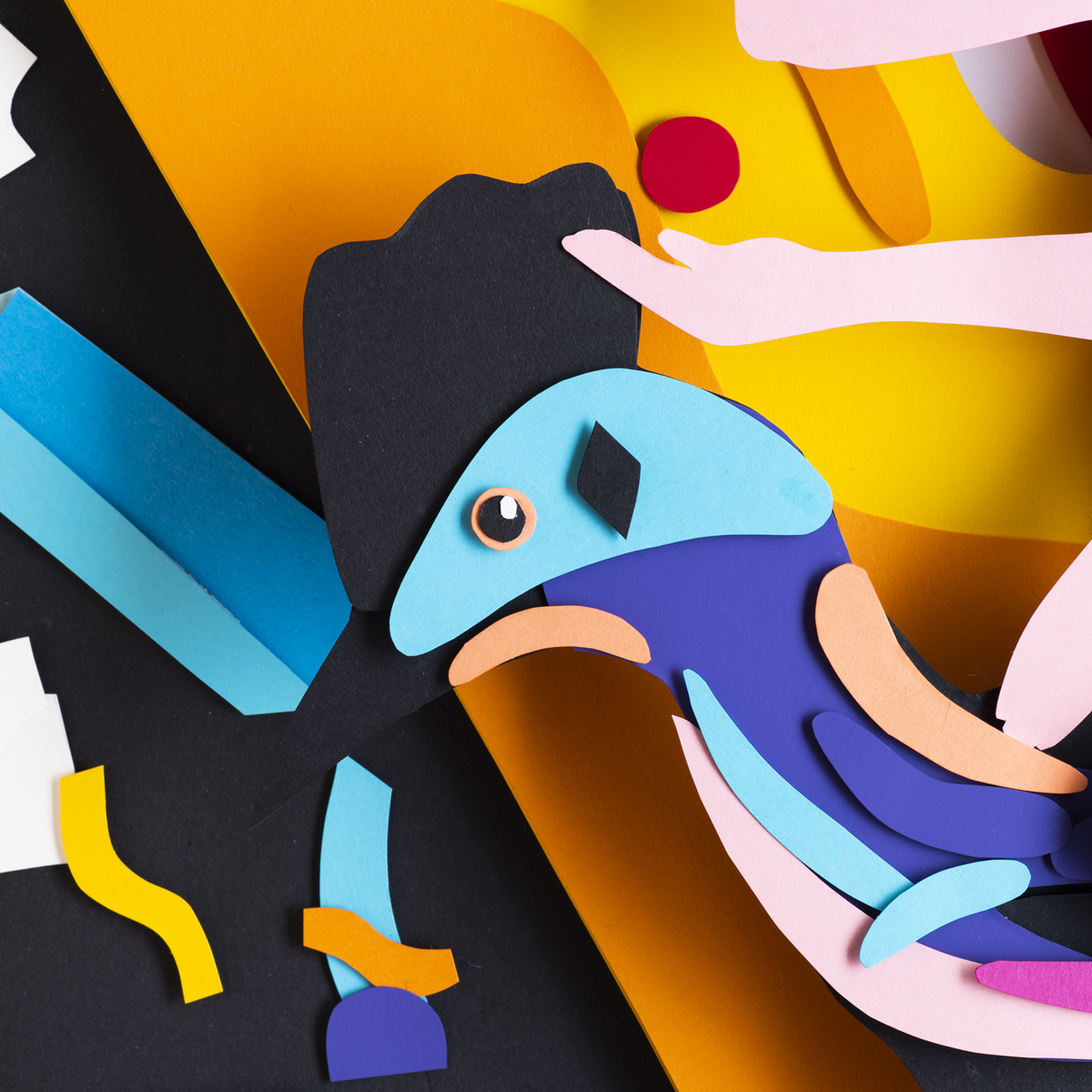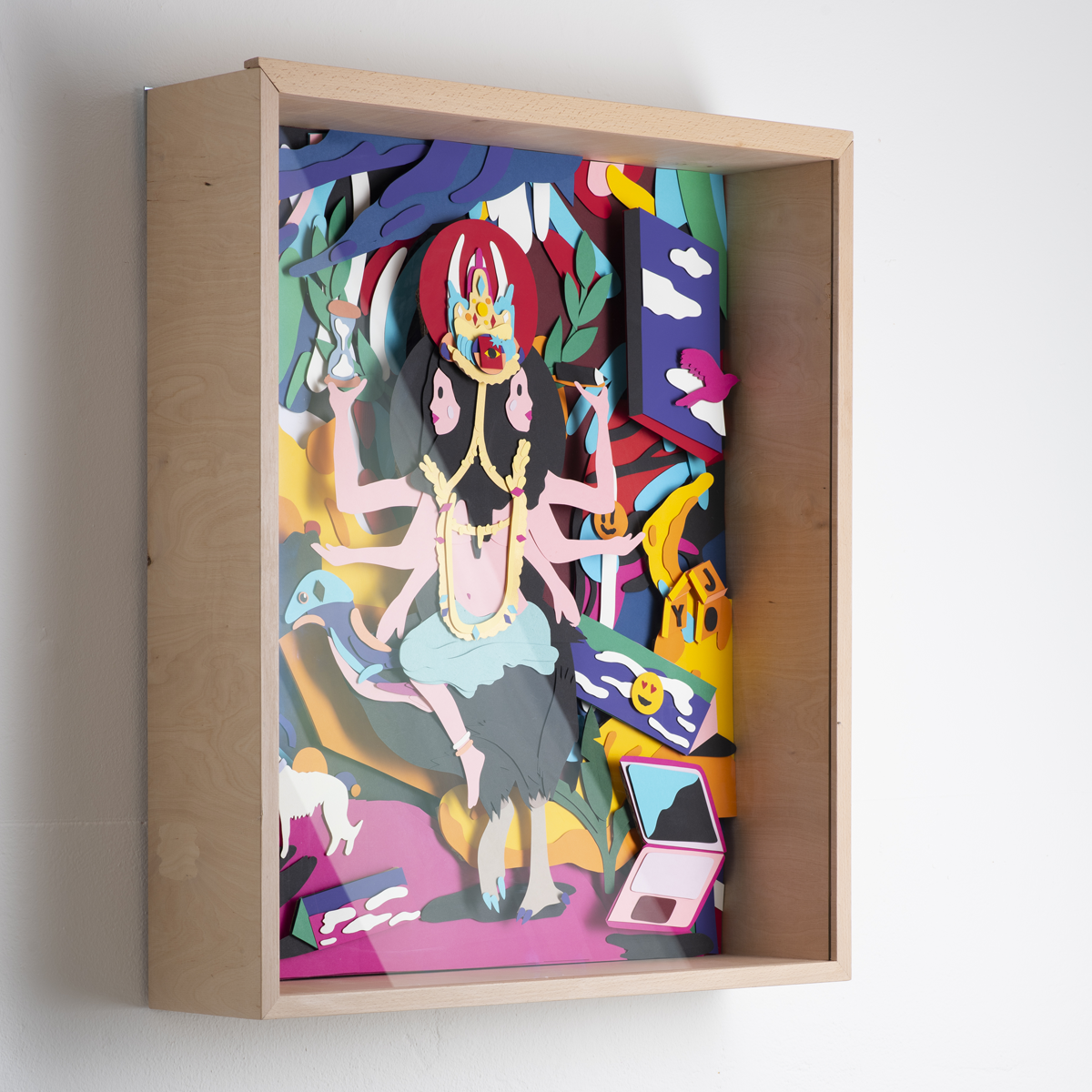 Joy, Paper diorama / 60 x 70 cm / 2020
Paradiso, Paper diorama / 50 x 70 cm / 2020
Inverzia, Paper diorama / 90 x 60 cm / 2020
Purge, Paper diorama / 70 x 70 cm / 2020
Stalactites, Paper diorama / 60 x 50 cm / 2020
Images © Matej Hakár, Viki Kollerová