Just the other day I stumbled upon a wonderfully illustrated book titled Ábécés könyv (Alphabet book) by Hungarian designer Anna Kövecses. As the name already suggests, the book illustrates the Hungarian alphabet, which comprises 44 – for German-speaking people usually very hard to pronounce – letters.
Anna Kövecses was born in Hungary and currently lives in Cyprus in a small seaside village with her boyfriend and their little daughter. Her work includes graphic design, illustrations, paintings and photographs which she realizes for clients such as the BBC and the New York Times.
As the designer explains Ábécés könyv is a "very personal project aiming to introduce a little girl (her daughter is called Rebeka) to the 44 letters of the Hungarian alphabet. Illustrations were carefully designed so that every subject that appears in this book is something she's currently very much interested in.
So in one way this book is not just a tool but also a diary documenting a four-year-old little girl's world in the summer of 2013 on an island of the Mediterranean Sea. On the other hand though, hopefully, it will also serve as an equally exciting source of knowledge and inspiration for anyone interested in languages or design."
We can definitely confirm the latter, the book is, indeed, not only appealing to children but also to grown-up design, print and typography aficionados of the likes of us. The illustrations, though simple, are never trivial and explain this often considered quite a difficult language in a playful way. If you are looking to buy this book, click here. We are definitely intrigued!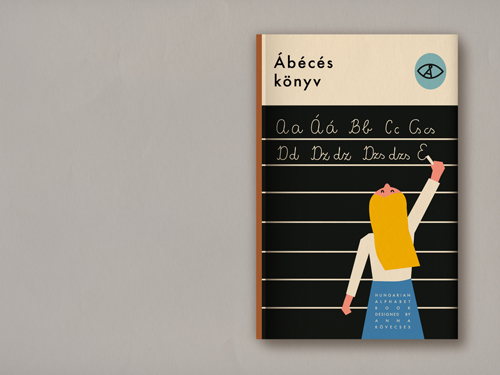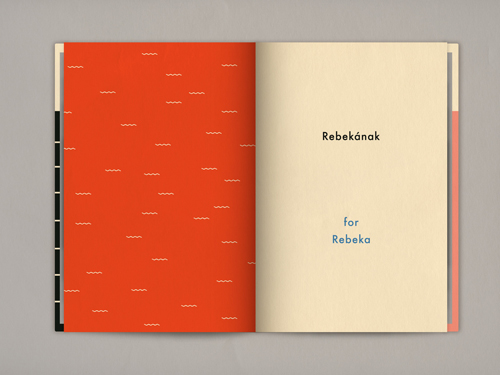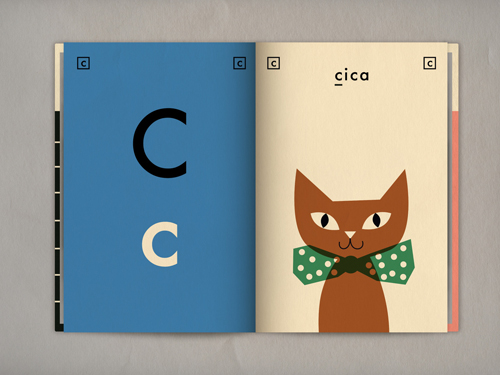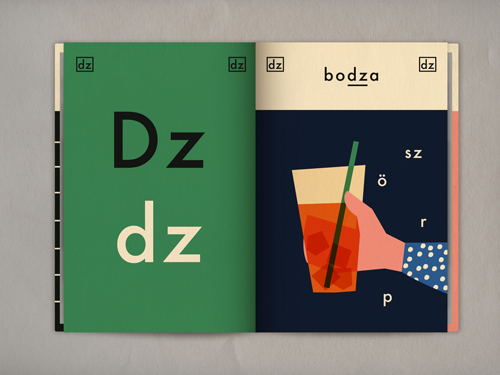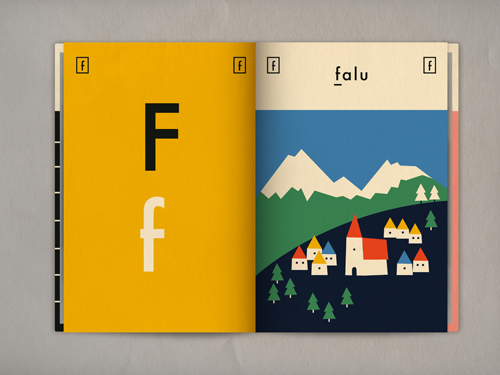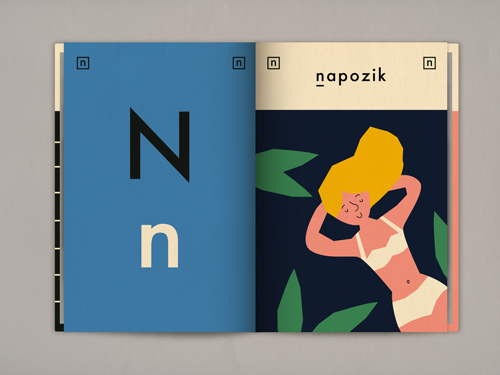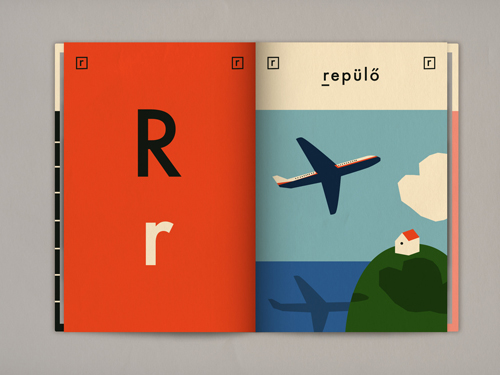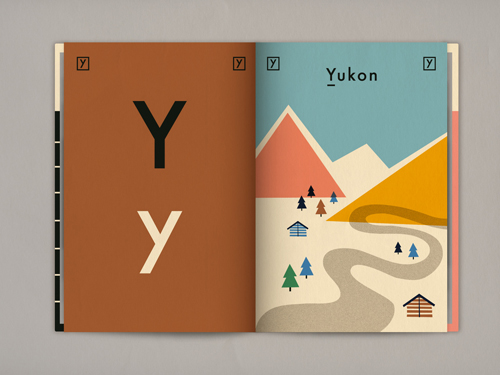 Photos © Anna Kövecses