Austrian artist Tillman Kaiser, born 1972 in Graz, is currently holding an exhibition in the main gallery of the renown Viennese art institution Secession (previously written about here). The exhibition, titled Im Dom, showcases Kaiser's latest large-format pictures and sculptures in which he combines photography, painting, and graphics.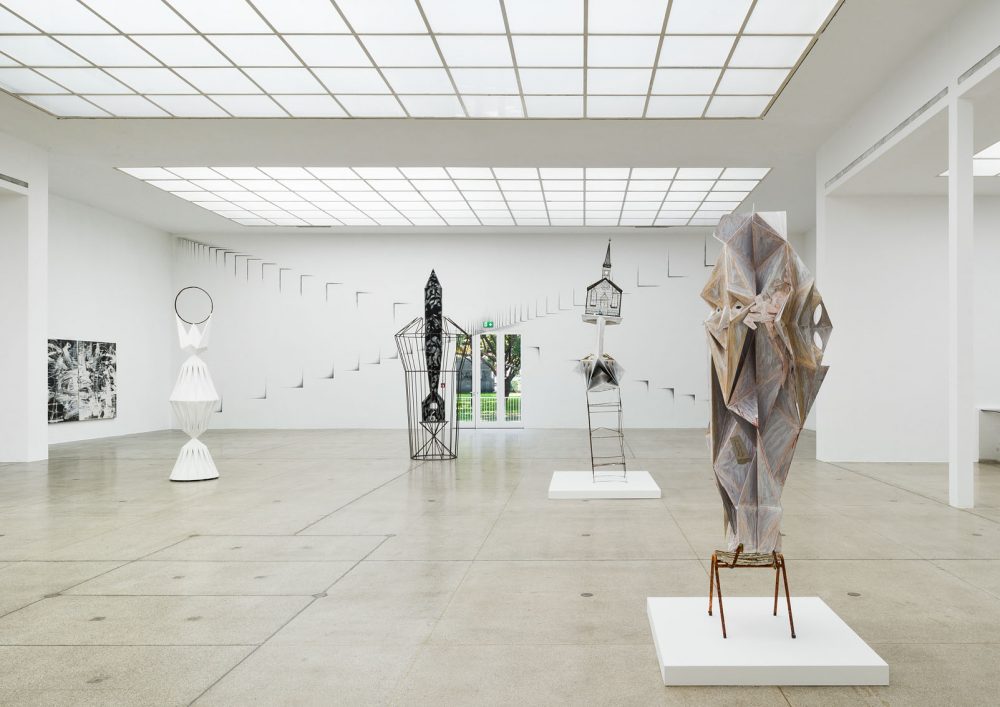 Folds and geometrical shapes, as well as the use of simple materials, are characteristic of the artist's work. Patterns created by repetition and perspectival distortion capture the viewer in a kaleidoscopic world, demonstrating the fascinating effect of what a simple but striking technique and material can achieve.
By using laborious yet unpredictive techniques, Kaiser creates a beautiful juxtaposition of routine and improvisation
Kaiser's painterly work combines photographs taken with a homemade camera obscura with cyanotypes and photograms made without the use of a camera, fully embracing the inevitable defects such as stray light streaks, that come with using such techniques, taking them as traces of contingency and an indication of his creative process.
…Tillman Kaiser reworks the material, building a collage by synthesizing different motifs as well as repeating or altering a single one, creating an image with rhythm and complexity…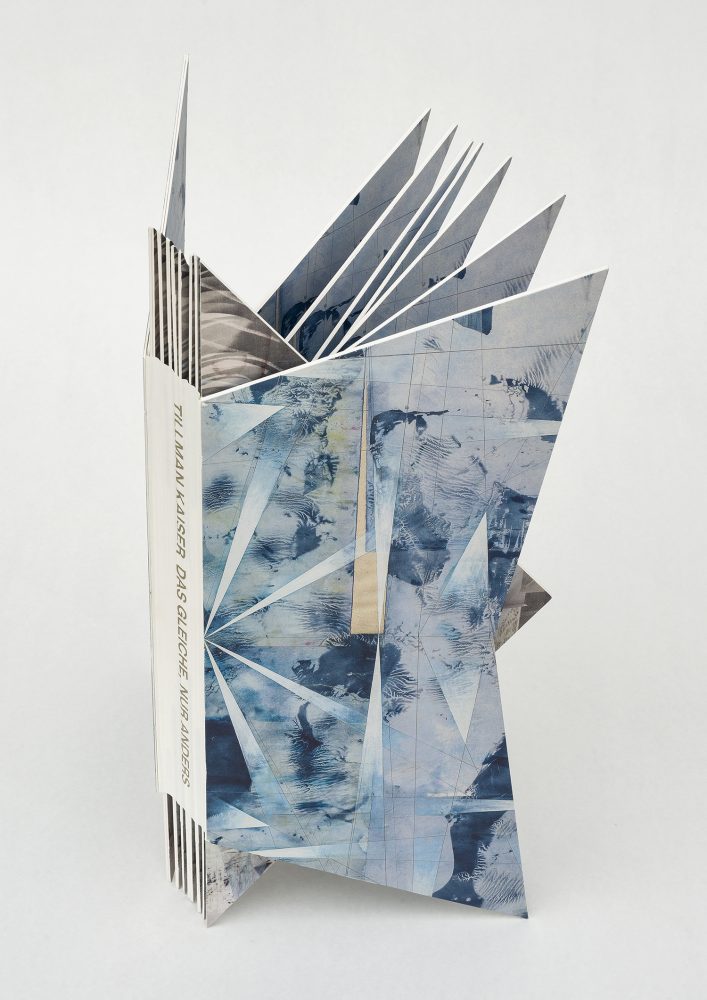 .
Kaiser reworks the material, building a collage by synthesizing different motifs as well as repeating or altering a single one, creating an image with rhythm and complexity. Despite using techniques that require preparation and planning, Kaiser manages to conceive work which feels spontaneous and expressive – creating a mesmerizing juxtaposition of routine and improvisation. 
The seemingly futuristic shapes of Kaiser's folded, geometric work reminds of avant-garde and early modernism, which is accentuated by his choice of materials: cardboard and paper, sometimes combined with found or repurposed everyday items, create an ephemeral aspect of models or prototypes. As the base structure of his paintings is composed of crystalline patterns in prismatic repetition, in a similar way the sculptures are constructed from simple geometrical forms.
Kaiser's signature folding and geometric forms translated into a publication made of SUMO cardboard
On the basis of this signature working technique, Kaiser developed a unique, limited edition sculptural publication for the Secession titled DAS GLEICHE, NUR ANDERS  (Eng: THE SAME. ONLY OTHER) The publication is a tactile sculpture, which opens up like a miniature model version of Kaiser's larger work. 
DAS GLEICHE, NUR ANDERS offers a transgressive element to feeling art rather than simply admiring it. It offers a unique opportunity to experience Kaiser's work from a new perspective, giving an almost giddish feeling of playfulness. An artist who is keen to point out that he should not be identified with what he does, he notes that wit and humor are key elements in his work.
…we were looking for stiff and especially white-colored cardboard. Since the sculpture looks like a star when opened, so it's important for us to use cardboard that is as stable as possible, and at the same time, it should look high-quality. SUMO appeared to us here as the only solution… 
Offset printed on 1,5mm thick double laminated SUMO white cardboard and Munken Polar 170gsm paper – both available at Europapier – DAS GLEICHE, NUR ANDERS is hand-bound and comes in a sturdy grey slipcase. Produced in a limited number of 150 copies, each piece is signed and numbered and available for purchase at the Secession webshop. 
With such unique, and precious work, special attention must be given for the chosen materials, as Succession explains: "In fact, we suggested the material to him. We were looking for stiff and especially white-colored cardboard. Since the sculpture looks like a star when opened, so it's important for us to use cardboard that is as stable as possible, and at the same time, it should look high-quality. Sumo appeared to us here as the only solution. However, it is true that we have reinforced the tips again with a transparent paper consolidator. The weight of the edition is very high and we want to prevent the possibility that the tips may bend."
Tillmann Kaiser – DAS GLEICHE, NUR ANDERS
Limited edition of 150 numbered and signed copies
Available at Secession webshop
Tillman Kaiser – Im Dom exhibition Sep 13 – Nov 10, 2019
Secession, Friedrichstraße 12, 1010 Vienna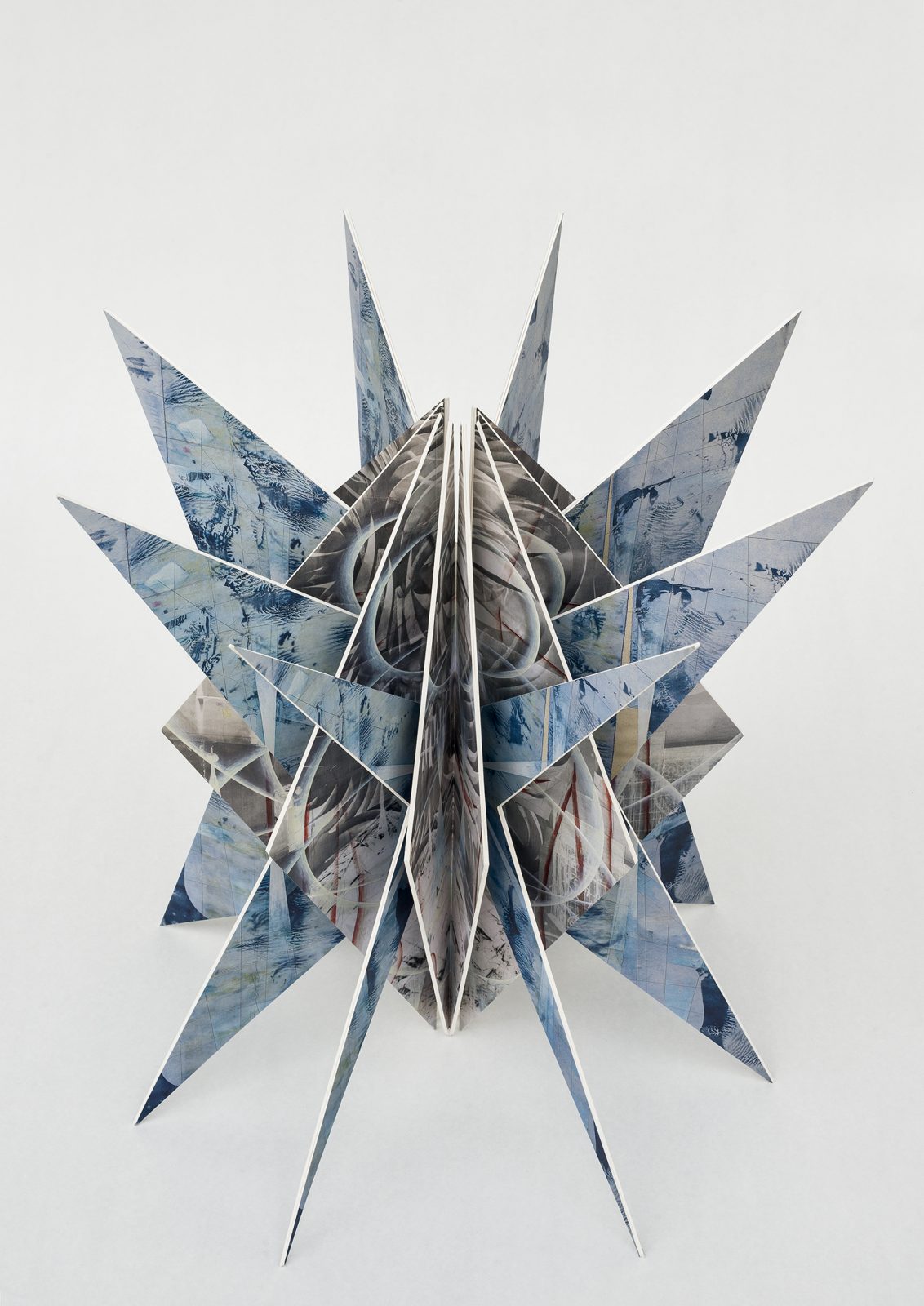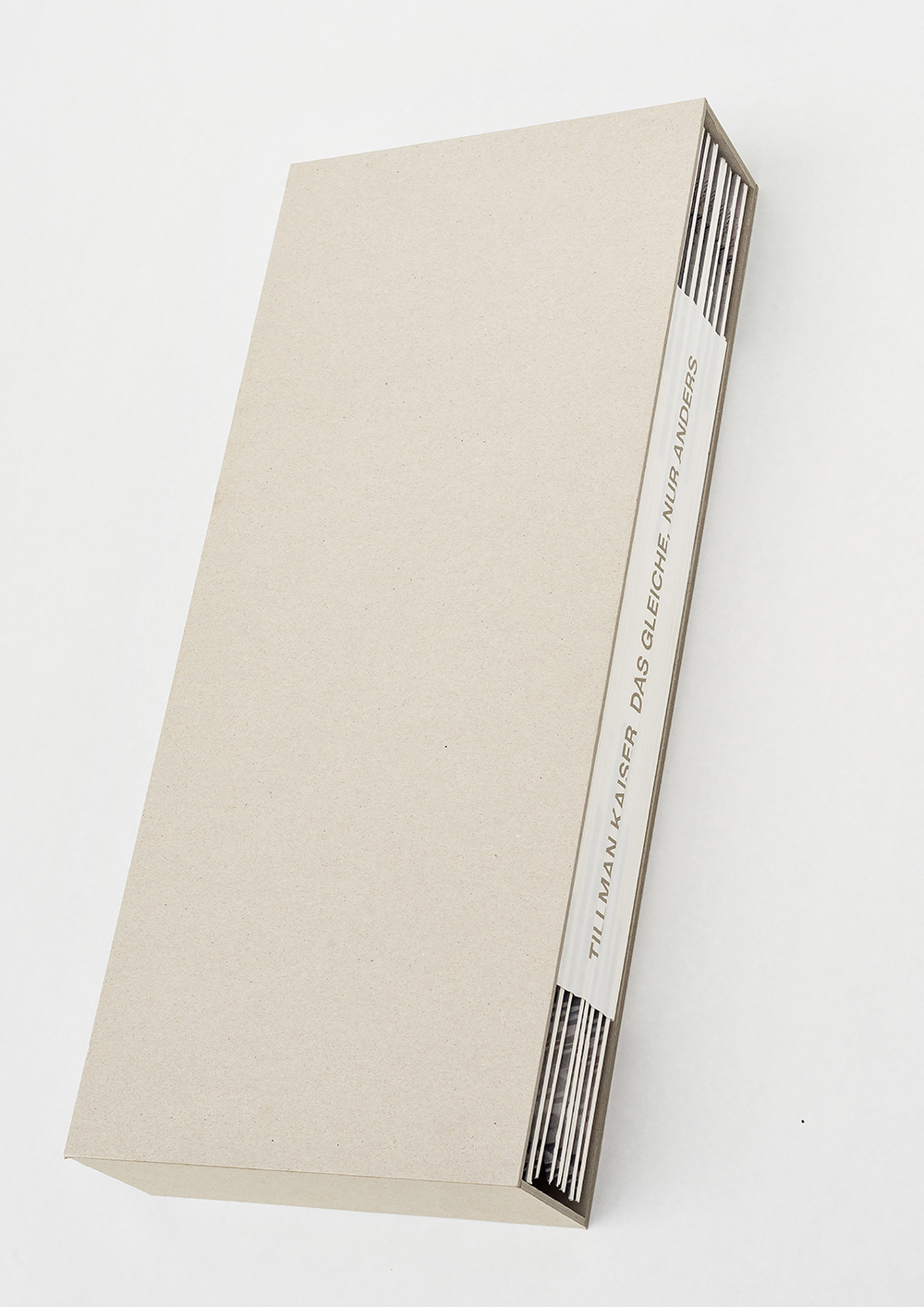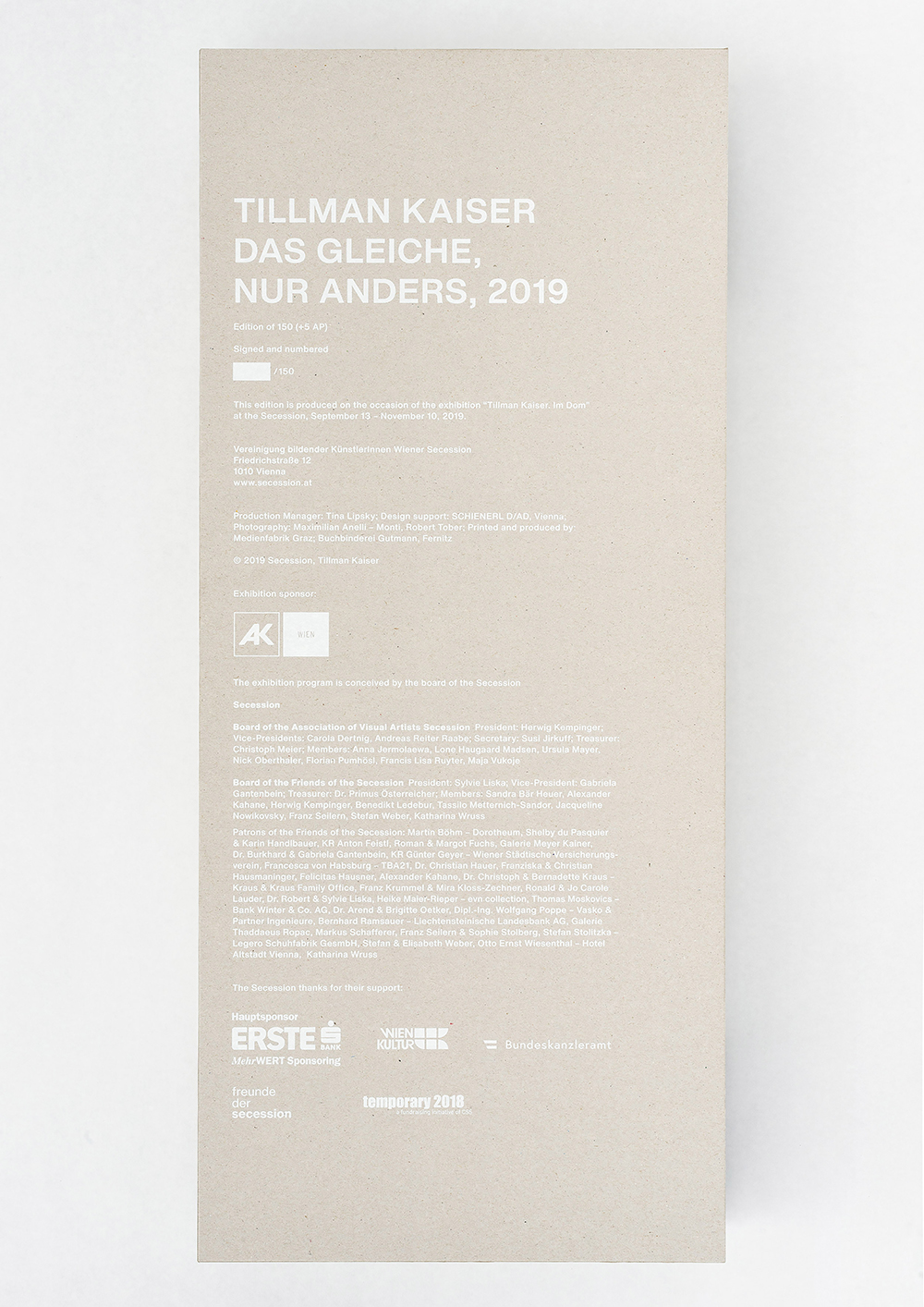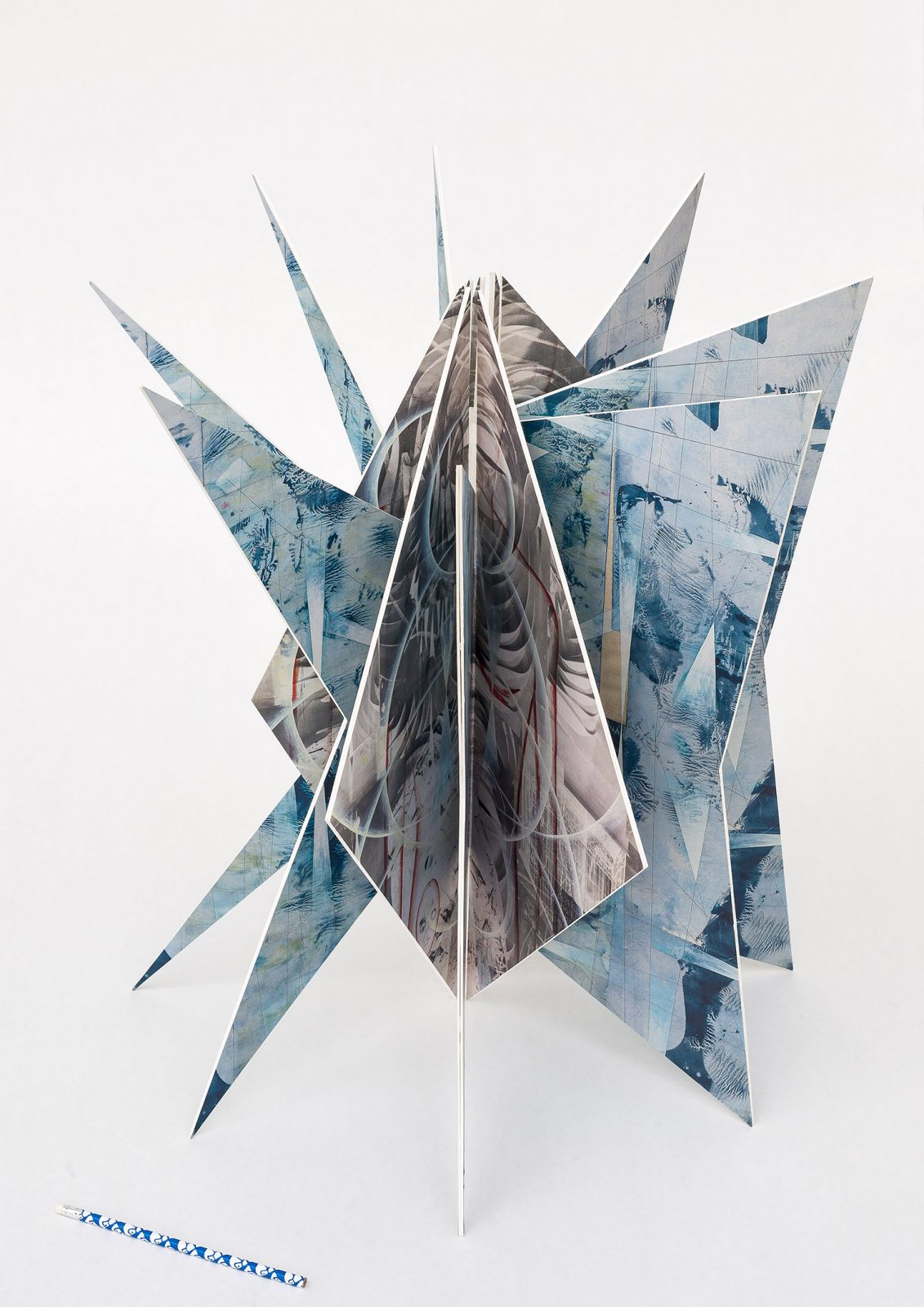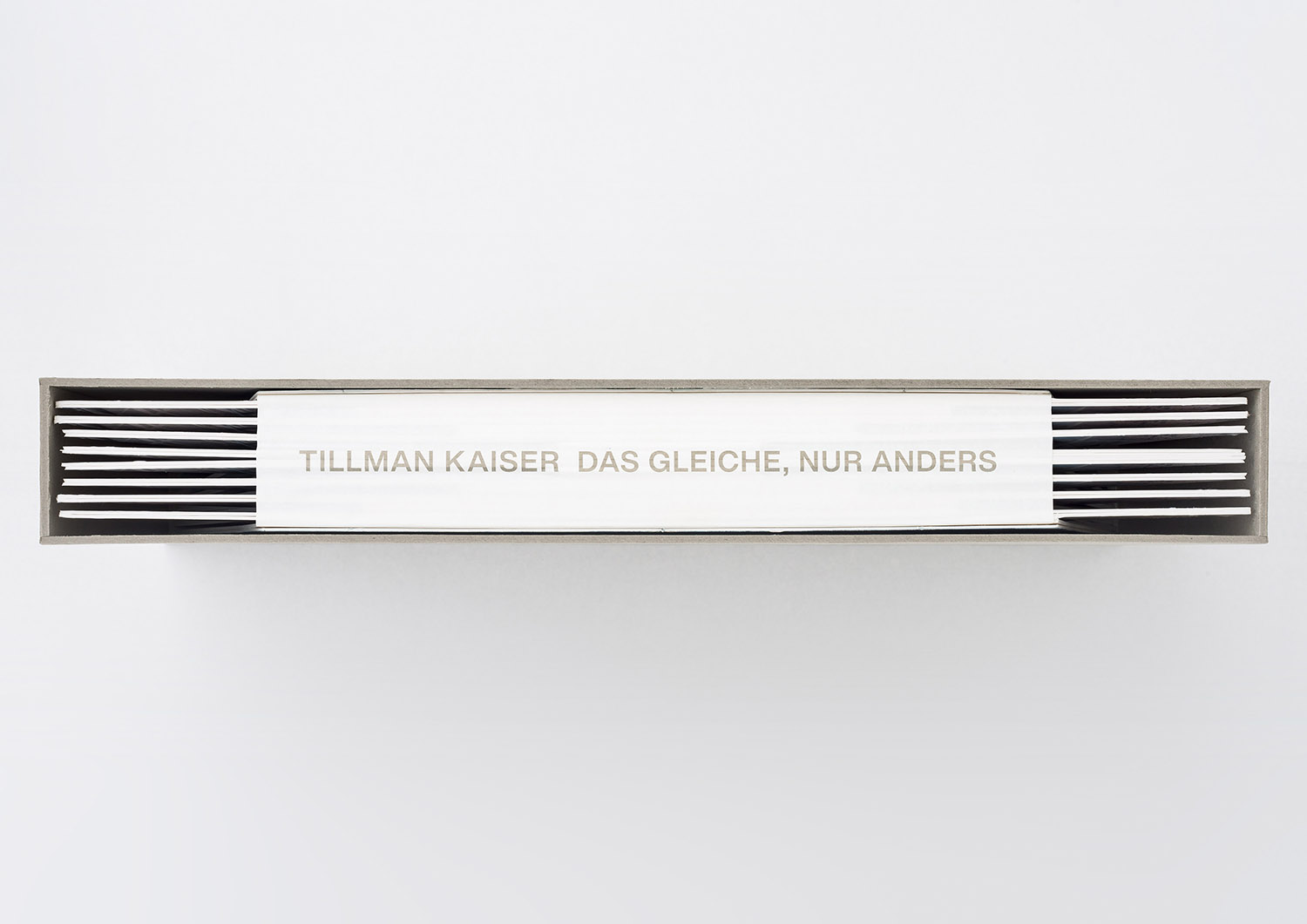 Images © Secession / Iris Ranzinger