In the world of design, trends guide the direction and overall style of a certain time, whether it's color, pattern or texture, the trends of the fashion world often collide with the one of paper: stationery, packaging and branding materials. Which one of the current summer trends is your favorite: the dramatic flora, classic marble, retro pastel, futuristic metallic or the adorable pineapple?
Marble
The world of design has been dominated by the classic marble now for a few years, and it has spread everywhere! It has gotten increasingly popular over the last year and the hype doesn't seem to slow down anytime soon. What I love about it is the mix of classical and modern, instantly giving the feeling of luxury. It's also interesting how such a simple pattern is so versatile, as it's now seen everywhere from fashion to stationery.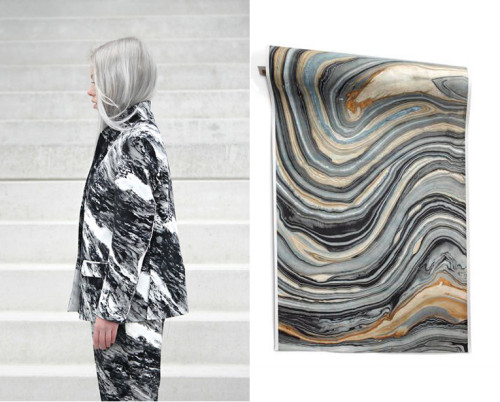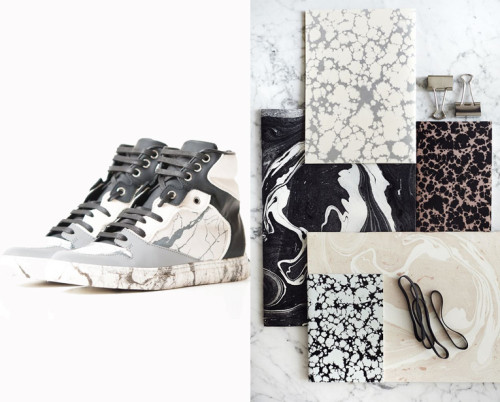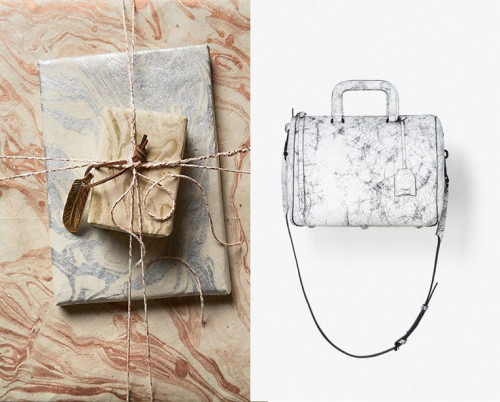 Pineapple
One of the most fun and probably surprising trends of the time is the pineapple! This not-so-little yellow and green fruit has been the chosen nectar to be graced on everything from notebook covers, party decorations to children and adult fashion. Even though it might be short-lived, it definitely has won our heart over!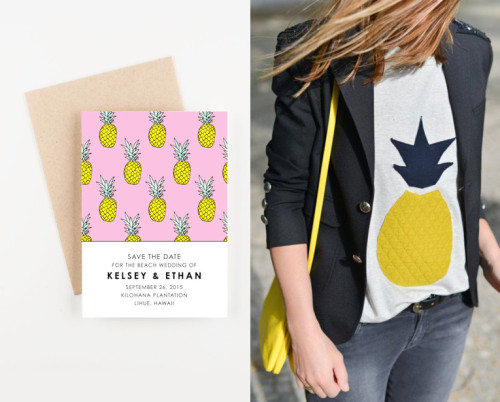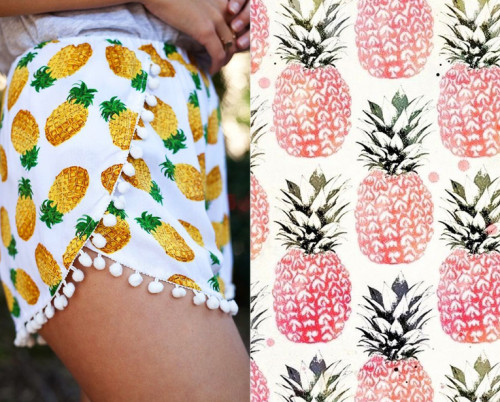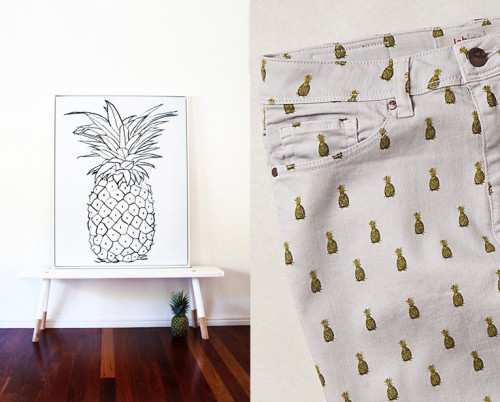 Metallic
Metallic, oh how do I adore you. One of my favorite trends of the time is the shiny shimmery metallic that gives a modern and contemporary feel. A material often used in packaging, and now also often seen in embossed and screen printed branding material, has made its way to fashion. The futuristic look offers something new and exciting, perfect for special occasions or a fancy dress. Pssst. how much do you love the combination of marble and metallic in the last image?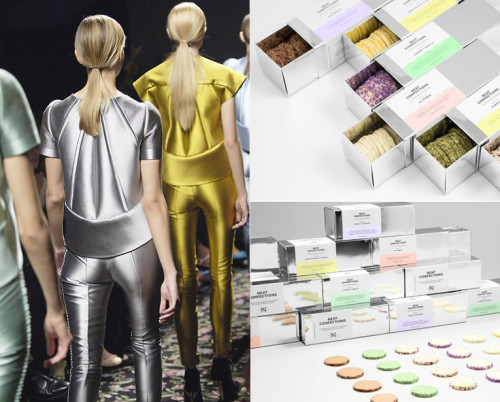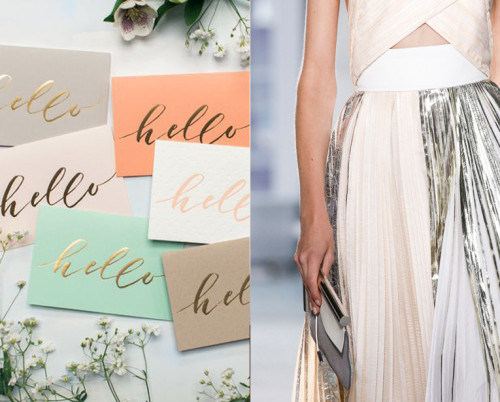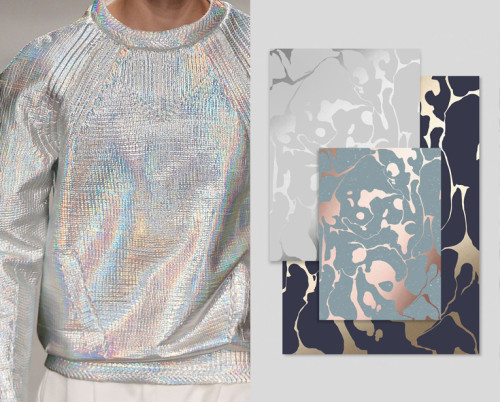 Retro Pastel
Lately, there's been a move toward the cooler and softer side of the color spectrum. An eclectic, ethereal mix of understated brights and candy-colored pale pastels are the craze this summer. Often combined with more minimal styling or design, these baby pinks and yellows offer a great companion for a contemporary but retro-inspired design. And don't scare away from combining more than one shade, and using innovative textiles and textures. The daredevils mix as many as possible at the same time.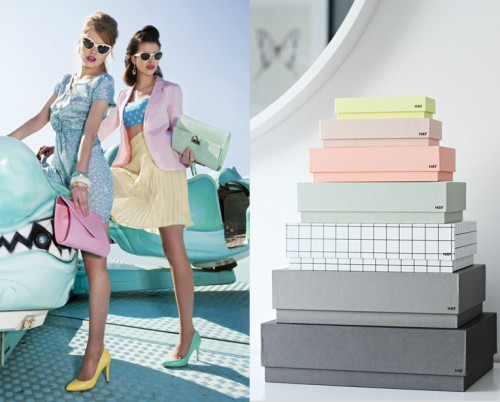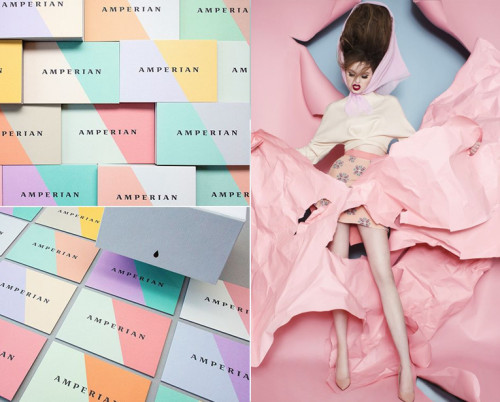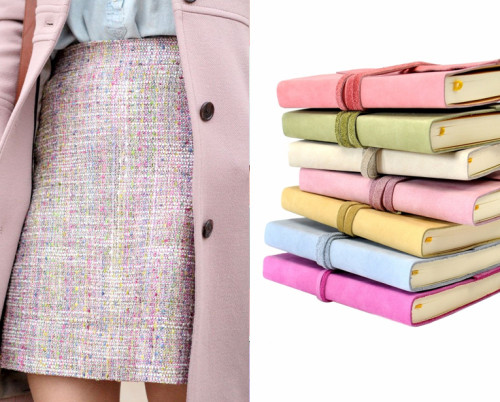 Dramatic Flora
Flowers and flora-inspired patterns are no new revelation and each spring they pop back up on the trend charts, but this year has been slightly different with designers opting for more dark and dramatic flower patterns. In fashion often combined with light natural materials, and when dealing with paper there's so more suitable partner than kraft paper. The Pantone Color of the Year – Marsala, has greatly influenced this trend.