Typodarium is a must have calendar for all true typography puffs! 365 fonts by 223 designers from 31 countries on 384 pages, printed on both sides – that's what you'll get with the Typodarium. The neatly packed, black-white-yellow colored tear sheet style calendar is the creation of the Karlruhe based Slanted Publishers, who are famous for their cool and contemporary style, Typodarium being no exception!
Lately, we've seen many Type-a-day, daily typography or Instagram letter diaries done by creatives all over the world, and we've written about a few of them as well. The easy access social media platforms enable designers to share their works at an increasingly fast pace. And the trend is showing no signs of stopping. The German publishing house Slanted Publishers are one of the originals behind these trends with the Typodarium calendar that offers a new fresh font for each day of the year. And they do it in a super stylish way each year!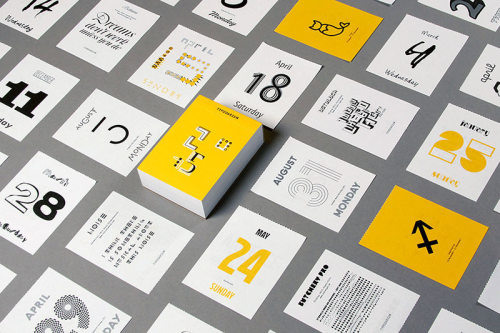 For the seventh year in a row the Typodarium delivers handy daily typography inspiration right on your desk, your kitchen table or on your wall, inspiring professionals, surprising beginners and giving anyone and everyone a taste of the gorgeous diversity of modern font design. This year the color palette was inspired by Mexico: The Typodarium's vibrant pink and resplendent yellow delivers fresh exotic inspirations and brilliant sunlight straight to your desktop. If you want to enjoy a new font every day for the next year, get yours here!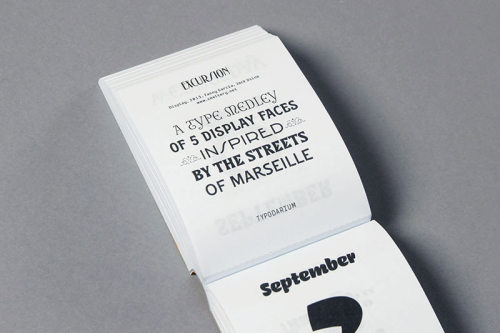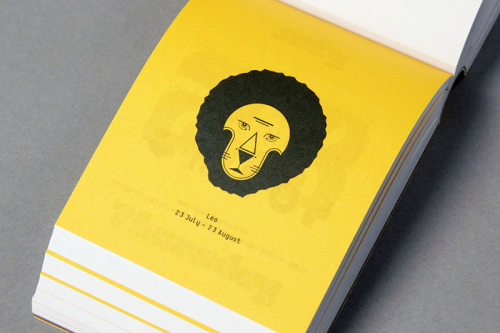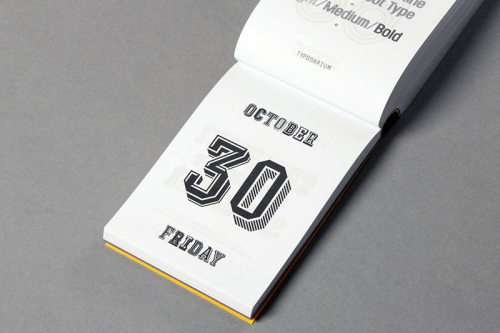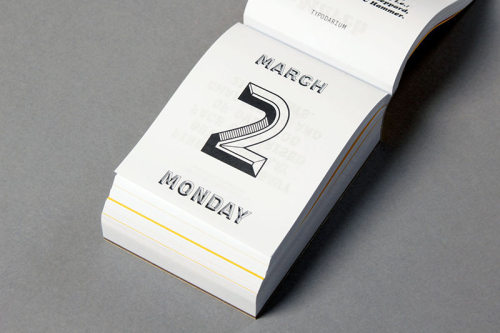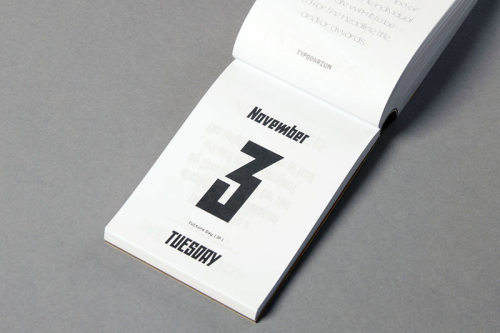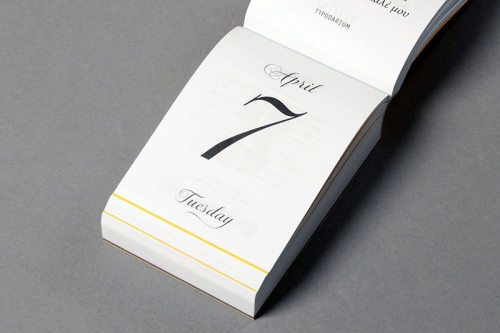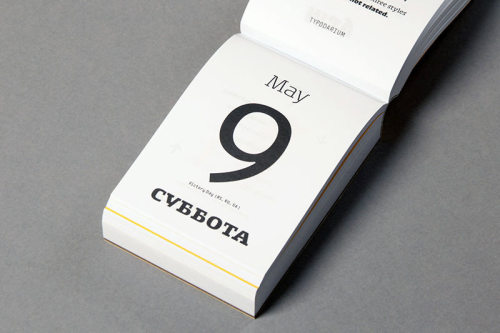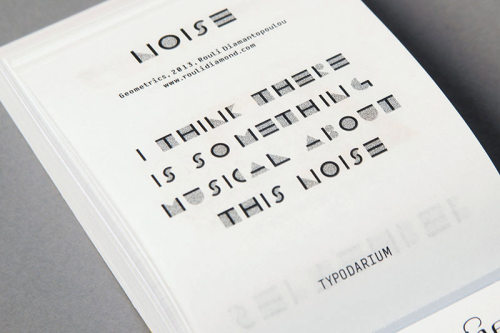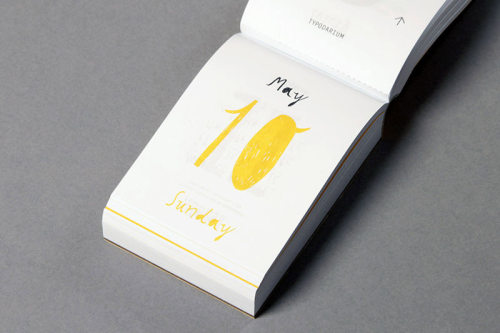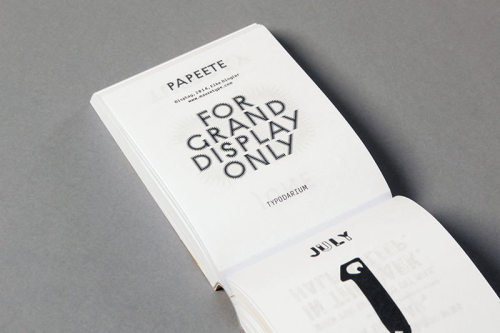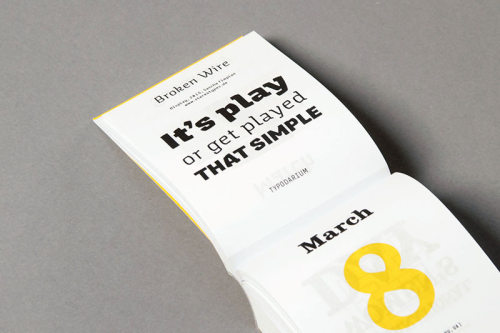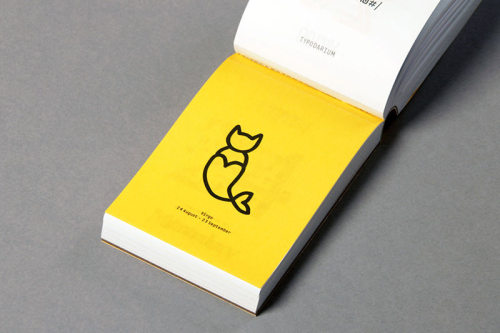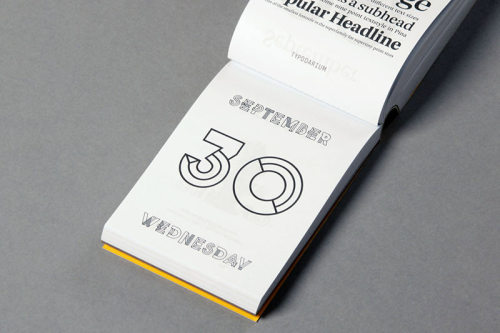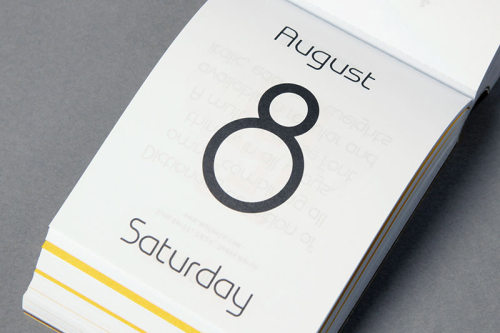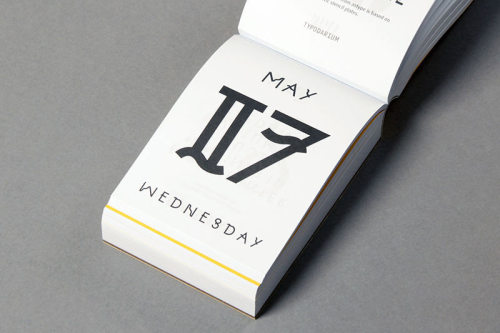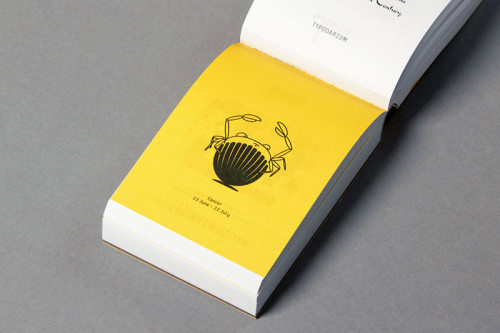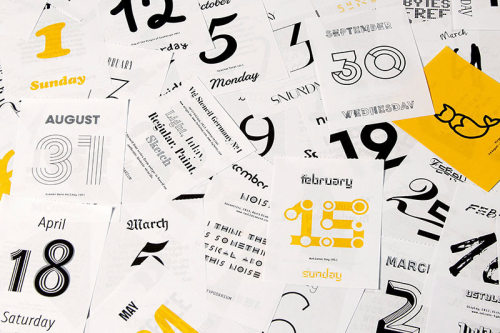 Photos via Slanted Publishers