Laki Eszter, who's work we've featured before and absolutely adore, created a beautiful design for a friends wedding, full of character and detail. Inspired by the couples personal lifestyle and passion for cooking, he drew both the bride and the groom their own herb illustrations. Besides being a wonderful design, it's a great start to this week full of romance and love, leading us up to Valentines Day!
Hungarian architects and friends of Eszter, Zsófi & Bálint got married last summer and they asked Eszter to help with the design of their wedding. Inspiration came from visiting the lovely small village (Mindszentkálla) where the festivities took place. Lying in the grass, taking in the surroundings they figured out the key visuals. As the couple loves to create ideas in the kitchen as much as in Archicad (architecture program) they chose two herbs as their attributes. Zsófi took the basil since she loves everything Italian, and Bálint the rosemary, a typical Hungarian herb.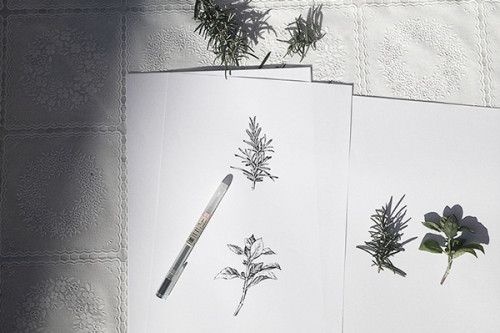 Eszter then drew the delicate basil and rosemary illustrations and designed a minimalist logo around them. The invitations were screen printed on rough greyish cardboard (spot on trend) and the two pages inside were fixed with a white book bindery canvas. The important dates were stamped using an old date stamper and on the back, a hand-drawn map was printed to show the route to the wedding location. Each invitation was then packed in a kraft paper envelope with a stamp on top of the two chosen herbs together with the couples names. Also stickers and badges of the same illustrations were given to guests as a memento and a token of an appreciation.
The minimal approach was carried through to the venue where handwritten place cards and wildflowers were used to decorate the tables. As a special touch, the two herbs, basil and rosemary, were screened to the walls using a projector.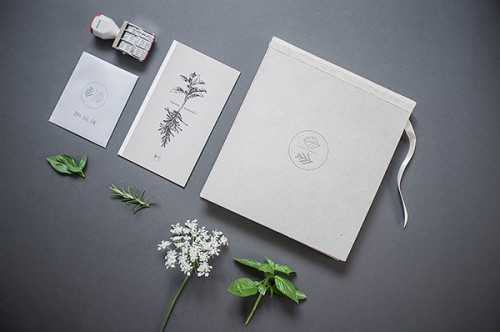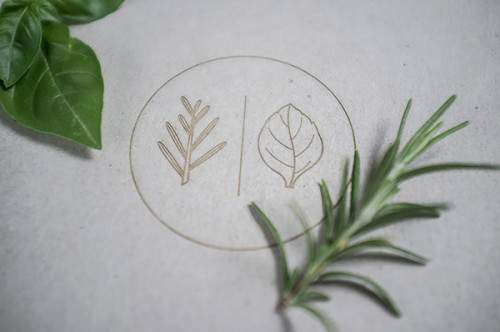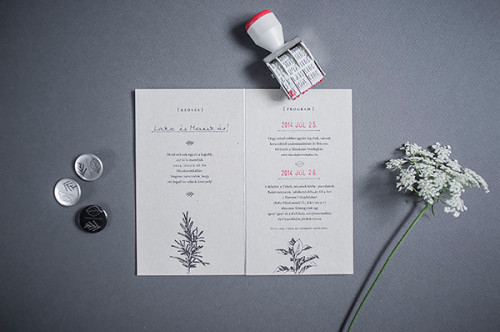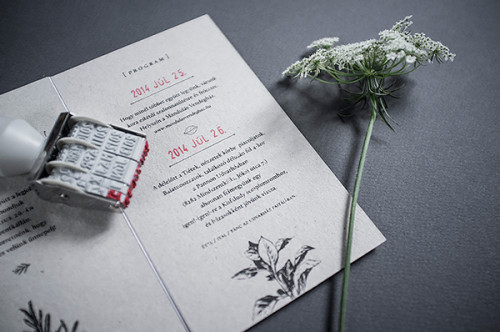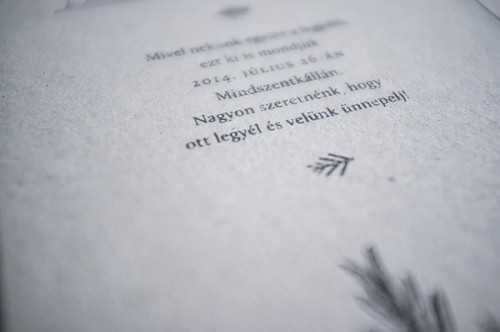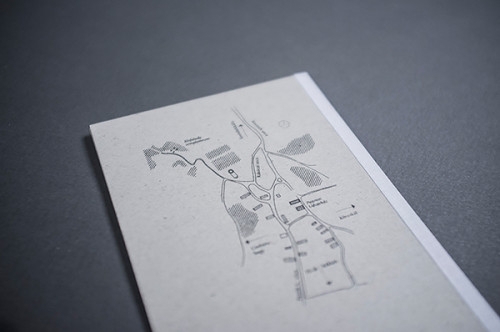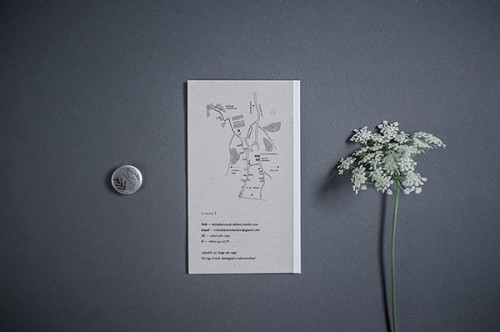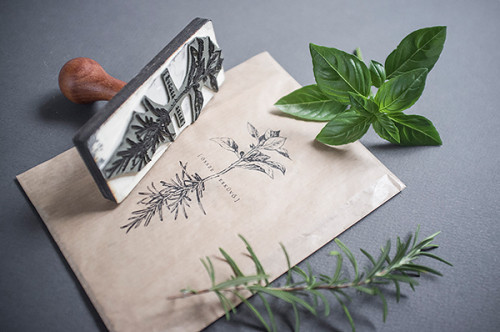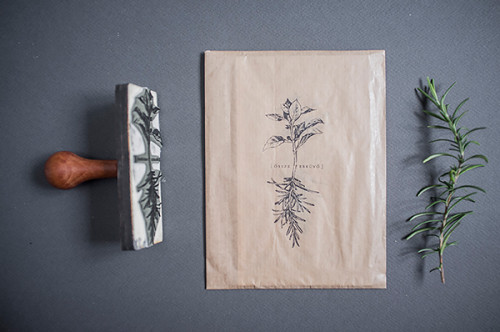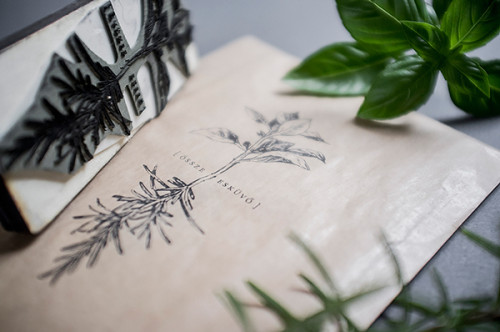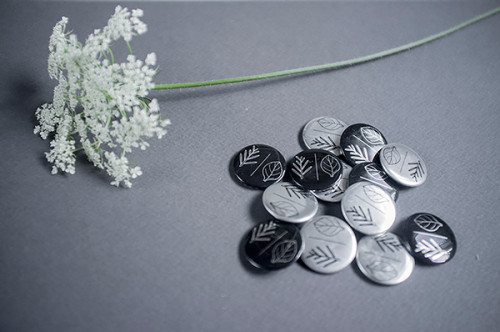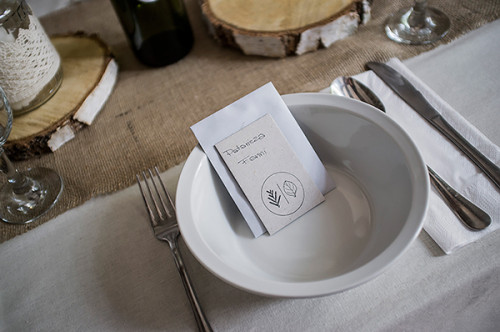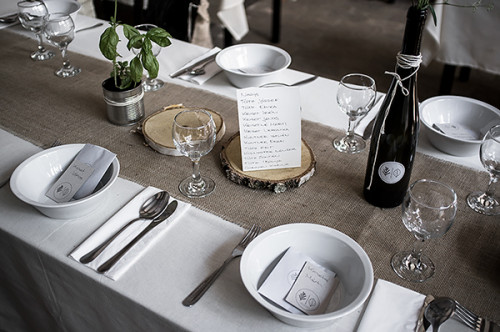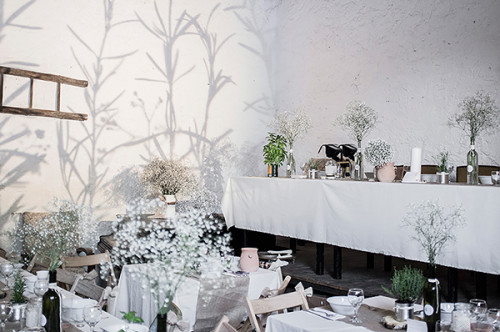 Photos via Laki Eszter