Sometimes I can't keep up with the latest hot spots and trendy areas in Vienna, as they seem to change seasonally. But this summer there has been no confusion where to head when looking for the in-crowd. Calling itself the "modern interpretation of the traditional Viennese würstelstand" – Yppenplatz4 in the heart of Ottakringer delivers on its promise.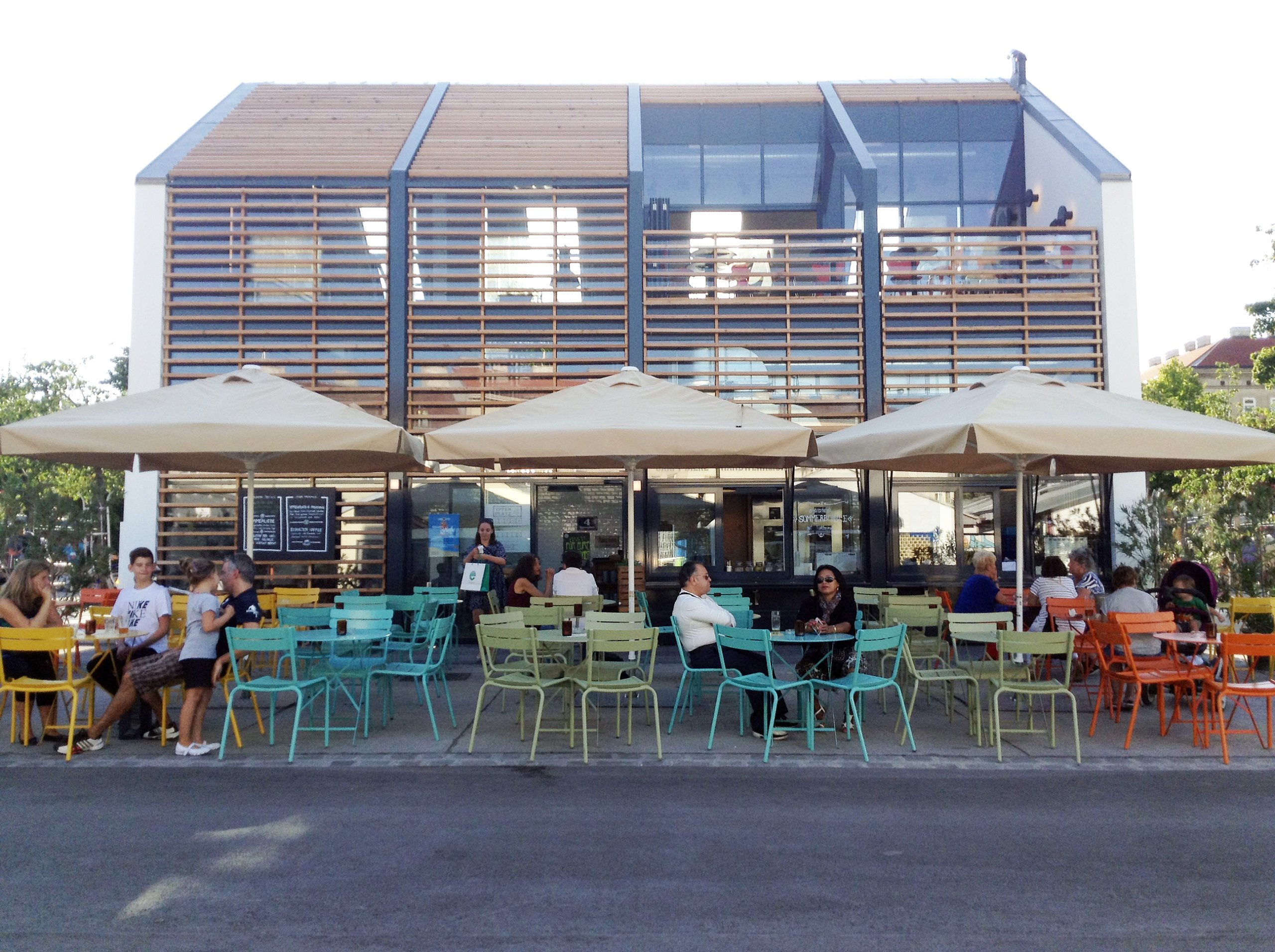 The area of Brunnenmarkt – a year-round outdoor market that runs along the Brunnengasse from Thaliastrasse to Ottakringerstrasse, makes up a total of six city blocks of market mayhem and earning it the title of Europe's longest street market. The area is home to numerous cafes, restaurants, and bars, often having a rather southern European feel with its crowds and busy nightlife. In the mid's of it all, the former market office was given new life when The Ottakringer Brauerei transformed the old building into a modern craft beer tavern, naming it the Yppenplatz4 by its location (an obvious trend in the city).
The name of the game? Fine sausage creations and good quality beverages including an impressive range of craft beers, organic juices, and the finest coffee from the Viennese micro roastery Süßmund. Offering traditional Austrian cuisine from breakfast to dinner, it's the modern Viennese tavern the city has been missing.
The place is easy to spot as soon as you turn the corner to Brunnenmarkt as it towers over the small market stands around it, with its contemporary metal and wood frame and huge glass windows. The area out front is filled with colorful tables, as indoors large wooden dining tables are ready to serve larger crowds. On a grueling hot day, I would recommend climbing up to the top balcony which offers cooling breeze and a nice view over the surrounding area.
Yppenplatz4
1160 Wien
mon-sat 10-23
facebook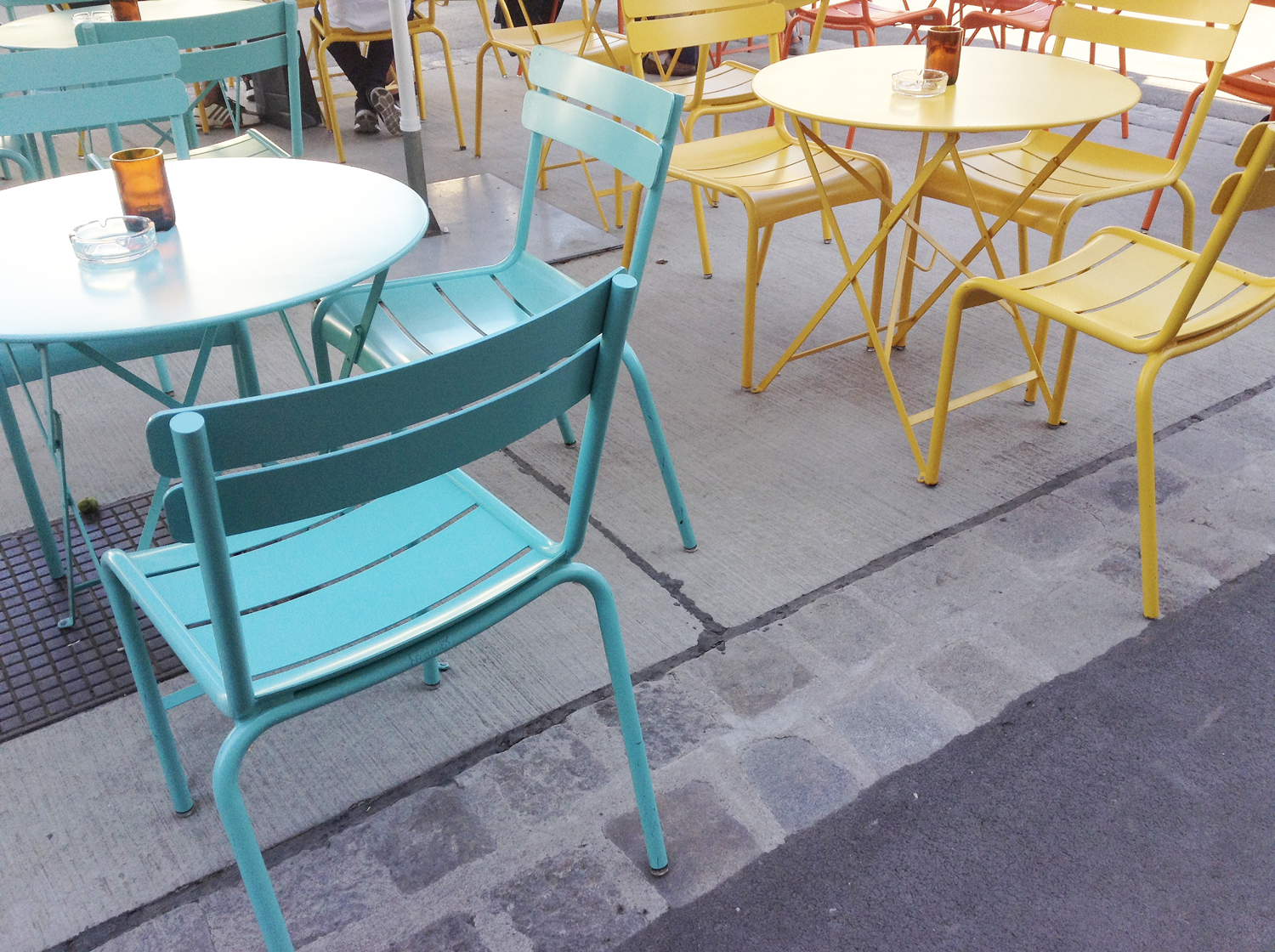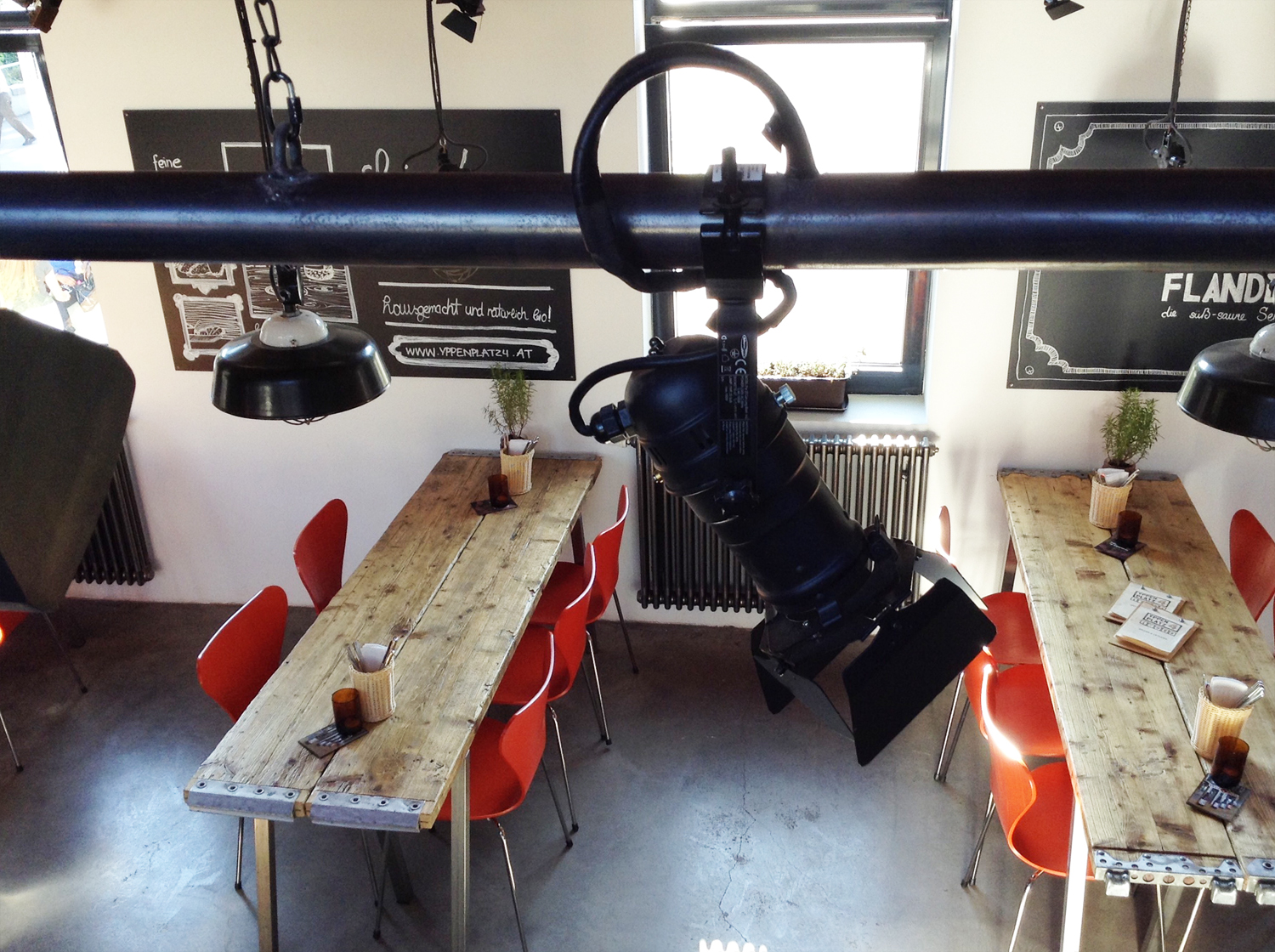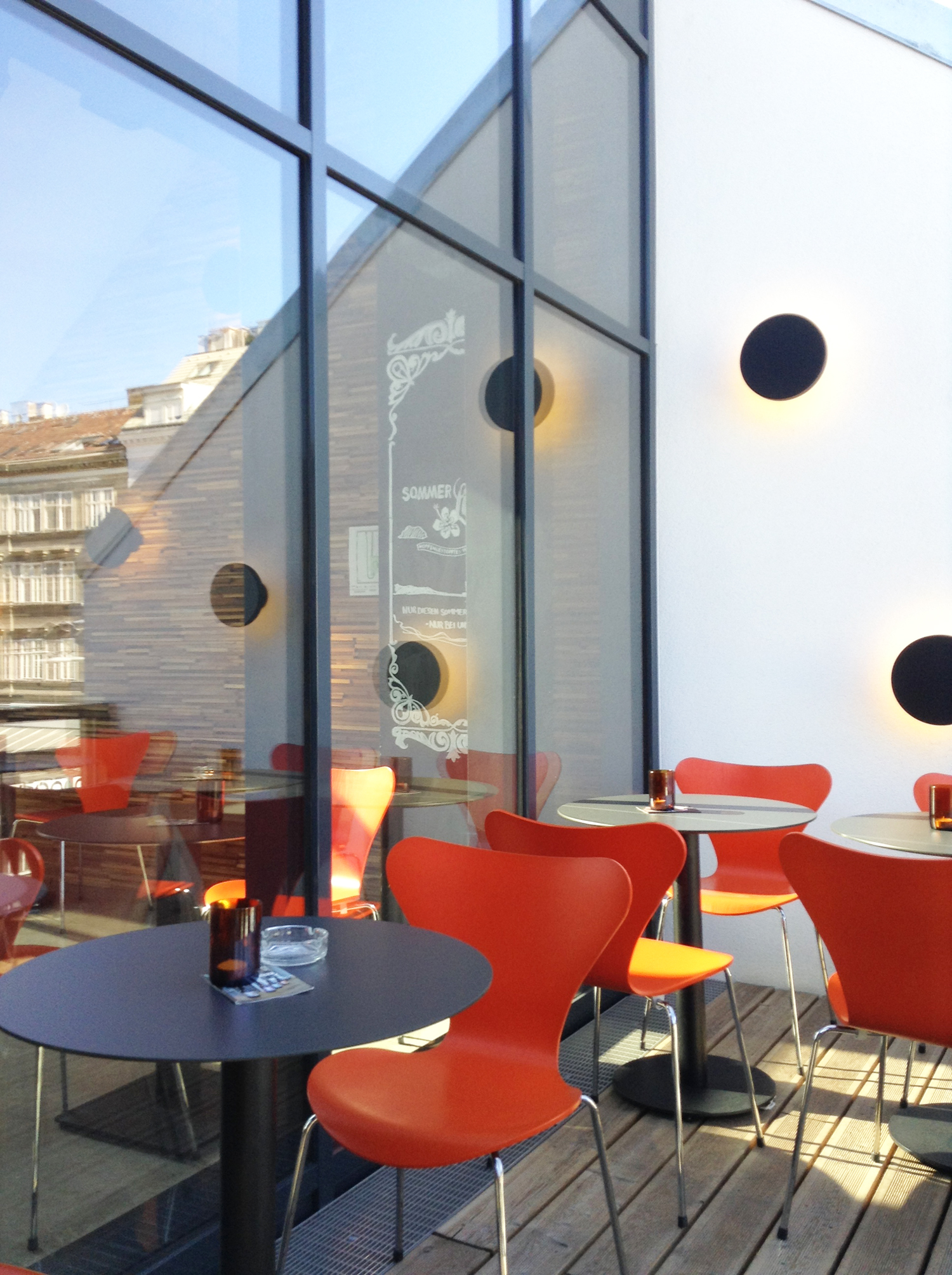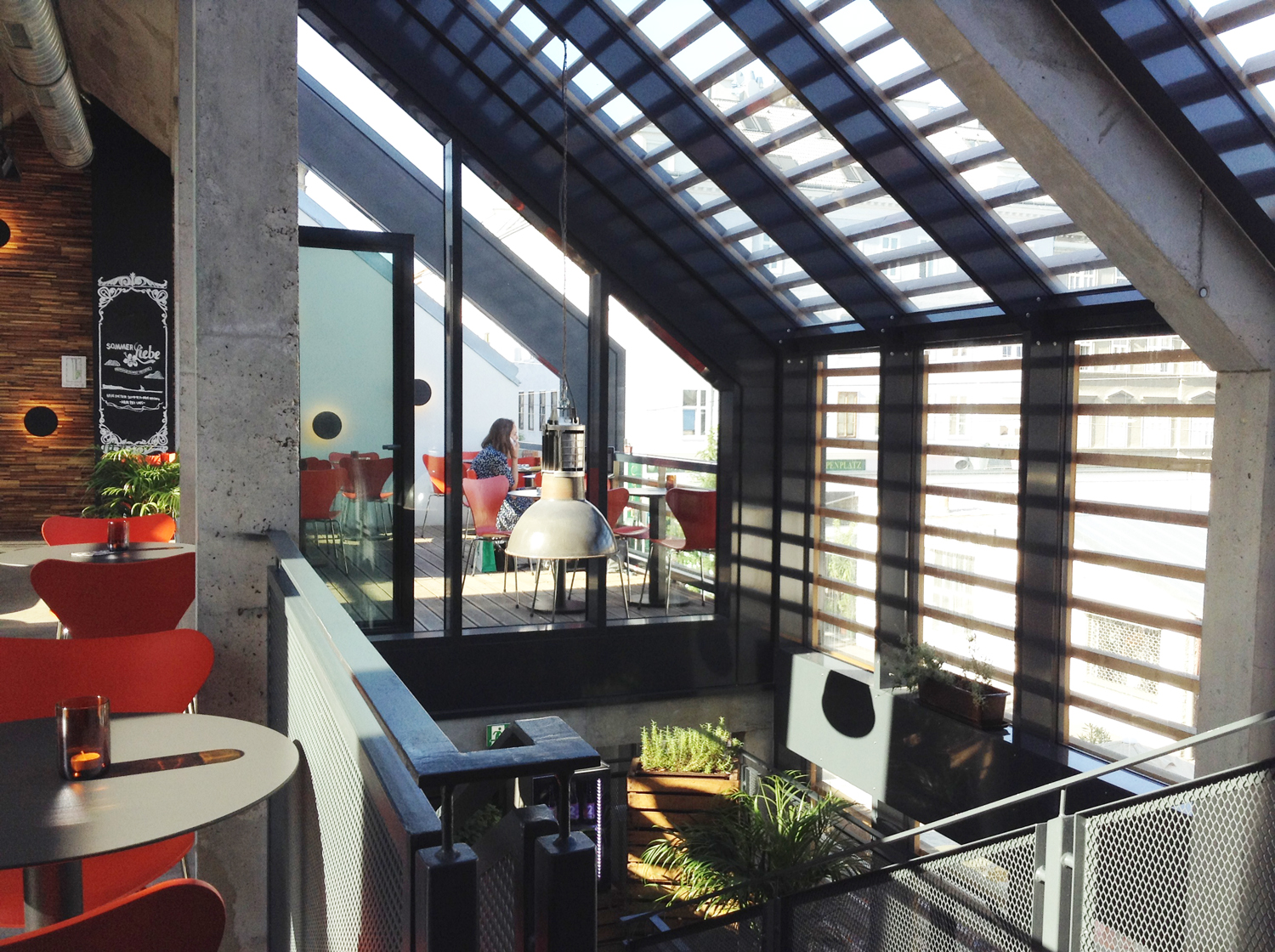 Images © Design & Paper