Erik Kwakkel, a medieval book historian at Leiden University in the Netherlands, regularly shares images of precious medieval books on his blog. His most recent discovery Traité des couleurs servant à la peinture à l'eau, a guide to paint and color from 1692, has gained huge interest among the design community. Reason enough for us to take a closer look at the "medieval Pantone guide".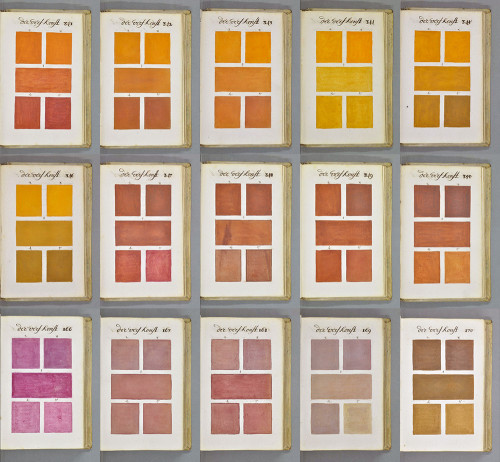 In over 700 handwritten pages , the author, A. Boogert, describes (in Dutch) how to mix watercolors and how to change their tone by adding "one, two or three portions of water". The visually most interesting part of the book are the beautiful color tables: the author filled each facing page with various shades of the color he was describing and he even made an index of all the colours in the book. I admire the precision and patience the work on this book must have taken.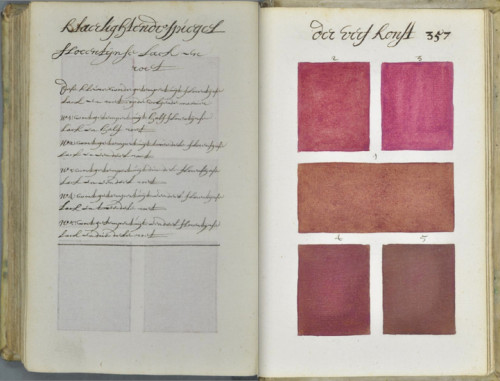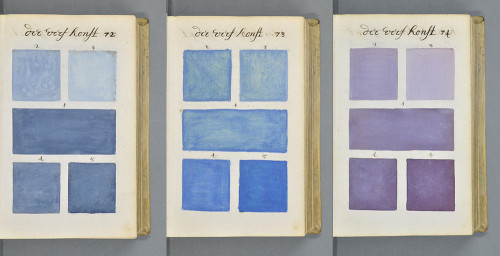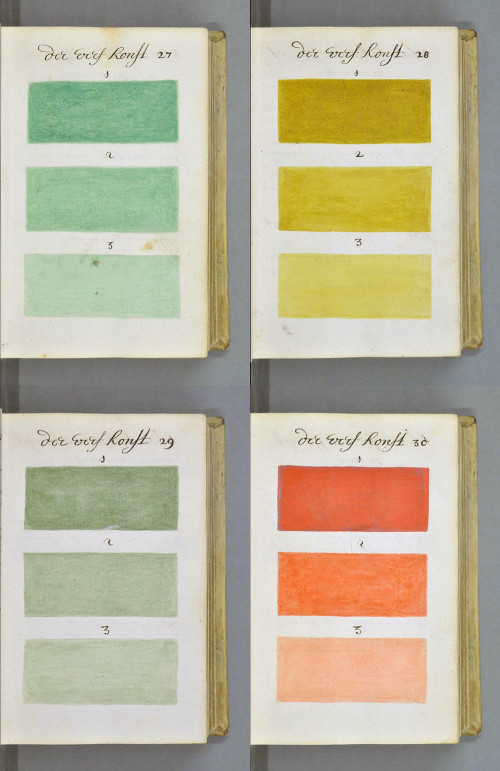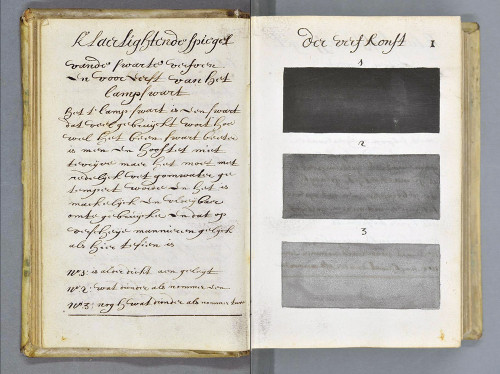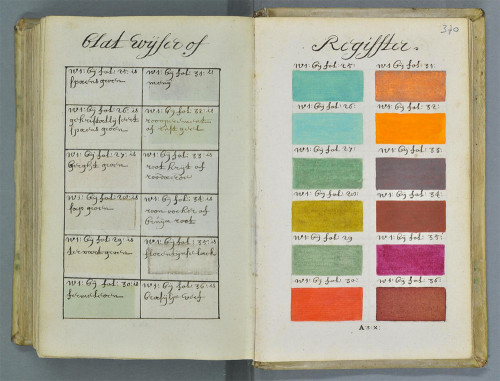 According to Colossal, this book is described as "probably the most comprehensive guide to paint and color of its time," closely resembling today's Pantone color guide, which was released in 1963, nearly three centuries after Boogert's book was published.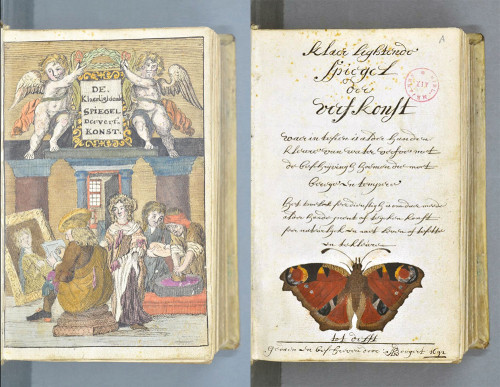 The entire book is viewable in high resolution here, and you can read a description of it here. If you want to see it live, the book is currently kept at the Bibliothèque Méjanes in Aix-en-Provence, France.
Photos © Erik Kwakkel