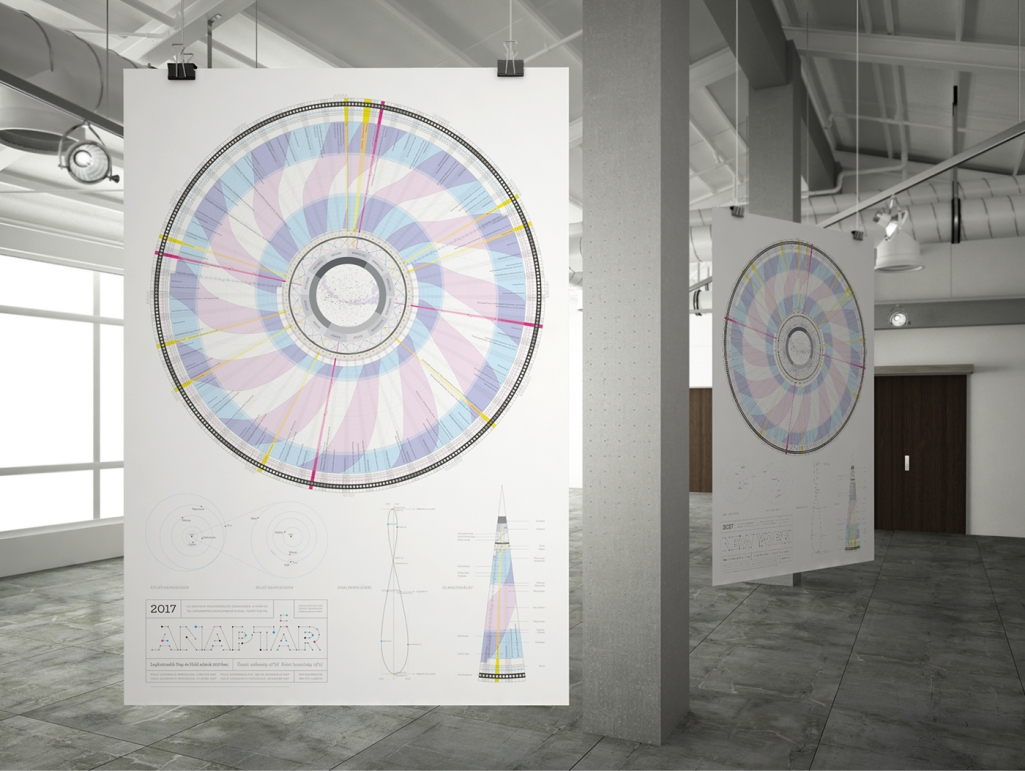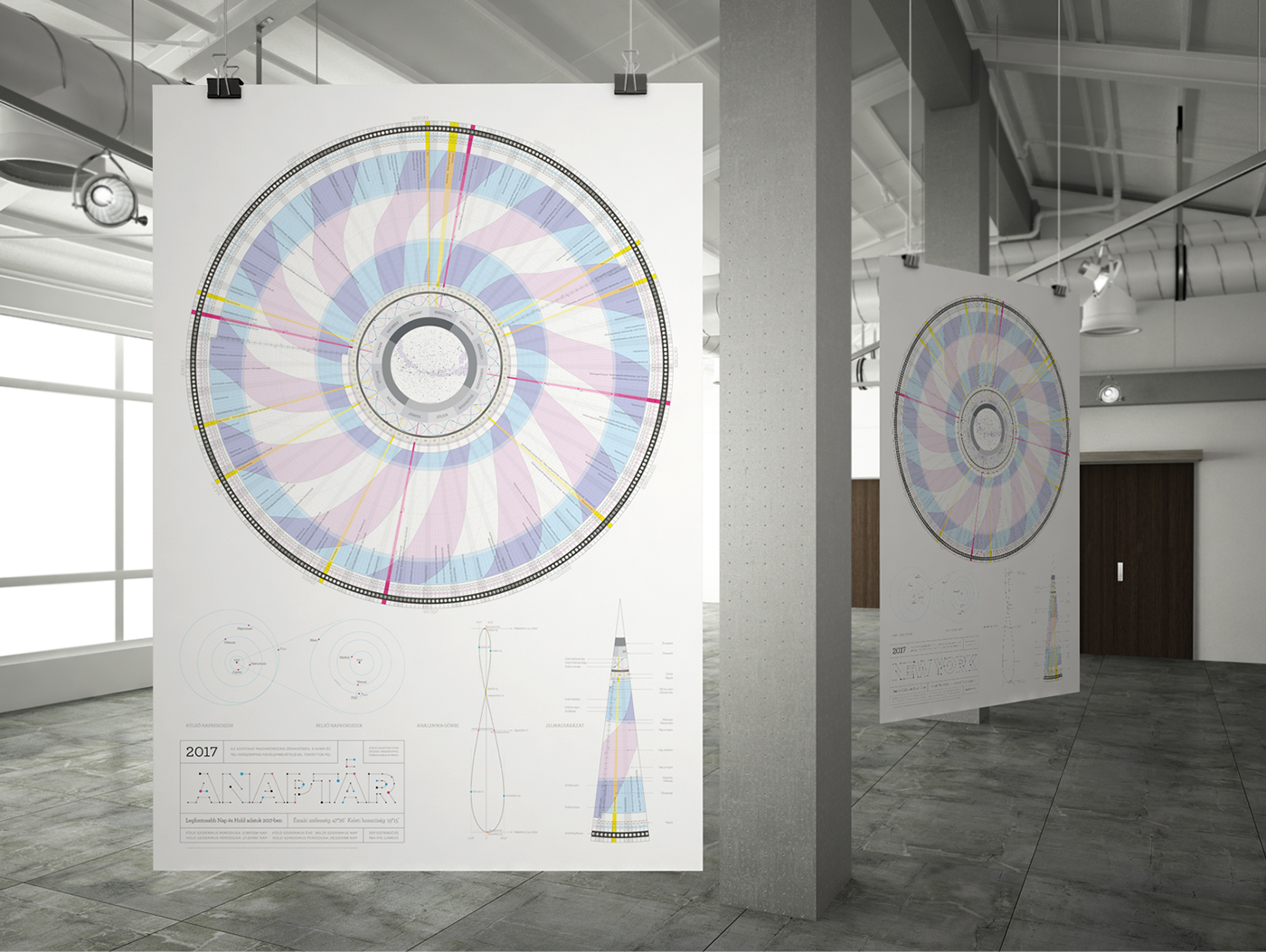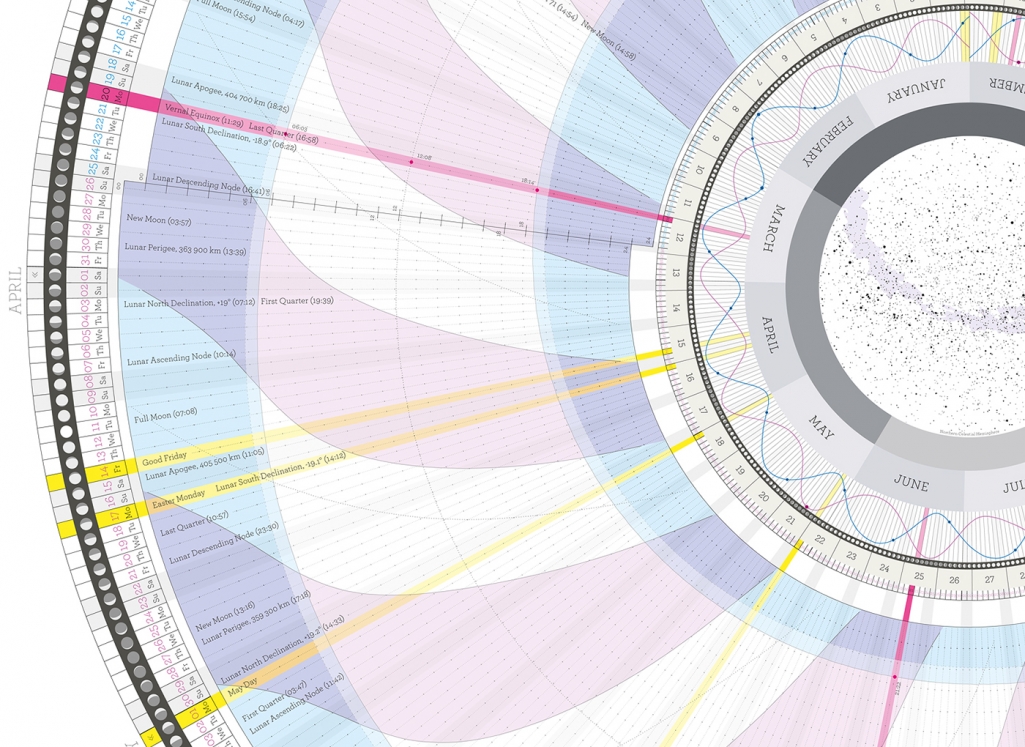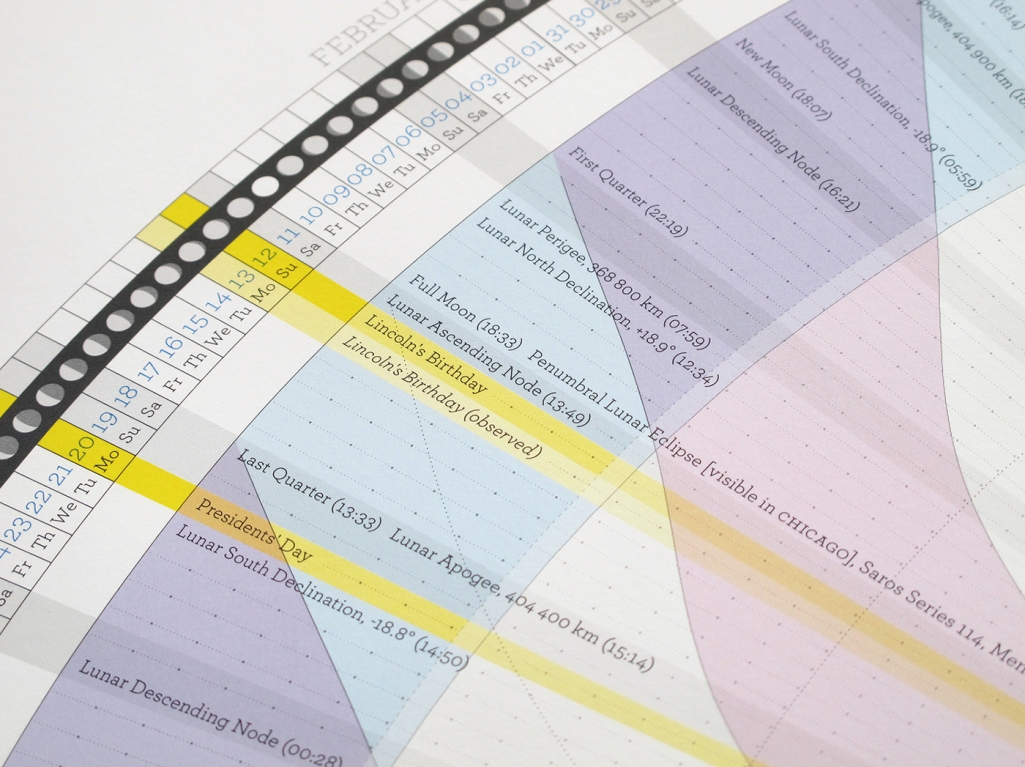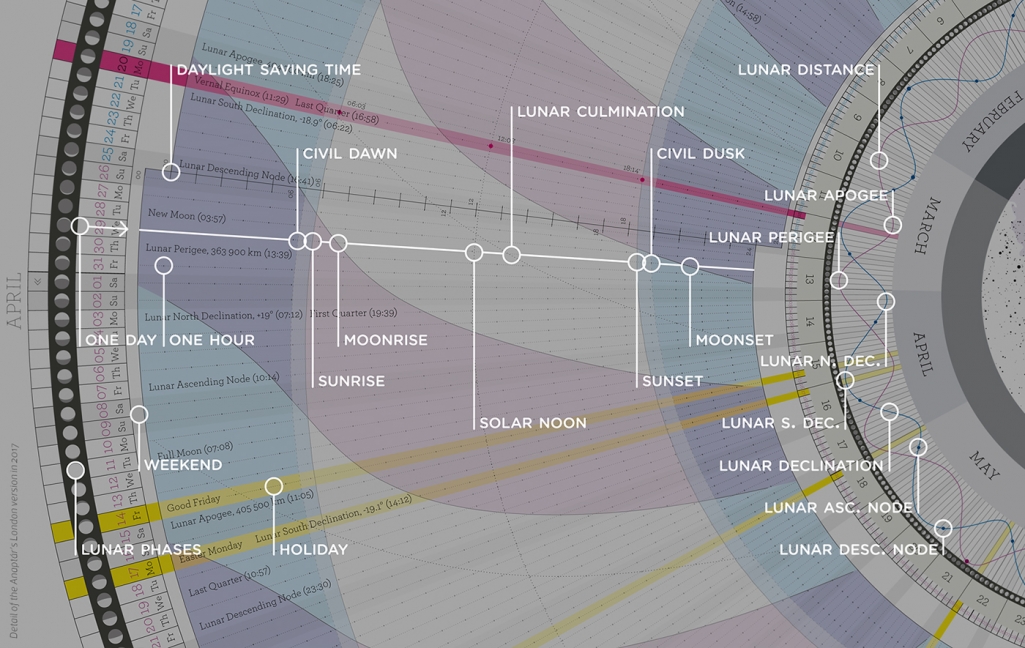 The Anaptár Wall Calendar by Hungarian graphic designer Anna Farkas is so, so much more than a traditional calendar. Besides being beautifully designed, it showcases an immense amount of information in a spectacular, complex yet easily comprehensible way. It has won numerous awards including the Comm Arts' Award of Excellence and the Red Dot Award as well as being a finalist in Fast Company's Innovation by Design Award. Printed on high quality Munken Arctic Volume White 150gsm paper in a beautiful pastel color scheme, it'll make a perfect christmas present to anyone, especially a paper lover. Arctic Volume is exclusively available at Europapier.
As a unique lunar cycle infographics, Anaptár shows seasons, months, weeks, days and holidays as well as solstices, equinoxes, the beginning and the end of summer and wintertime (daylight saving time), and even information like hours of sunshine, dawn, sunrise, culmination of the Sun, sunset, dusk, lunar cycles, moonrise, moonset, culmination of the Moon, declination of the Moon and the alteration of the distance between the Moon and the Earth. And as all this information is bound to a specific place on earth, the calendar is the result of exceptionally meticulous work. The 2017 Anaptár has versions adapted for the geographic locations of Budapest, Chicago, Copenhagen, London, Los Angeles, Munich, New York, Paris, Stockholm, Tokyo and Vienna. Buy one here. 
I first came across and fell in love with the Anaptár last year, and have been lucky enough to have it hanging up on my wall since. In the past year it was been the focal point of many conversations, the source of useful information and of course, a thrustworthy calendar and a stunningly beautiful poster to look up at. And now, I want to give you a change to win one for yourself. As I am typing this in Vienna, Austria, the Anaptár in question is also a Vienna version (so keep in mind the information on the calendar is only relevant to someone living in the region). Instructions on how to win an Anaptár calendar below.
---
GIVEAWAY CLOSED
WINNER: Marianne (notified)
How to win:
Tell us your new year's resolution, either in the comments below,
on the Anaptár Facobook post or Anaptár Instagram post by midnight 4.12.2016.
Who can enter:
Anybody living in Vienna, Austria. 

Winner:
The winner will be drawn and notified on Monday 5th of December 2016
via personal message or email.
---
 Images © Anaptár