When we talk about design, we often talk about ideas and inspirations. We are eager to know what's behind a great design, where ideas come from. For their latest campaign, Munken Heart Works, Arctic Paper decided to get to the bottom of things and asked over 70 creatives, designers and artists, from all over the globe to share their places of inspiration – the places they go to for the search of new ideas and impressions for their creative process. The result is a collection of intriguing photography that takes you from amazing architecture to beautiful scenery printed on high quality Munken Design Range.
Each artist showcases an image and the story behind this special place. The places vary from very personal ones such as the own studio or garden and the tree in front of the office to public ones such as favorite book shops, crowded cafés, galleries and shops. Many are inspired by nature, great views, the sea, mountains, parks while others find their ideas in urban spaces, intriguing architecture, industrial buildings or on their daily way to work. And of course, many of these places were discovered while traveling.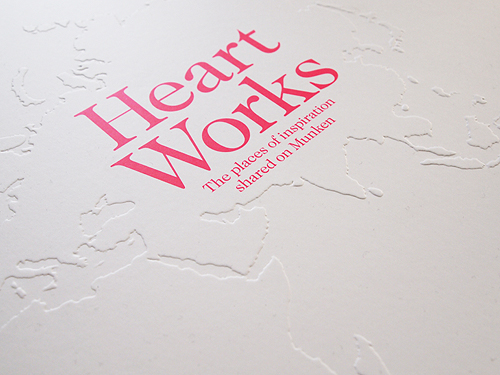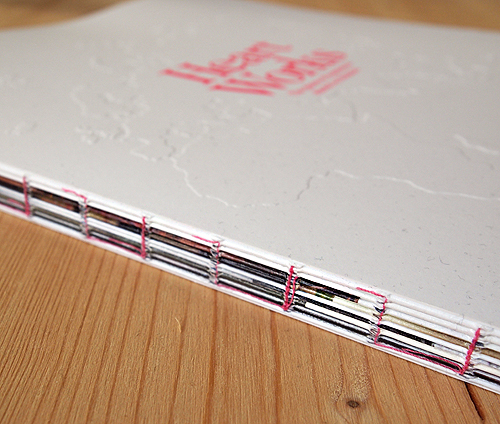 Details of the book cover and binding
We were very happy to read some familiar names such as Andreas Pawlik, the Viennese designer whom we interviewed for Design & Paper some time ago.
Below you can find a few chosen places of inspiration, but to see all of the images and read the stories you'll have to check out the beautiful Heart Works book! We particularly love the cover printed on Munken Polar 400 gsm with matt-lamination and embossing as well as the open spine showing the pink thread.
Want to make it yours? All you have to do is to write us an email telling us about your place of inspiration to office@designandpaper.com.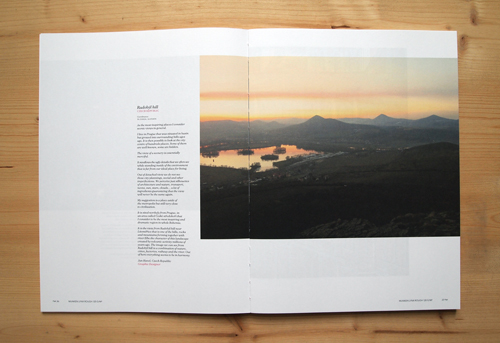 Radobyl hill, Czech Republic
Jan Havel – Graphic Designer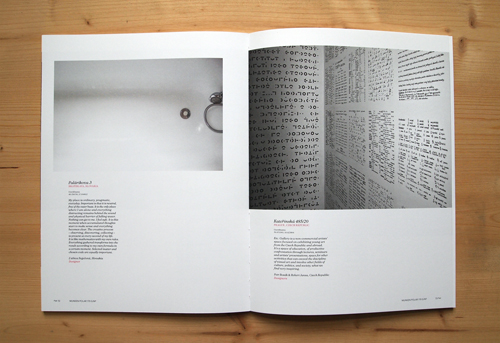 (left) Palárikova 3, Bratislava, Slovakia
L´ubica Segecová – Designer
(right) Katerinská 485/20, Prague, Czech Republic
Petr Bosak & Robert Jansa – Designers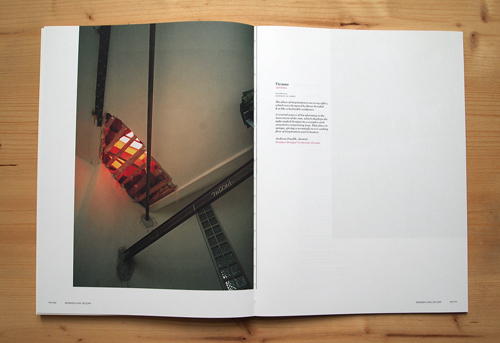 Vienna, Austria
Andreas Pawlik – Product Design/Corporate Design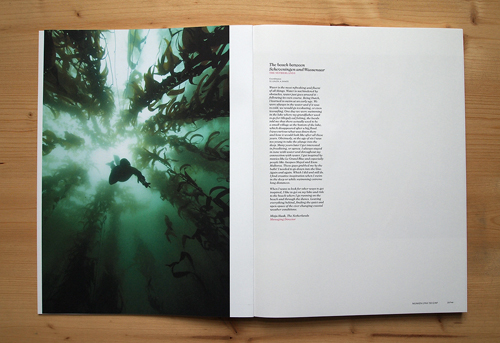 The beach between Scheveningen and Wassenaar, The Netherlands
Mizja Haak – Managing Director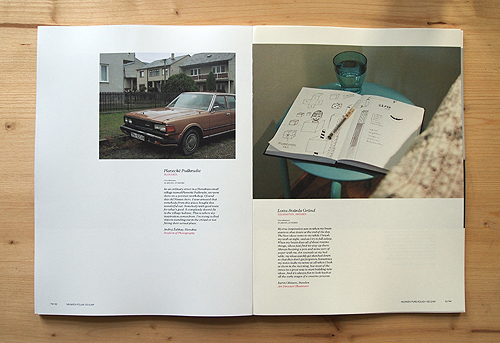 (left) Plavecké Podhradie, Slovakia
Andrej Zabkay – Student of photography
(right) Lotta Svärds Gränd, Hägersten, Sweden
Karin Ohlson – Art Director/Illustrator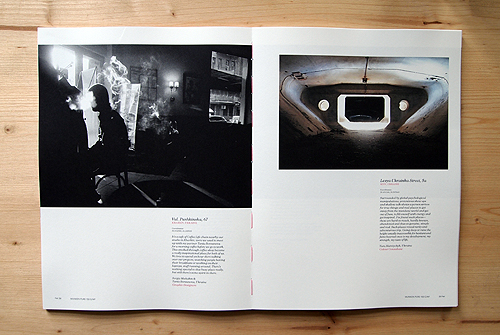 (left) Vul. Pushkinska, 67, Kharkiv, Ukraine
Sergiy Mishakin & Tania Borzunova – Graphic Designers
(right) Lesya Ukrainka Street 5a, Kyiv, Ukraine
Yura Matviychyk – Color Consultant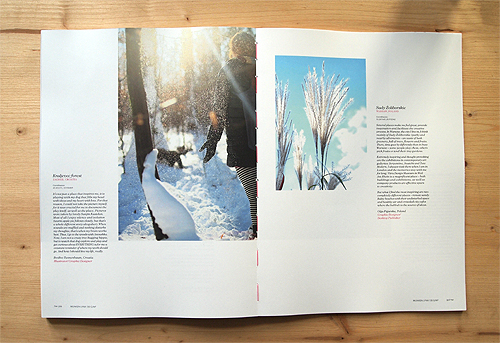 (left) Kraljevec forest, Zagreb, Croatia
BooBoo Tannenbaum – Illustrator/Graphic Designer
(right) Sady Zoliborskie, Warsaw, Poland
Olgá Figurska – Graphic Designer/Desktop Publisher