Each year, on November 20th we celebrate Universal Children's Day, which was established by the United Nations in 1954 in order to promote international togetherness and awareness amongst all children worldwide.
* UPDATE! Congratulations, Winners!
Stephanie Liske, EMMA L HORTON and Thomas Gibson – you will each receive one of our wonderful notepads from Design by Róth Anikó. Winners have been notified, with details on how to receive thier prizes. Thank you all for playing! *
In joining the celebration, we have decided to give away three beautiful notepads from Design by Róth Anikó so that three lucky children get to scribble down in them all their creative ideas. To enter the competition, tell us What your favorite children's book is by commenting on this blog post, or the giveaway photo on our facebook page here.
For a detailed view on the rules of participation, please refer to the end of this article.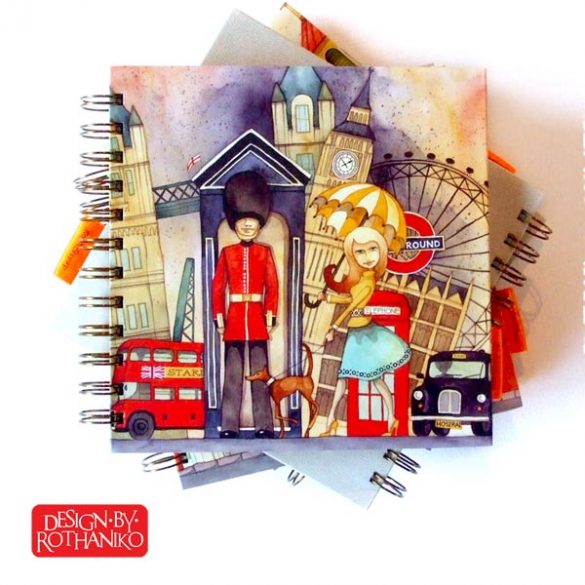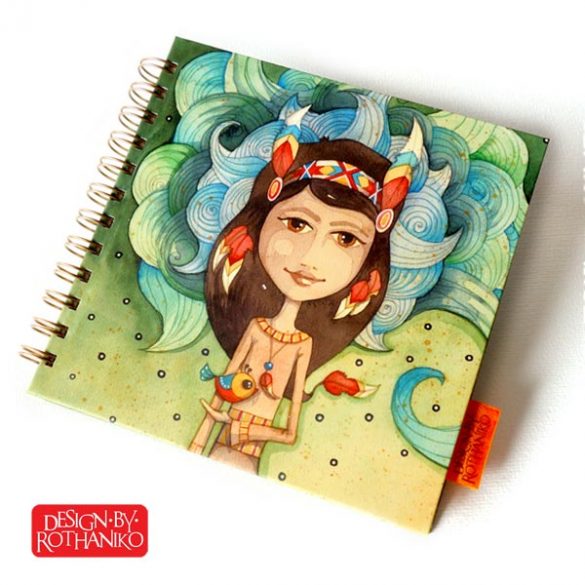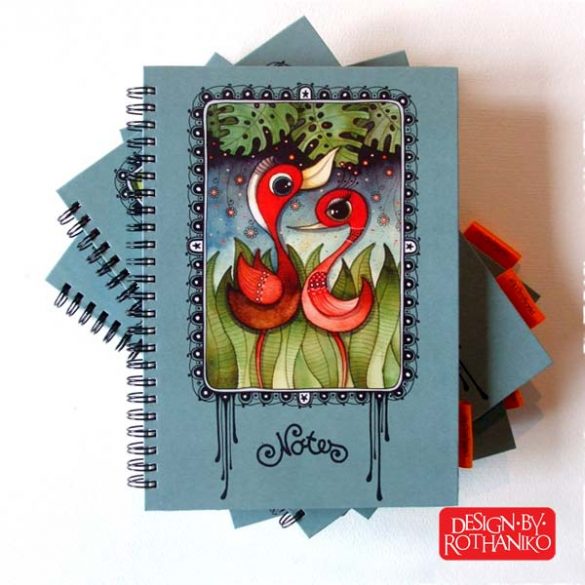 Anikó Róth is a painter and illustrator from Hungary. More than 10 years ago she founded her brand i.e. DesignByRothAniko, with the intention of cheering up the boring days of week with her colourful designs on useful everyday things. Anikó believes that beautiful things bring more fun into our life, and therefore designed her collection decorated with her originally paper based paintings. DesignByRothAniko works with a small team and they all pay full attention to every small detail to make each piece of the collection nice, handy-useful and perfect for a long time to make your days cheerful.
Children's Day Giveaway Terms of service × Rules of participation
× Terms; to enter the competition, tell us What your favorite children's book is? You can comment on this blog post, or leave a comment on the giveaway photo on our facebook page here.
× Who can enter? Anyone with a Facebook or WordPress account. No age or location restrictions.
× Contest duration – contest starts 20.11.2019 4 pm and ends on Wednesday 27.11.2019 4 pm. Winners will be announced on Design&Paper blog and Facebook page.
× List of all prizes for an accurate description of each prize see below.
Spiral Notebook- Forest Inhabitants Collection – Flamingos
Spiral Notebook- Big City Life Collection – London
Spiral Notebook- Months Collection – August / Indian Girl
× The winners will be elected by a random.org draw on 27.11.2019, at 4 pm. The prizes will be delivered by post, delivery timeframe depending on location.
× Conditions of disqualification from the contest
(violating/not following the rules, compromising content, etc.)
Entering the contest more than 1 time/person is not allowed. Double entries (either on Facebook or blog) will be regarded only once. Fake Facebook accounts will also be disregarded. No compromising content, instigating or hate speech allowed. Such comments will be deleted.
Please acknowledge that the Universal Children's Day Giveaway is sponsored by the Design&Paper blog and is in no way sponsored, endorsed or administered by, or associated with, Facebook or Instagram. This giveaway is done in collaboration with Design by Anikó Róth, a painter and illustration from Hungary.
Core business information
EUROPAPIER AUSTRIA GMBH
Autokaderstraße 86 – 96, 1210 Wien, Österreich
Telefon: +43 1 277 78-0
Email: office(at)europapier.at
Web: www.europapier.at
Verantwortlich für den Inhalt: Europapier Austria GmbH