Recently I have been seeing all these colorful and fun piñatas on the web. That's why I decided to give it a try as well: I constructed two piñatas in the shape of 25 for a birthday, which turned out really great (see below)! There are, however, many other shapes from the classic donkey to ice cream cones and watermelon slices. I selected some of my favorite DIY piñatas for you.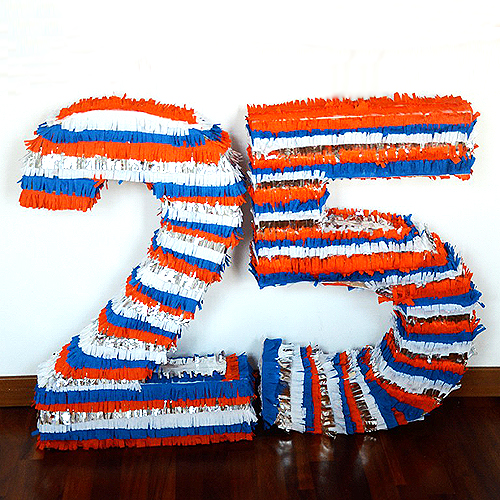 A piñata is a colorful decorated container filled with sweets and toys which hangs on a string and is hit with a wooden stick by a usually blindfolded person until the goodies fall out. The origins of the piñata are controversial, however, nowadays the piñata is mostly associated with Mexico, other Latin American countries or the US.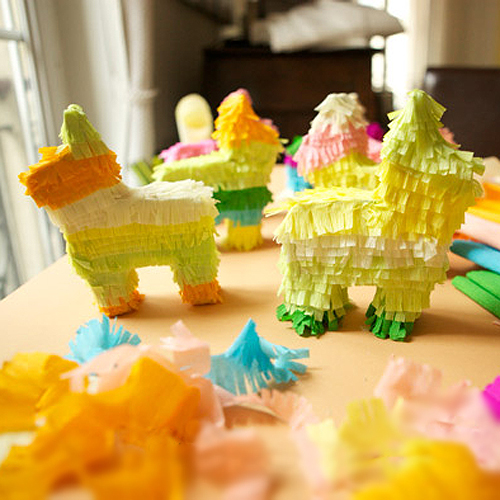 OH HAPPY DAY is certainly the piñata queen on the web. This is also where I found the instructions for my 25 piñata. On her blog there is a whole DIY piñata series including piñatas in the shape of small donkeys, numbers, popsicles, ice cream cones and water melon slices. Her instructions are very good and in my opinion it is easier to construct the core of the piñata from cardboard than from papier-mâché as recommended on other blogs.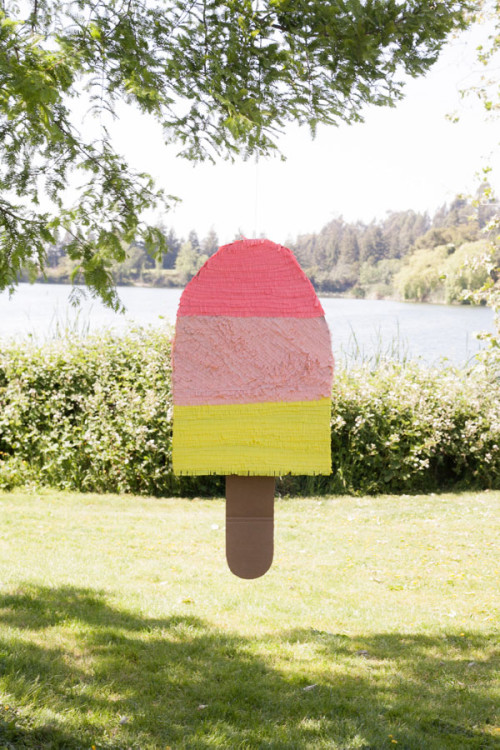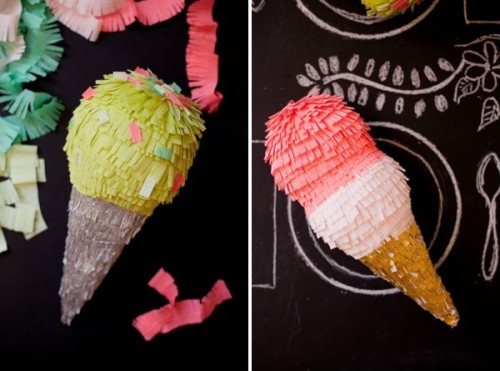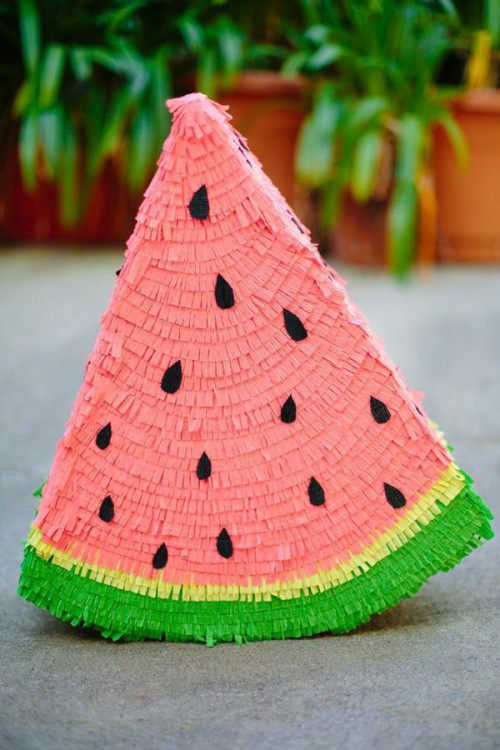 This is the original number piñata, which I used as a model for mine. For reasons of simplicity I decided to skip the zigzag pattern but added some sparkle by using aluminum foil, which reflects in the sunlight. As to the glue with which you will attach the crêpe paper and aluminium foil, I can recommend to use liquid glue as well as UHU stick, both work very well.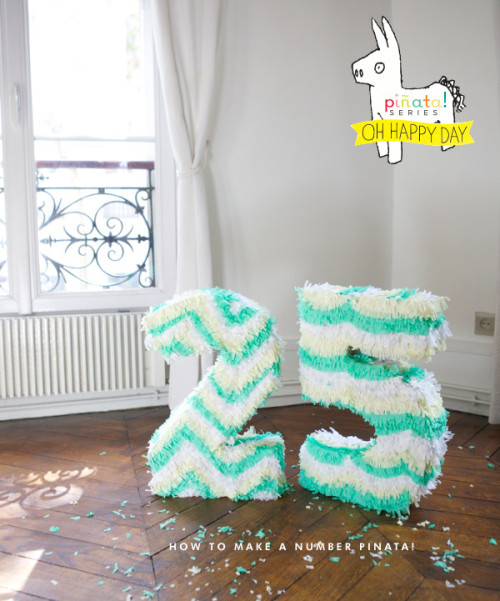 There are a lot of pull piñatas around the web, which open when you pull a string attached to the bottom of the piñata such as this one by LOVE + CUPCAKES.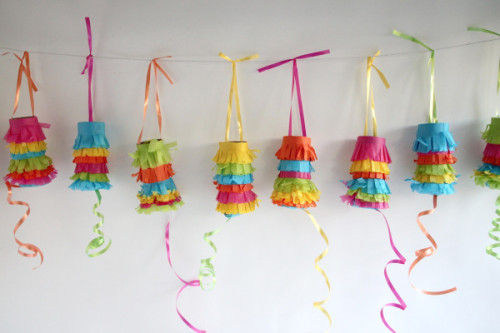 There are also piñatas for those of you who like simpler, geometric and less playful shapes, such as these ones by Reveiller.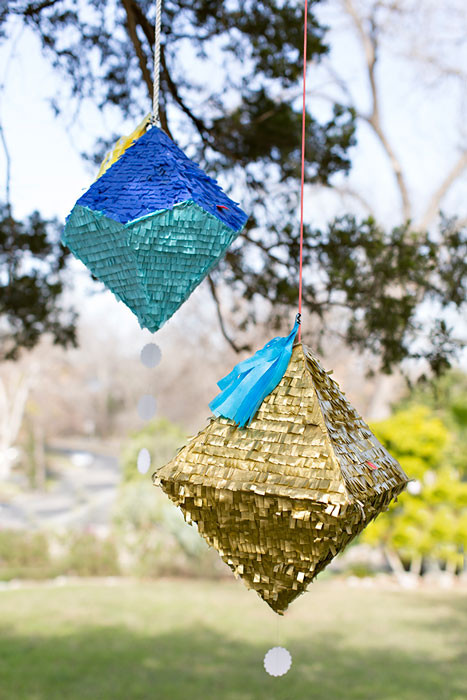 Another cool idea is a post-it piñata decorated with post-its instead of crêpe paper. This heart shaped post-it piñata by Brooklyn Bride is my personal favorite.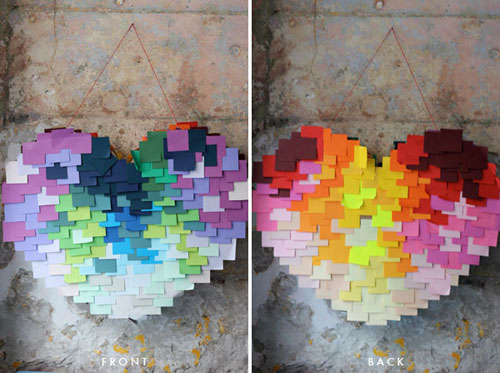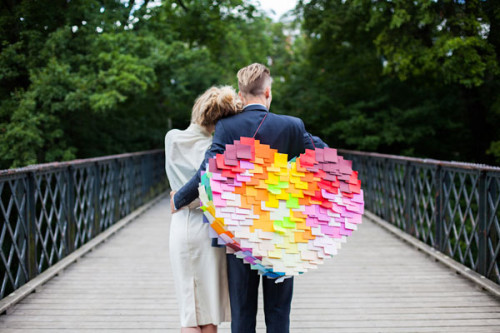 Make sure to reserve a sufficient amount of time for this DIY and I would recommend to do it together with some friends and good music. It took about eight hours to finish my two piñatas and less than 5 minutes to destroy them – but it was totally worth it!
Photo courtesy of OH HAPPY DAY, LOVE + CUPCAKES, Reveiller, Brooklyn Bride and Design & Paper.