The world of paper takes often inspiration from a complexity of materials and industries, either found in nature or man – made. Through continuous innovation, an increasing number of textures, embossing and colors are introduced, for the soul purpose to delight paper lovers and invite them on a sensorial journey.
One example of such inspiration is Twill, a beautifully elegant linear marked paper. Crisply defined and tactile, Twill is perfect when you need something subtly different. Just a few microns apart in height create a distinctive linear felt marked paper which looks & feels as good on the reverse as it does on the front. Characterized by a classical, linear design, Twill is the perfect partner for sophisticated and elegant communication. The fine texture enhances the tactile experience on both sides of the paper and offers an ideal background for creative solutions. Twill is the ideal paper, when it comes to soft covers for notepads, books, it works really well for packaging applications, as well as stationary, envelopes and cards.
Last year, after extensive trend studies in the beauty, interior and fashion design segments, Favini has refreshed the elegant Twill range, introducing with two new color shades: Pebble, a delicate grey, and Nude, a new neutral color.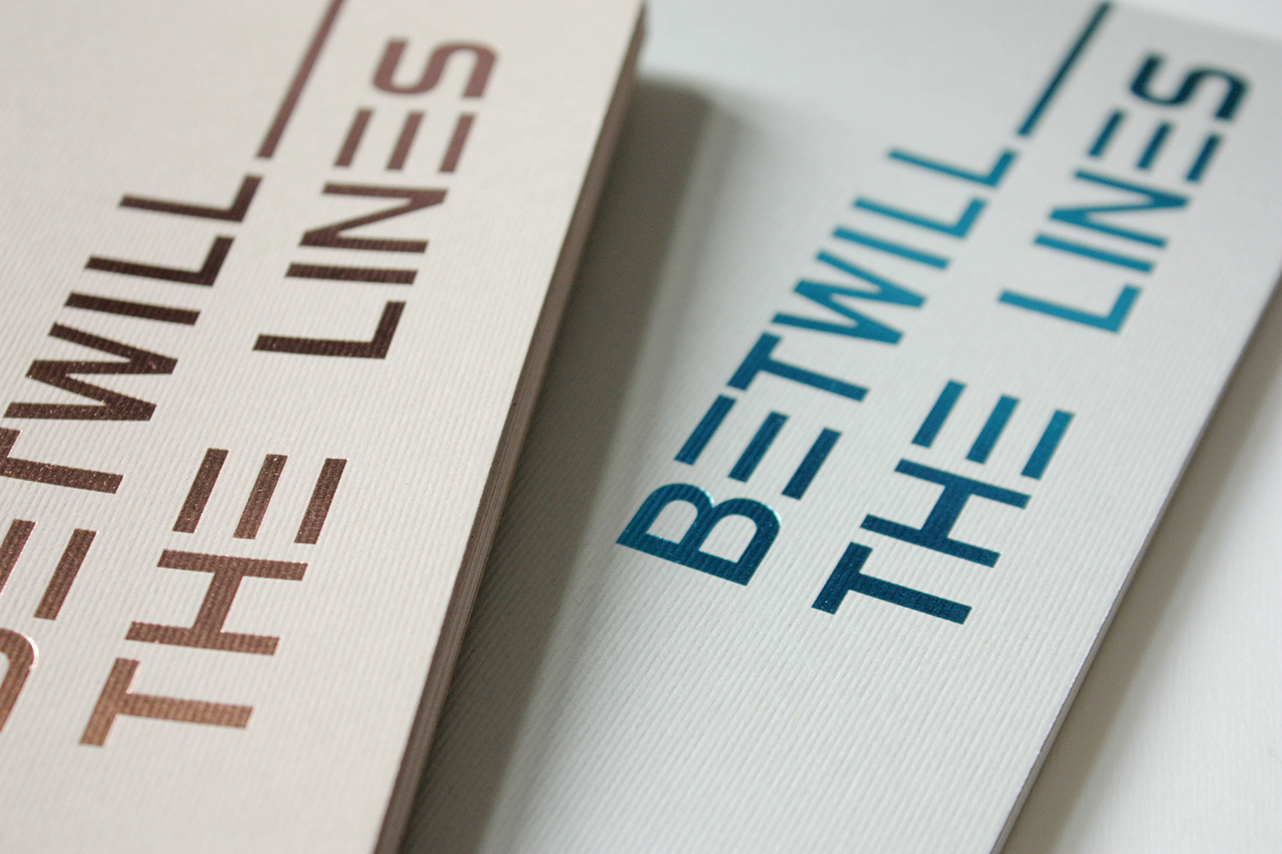 BETWILL THE LINES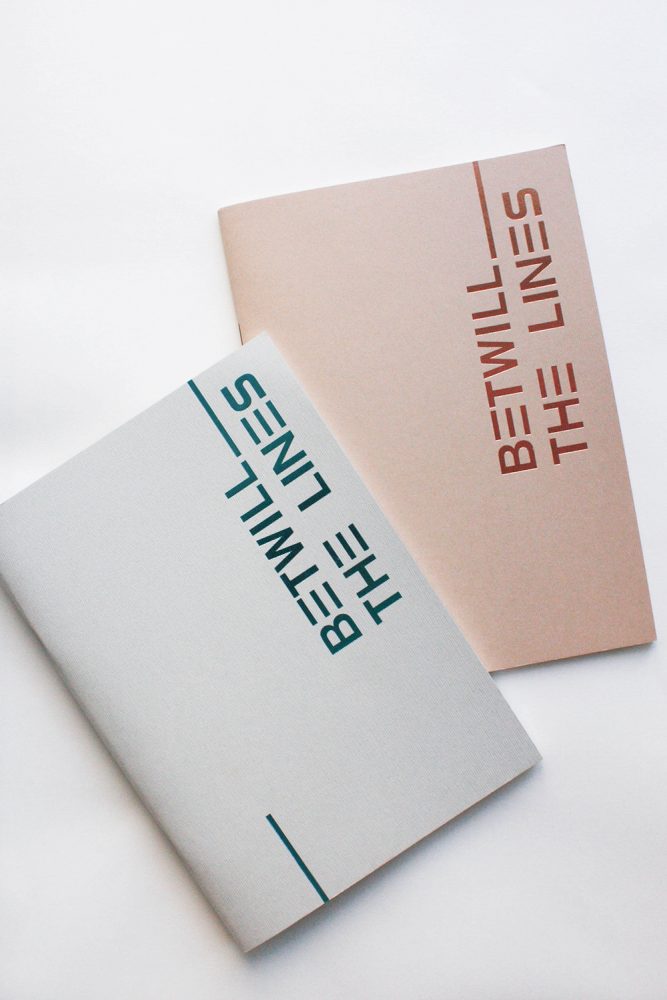 In celebration of the two new sophisticated Twill colors, Europapier has created two versions of Twill notepads, whose covers convey an artisan touch, and invite the owner to look, touch and feel.
The concept of the series "BETWILL THE LINES", which appears in hot foil on the cover, is meant as a wordplay among the name "Twill" and the expression "Read between the lines". 
Alongside Twill, Crush was the natural paper choice for the core. Crush, previously here, is a revolutionary eco-friendly range of papers, made using residues from organic products to replace up to 15% of virgin tree pulp.  Crush paper includes by-products from citrus fruits, grapes, cherries, lavender, corn, olives, coffee, kiwi fruits, hazelnuts and almonds. These natural raw materials are saved from landfill and used to make these distinctive and vivid papers.
The left notebook is created out of Twill Nude, 240 g/m2, for the Cover, beautifully decorated with rosé gold hot foil, whereas the core is created out of Crush Grape in 100 g/m2.
The second version, on the right, brings together Twill Pebble, 240 g/m2, for the Cover, with blue hot foil, encompassing a core out of Crush Corn, in 100 g/m2.
My favorite thing about the finishing is how the hot foil accentuates the natural embossing of the paper, as it shines through!
"A felt mark is a kind of natural paper that is reminiscent of an artisanal product and hence this is why it is ideal for printing techniques that are handcrafted and for applications such as stationery, envelopes and cards."
The new Twill colours introd
uced by Favini: Pebble and Nude 
Pebble is the new light grey of Twill, a delicate shade that reminiscent of pebbles on beaches. The greys such as Harbor Mist and Quiet Gray have inspired the new neutral color of Twill Pebble: a classic color that as a neutral shade, lends itself to be used as a background for packaging and brand identity. Pebble, when combined with contrasting colors, can infuse a new energy or a tone on tone that will communicate a modern elegance.
Classic and refined, like the range of which it is a part, the new color Nude was inspired by the design world. It is to satisfy the need for a neutral, trend color that matches well with other Twill colors. In the world of interior design the color of the year 2018 was Heart Wood, a warm and enchanting shade of pink that gave the inspiration for the new color Nude. It satisfies the space for the welcoming and the relaxing quality of hues.
Nude, like Pebble, can be easily combined with the other Twill colors for refined results: used with White for a delicate effect, or the elegant combination of Indigo and the new Pebble grey version is an inter play of natural colors giving a sophisticated result.
Twill & Crush are exclusively available at Europapier. 
Both products are produced in Italy by Favini.