Last week we wrote about the beautiful window display of a bookstore in Budapest created by a creative agency Edinas Paper, inspired by the world of Hans Christian Andersen. Well, besides creating whimsical paper displays inspired by children's books, Edinas Paper is a true paper lovers wonderland, and with all the amazingly creative projects they do, we wanted to show you more! 
Each year Edinas Paper creates an exquisite Christmas collection of beautiful DIY paper products available for you to purchase (only in Hungary at the moment) and try at home. The DIY projects range from advent calendars, interior paper ornaments, geometric forms reflecting Scandinavian simplicity, to also a bit more traditional forms, all with an interesting paper choice of course.
In this year's collection, Edinas Paper designed the DIY packages in a way to make it easy for you to combine them with each other, to add that extra creative touch to your Christmas home. Including handy packages to make gift wrapping easier for you. They need little preparation and effort, but will totally change your wrapping game!
We've selected our favorite DIY's below, but make sure to check their webshop for all available products, and follow their Edinas Paper Everydays facebook page to see all the marvelous design they come up with!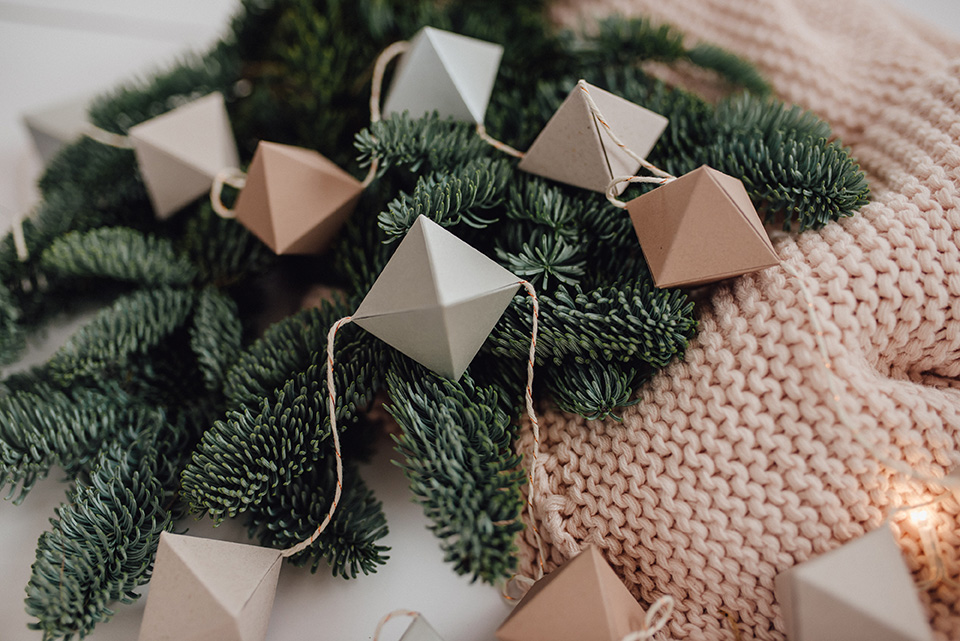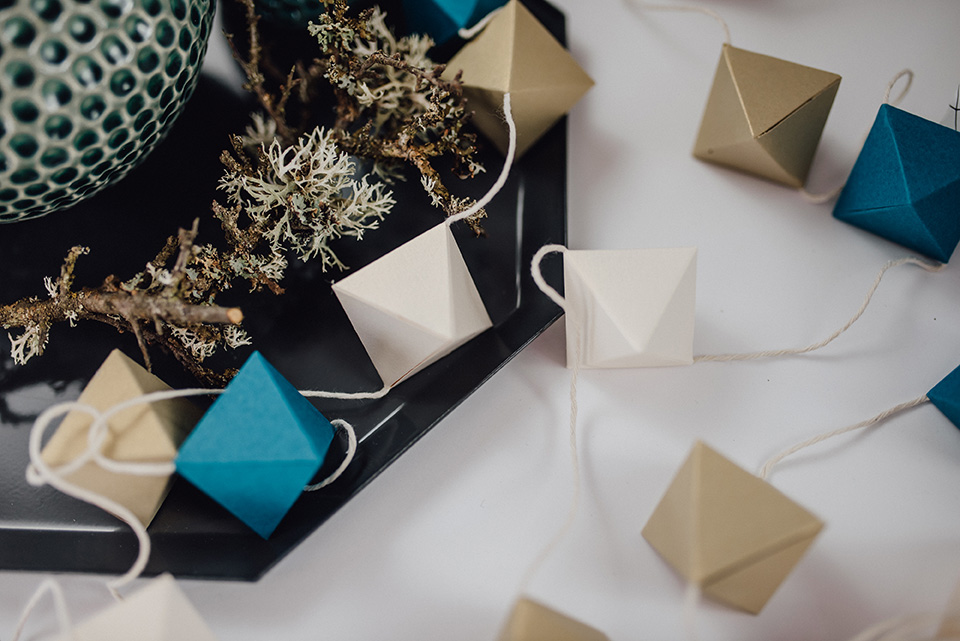 Powder octahedron pendant & Turquoise octahedron garland. These mini octahedrons are a favorite of the holiday season! Perfect for the Christmas tree as a garland, but works in any space creating a unique mood. Made with Favini Crush Grape, Almond, and Remake Smoke, or Galaxy Metallic Sun Gold, Vanilla Cream, and Ocean Blue paper, all available at Europapier.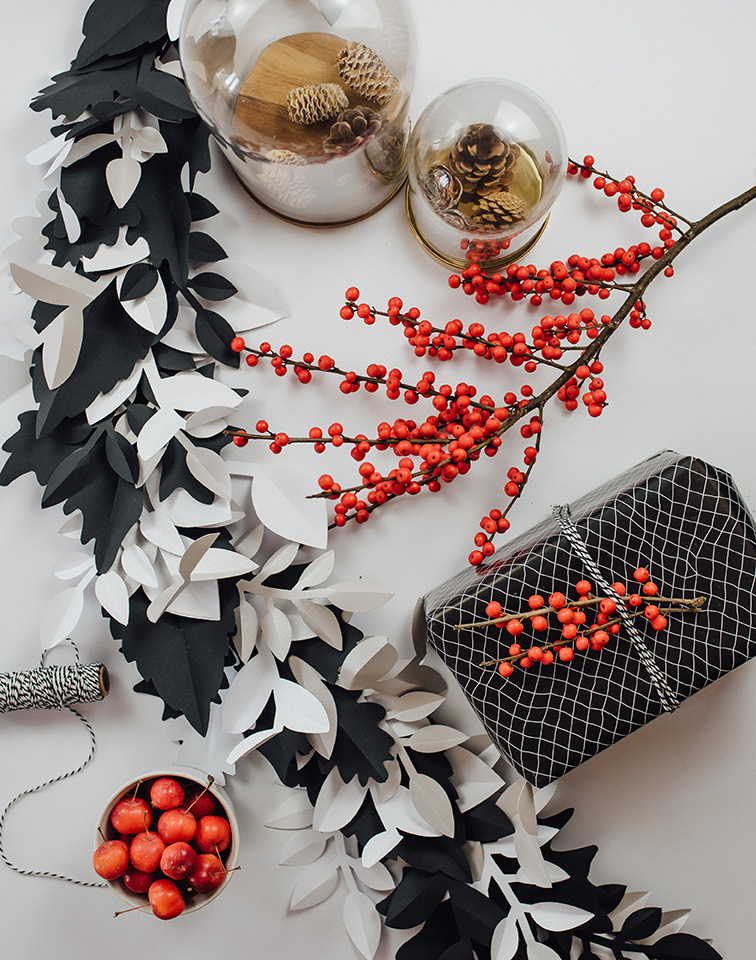 Black & White paper leaf garland – A beautiful paper garland for fans of the Scandinavian style. Because of its black and white color scheme, the garland is the perfect choice for a fan of the minimal style. Made with Curious Collection Nude, Galaxy Metallics Ice White, and Space Black paper.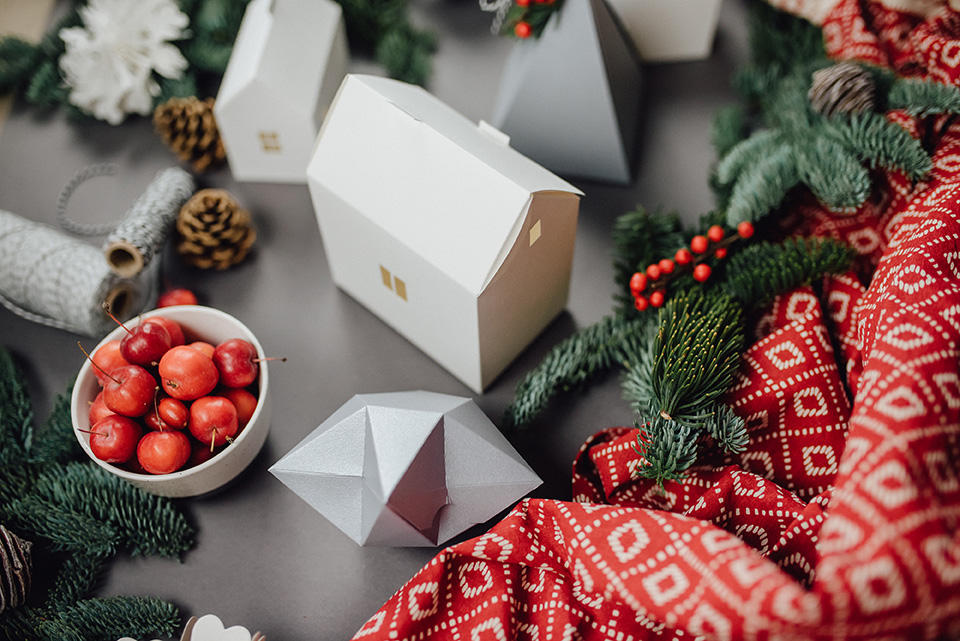 White paper cabins – These lovely paper cabins can be perfect as hanging Christmas ornaments, or you can make them as an advent calendar. And with combining red berries and evergreen plants, you create a stunning table display. Made with White 350gsm paper.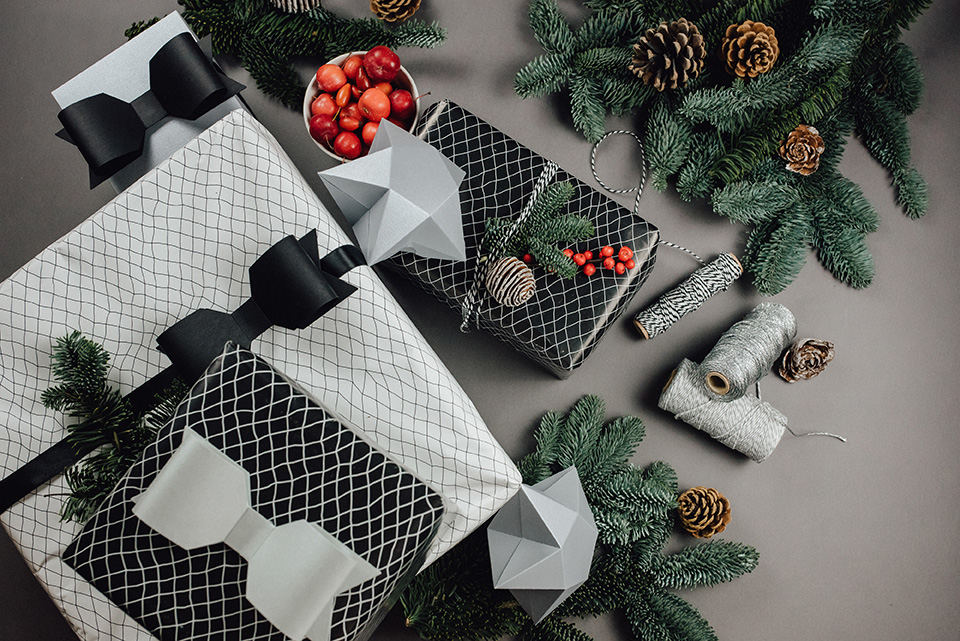 Silver bows – This is certainly the easiest packing accessory, two folders, and glue, and you are done! Made with Galaxy Metallic Silver Star and Black Space paper.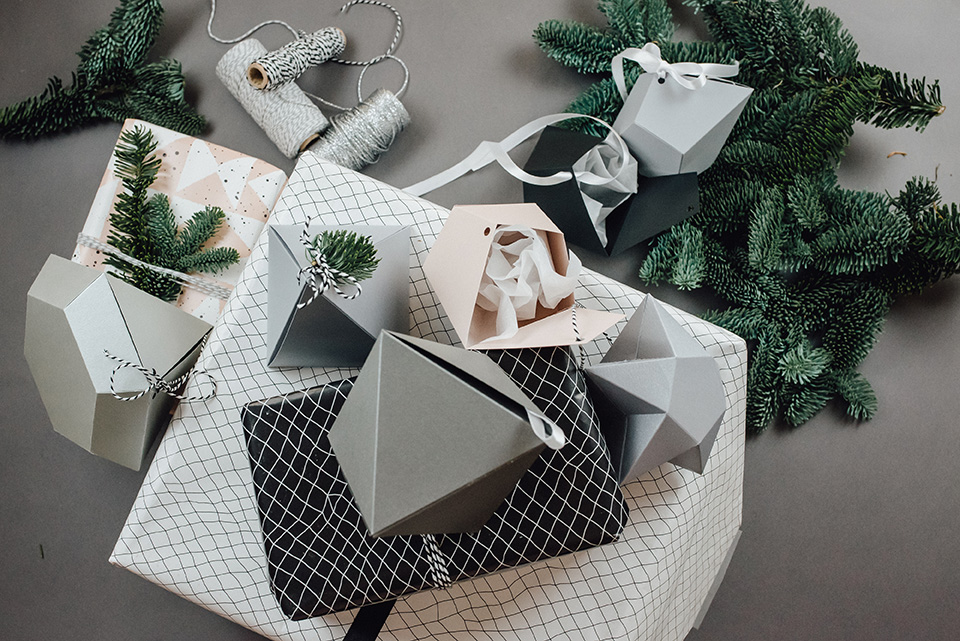 Geometric ornaments – These small geometric paper ornaments are perfect for those who like simple, beautiful, clever shaped ornaments, or gift packages! Made with Galaxy Metallic Silver Star 250 g paper.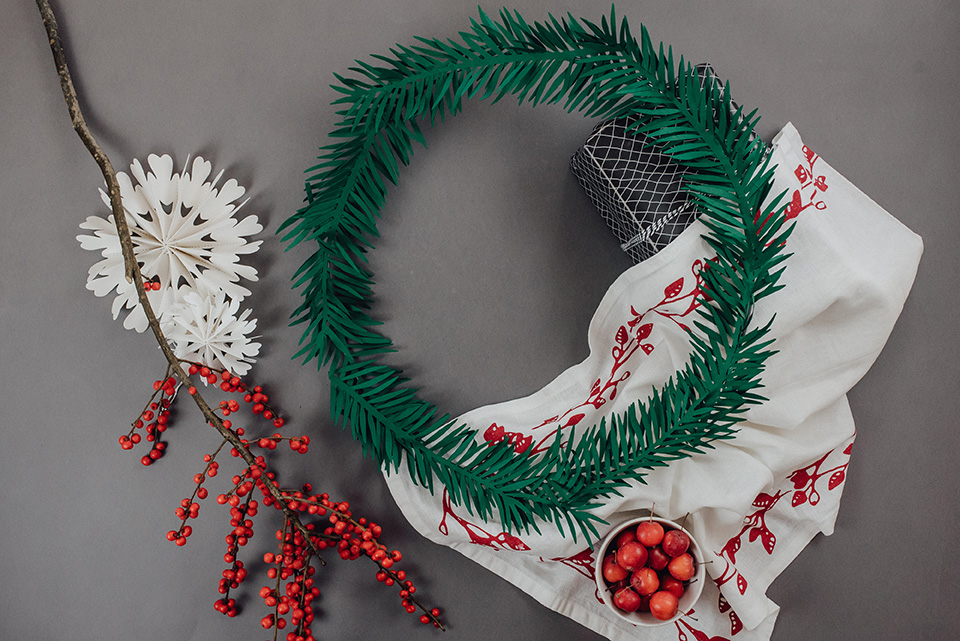 Christmas Wreath – The mood of the real holiday! There is no more perfect complementary Christmas-style hanger, but you can combine it as a desktop center with a light-emitting light. Made with Green 240gsm paper.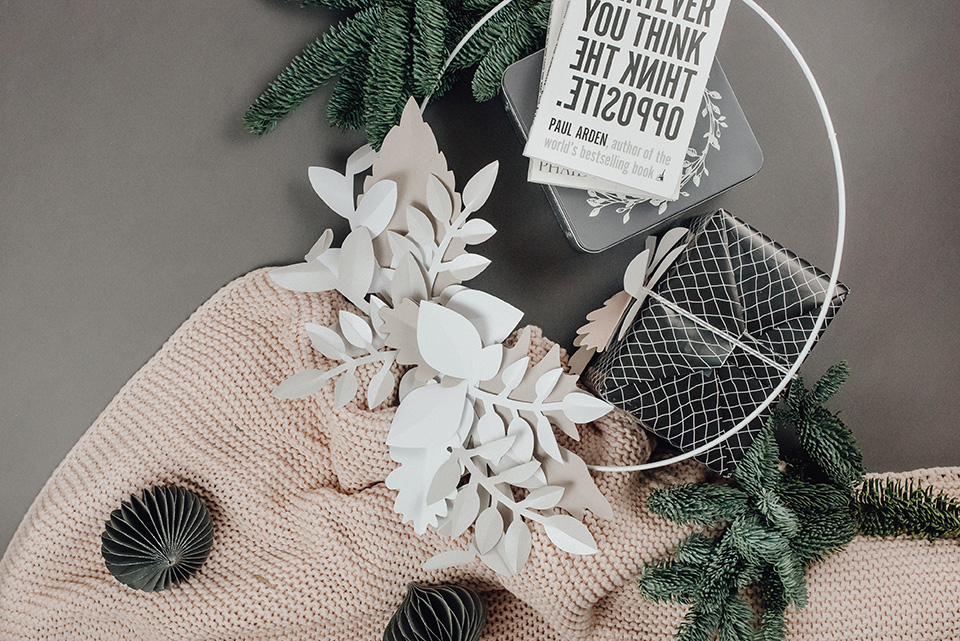 Light grey leaf wreath – White wire wrapped with paper leaves, has an airy, light effect, yet it can be a spectacular fit for any paper enthusiasts home. Made with Curious Metallics Collection Nude paper.
Images © Lenke Kiss