Each holiday season comes with new ideas, styles & trends, and this Christmas it's definitely the year of the all-familiar kraft paper. This cheap, plain and modest looking packing paper can be spruced up with minimal effort – my favorite being the fresh winterly greens and berries. Get inspired by these creative ideas and make them your own!
First thing you should do is to head outdoors and collect some fresh greens: spruce branches, rowan berries, beech or poplar, whatever you can find.  You can attach it to the packaging by a string or tape as it is, or spray paint it white, silver or gold. Besides looking great it'll bring an amazing Christmas scent to the house and after opening the present it can be put into a small jar as decoration. Remember not to tear the leaves or branches off the trees but collect the ones that have freshly fallen on to the ground. The combination of brown kraft paper and real plants is something especially homely, personal and stylish. The hottest trend of the season!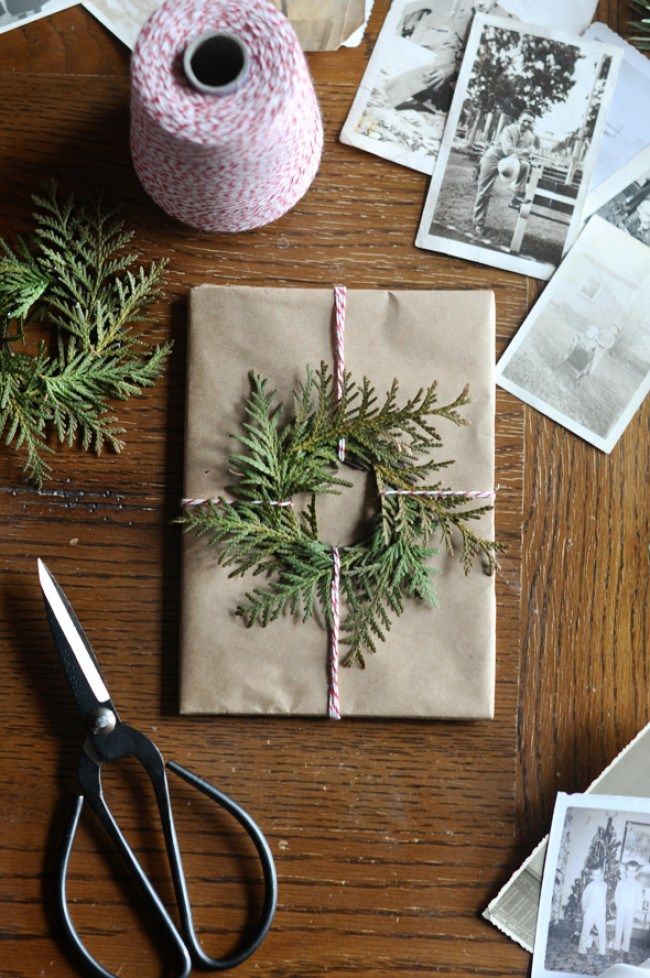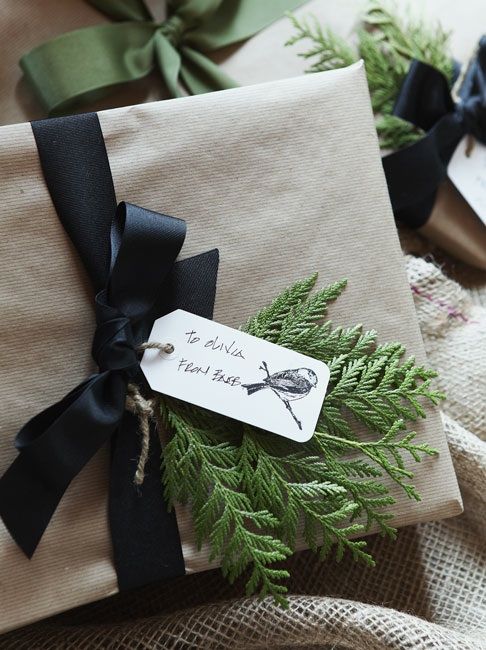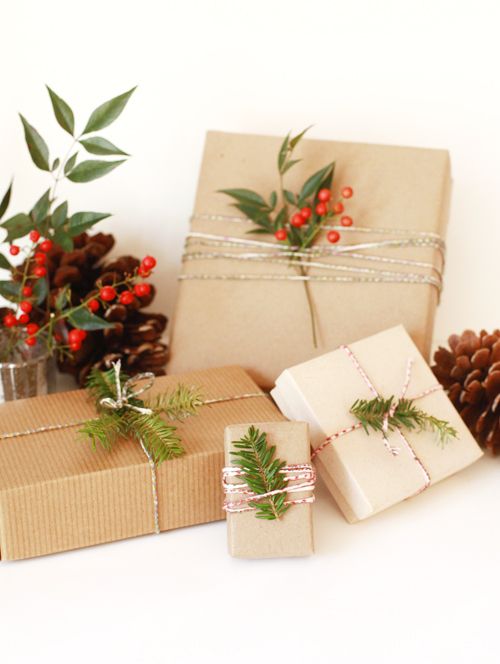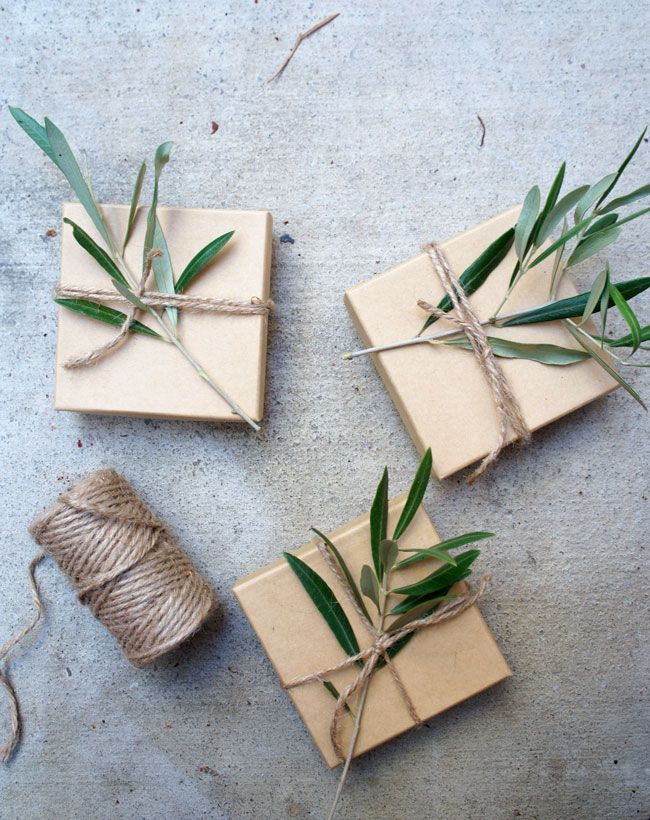 Another great and visually impressive idea is to add beautiful images or photographs to the packages. You could use old postcards, pictures of paintings or illustrations and especially when wrapping a present for someone close and important, using old photographs from days gone by gives it a personal touch. Combining photographs, winterly greens and craft paper makes a stunning combination, and I believe anybody would be touched to receive something so beautifully put together. Tearing open these packages will be an art form.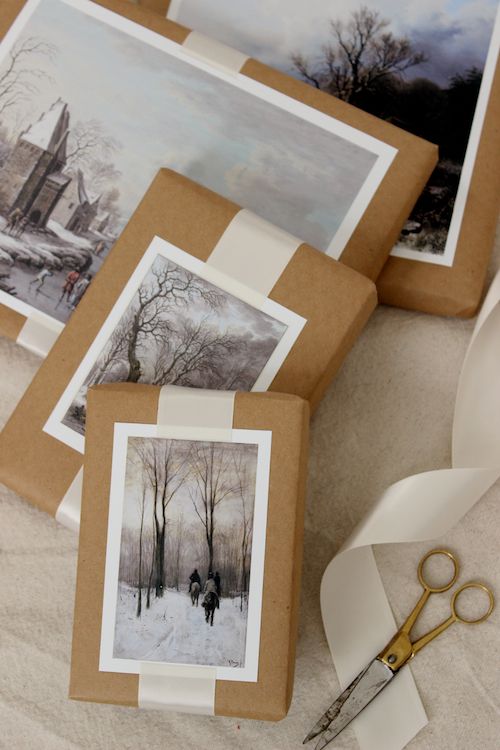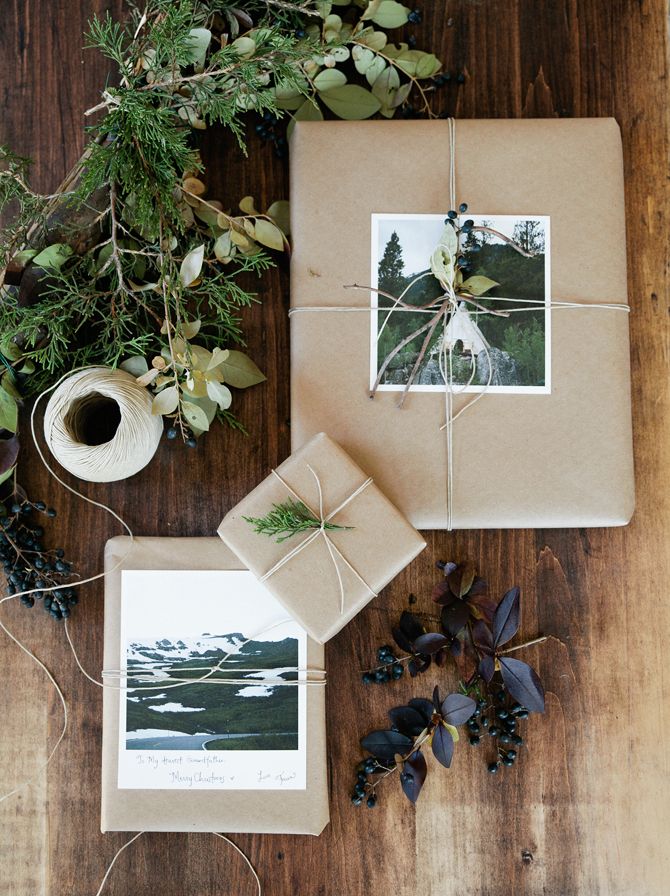 If for you craft wrapping paper simply feels too plain for the holiday festivities, why not try making a pattern or print on it. The white dotted pattern is simple to produce with a pencil and a white, green, red or black ink pad. See the instructions here. Also try the freehand paint splattered version, it looks so much fun to do! Also adding cone pines to the string is a great idea.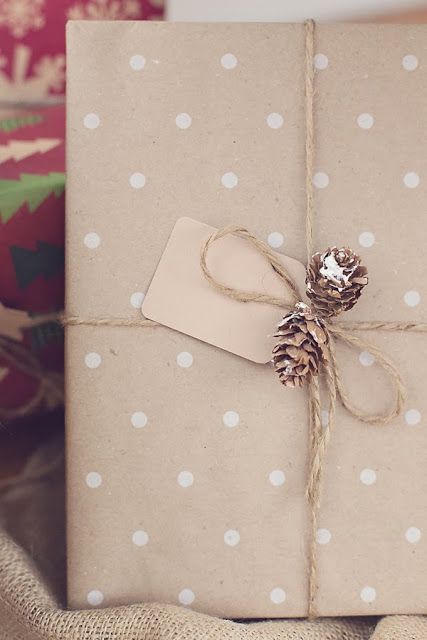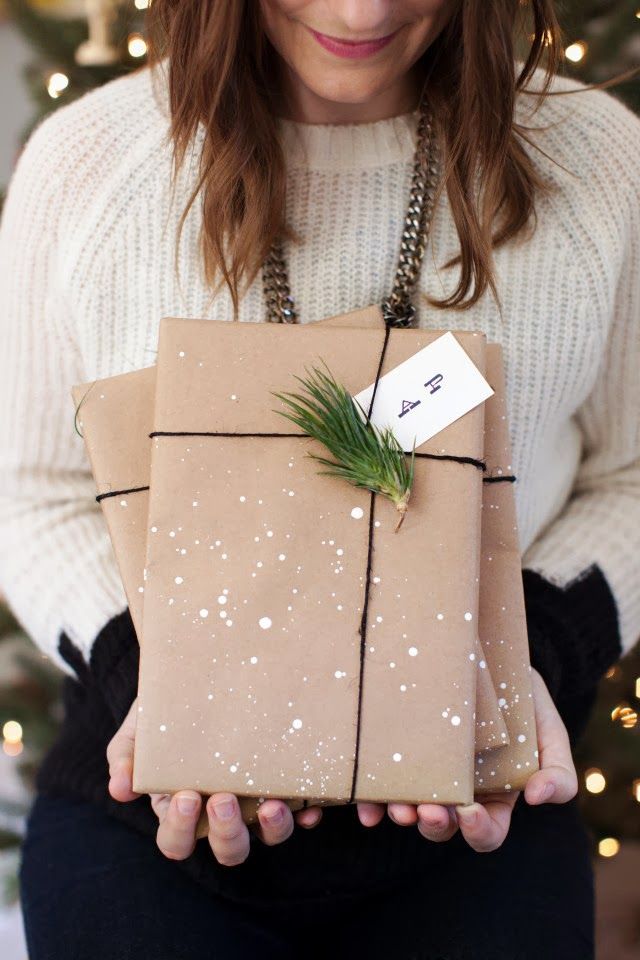 Of course there is the classic combination of craft paper with monochrome. Keeping the embellishments and add on decorations to minimum you'll achieve a great classic look. Multi coloured ribbons or yarns, a touch of gold or silver and hand made gift tags are the perfect small details for this kind of a simple look.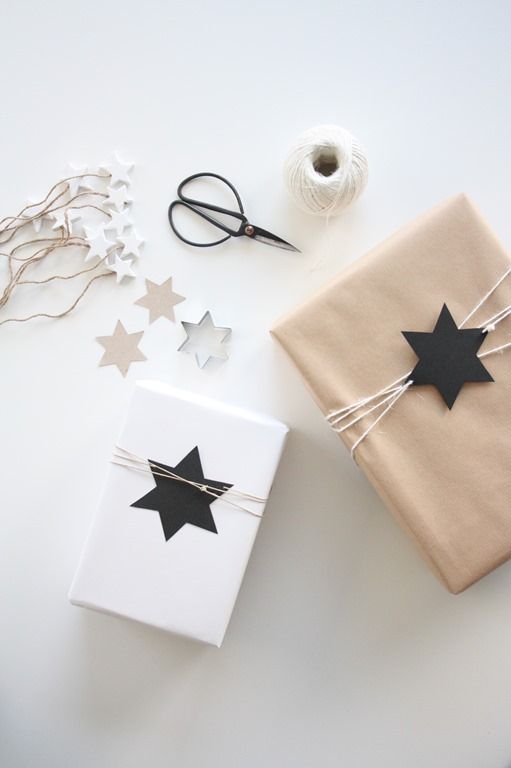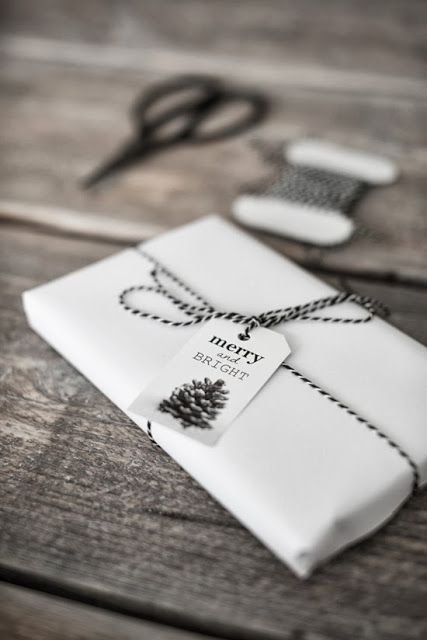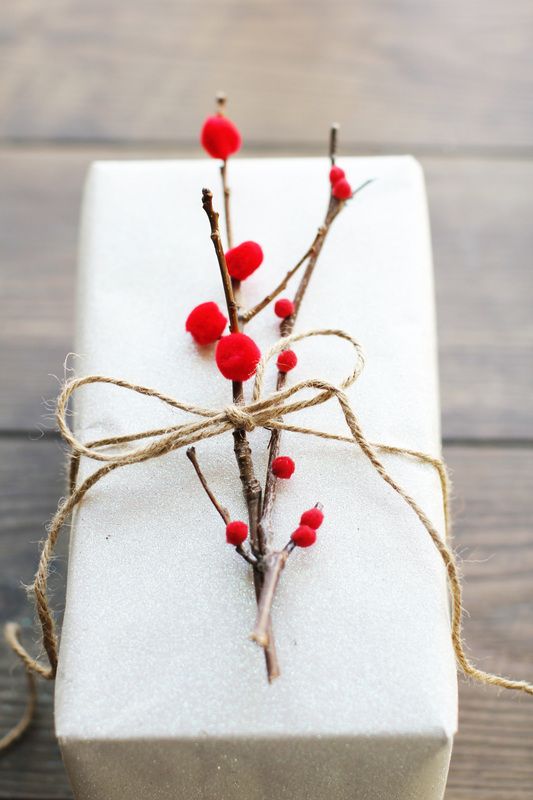 Lately, I've seen more effort and care put into the labels and gift tags than before. Craft paper on its own is minimal and modest, special attention is given to the details. Try out printing a pattern or drawing it yourself on a larger, A3 size paper, which you then cut out in smaller, gift tag size pieces. If you happen to be great at freehand lettering, use that skill and personalize each label. Or get super creative and look around the house for inspiration to a new way of doing this. The small lace patterned cake papers look cute and are perfect for writing. It doesn't get any more simple than this!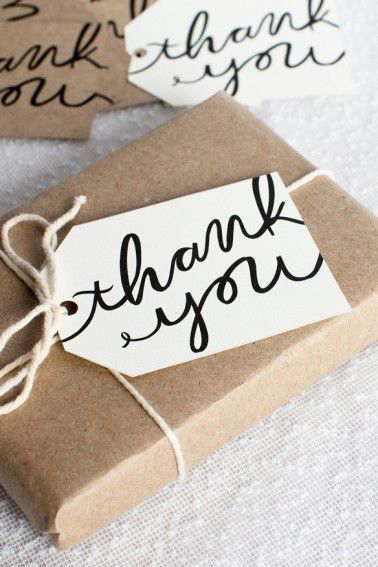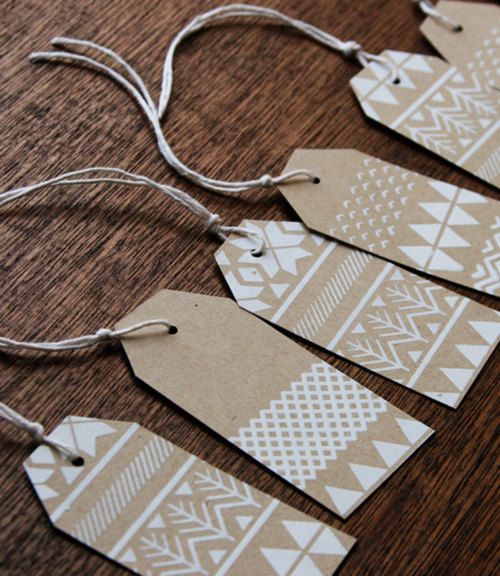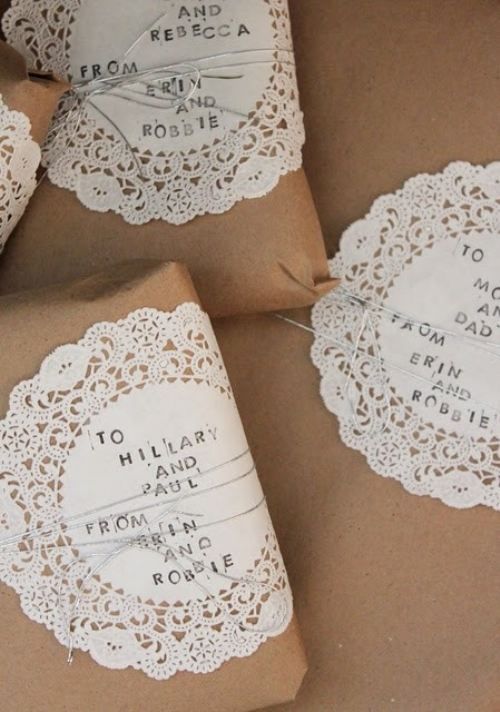 Photos via Design & Paper Pinterest Board Christmas