Crush is the eco-friendly design papers range from the Italian paper manufacturer Favini, made using process residues from organic products to replace up to 15% of virgin tree pulp. By-products from citrus fruits, corn, olives, coffee, kiwi fruits, hazelnuts and almonds – which would normally be processed as filters in animal food and fertilizers or simply dumped in landfill – are among the natural raw materials used.
After many years of success on the market, in September 2021 Favini has introduced the latest addition to the range: Crush Cocoa – which contains up to 15% cocoa bean peel, replacing virgin cellulose.
Moreover, Crush is FSC™ certified, produced with EKOenergy, GMO free, contains 40% post-consumer recycled waste, resulting in a 20% reduction in carbon footprint.
Crush Cacao, the exquisite and ecological paper, originating from the by-products of chocolate production, which stimulates a multisensory experience."
How does chocolate come to life?
The story of the chocolate bar starts with the tropical plant, Theobroma cacao, which means  'Food of the Gods' in Latin. This magical plant's seeds – the cocoa beans – are extracted and fermented, dried and then roasted, grinded and processed until a soft paste is obtained.
To this mixture sugar, cocoa butter and other final ingredients are added, in order to produce the world-wide craved after chocolate bar. Every year, it is estimated that 700 metric tons of chocolate are consumed globally, averaging 11kg per person per year, which translates to about 3 bars a week.
Extending the life of the cocoa bean: Crush Cocoa
The husk of the peel is separated during production, becoming processing waste. It can further be used in agriculture, as fertilizer or even in the production of infusions or soaps. Favini has found another way to ennoble this by-product, it is micronized and used it in the paper production to replace virgin cellulose.
That way, the life of the cocoa bean is extended:  A product that had completed its life cycle, is reinserted into a new production process following the logic of the circular economy and it dazzles paper lovers everywhere by the beautiful natural shade of brown it bestows upon the paper. Elements of micronized cocoa bean husk are visible on the surface of the papers giving a distinctive texture and appearance.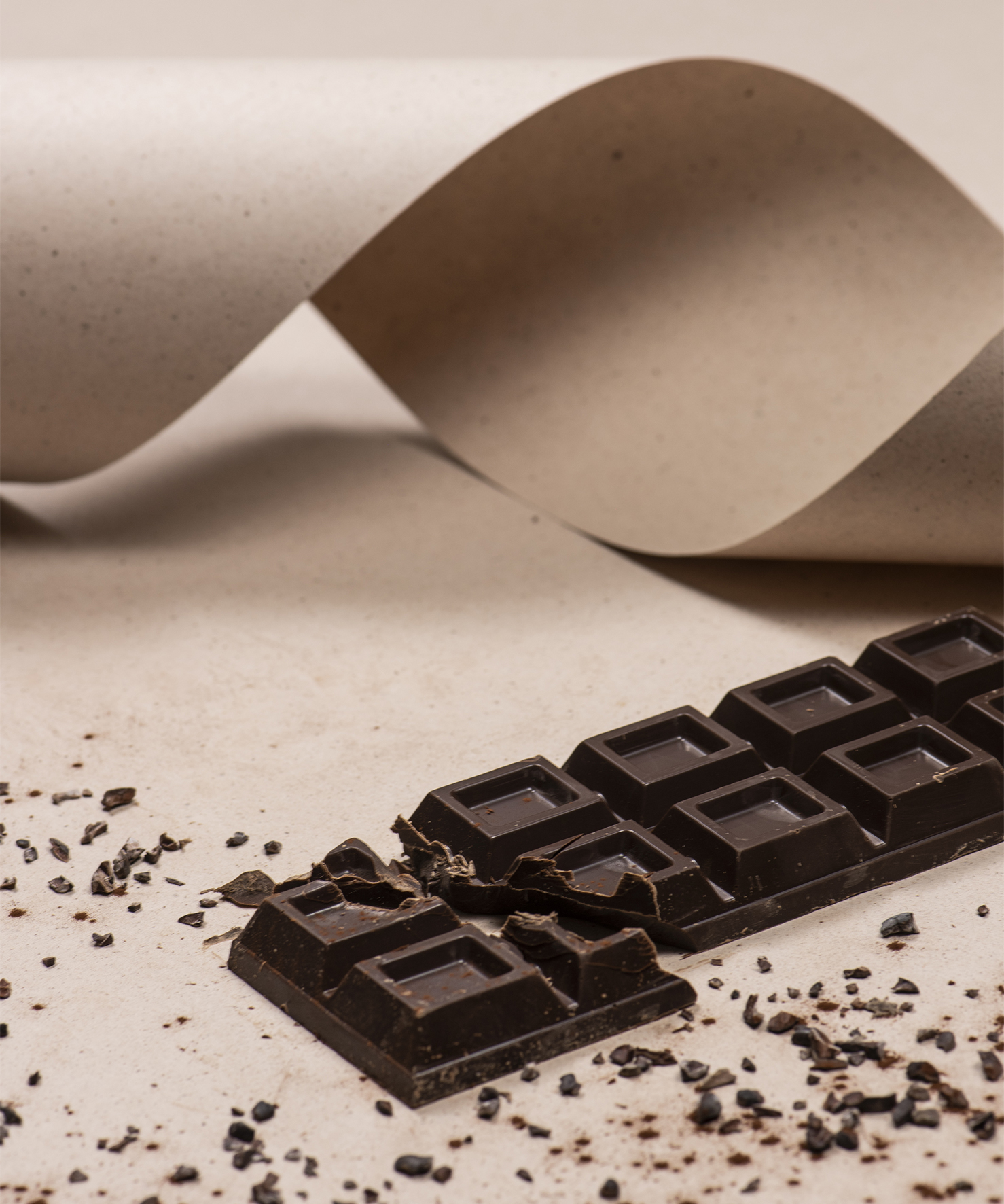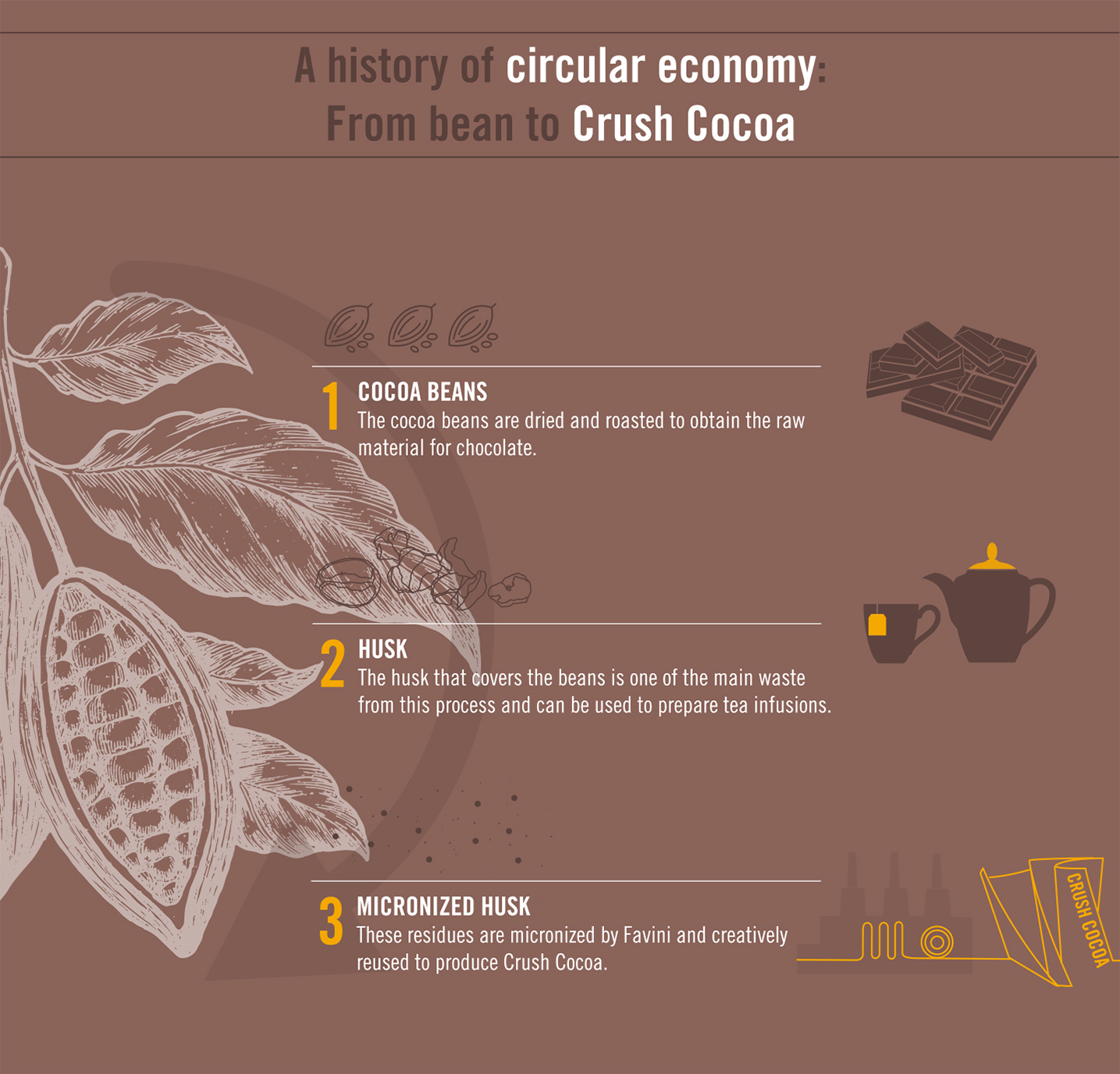 Crush Cacao is an ideal paper for the packaging sector, as well as publications. It lends itself outstandingly well in communication materials, stationary, labels or restaurant menus. But what sets Crush apart is the extra dimensions it offers to customers who want to stand out,  and how it completes your brand's story. For instance, how wonderful that a paper made used cocoa residues can be used to make a chocolate packaging.
Curious to touch & feel Crush Cacao for yourself? Get in touch with your local Europapier specialist today.