Summer has come to it's end, and the time to return to school  is upon us. To keep the spirits high, we came up with a way to make the upcoming school days a little bit more fun and colorful. Inspired by the current trend of geometrics, our editor designed a few cool paper covers for you to download for free. Just choose your favorite one, print it and get wrapping!
Happy & Colorful School Year to Everyone!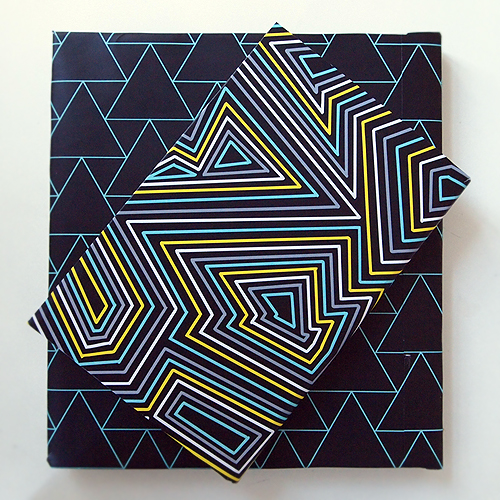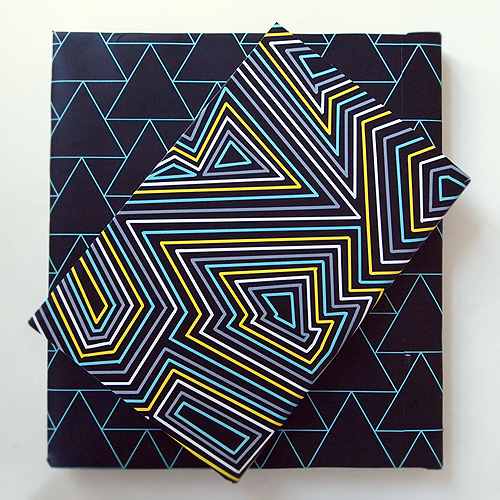 Even though it has been a few years (or decades) since I went to school, I still remember how in the beginning of each fall we were given the fresh new textbooks to use. One of the first tasks we got, was to make sure they last all through the year. So the first homework of the year was probably one of the most fun: make covers for your book. Each year I chose a new one, changing from colorful animals to more psychedelic patterns. One year I remember using old newspapers, even though they didn't last long.
And as this tradition of wrapping up new school books in colorful covers is common in many countries, we thought to come up with some of our own. You can always make the covers from scratch – either painting, drawing or hand printing the paper, and wrapping your books with them. Or you can choose your favorite one from the ones I designed, specifically for Design & Paper readers!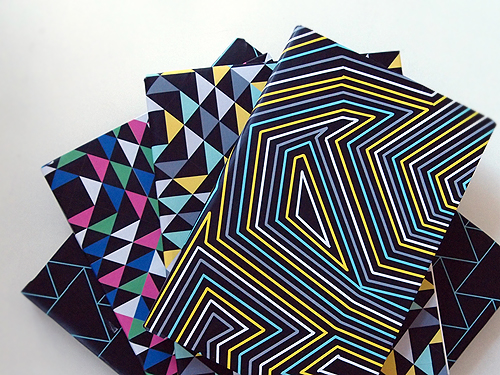 3 different geometric prints to choose from!
For most textbooks, a paper sized A3 is quite enough, but if you're not able to print this size, just simply print out a few sheets and either glue or tape them together to make a bigger sheet. I tried this out, and as long as you use paper minimum 180 gsm it will be fine. Keep in mind that glossy papers with any kind of finish are better in the long run – as they last all year long!
Book cover and notebook in checked print
If you want to match your notebooks to your textbooks, i.e. have the same cover design for your math book and your calculus notebook, just cut out a piece of the printed paper in the length of the notebook and glue it along the back. A simple and easy way to personalize anything from notebooks to diaries. You can download each of the checked patterns below, pattern1 is in pink&blue and pattern2 is in green&yellow. 
designandpaper.geometric.pattern
designandpaper.gemetric.pattern2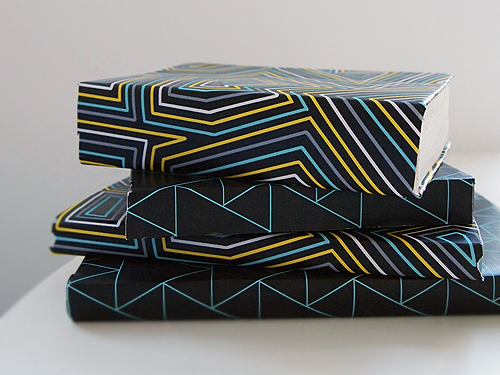 If the checked pattern feels a little too much, you can try out the more simple pattern of lines, which you can color yourself. The pattern is all in black and white, so you can design the colors as you wish, just fill them in with a colored pen, or leave them white for a more graphic look. Click on the link below to download the pattern. Happy coloring!
Remember that each pattern is designed for personal use only. Please do not use in commercial or advertising . All right reserved Design & Paper.