Frankfurt Book Fair is celebrating its 71th anniversary this year under the theme of "Ideas that move the world". The fair has been organized since 1949, yet its history goes all the way back to the 15th century when Johannes Gutenberg invented book printing just a few kilometers from downtown Frankfurt. As the largest book fair in the world, the Frankfurt Book Fair has grown to closer 300,000 professionals and book enthusiasts expected to visit the fair center this year.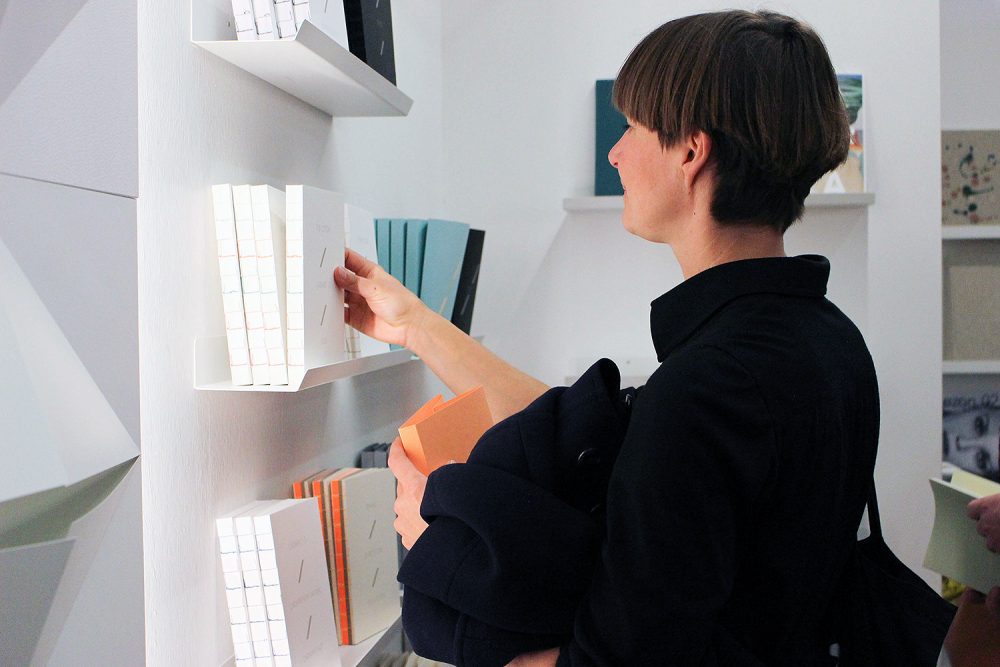 Taking place at Messe Frankfurt, the five-day event is not just massive in scale, but the number of events, from readings, and concerts, to talks, panel discussions, and performances, taking place on the exhibition site as well as in Frankfurt's nightlife is staggering. There are dedicated areas for audio, authors, kids, rare books, calendars, the guest country of Norway, as well as a newly added outside event area, with the Pavilion, numerous food stands, and even a football court. The five extensive multi-leveled halls showcasing printed and digital content of all kinds offer an inconceivable amount of things to discover and be inspired by – but no need to feel dismayed, as we put together a shortlist of exhibitors worth checking out, just to get you started.
The fair opened its doors on Wednesday for trade visitors and industry professionals, with this weekend, Saturday and Sunday, specifically designed for the general public. You can find more information, the full schedule, and tickets at the Frankfurt Book Fair website here.
Europapier
With 2019 fair now in full swing, we've been enjoying the action in the midst of it all at our own Europapier stand in Hall 4.1, booth L69 by meeting amazing people, sharing our passion for great design, inspiring books, and beautiful papers. Located near the Arts+ Future of Culture Festival, the high energy, and creative atmosphere has been amazing.
We've been delighted to hear positive feedback on our paper wall installation, which showcases the very best of Europapier's Design Papers collection, and the Mix/Match notebook corner has been a big hit! We offer the chance to build your own notebook by mixing and matching various insides with beautiful covers, all made of our wonderful paper qualities. We invite you to take part in the creativity that engages all senses.–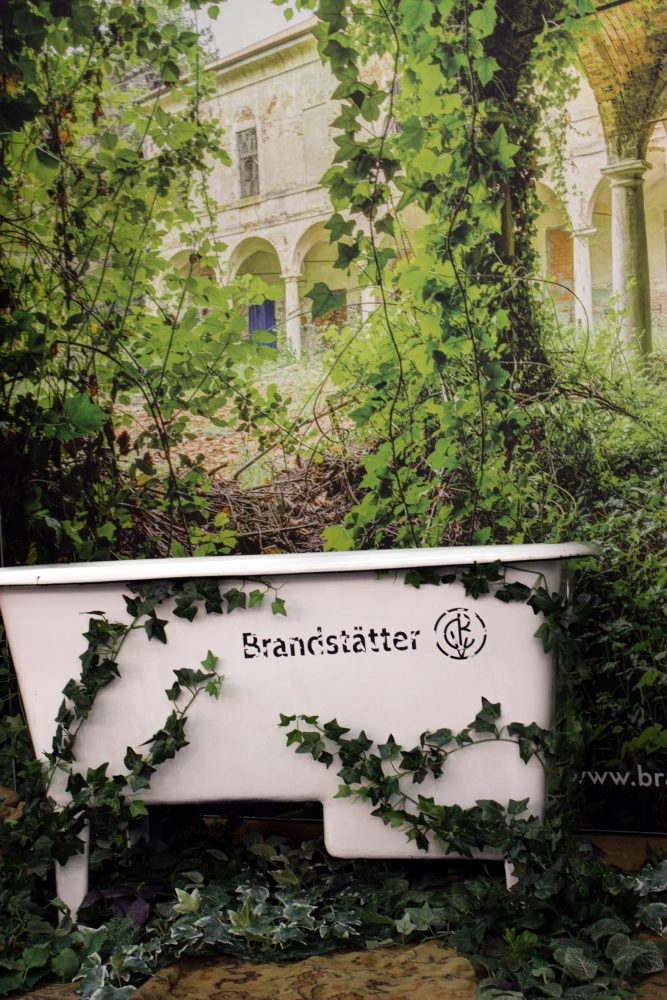 –


Brandstätter Verlag

The Brandstätter Verlag, one of the leading publishers in the german-speaking world, focuses on the topics of cooking, lifestyle, culture, design, and art. Founded by Christian Brandstätter in 1982, in its 37-year history, more than 2,000 books have been published by renowned authors and personalities such as André Heller and Senta Berger.

Brandstätter Verlag is present at the fair with an impressive range of brand new publications in two locations: in Hall 3.0, booth E66 you can experience a wonderful Christmas World, based on Theresa Baumgärtner's new book Christmas, and in Hall 3.1, booth F131 you can jump in a beautiful, nostalgic bathtub while diving in deep with Thomas Windisch's photography book Who lived here?
Schirmer/Mosel Verlag
Munich based art book publisher Schirmer/Mosel Verlag was founded by Lothar Schirmer and Erik Mosel in 1974. In the past forty years, it has made a crucial contribution to the dissemination of art and photography, with some important titles till in production. Some of the largest names in arts, from Helmut Newton to Isabella Rossellini and Robert Mapplethorpe have been published by Schirmer/Mosel. In 1998 the Schirmer/Mosel Showroom was opened, which has become a well-respected cultural institution.
It was where Cy Twombly presented his photographic works to the public for the first time, before commissioning the Schirmer/Mosel publishing house to take them out into the world in the form of original prints and books.
We were excited to have our booth right beside Schirmer/Mosel, who is presenting their collection of art books in Hall 4.1, booth K69, including their new titles; Gerhard Richter – life and work and Barbara Klemm – Times pictures.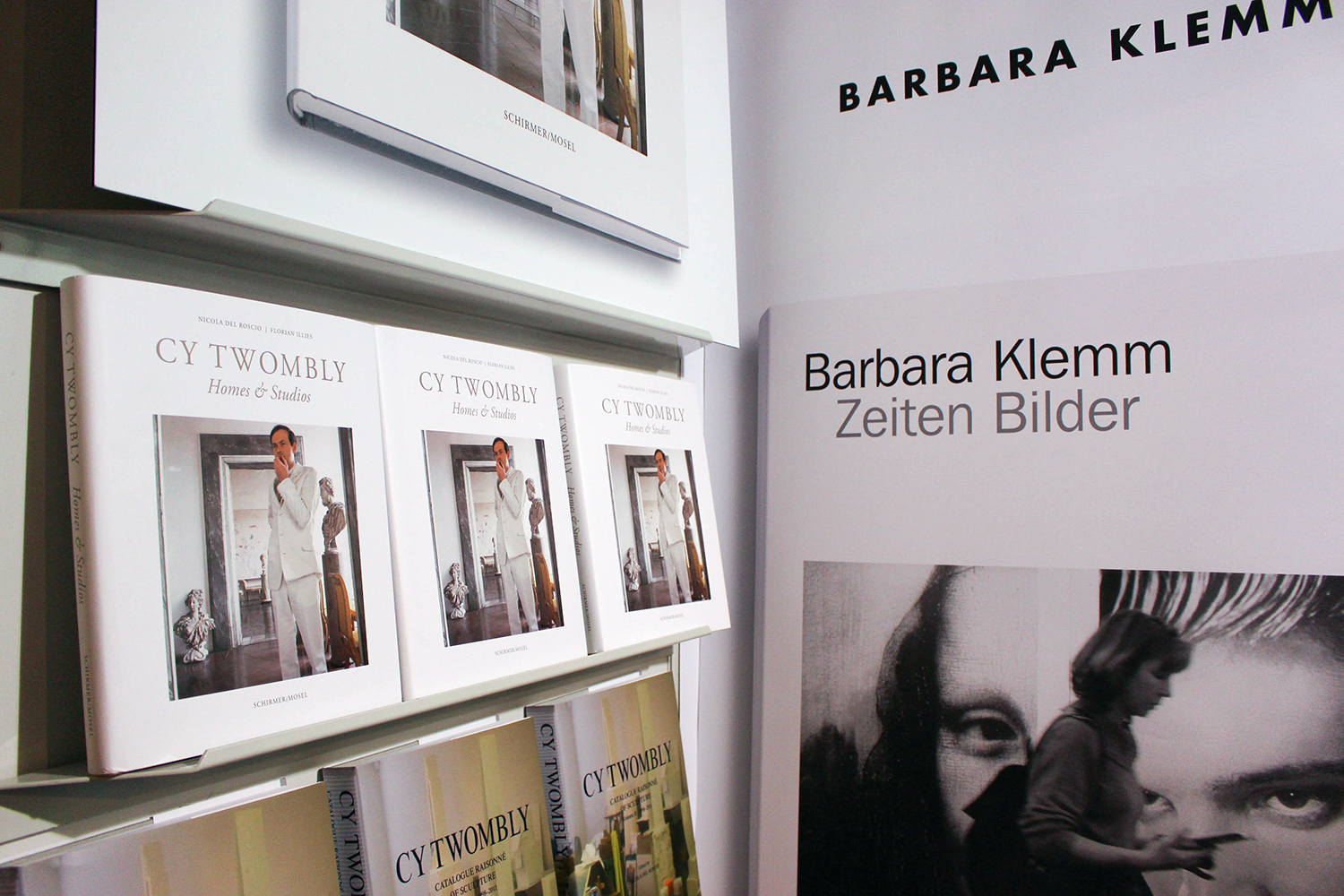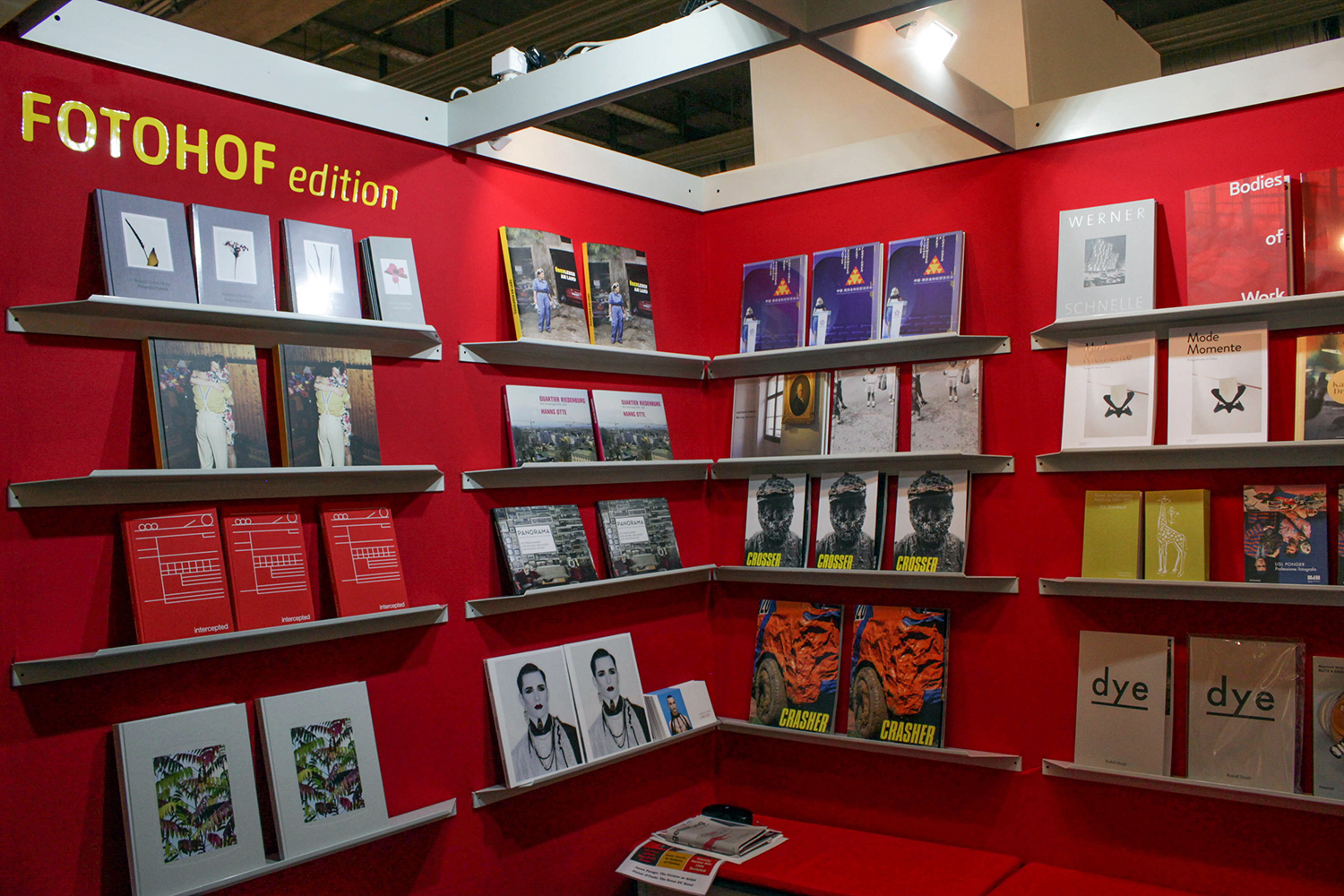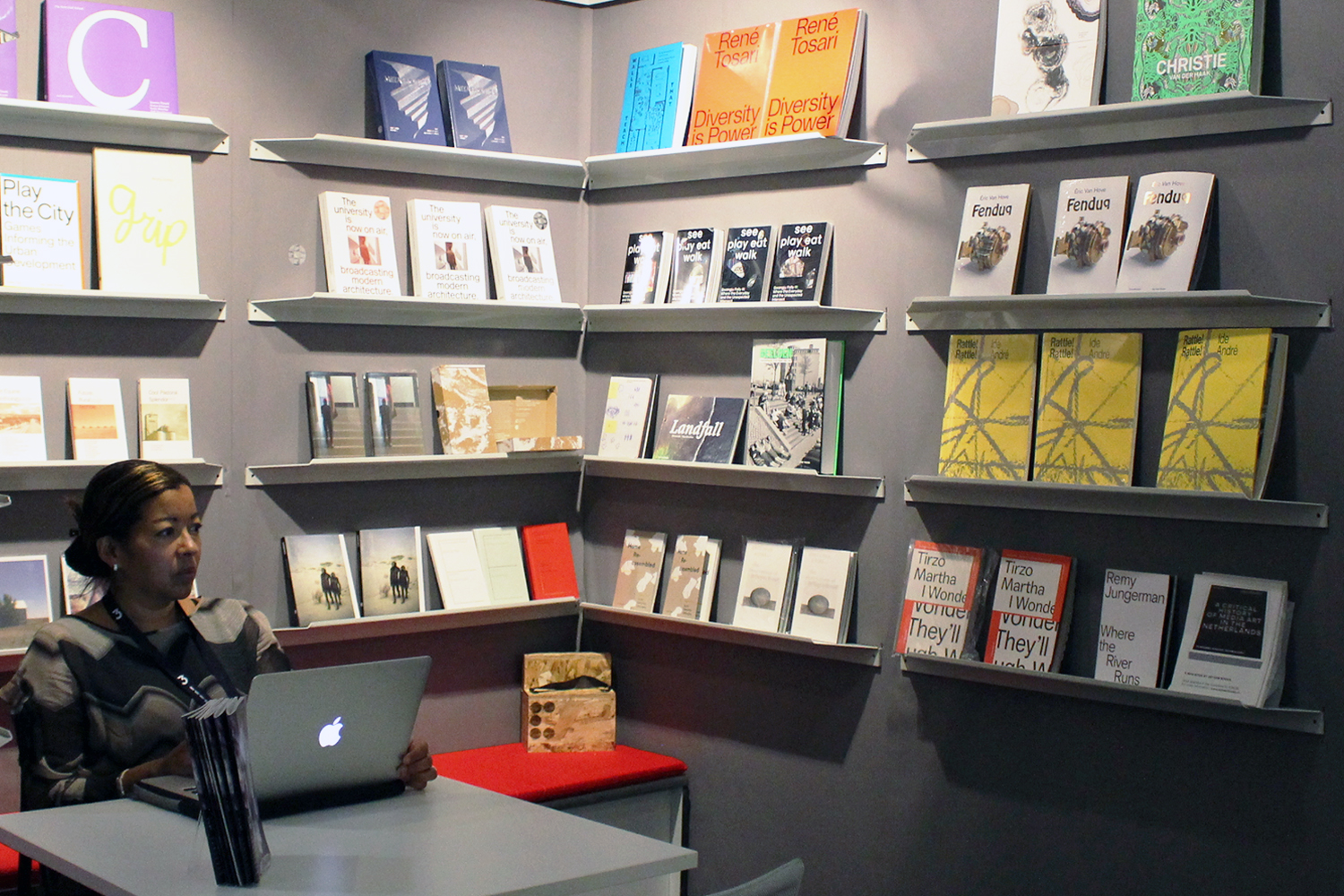 Jap Sam Books 
Jap Sam Books, an independent international publishing house based in the south of the Netherlands, publishes titles that explore developments in architecture, art, philosophy, design, photography, and theory as well as the fields that touch them, such as urbanism, landscape, sociology, and history. Not only educational and inspirational but also very beautifully designed, the latest and forthcoming publications by Jap Sam Books can be marveled over in Hall 4.1, booth K80
FOTOHOF edition
FOTOHOF edition is part of Fotohof Salzburg, a nonprofit organization founded in 1981 that is devoted to promoting contemporary art photography. The edition specializes in publishing monographs of European photographers with an emphasis on Austrian and German artists. Within the past decade, more than 200 titles have been released and distributed internationally.
And right beside Jap Sam, you can find FOTOHOF edition, in Hall 4.1, booth K82 with a comprehensive representation of photography books, easily located by their bright red walls. At the booth, you can discover new titles such as Joyce Rohrmoser – Rent A Foreigner and Erwin Poland – Mago über Verritt.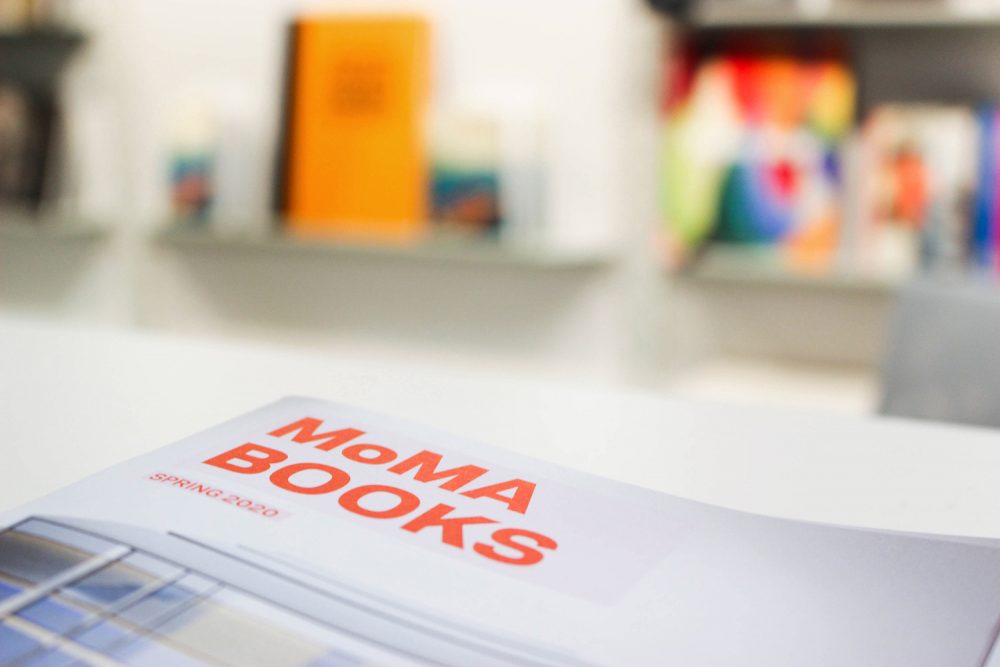 Museum of Modern Art
The Museum of Moder Art is often identified as one of the largest and most influential museums of modern art, with the MoMA Library, which includes 300,000 books and exhibition catalogs, 1,000 periodical titles, 40,000 files of ephemera, and over 10,000 artist books, being one of the most comprehensive selections of art books in the world. The MoMA publications program has been an integral part of the museum's mission since its founding in 1929. MoMA is celebrating a new opening with expanded galleries and spaces for performance, conversation, and art-making, as well as a new flagship store, on October 21st.
Visit and explore MoMA's book presentation in Hall 6.1, booth C123, and find out what new art books they have planned for the future in their MoMa BOOKS catalog for Spring 2020.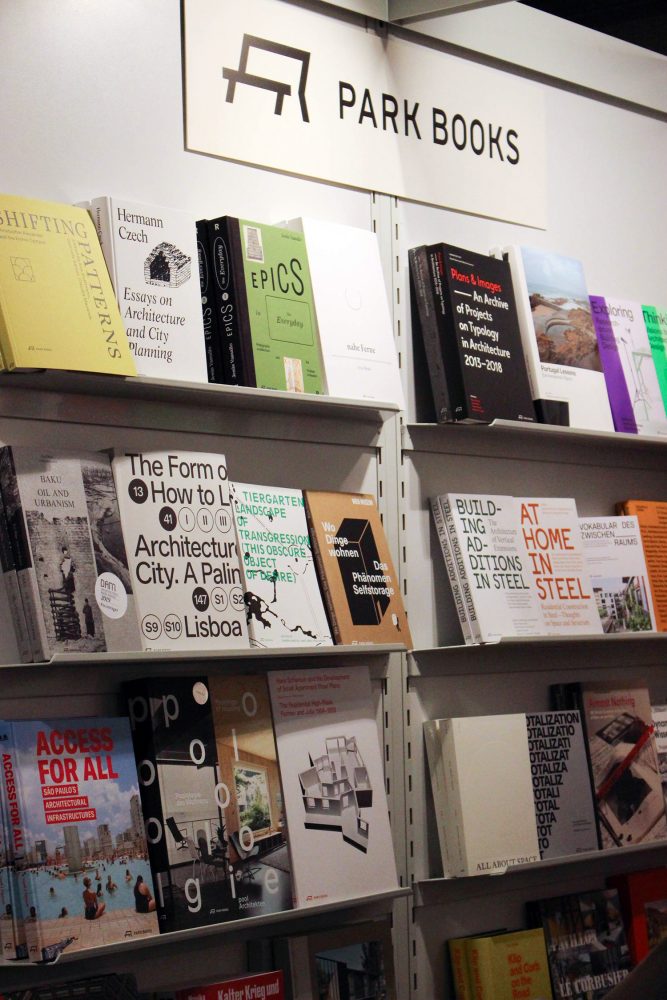 Park Books
Park Books is a Swiss publishing house focusing on architecture and related fields, as well as an international platform for architectural book projects. Established in 2012 as an affiliate of the renowned art, photography, and architectural publishers Scheidegger & Spiess, their books are published predominantly in English and German worldwide.
Two Park Books titles The World of Giedions and Baku – Oil and Urbanism are among the winners of this year's DAM Architectural Book Awards, while Domizile auf Zeit and Labics – Structures books made the coveted list of the 25 Most Beautiful German Books 2019. You can view the publications, and so many more, in Hall 4.1, booth J75.
Phaidon
Phaidon is the world's leading publisher of books on the visual arts with over 1,500 titles in print, featuring the finest creative work from leading innovators in all areas of the arts, architecture, design, photography, cinema, travel and food. Phaidon's beautiful illustrated books are treasured worldwide for their outstanding content and award-winning production. Each book is designed meticulously and the content carefully curated and edited to showcase creativity and imagination that can inspire us all.
Phaidon's vast selection of titles one show in Hall 6.1, booth A98 makes any book lovers heart beat faster – the showcase includes the newly published book Rihanna: Luxury Supreme and the Great Women Artist, the most extensive fully illustrated book of women artists ever published, featuring more than 400 artists from more than 50 countries and spanning 500 years of creativity.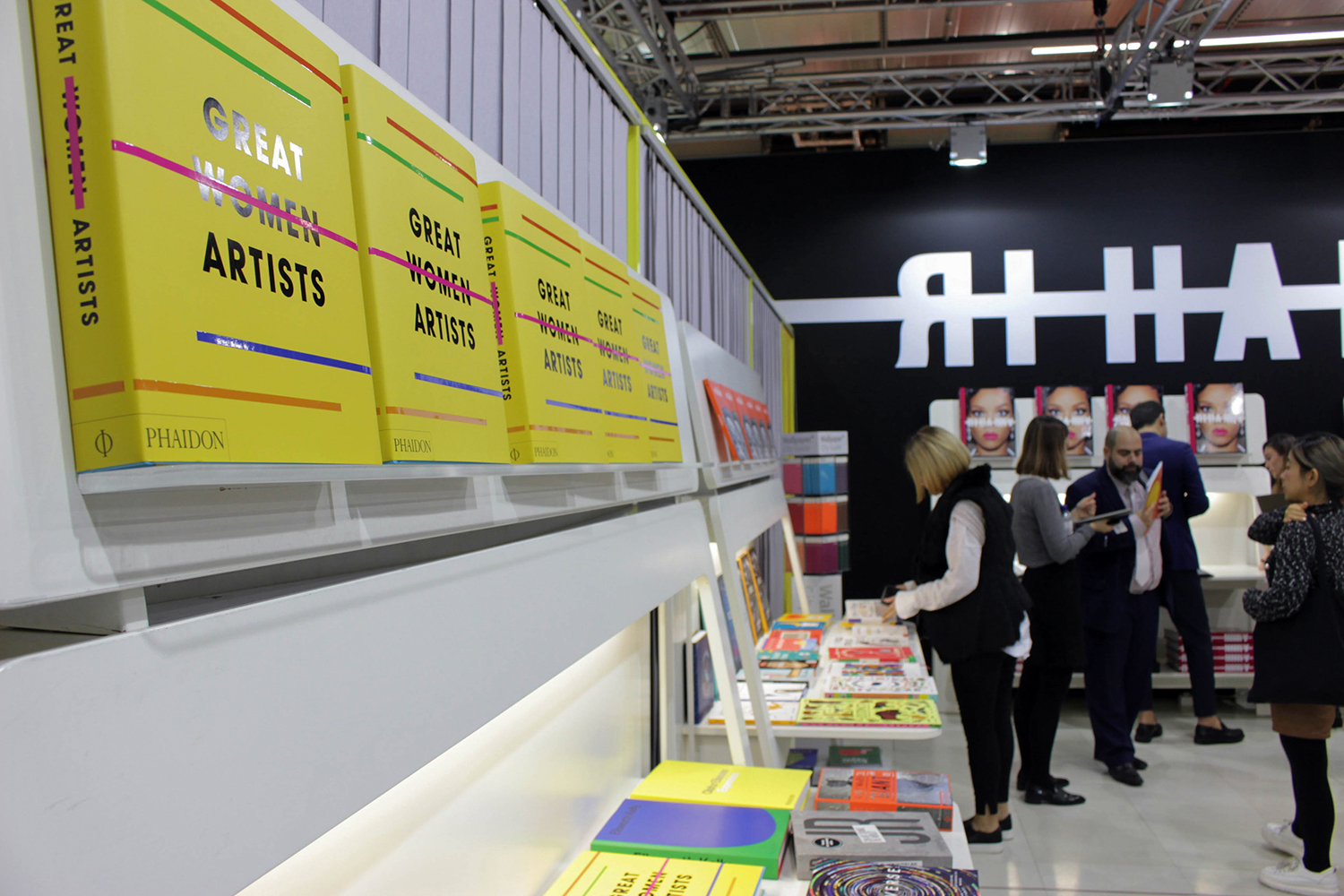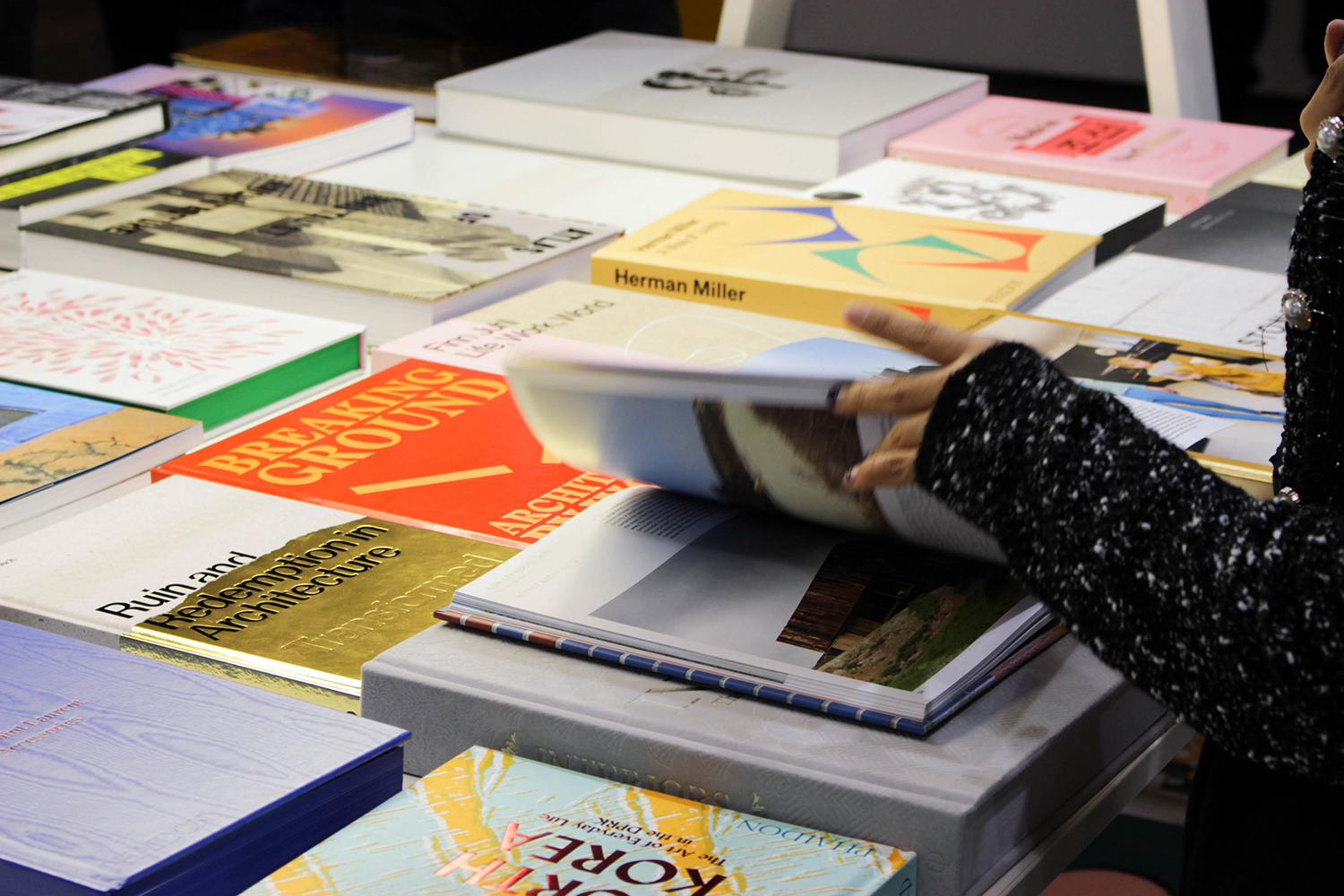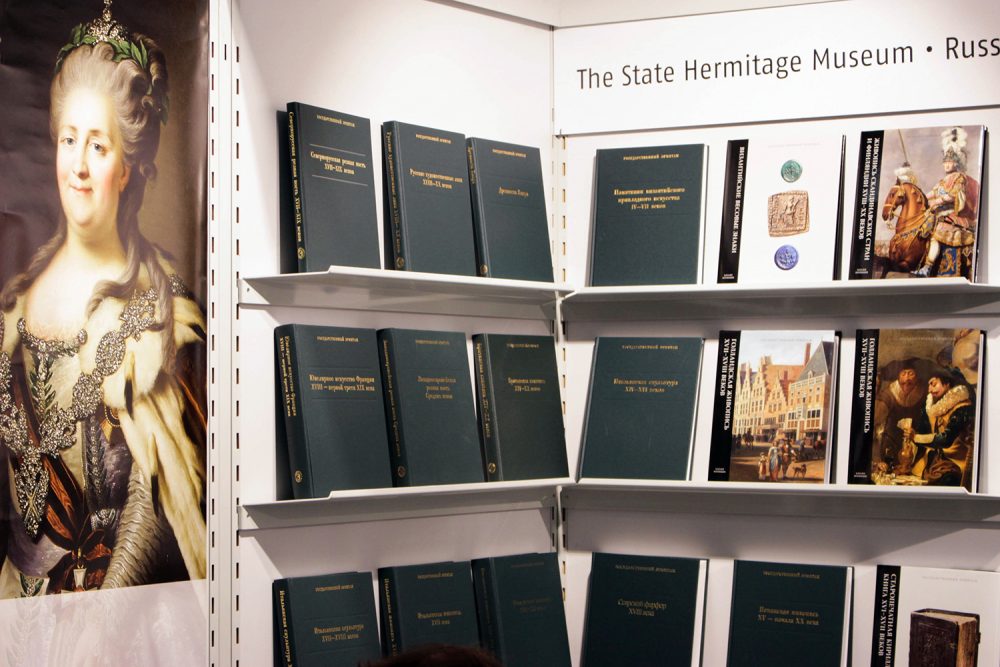 The State Hermitage Museum
Ranked among the worlds largest museums and Russia's oldest, the State Hermitage Museum was founded in 1764, when Empress Catherine the Great acquired an impressive collection of works from the Berlin merchant Johann Ernst Gotzkowsky
The museum owns a remarkable collection of over one million works of art, world culture artifacts, including paintings, graphic works, sculptures, works of applied art, as well as 800,000 archaeological artifacts and over a million numismatic objects.  
The State Hermitage Museum is presenting in Hall 4.1, booth K13 with an array of interesting books on art, architecture, and archaeology, as well as academic editions and exhibition catalogs. 
–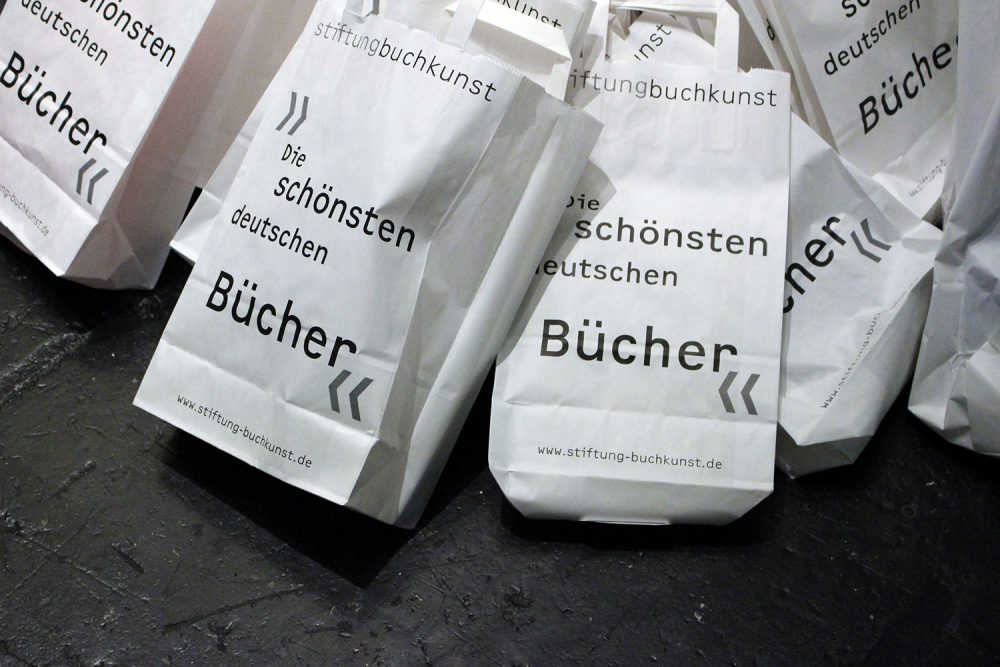 –


Stiftung Buchkunst

For more than 60 years, the Stiftung Kunstbuch has been promoting german publications, through three important competitions: The Most Beautiful German Books, Young Book Design Prize, and Best Book Design From All Over The World.

The Stiftung Kunstbuch covers an extensive area in Hall 4.1, booth H74 and H77, with a vast range of art books from all over the world, neatly arranged by country, as well as an area to host talks, presentations, and panel discussions (see the schedule here).

When you visit, make sure to pop behind the wall behind the front desk, as there is a beautiful display of awarded books 2019 "best book design all over the world".
Taschen
German art book publisher Taschen, founded in 1980, originally focused on comic publications but has since established itself as a pioneer in making lesser-seen art available to mainstream bookstores, by becoming a major player in the art book publishing scene. Known for publishing on a wide range of topics from art photography, painting and film to pop culture icons and historical erotica. Their extensive Basic Art series includes over 100 titles, each about a separate artist, ranging from classical to contemporary. With Basic Design, Basic Architecture, and Basic Film series following.
The Taschen publications vary from small pocket-sized to oversized, with the Helmut Newton SUMO being the most famous one, a limited edition publication which has become the most expensive book published in the 20th century, with copy number 1 selling at auction for 304,000 dollars. 
Visit Taschen in Hall 3.0, booth D85 for a look through the extensive book collection, but remember to bring your wallet as you won't be leaving empty-handed.