Easter is coming up and you know what that means Egg-cellent DIY fun! My favorite part about the holiday, besides eating all the chocolatey goodies, is decorating easter eggs. With so many ideas and tutorials online, I decided to try marbling –  a favorite trend of mine.  Girls, get your nail polish, it's about to get messy!
I've seen this technique used on everything from coffee cups to plastic phone covers, and today I tried it on eggs. Household items are amazing for fun DIYs, and most often you don't need anything else than some time and will. Without never doing the technique before, it does take a few try-and-errors to get it down, so make sure you have enough eggs on hand. And don't be too harsh on yourself if you don't succeed first, mine turned out a bit too dramatic in color than what I aimed for, but I still love them never the less.
The DIY is simple, but a bit messy so I'm urging you to try it out first by yourself before inviting the kids on the fun and making sure you've covered the surface you are working on. Also, make sure to use hard-boiled, decorative or empty egg shells as there is no guarantee how safe they'll be to eat after (I did and I lived!). I used colored eggs, but you can also use white ones or color them yourself like I did last year. About half of the egg gets covered by the nail polish.
Get creative, mix different colors and as many as you can, I even tried glitter! But let's have some fun now.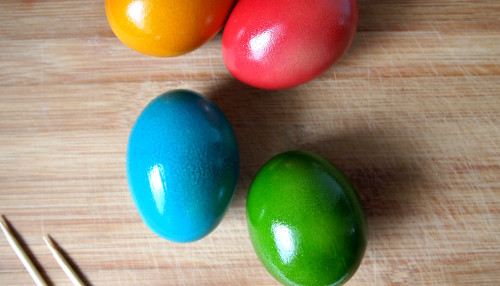 What you'll need:
Eggs
Nail polish
A plastic cup filled with room temperature water. If the water is too cold or too hot, the polish won't work. Keep in mind that the cup will get ruined in the making and be thrown away after.
Toothpicks
Nail polish remover. You'll need this to get the polish off your fingers when you're done as it will get messy! As an option is to use plastic gloves.
Surface cover, ie. old newspapers.
What you'll do:
Pour water in the cup all the way to the top. Make sure it's room temperature. If the water is too cold or too hot, it won't work.
Drop lots of nail polish into the water. If it sinks, the water is the wrong temperature. When it floats on the surface it's the right temperature.
Swirl the polish around, mixing the colors by using the toothpick.
By holding the egg between your fingers (trying to cover the least amount of surface), dunk it in the water, hold for a second underneath the surface and bring it back up.
Leave the egg to dry on an even surface. When dry, the egg will be about half covered with beautiful marbling.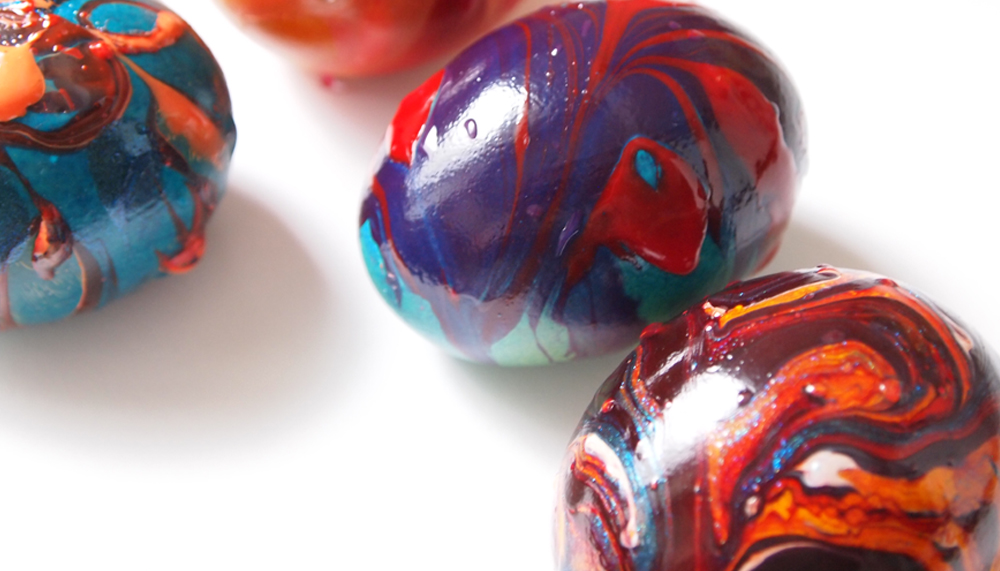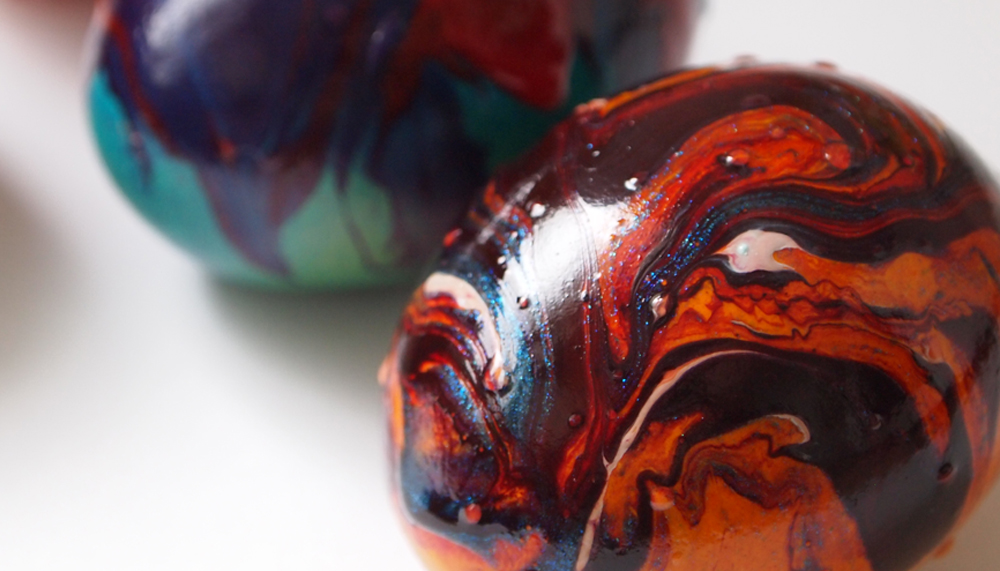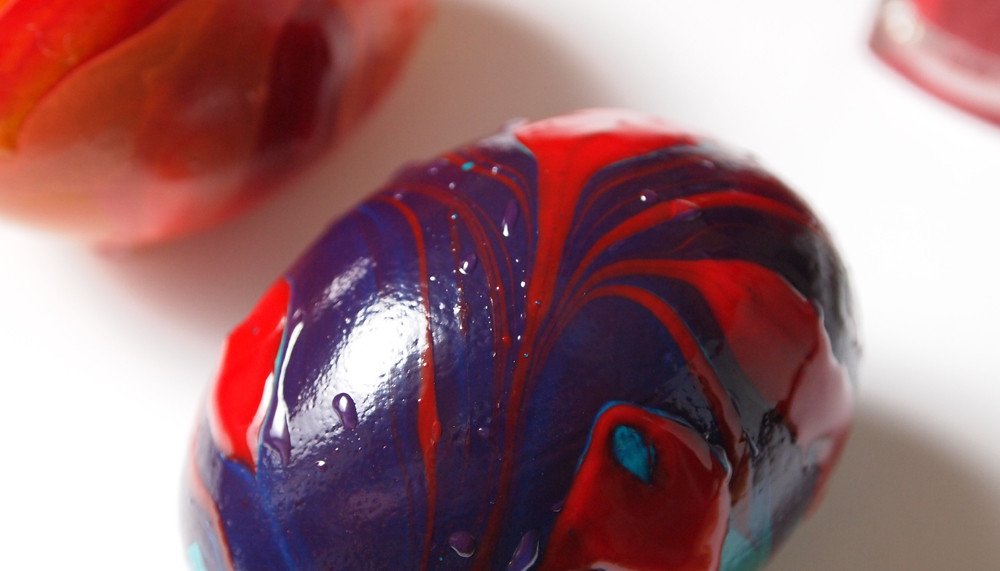 Photos Design & Paper