The five-pointed origami star is a great DIY decoration for minimal taste. It easily transforms from Christmas to New Years, can be done in any size or color you wish and even though the 15 step instructions first feel unbearable you'll get the hang of it in no time. You can make tiny ones and hang them on the Christmas tree or make one huge one to hang from the windowsill or ceiling. And once you are hooked and don't want your newly learned folding skill to go to waste, keep going, make two dozen and build a garland.
The construction is easy to learn but heavy enough to create a firm design that easily lasts all through the holidays and can be re-used years after – a feature I value in all DIY projects. To highlight the ecological aspect I used high-end, eco-friendly, uncoated Favini Remake paper which has a pulpy look but is unexpectedly smooth to the touch and folds beautifully. Remake gets it's a unique character from the up-cycling process in it's making that includes leather residues. Mixing all the available shades of the Remake collection: Midnight, Autumn, Sky, Smoke, Sand and Oyster in 120 gsm, I managed to create a lovely soft harmonious look.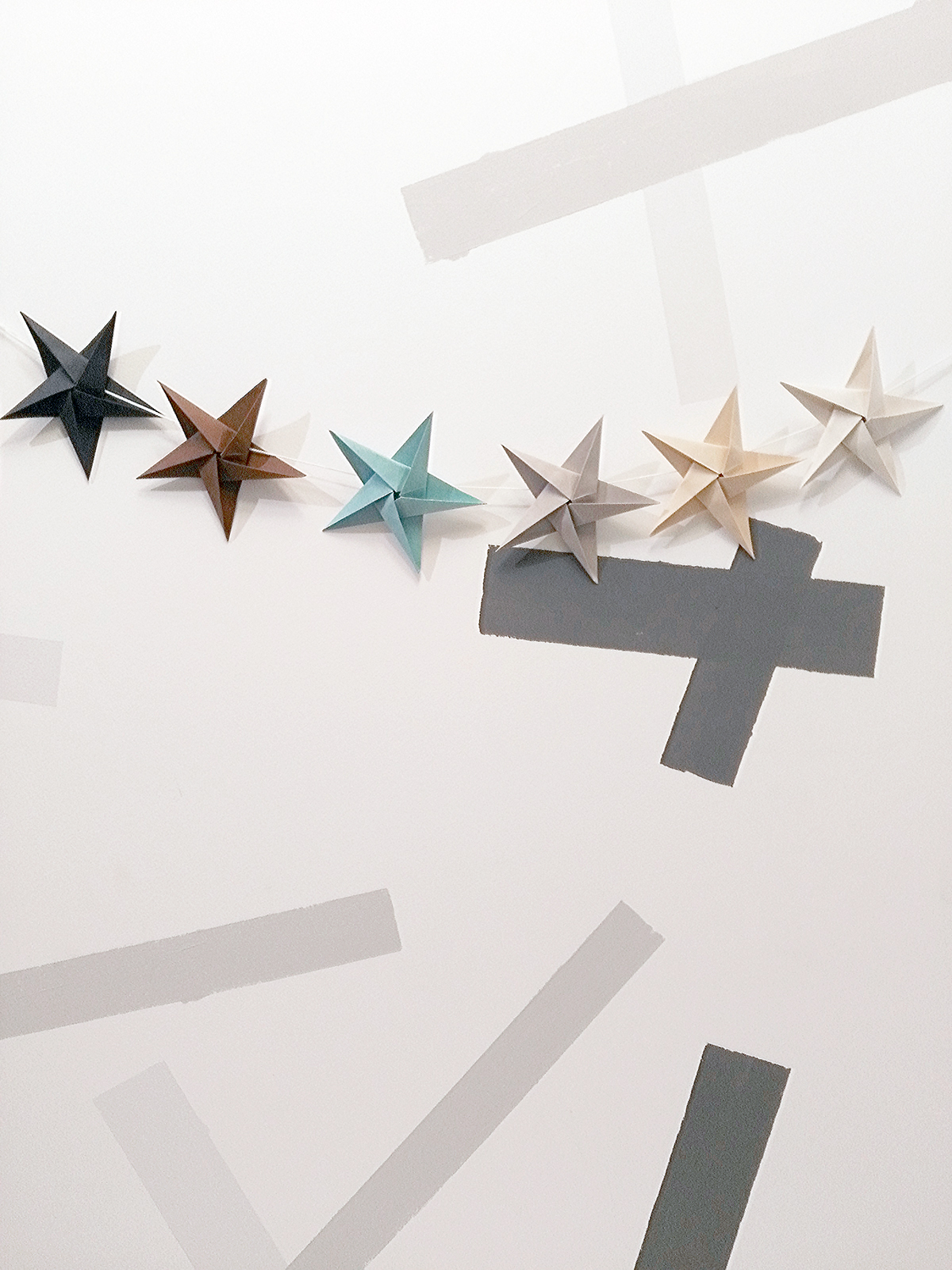 You will only need paper and jolly holiday spirit for this project – let's keep it simple, eh!
You can use either classic origami paper, scrap paper, magazine pages, music sheets, you get the idea. But I would recommend using high quality paper that can hold up under all the folding. Remember that all paper reacts to body heat so the more you handle and touch it, the more it can react, curl up, stain, etc.
Unsurprisingly I did not come up with the design of the star myself (I wish!) but discovered it through the simple and easy-to-follow video tutorial by Homemade Gifts Made Easy. To start off you will need to have your paper ready cut into an even square, then simply follow the instructions on the two videos below.
Video instructions: 
(1) Make a pentagon from a square
(2) Fold a 5 pointed origami star