Why do we do it? Cut down a tree each year, bring it into the house, decorate it with strings and lights? It all sounds a bit mad when you think about it, doesn't it. But still, decorating the christmas tree it's my all time favourite holiday tradition. See the instruction on how to make origami ornaments out of paper.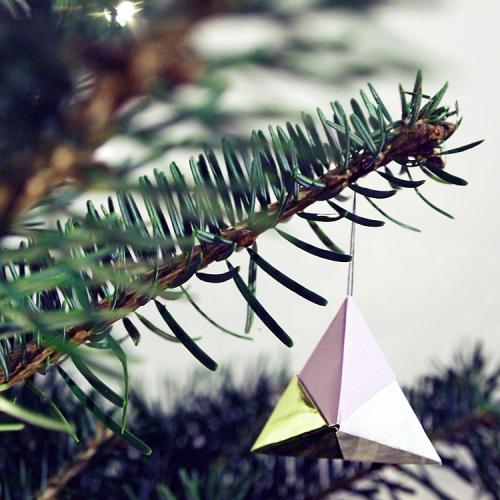 The tradition started long before Christianity, when plants and trees that were evergreen in winter had special meaning for people. It represented hope during a cold winter that the spring and summer would shortly arrive. What ever the tradition of the christmas tree means to you, along it comes the decorations. I found a great instruction video on how to make origami triangles, made of paper of course, and made them into Christmas tree ornaments. In 
What you'll need:
Paper of your choosing. I used a mix of four: IQ Color Trend Gold and Lavendar, Color Smooth Marmor (marble white) and Metallic Mirror Gold Gloss, all from Europapier. I mixed the papers randomly getting three different kinds of triangles.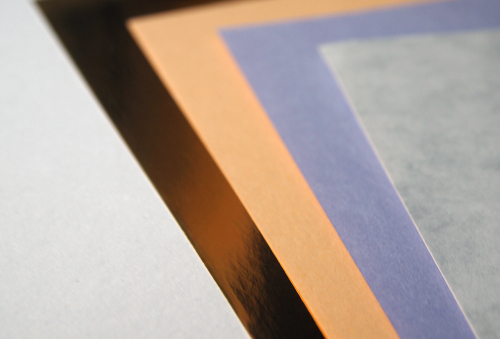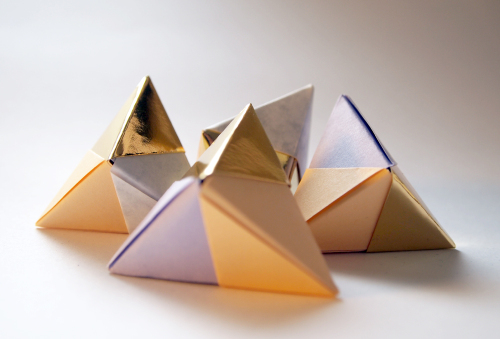 What you'll do:
1. For each triangle you will need 3 square papers. The size of the squares will determine the size of the triangle. The size of a post-it note is a good reference. Cut out three squares each in different colour, if you wish for a tri-coloured result.
2. Follow the instructions on the video. It might seem confusing at first, but after you get the hang of it, it gets easier. Basically you fold each square separately, then join them together.
3. If you wish to make into an ornament you can hang on a tree example, attach a piece of thread on a corner with the help of a needle. The triangles are quite sturdy so you can easily save them for next christmas as well.