Every parent knows the tiring task of trying to entertain children on summer vacation trips. Whether it's a long drive to the countryside or a shorter flight, the often uneventful trips can be overwhelmingly boring for children and they need something to keep them occupied. One fun thing to try is these adorable Bird Finger Puppets, a set consisting of acute Toucan, an elegant Flamingo, a majestic Eagle, and an unknown (undiscovered!) species!
Designed by Mr.Printable, an amazing and inspirational website full of creative DIY ideas for the whole family, you can find the template files here, free to download.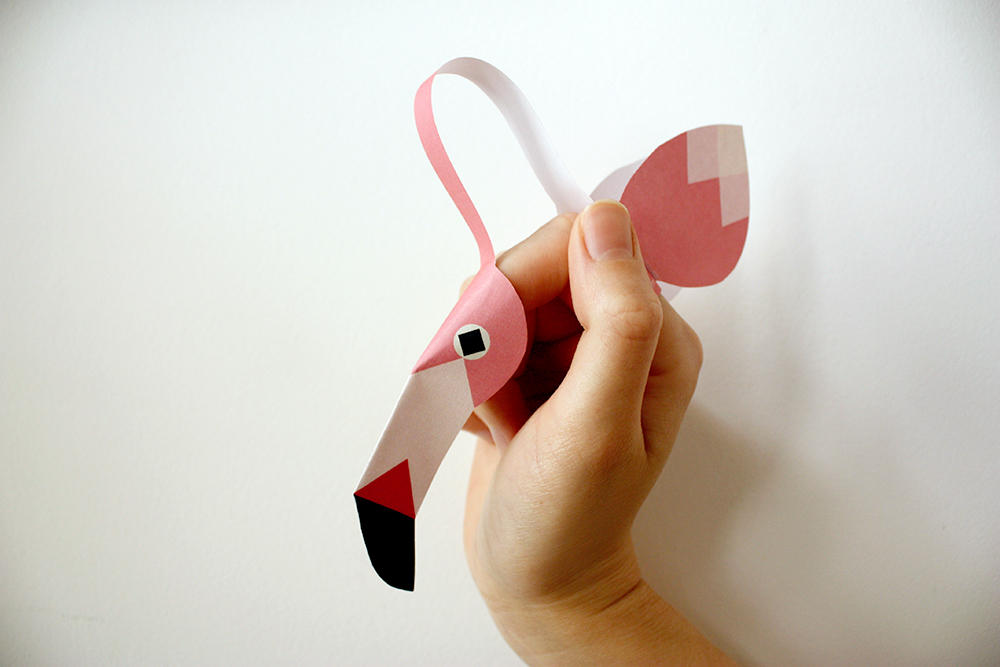 (1) Print and cut the templates. Two printed pages include templates for 4 different birds.
(2) Pinch and glue both sides of the beaks together.
(3) Roll up and glue the body part. Your whole index finger should fit inside snugly.
(4) Make a paper ring that fits around the upper part of your index finger loosely.
(5) Glue the ring inside the bird's head as in the photo. Test the position by inserting your finger into the body as below.
(6) Once glued you can insert your finger like this and it should move easily. Adjust if you made it too tight to move.
(7) Glue the wings to the back of the body and fold back the wings. They will flap when you move your hand up and down! For the flamingo, an option is to glue the wing shape back to back so they stay like folded wings if you like.