When you can see bunnys everywhere you know it's Easter time! The most famous rabbit portrait in art history is without any doubt Albrecht Dürer's Young Hare (Feldhase, 1502), the centerpiece of Albertina's collection. We visited the musem two weeks ago and were delighted to see the famous rabbit on show and find it printed on fine paper goods in the Albertina museum shop.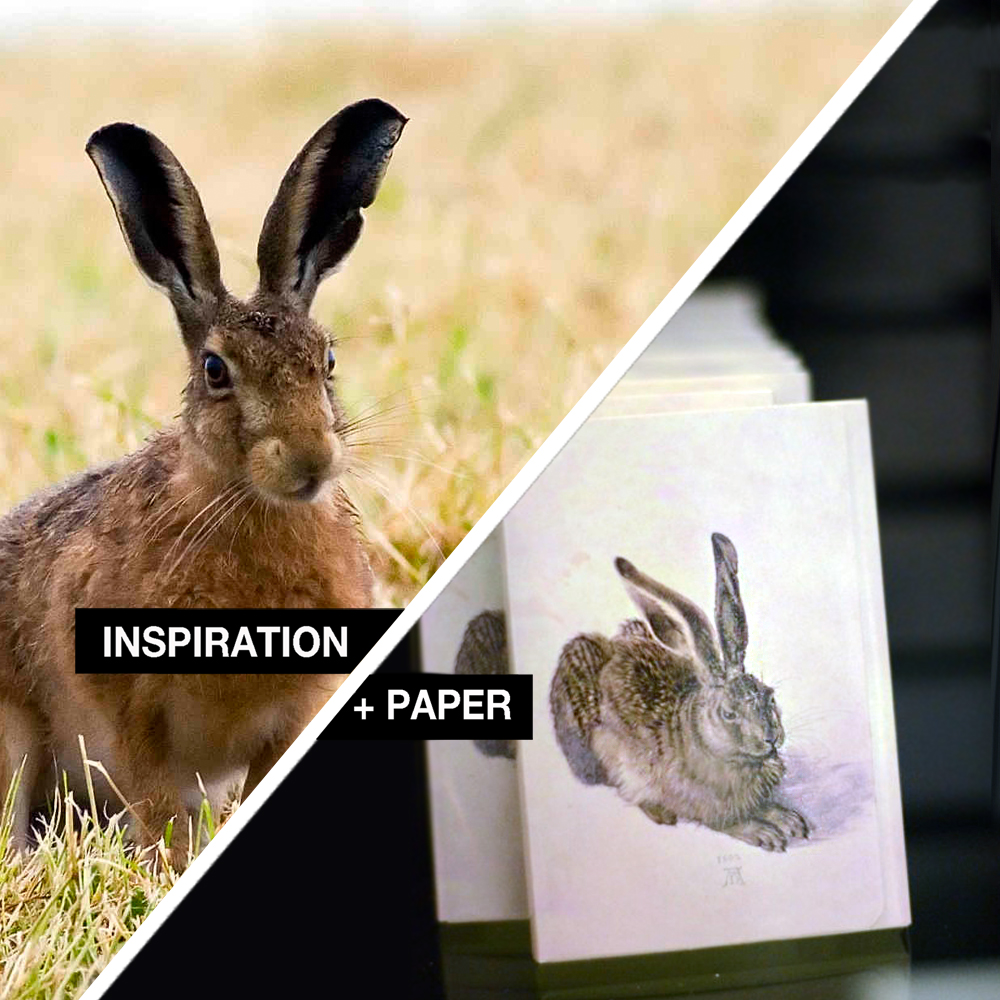 The German Albrecht Dürer (1471 – 6 April 1528), a painter, engraver, printmaker, mathematician, and theorist, was one of the greatest artists of his time. He was also the first to mark his artworks with his monogram signature, AD. His detailed, almost scientific depiction of the Young Hare is a 1502 water and bodycolour painting. Small details such as the light that hits the hare from the left or the reflection of a window in his eyes make the animal look lively.
In Austria every kid knows Dürer's hare as it is depicted on the standard Austrian drawing pad. At Albertina fans of all ages can buy fine paper goods with the famous rabbit – from catalogues to greeting cards and bookmarks. And for the occasion of Albertina's current exhibition Dürer, Michelangelo, Rubens – The 100 Masterworks of the Albertina, Dürer's rabbit adorns the steps leading to the museum, where it can be admired by passerbys and offers a great scenery for Easter wishes 🙂 More importantly, however, the exhibition shows Dürer's original Young Hare for the first time after a decade-long period of grace. A must-see!