It's the 20th of March, the official first day of spring! And we can definitely feel it here in Vienna, the birds are singing and the sun is shining. What better time to start planting your herbs and vegetables than right now. We've made this even easier for you by giving you free garden-labels to download. There's two options to choose from, all you have to do is follow these easy steps below and you are good to go! Happy Planting!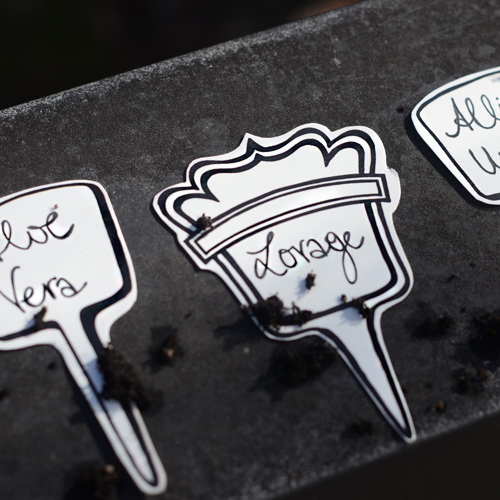 Spring is now officially upon us and one of the greatest things that comes along it, is planting your own herb garden. Make an early start so you can enjoy the delicious goodies all summer long! We at Design & Paper love gardening, and we all have our own little green-patch at home, from simple windowsill basil to small backyard carrot patches. What will you grow this summer?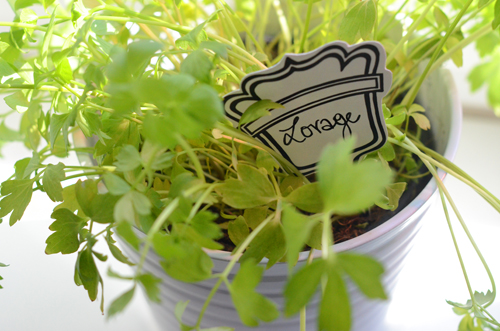 To keep your greens organized and easily recognizable good labeling always comes handy. The thing is, that too often these labels that come with the seed bags, are really not so pleasing to the eye. That's why we offer you an alternative: Why not print out the ones we specially designed for you, our dear Design & Paper readers! There are two different kinds, a smaller one for your herbs and a larger one, with a more old-school design for your veggies and other plants. Heres how to do it!
1. First of all, click on the link to download the design of your choosing.
garden-label-sheet (small)
garden-label-sheet (large)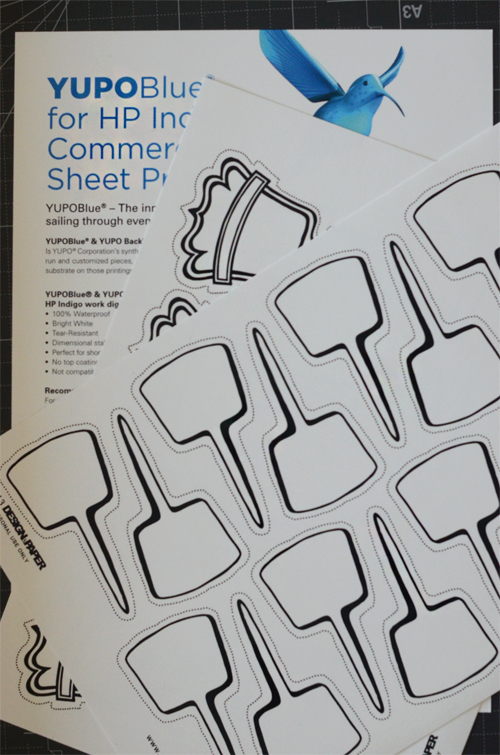 2.  For the labels we choose a synthetic paper called Yupo Blue, which we printed in a Digital Print Shop. This material is tear resistant and waterproof – perfect for outdoor usage! Yupo Blue is available at Europapier.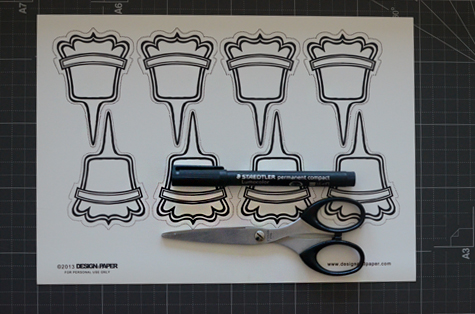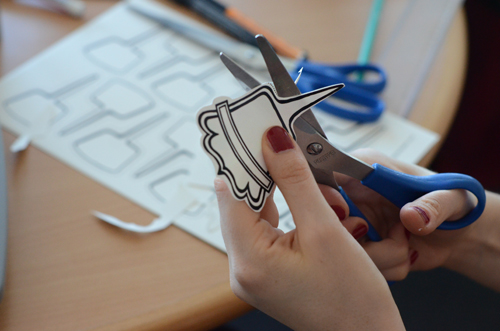 3. When you have the printed labels, cut them out by the dotted line and write the name of the herb or veggie with a waterproff pen on the lable. Stick the label to the right pot – simple as that!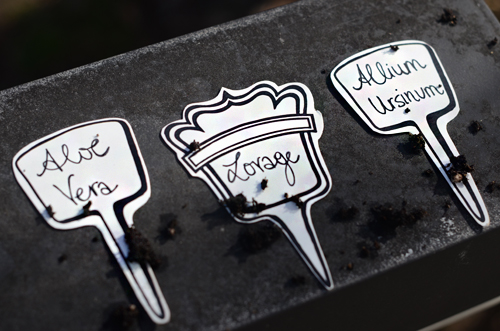 4. Wait a few months and enjoy the fruit of your labor!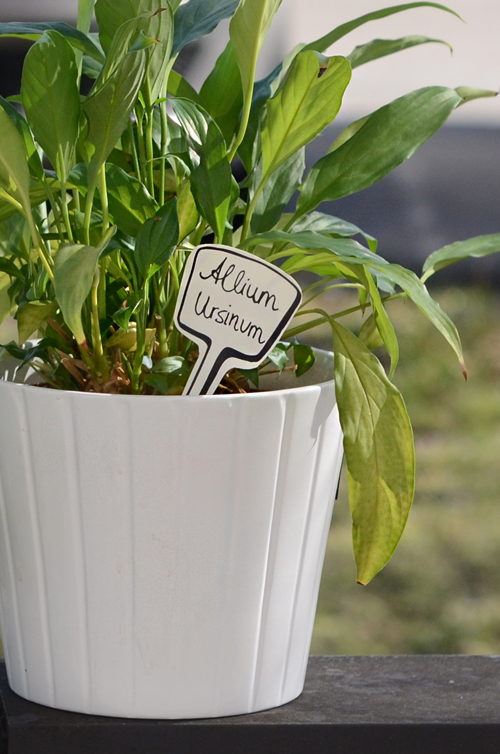 Second version for those who don't have a digital print possibility.
Take a trendy black (180 gsm) paper, cut out your favorite shape and write the name of the herb or plant with a white marker on the black paper. Glue the finished label to the pot with a double tape. And voilà the label looks like an old school mini chalkboard!
Below some inspirations from us 🙂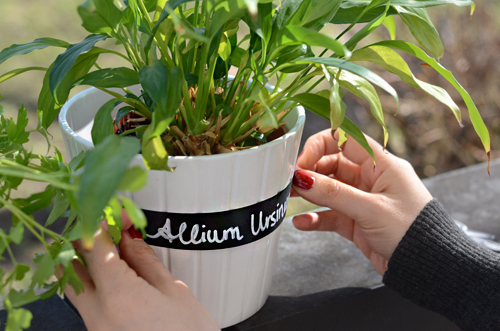 Happy Spring Everyone! Happy Gardening!