The fact that inspiration can come from anywhere, is proved by one of the biggest trends of the year, the lace. It was fully visible at this years Creativeworld, from pattern designs to rubber stamps. When combined with modern and minimalistic shapes and dramatic colors, it becomes very luxurious and decadent, reminiscent of its use in fashion.
Lace-making is an ancient craft, and the use of lace in fashion and home decor for the past decades has now inspired the paper world into using its intricate and delicate patterns to decorate letterheads and luxurious stationary sets. What makes this trend so interesting is how the delicate feel of lace is evident, even though it's only the pattern of the material that is transferred onto the paper.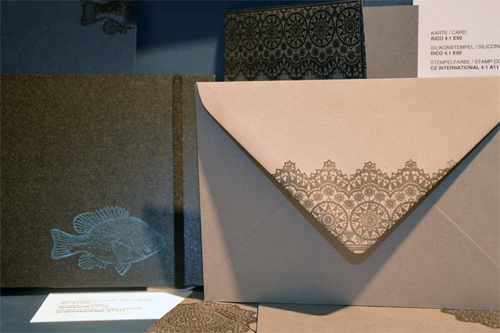 Printed lace pattern on stationery, showcased at Creativeworld 2014.
Lace has many faces – the styles, colors, and types vary from design to purpose, but what is common with them all is the feel of lightness and the decorative and ornamental look. The decades of use has imprinted the look into our heads, and even when seeing the pattern transformed into a totally different material such as paper, it corresponds to the same luxurious feel. It is very trendy to print or stamp lace-inspired patterns onto paper in contrast colors such as in the photos above. More intricate patterns can be achieved by laser cutting the paper as in the pictures below. Both methods create stunning results! We are sure to see much of this trend in the up-coming spring and summer wedding season, but more on that later.
Being a bit of a pattern enthusiasts myself and lace offering so many great D.I.Y. and pattern ideas, I might have to try this one out myself. So stay tuned for our upcoming D.I.Y. posts!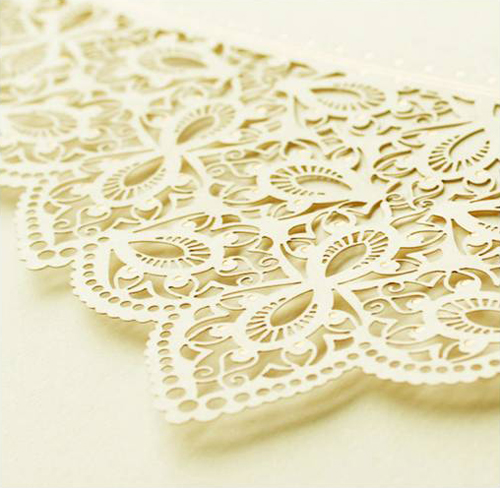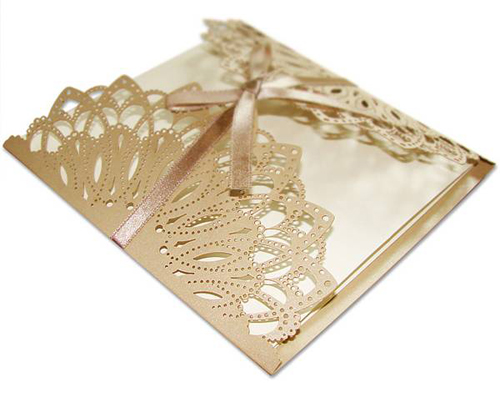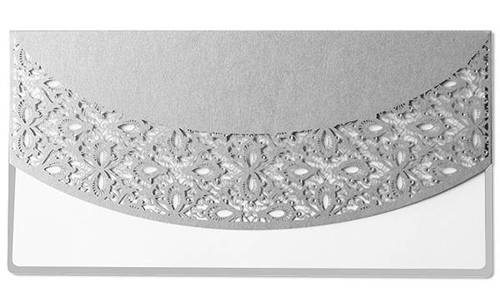 Impressive lace details created by laser cutting. Available at Kartoteka, the newly opened concept store for creative papers in Warsaw Poland.