Classic books pressed into glamorous jewels, does it get any better than that for book lover? UK designer Jeremy May makes jewelry by laminating and polishing pages from old books together to make striking pieces for his jewelry line titled Littlefly. From classic novels into literary jewels, we can't help but fall in love with this idea!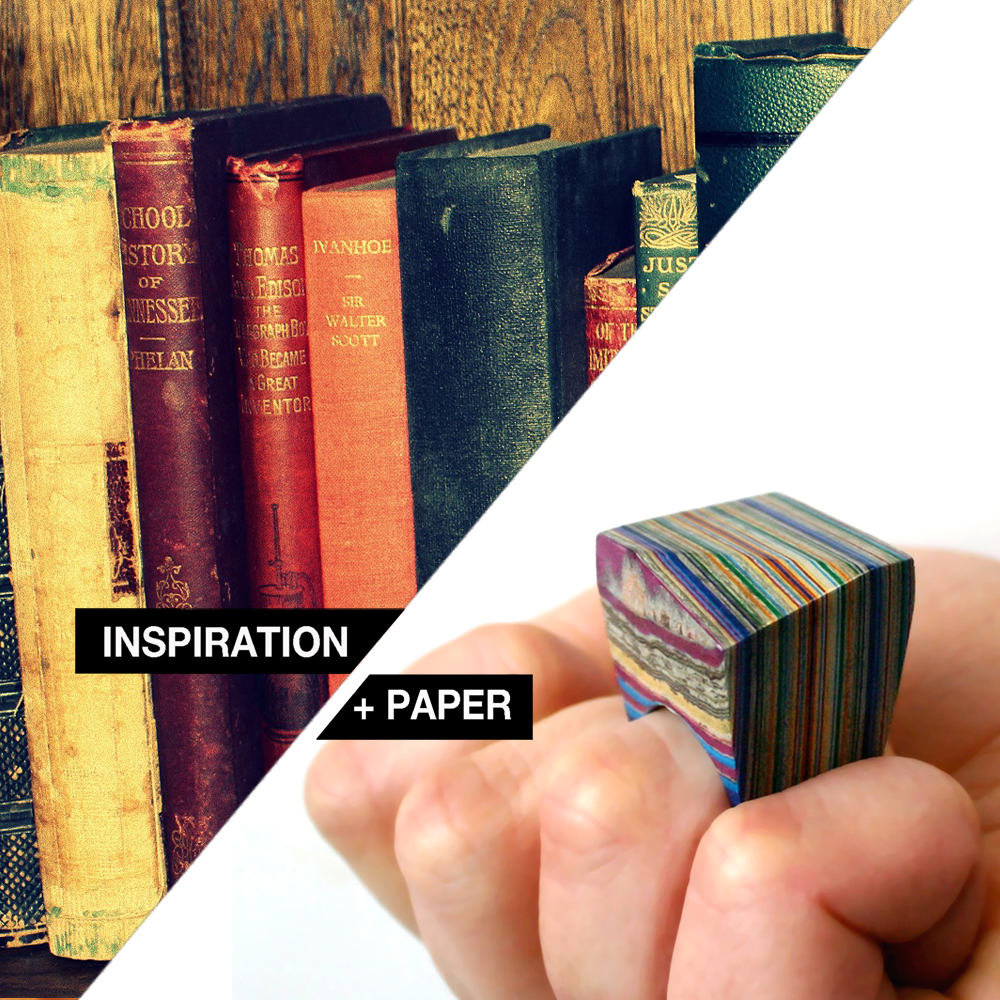 Whoever said bookworms and literature enthusiasts lack style and fashion, obviously has never seen Jeremy Mays handywork. The Littlefly pieces are not only striking in their design, but hold so much meaning inside them, they could almost be discribed as intelligent glamour. As May explains: "Paper is many things: a carrier of text, illustration, history and emotion", but it's the sensitive crafting process and presentation that makes his collection of literary jewels so special, as well as the incredible fact that the pieces are impossible to replicate, making them truly pieces of art (even the Museum of Arts and Design New York has one in their collections).
Littlefly jewelry is made by laminating hundreds of sheets of paper together, then carefully finishing to high gloss. The text and images pass all the way through the piece, only exposed at the surface – giving a glimpse into the book it's made off. The paper for each piece is carefully selected and removed from the book, and after made into jewelry, re-inserted in the excavated space into the same book. Making the original book a holder for the jewelry it was made into.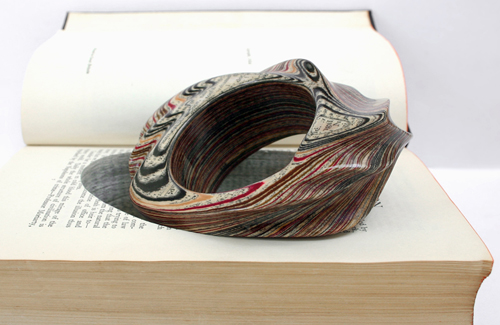 'The Mystery Book' – owned by Museum of Arts and Design, New York 
It is just amazing how fragile pages of a book can become sizable and wearable pieces, which any self-confident fashionista would happily be showing off. For more funky earings, rings and necklaces, head over to the Littlefly website.
P.S. As we all know the season of giving is drawing closer every day, think of what an amazing gift one of these pieces would make. We sure know what we'll be asking Santa!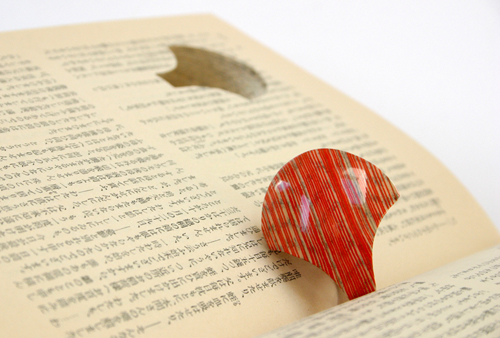 A ring made of Rashomon

A ring made of Oliver Twist & Great Expectations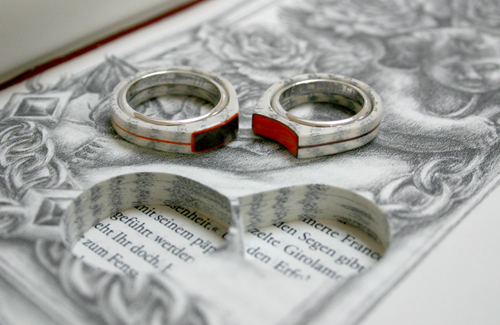 Engagement rings made of Wir sind das Salz von Florenz
Photo source: Littlefly