One of the best things about being a designer is that you get to create new things or more precisely, new versions of things that already exists. German design student Katharina Hölz took a classic, the chess set which has been pretty much the same since it's a creation in the 6th century, and made a new modern DIY version of it out of cardboard of all materials. A brave move from a young designer, a checkmate!

Currently a communication design student at the Hochschule Trier in Germany, Hölzs work shows a variety of mature features that are impressive for her young age – playful design which can be taken seriously, experimental and innovative with a love for details, which is seen in the elaborate structure.
As Hölz writes: "Each characteristic reveals the soul of the product. Every product, every brand tells its own story that wants to be narrated in the form."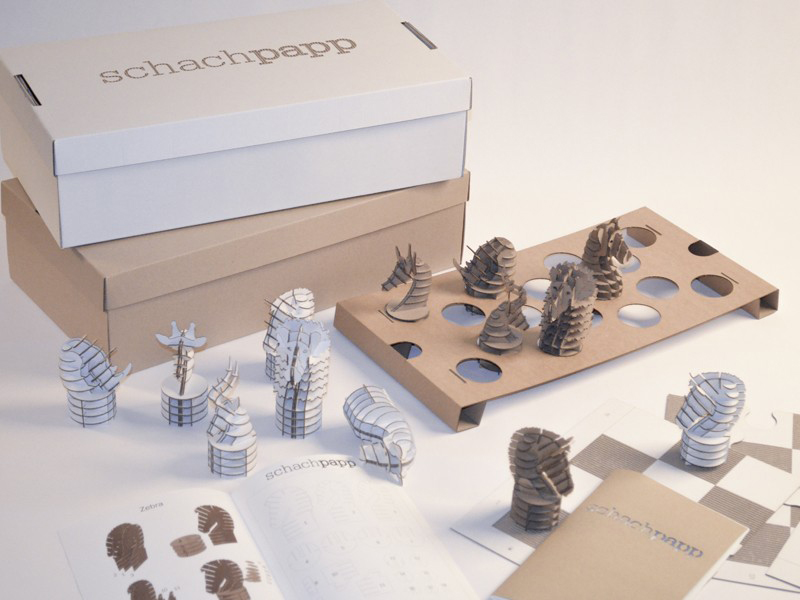 Schachpapp is a newly developed version of chess, which is suitable for children at the age of 6 and over. The ordinary chessmen are replaced by endangered animal species that embody the chessmen's idiosyncrasies, e.g. the king is replaced by a lion, the knight (literally from German: 'jumper') by a gazelle and the pawn by a rhinoceros. The chessmen and the chessboard consist of punched out pasteboard because of the positive effect of tinkering has on infants' cognitive development. Schachpapp includes 32 punched out corrugated cardboard which can be stuck together out of more than 600 separate parts. Furthermore, there are two cartons, each for every color. The 62x62cm large chessboard, as well as game instructions and an instruction for the sticking together of each of the pawns without using glue, are included, too. The building of the set might take some time, and needs to be done with an adult but including the children in the process will help them develop an understanding of something self-made.
I absolutely love everything DIY and even though I'm not the chess genius you might think 😉 , there was something incomprehensibly irresistible about the Schachpapp. Chess being one of the most known and played board games across the world with millions of fans, I sure hope the Schachpapp makes it's a way to production one day!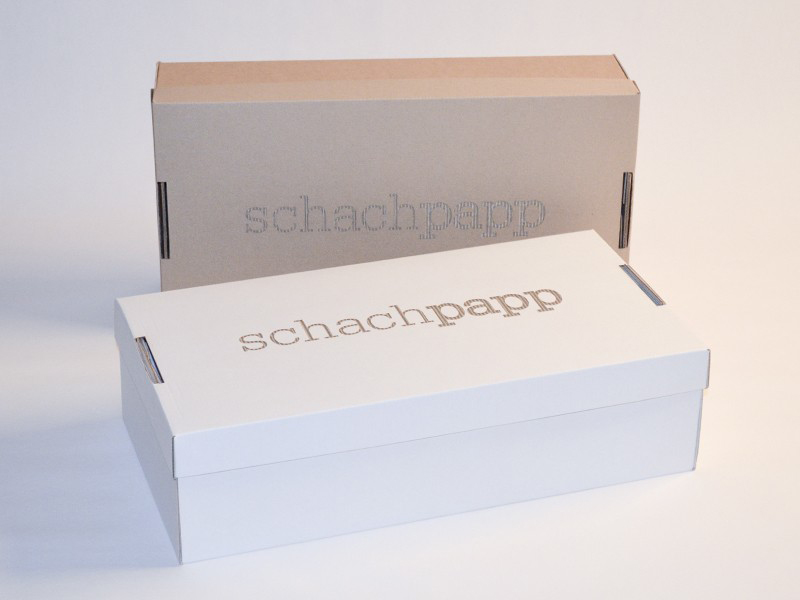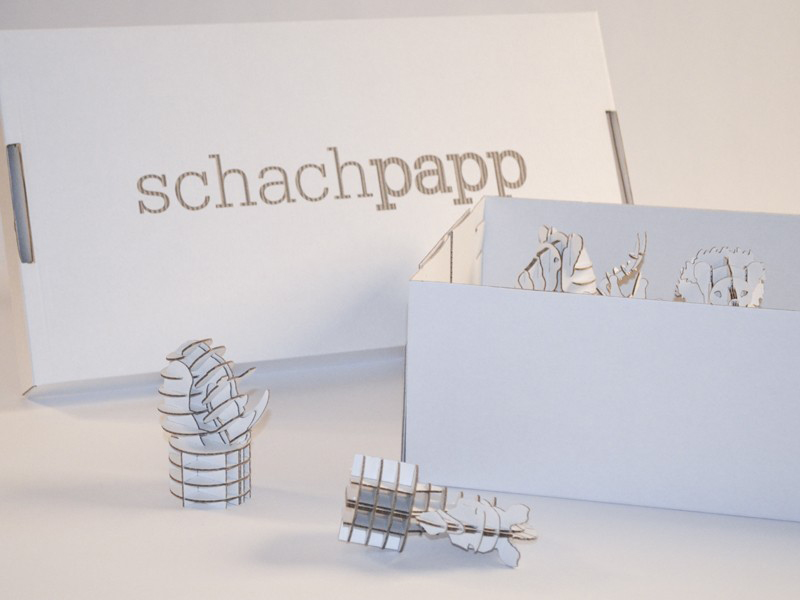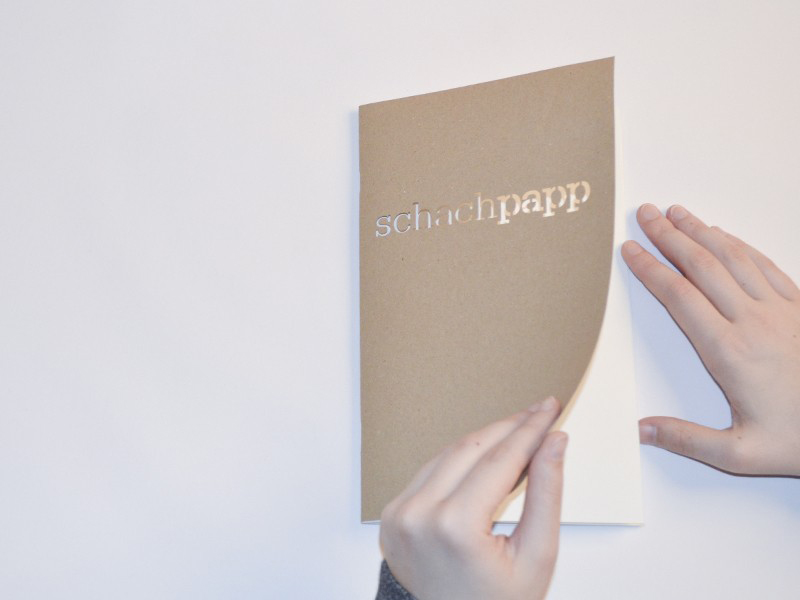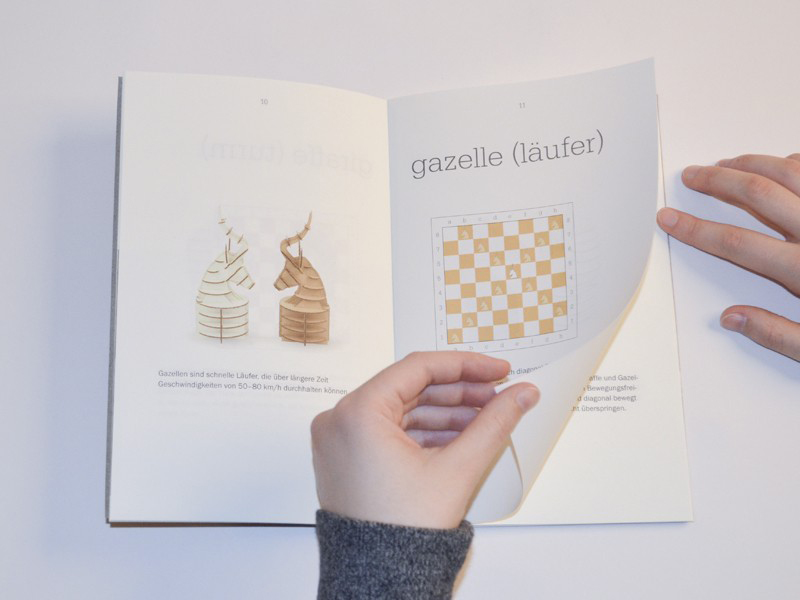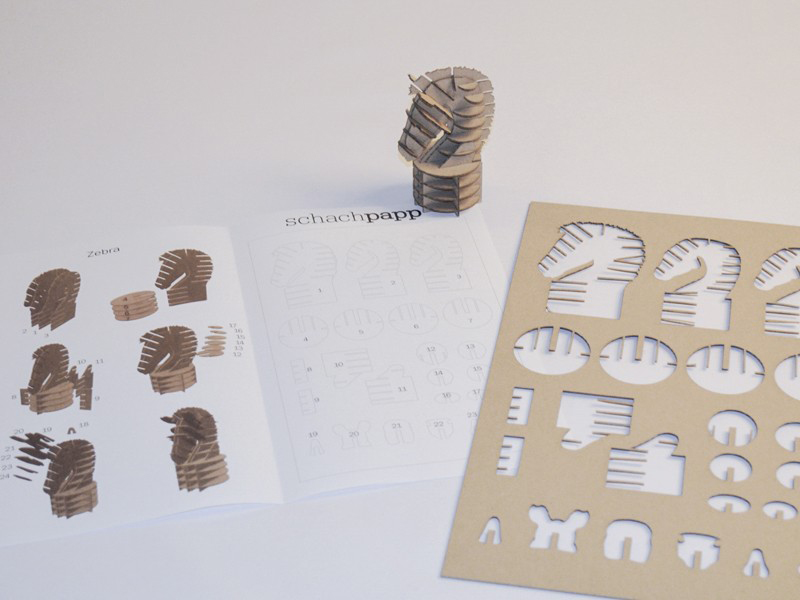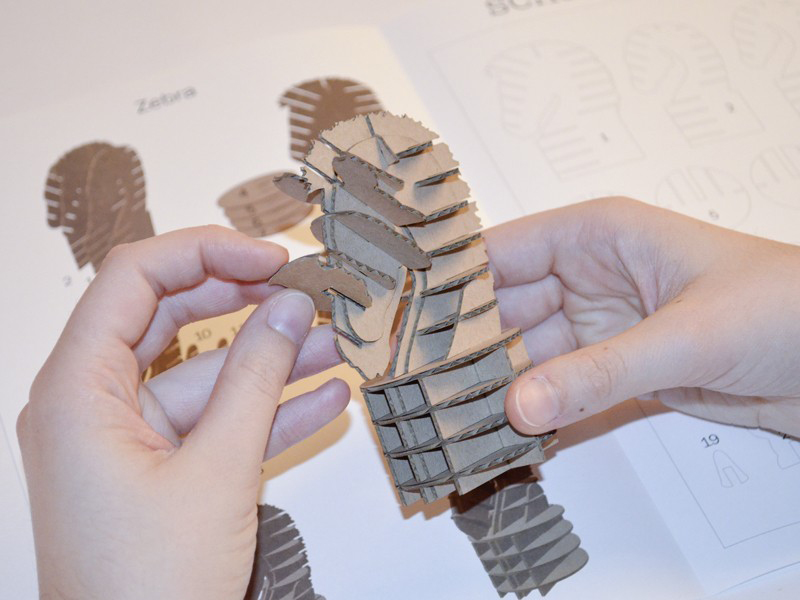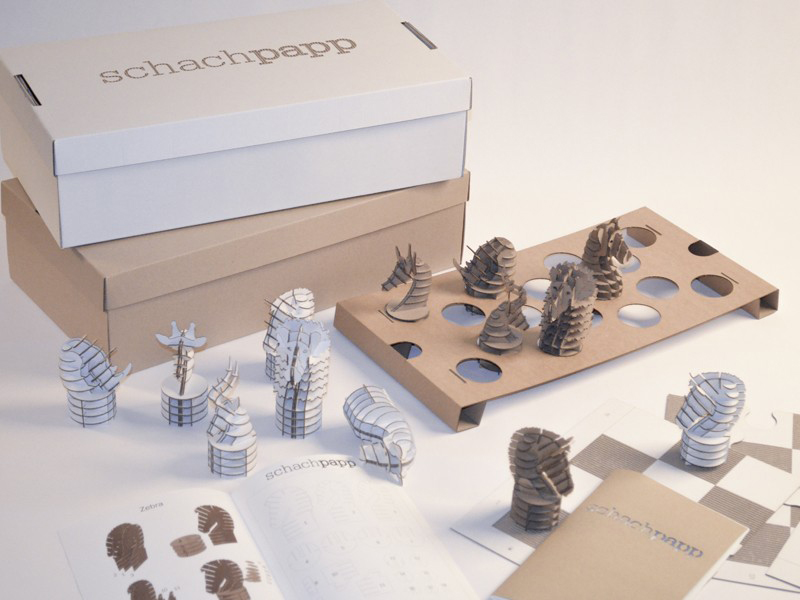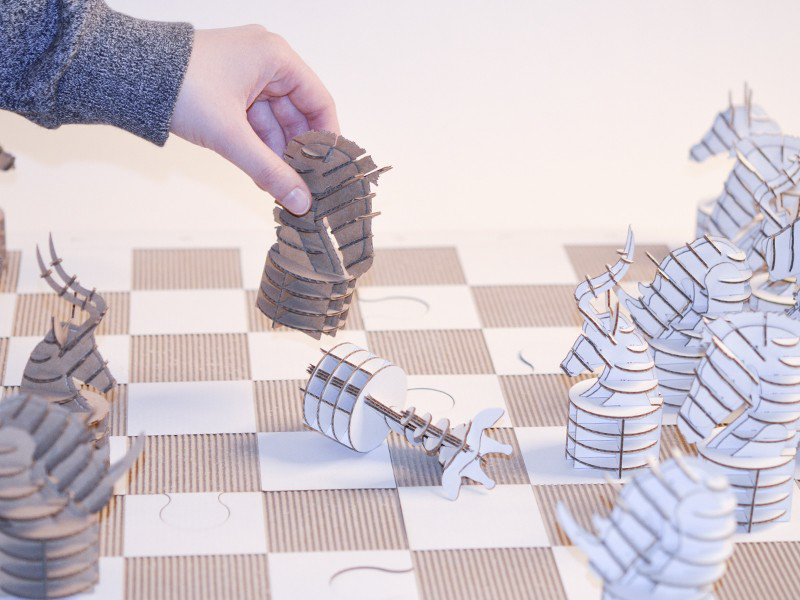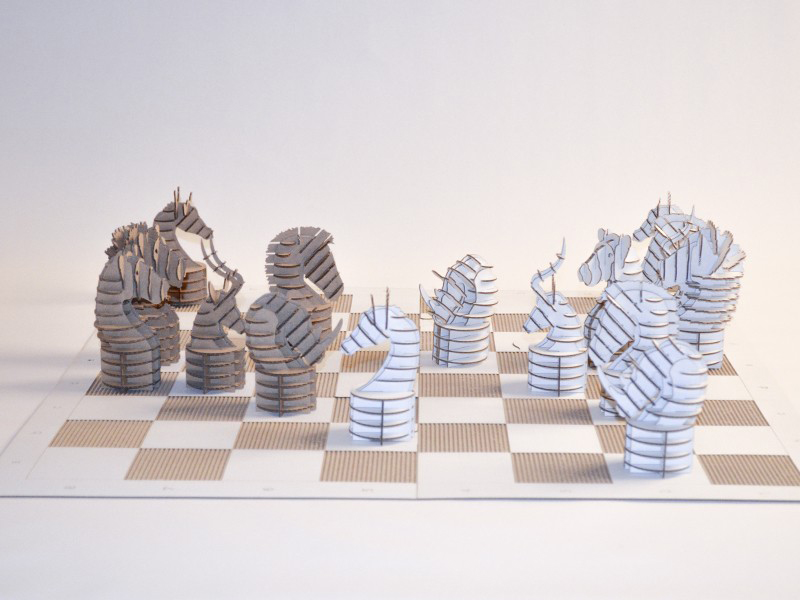 Photos © output: