We're full swing into the wedding season by now, as many choose to celebrate their special day during the summer months, among the blooming flowers and warming rays of sunshine. Planning a wedding is no easy task, and one of the major decisions come when choosing an overall style and the color palette for decorations, invitations, and so on. To help make the tough decision, you can find inspiration from anything; the venue, the dress or simply choosing the bride and grooms favorite color combination. But one way to tackle the task is to gather together your most cherished and beloved flowers, build a wedding bouquet of them, and use the colors found within it.
To have a cohesive style to a wedding, and to give the guest a little taste of the event to come, the wedding invitation or save-the-date cards are often matched with the overall color palette of the affair. But additional to the color, the texture, weight, and feel of the paper is important – as they say – the devil is in the details. 
Matching beautiful papers with wedding bouquets
Inspired by all the blooming flowers and beautiful papers,  I've put together a collection of exquisite, vibrant papers, and matched them with photographs of the most stunning and extravagant wedding bouquets of the season. Each of the six bouquets has its own unique style, ranging from an explosion of color to more delicate muted tones and a classic, elegant, all-white option. One for each taste and style. 
Color Explosion Bouquet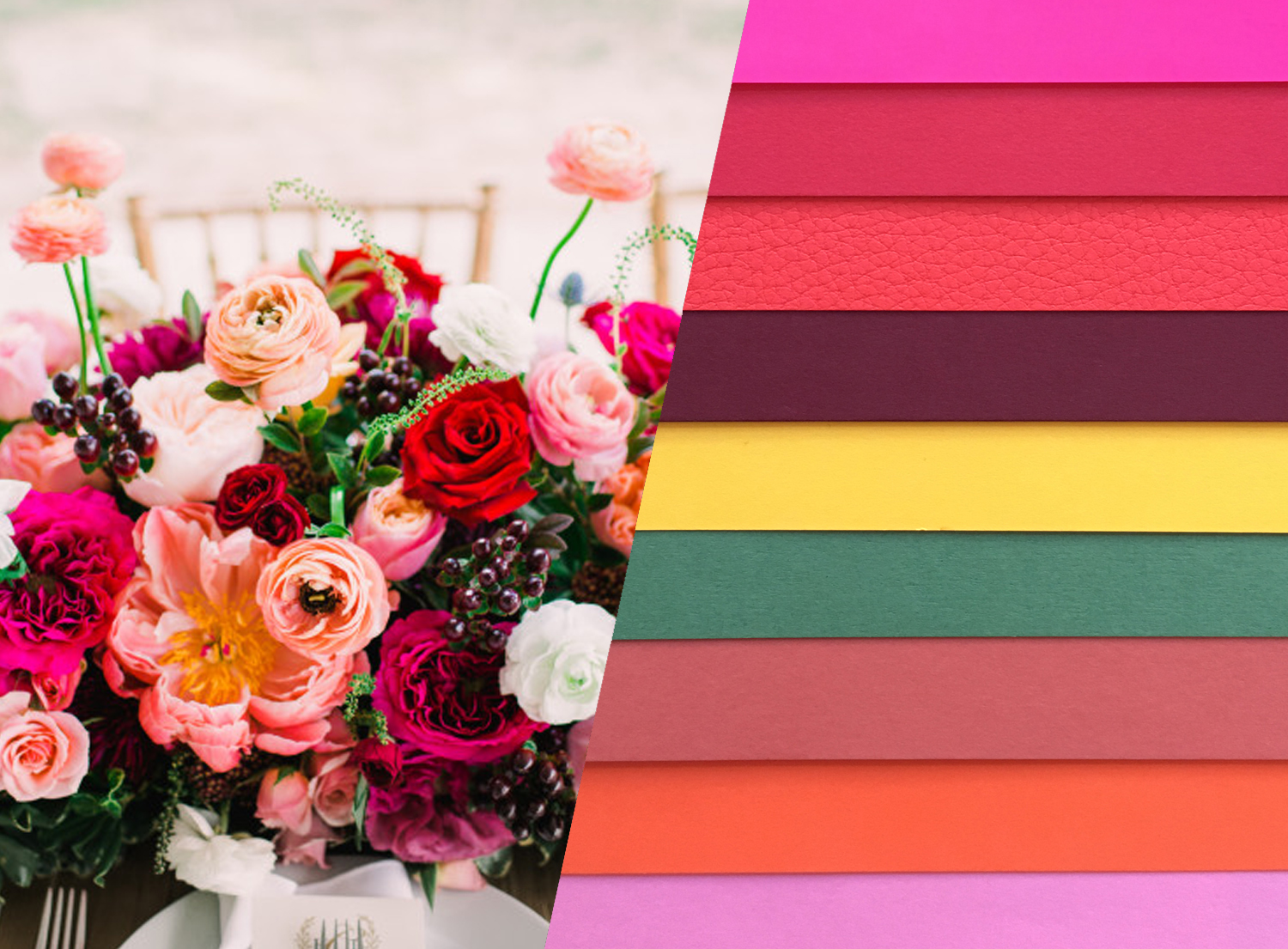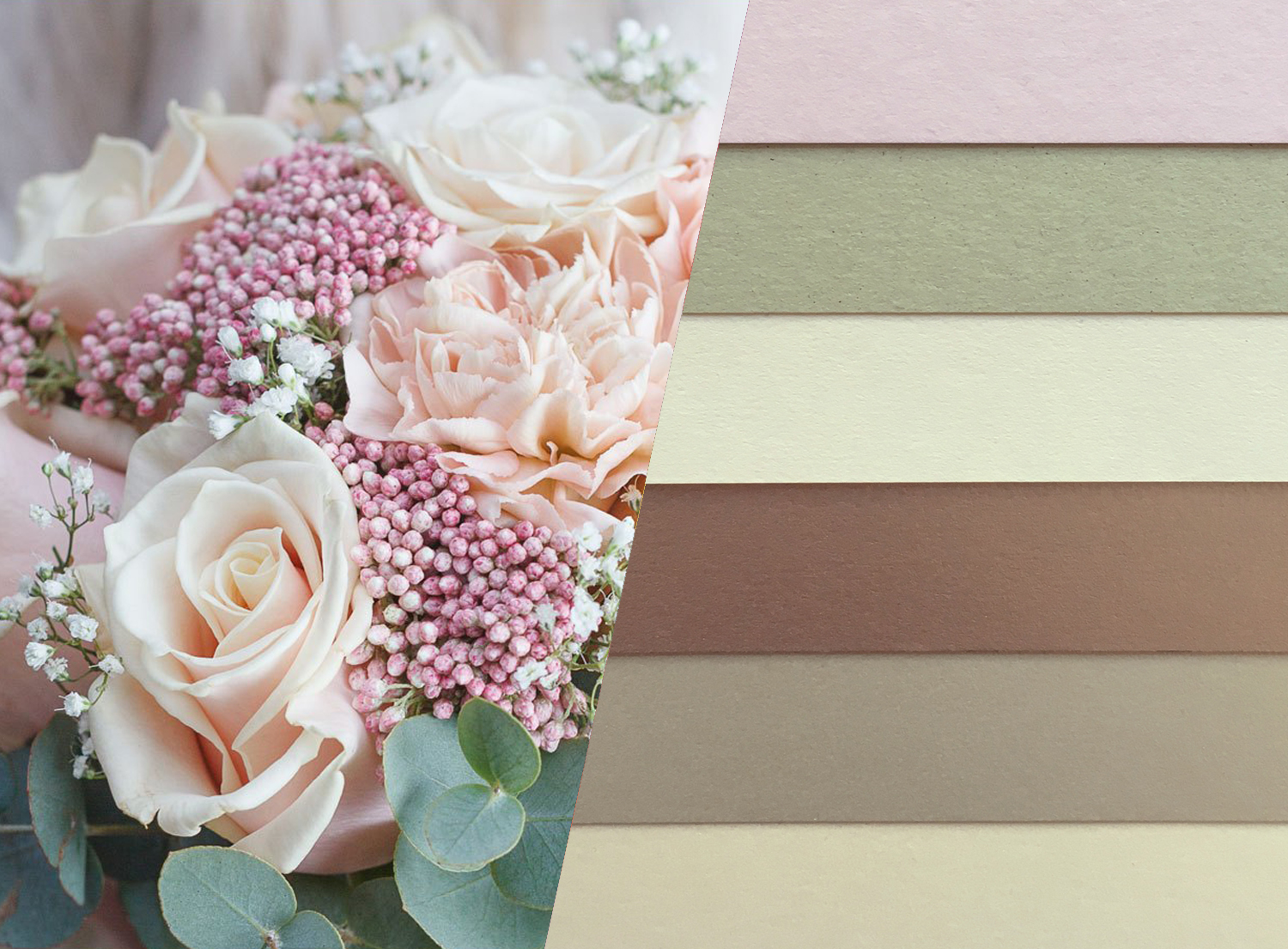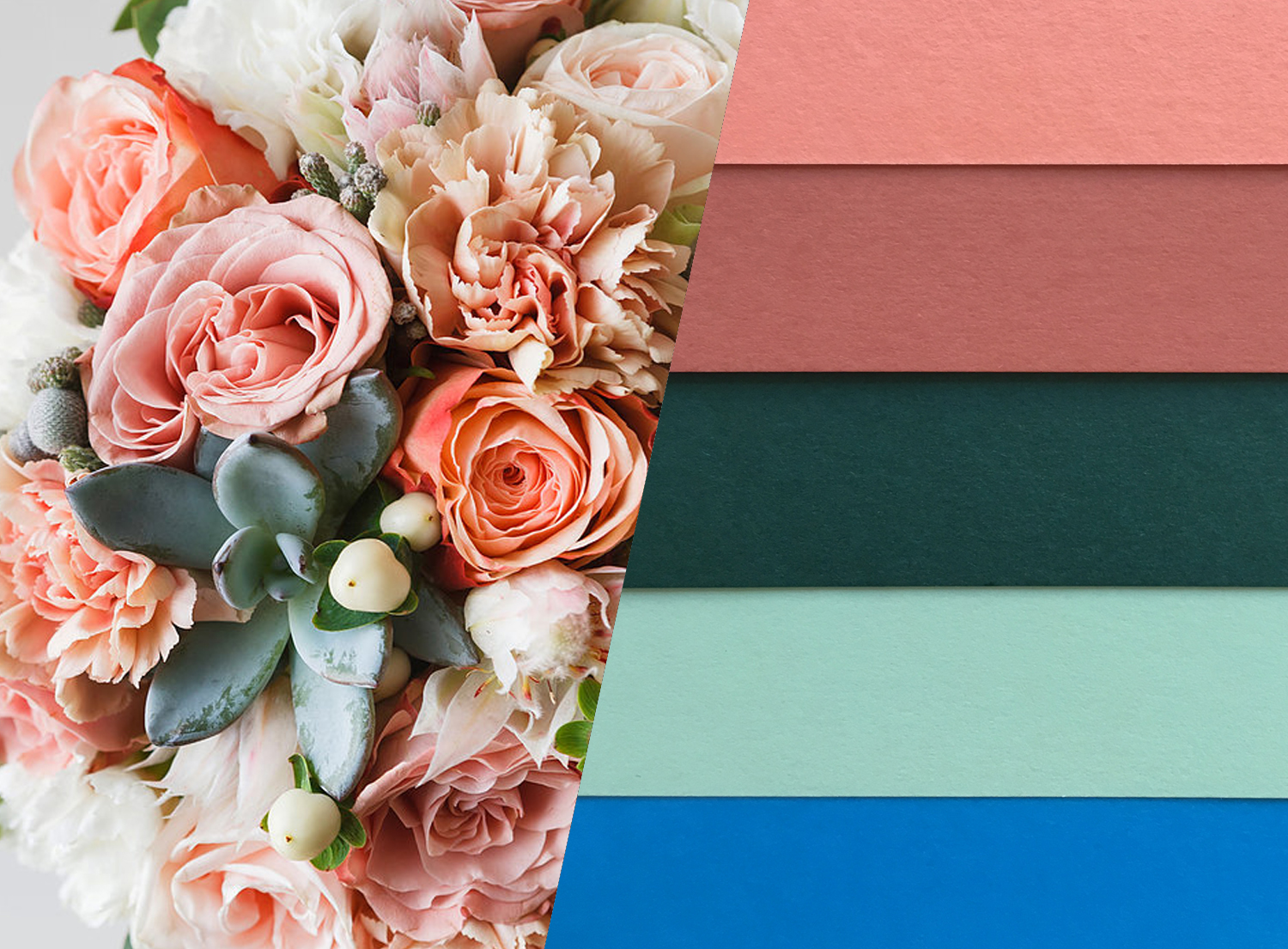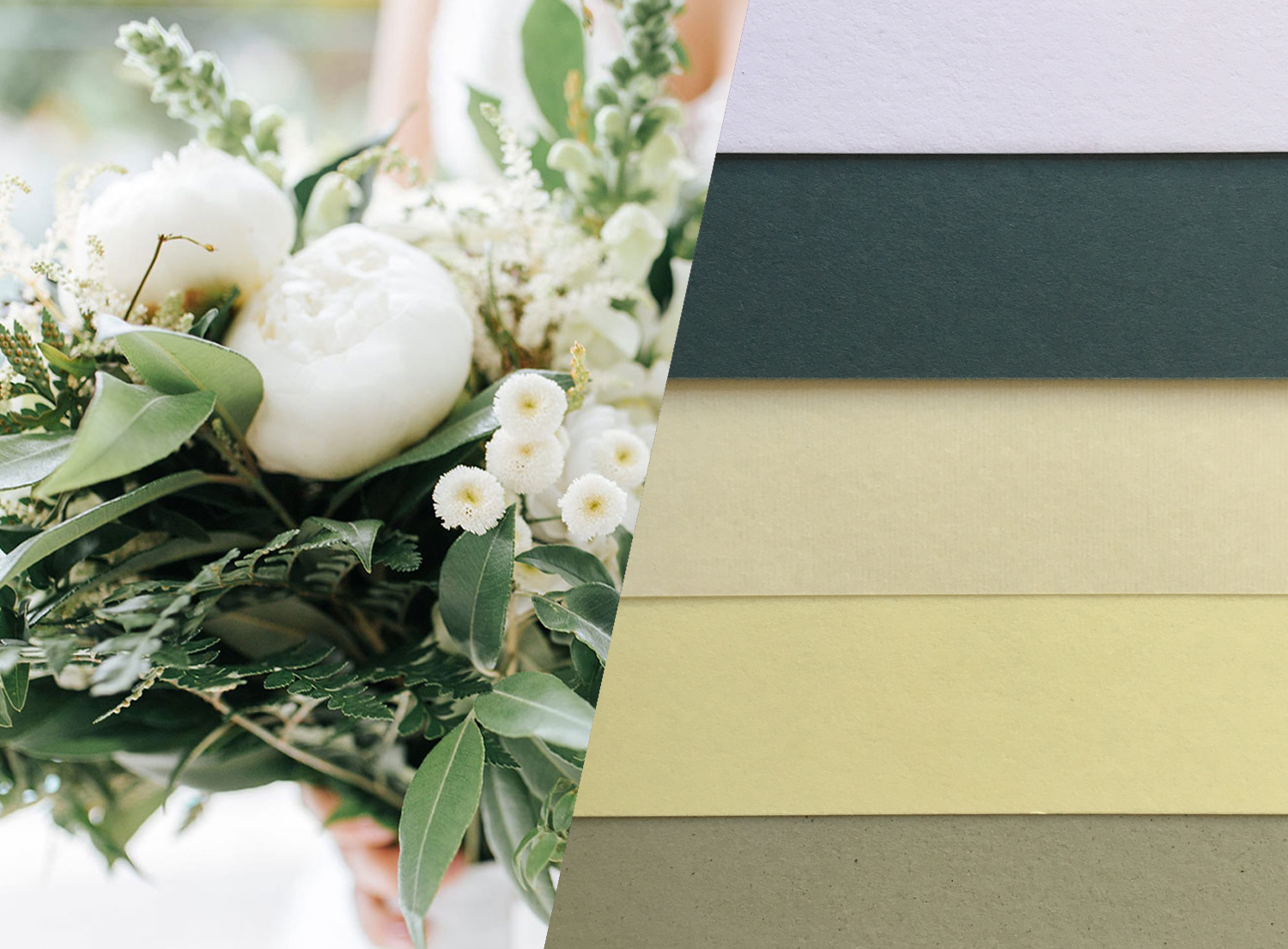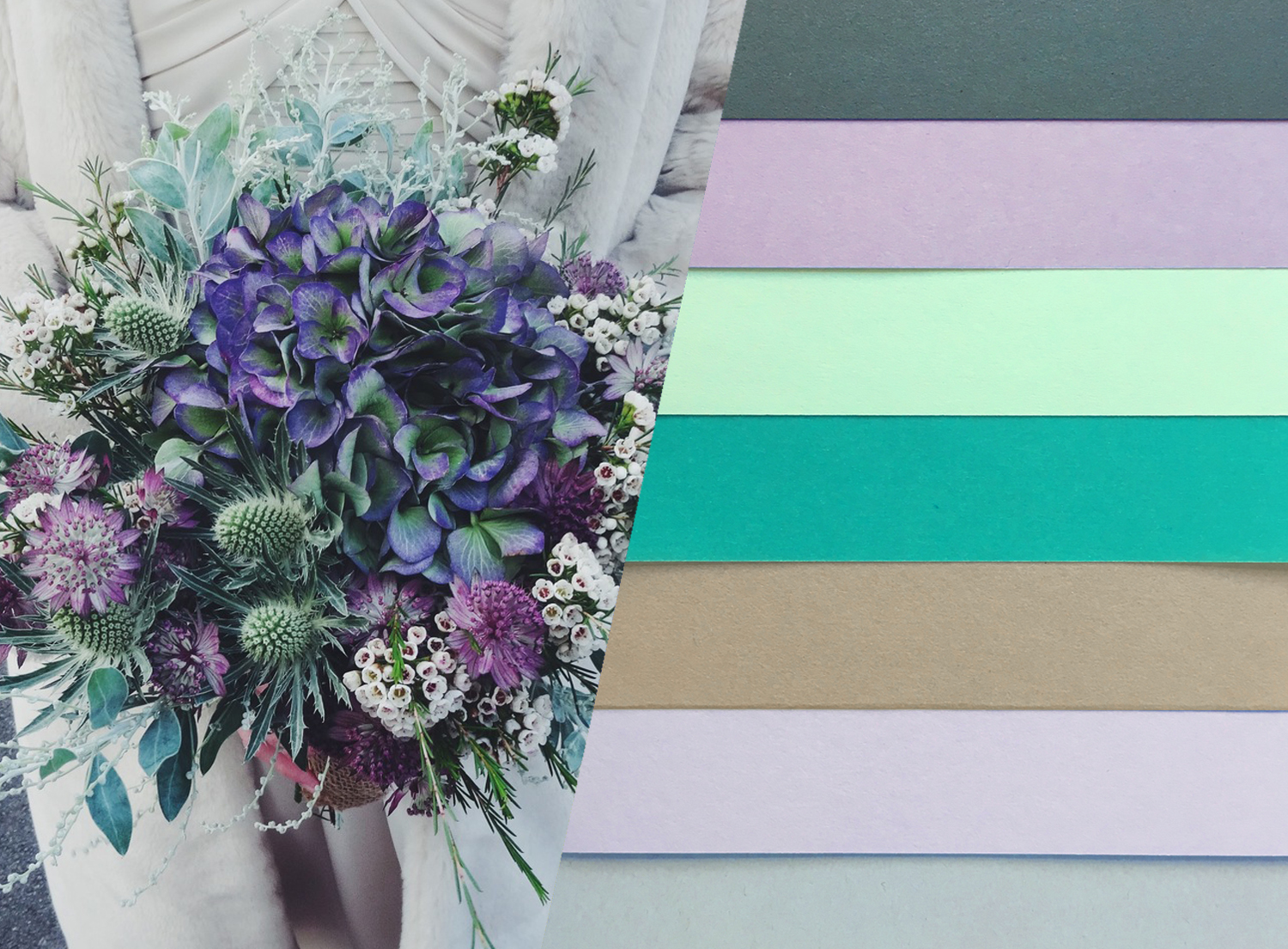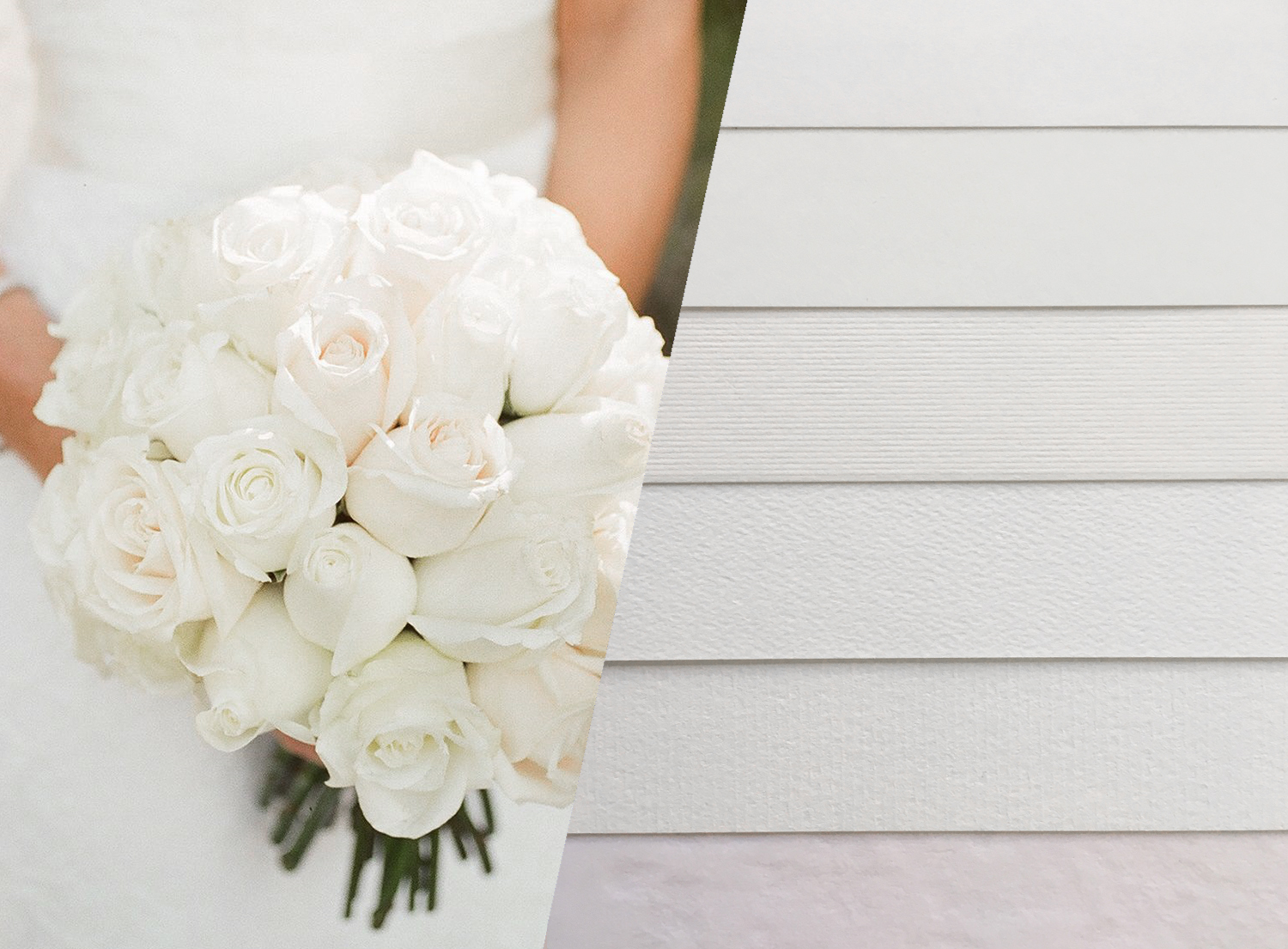 Images – right side © Design & Paper