The German tradition paper makers at Lahnpaper, which are known for their durable high-quality specialty papers and nonwovens have been researching a way to bring together two previously opposite characteristics: durability and recyclability. After years of looking into the flawless recipe, they proudly recommend lahnur® and we at Europapier, as their official partner, couldn't be happier.
We sat down with the paper specialists at Lahnpaper to find out more about the unique properties of this revolutionary new paper, as well as to shed some light into the journey they underwent in developing it, and plans for the future.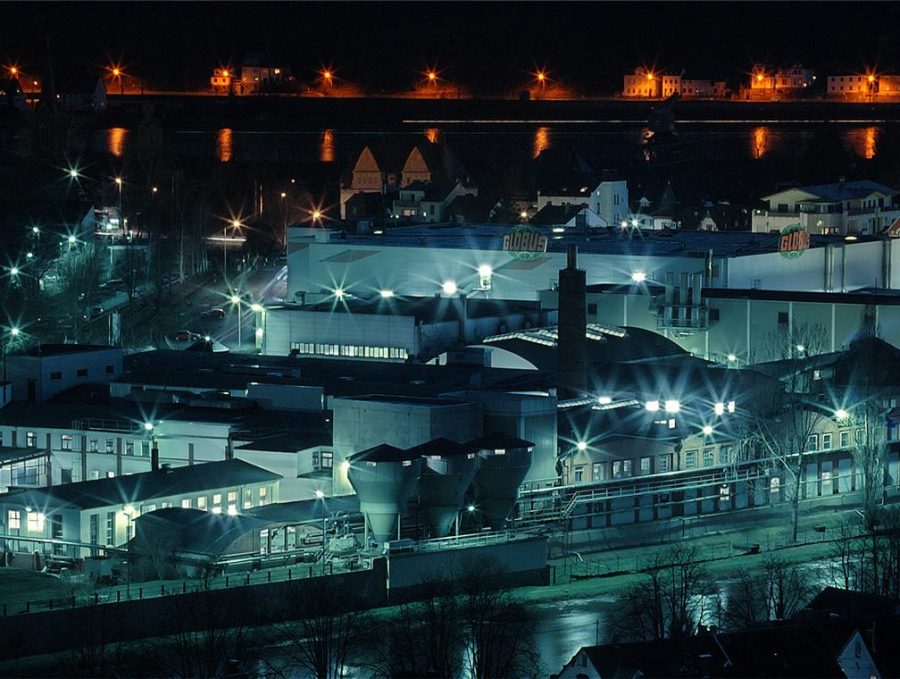 A small, independent paper mill with over 100 years of tradition in Germany, Lahnpaper is located in Lahnstein, near Koblenz, directly at the mouth of the Lahn into the Rhine. Situated in the middle of the Unesco World Heritage Middle Rhine Valley, Lahnpaper is very proud to combine tradition and innovation.
"Our synthetic specialty papers such as pretex® and neobond® are unique and have been used successfully in the printing industry for decades. They are still state of the art when it comes to durability, for example for nautical charts. However, when the life cycle of the end product is reached, these substrates cannot be recycled due to the synthetic fibers and binders. This is exactly where lahnur® comes in. After many years of development, we have now succeeded in developing a special paper that is both sustainable and weatherproof. lahnur can be disposed of in the blue garbage can just like normal paper. However, it not only impresses with its technical properties, but also with its volume and natural feel" Marc Hallhuber, CRM Manager Lahnpaper.
The new lahnur® has the potential to revolutionize the way we think about traditional synthetic products and could have a significant impact on improving sustainability in a range of industries. Features which up until now were impossible to reconcile within the same recipe – recyclable and durable – are brought together in an ideal solution! It's exactly for those applications where paper is not durable enough, and yet synthetic material is overstated.
Firstly, what is lahnur® made of? It contains 55-65% softwood pulp, 20-30% rayon fibers, topped with binders and inorganic fillers. 100% of its fibres are recyclable. The innovative aspect is that the rayon fibers deliver the reinforcement – all exclusively based on cellulose. That's right, no synthetic fibers. This magical twist gives lahnur® high tensile strength in comparison to pulp AND it's made of > 80% renewable raw materials. Plus, it's FSC® certified and certified for direct food contact.
DURABLE - RECYCLABLE - INIMITABLE. What are the benefits of using lahnur®?
lahnur® vs normal paper
✓ weatherproof
✓ tensile strength (+100% flexible than paper)
✓ perfect folding without crack
✓ unique haptic
lahnur® vs synthetic substrates
✓ environmentally friendly
✓ certified for recycling like paper
✓ biodegradable fibres like paper
✓ unique natural soft touch
✓ printing and finishing like paper (no special inks etc.)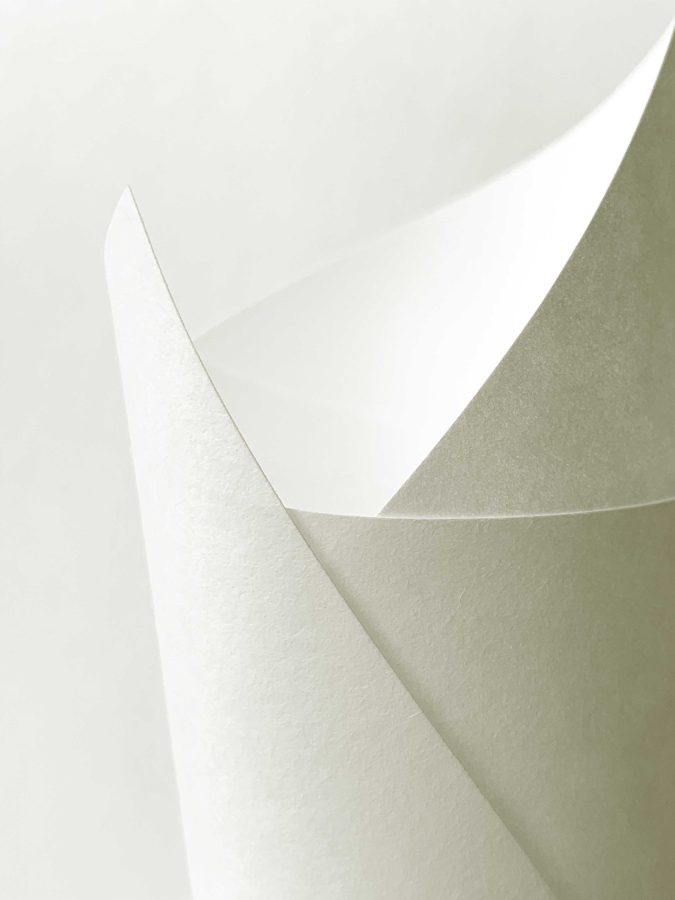 Where can we see this unique, new, substrate? It is a perfect, niche product for brands and brand-owners who are genuinely invested in sustainability and are looking for a green product, without compromising on qualities such as durability and weather resistance.
Fashion industry brands can welcome it in producing fashion tags, suit & shirt packaging, shopping bags to align with the needs of their eco-conscious consumers. Plant and garden industry players will see great value in plant labels or Christmas tree tags who can biodegrade in nature when they are blown by the wind. Sports equipment producers can choose to wrap their products in a material which is gentle to the environment and will not add on the plastic strain on oceans. Events organizers can opt for hiking maps, racing numbers or wrist bands which be strong enough for the big day, and yet be recycled with normal paper as soon as the competition is over. You can prepare your brand for the future and get in contact with Europapier Group, to find out how lahnur® can help.
lahnur is available in 110, 150 and 200 g/m2, in 70×100 Format and comes in a natural, white shade obtained with no added optical brighteners.
Next up, Mr. Jochen Schanzenbächer, head of R&D at Lahnpaper has kindly given us further insight into the story of lahnur® – from development stage, plans for the future and what part sustainability will play into it.
How many years has it taken to develop lahnur®? Where did the initial idea come from?
The first ideas to develop a sustainable product emerged about 10 to 15 years ago. We started with basic tests to investigate the use of sustainable renewable raw materials and fibers. Over a period of approximately 3 years, we actively developed the product together with exclusive partners. This included prototyping, weathering resistance and further application-specific tests.
Can you share with our readers parts of the development process of lahnur®, recipe, innovative concept behind?
Our production technology (inclined wire paper machine) is optimized for the use of high proportions of long fibres (non-cellulosic fibres). Continuously, we controlled the use of potential natural fibres or fibres from renewable resources to achieve the initial goal of more than 80% renewable resources. We developed a re-dispersible impregnation to guarantee the recyclability of lahnur®. This was new for Lahnpaper. Our existing products neobond®, pretex®, varitess® and cuturon focus on longevity and durability. 
What is, in your opinion, unique about lahnur® which competitive products miss?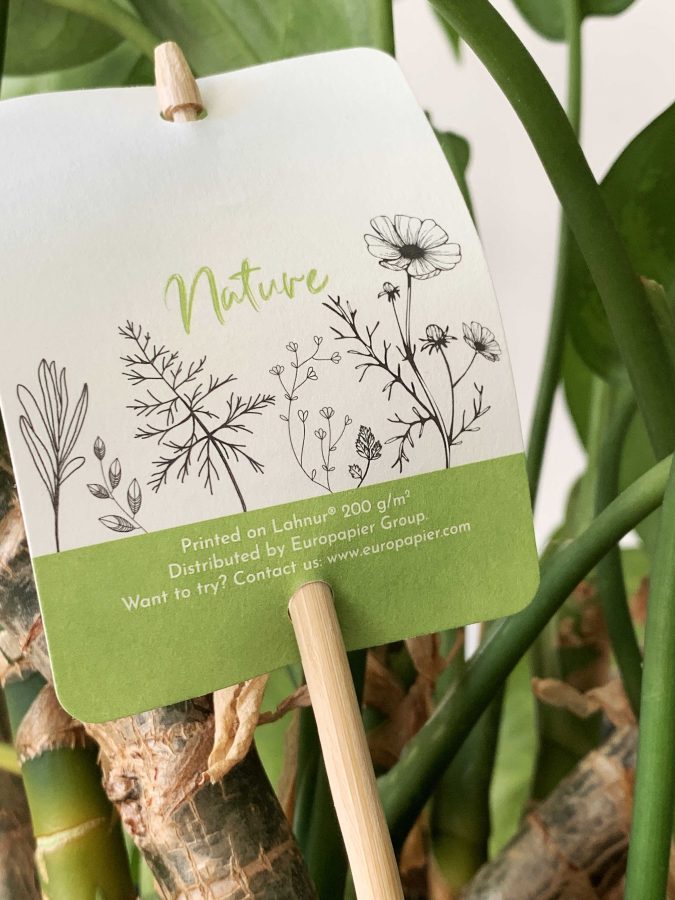 lahnur® is a single-layer product which combines haptic, tear resistance, durability and recyclability. Competitive products in different applications are mostly synthetic products (oil based) and/or laminated as well as coated. 
What sustainability challenges does Lahnpaper face? How are you addressing them?
Paper manufacturing is an energy-intense process. Lahnpaper is working on optimizing the production processes to minimize the consumption of water, raw materials and energy to achieve sustainability goals and for economic reasons. We use renewable resources and have own deep wells for fresh water supply.
How do you see the sustainability movement in 5-10 years?
Based on the Sustainable Development Goals defined by the United Nations, one significant trend will be to ensure responsible consumption and production processes. This means to conserve resources such as water, energy and raw materials and to extend the use of renewable resources. Further important aspects for example will be sustainable forestry, waste reduction and developing reusable or recyclable products.
Are there any plans to extend the lahnur® range in the near future?
Currently our lahnur® product range contains 110, 150 and 200 gsm. Technically, we are able to produce 45 to 200 gsm. A further aspect for the future will be to develop a coated lahnur® product.
For more information, samples and consultation about the unique properties of lahnur®, please get in touch with our paper specialists from Europapier Group. We couldn't be more excited to see what future projects will be developed with this new, exciting material!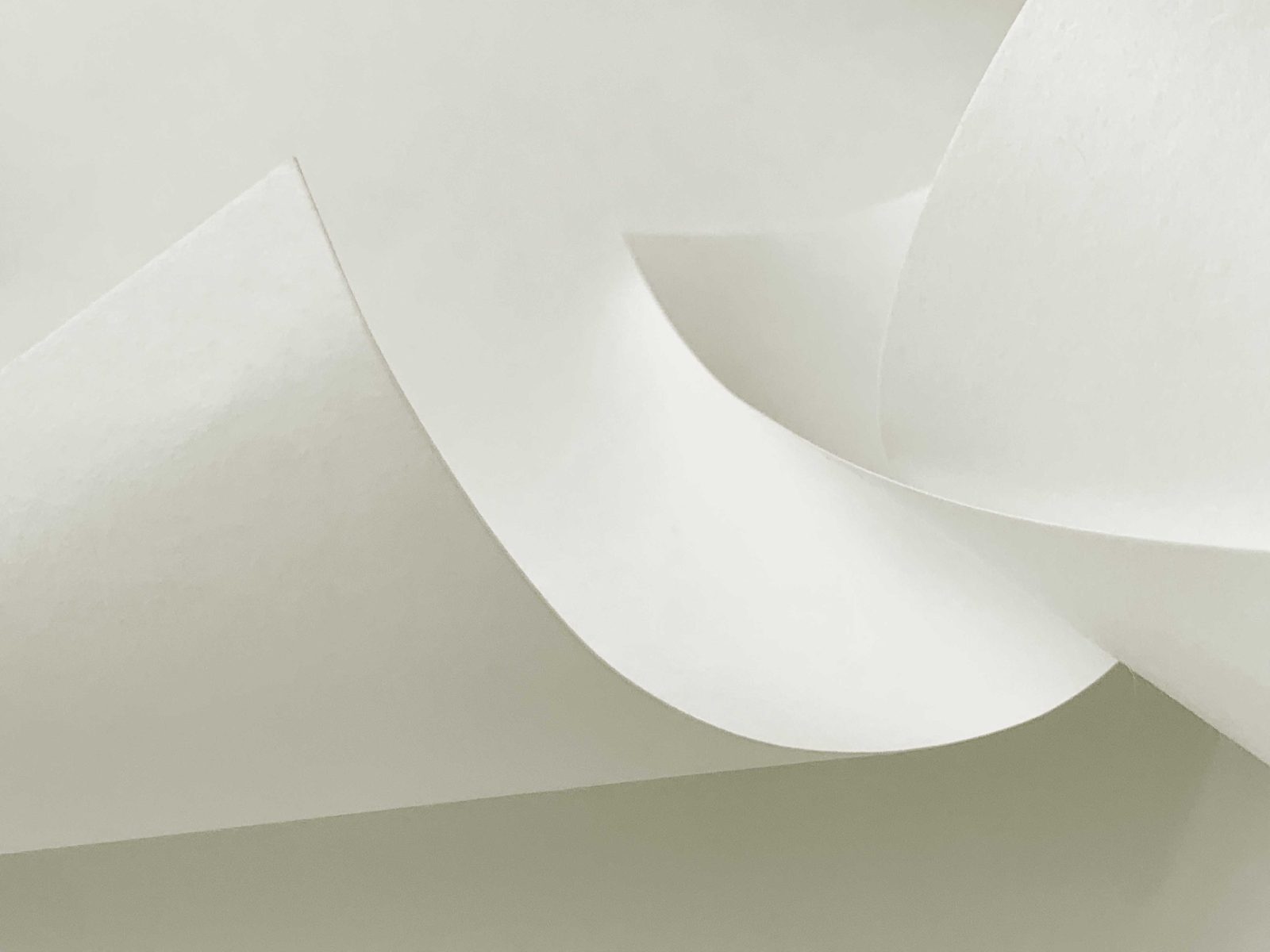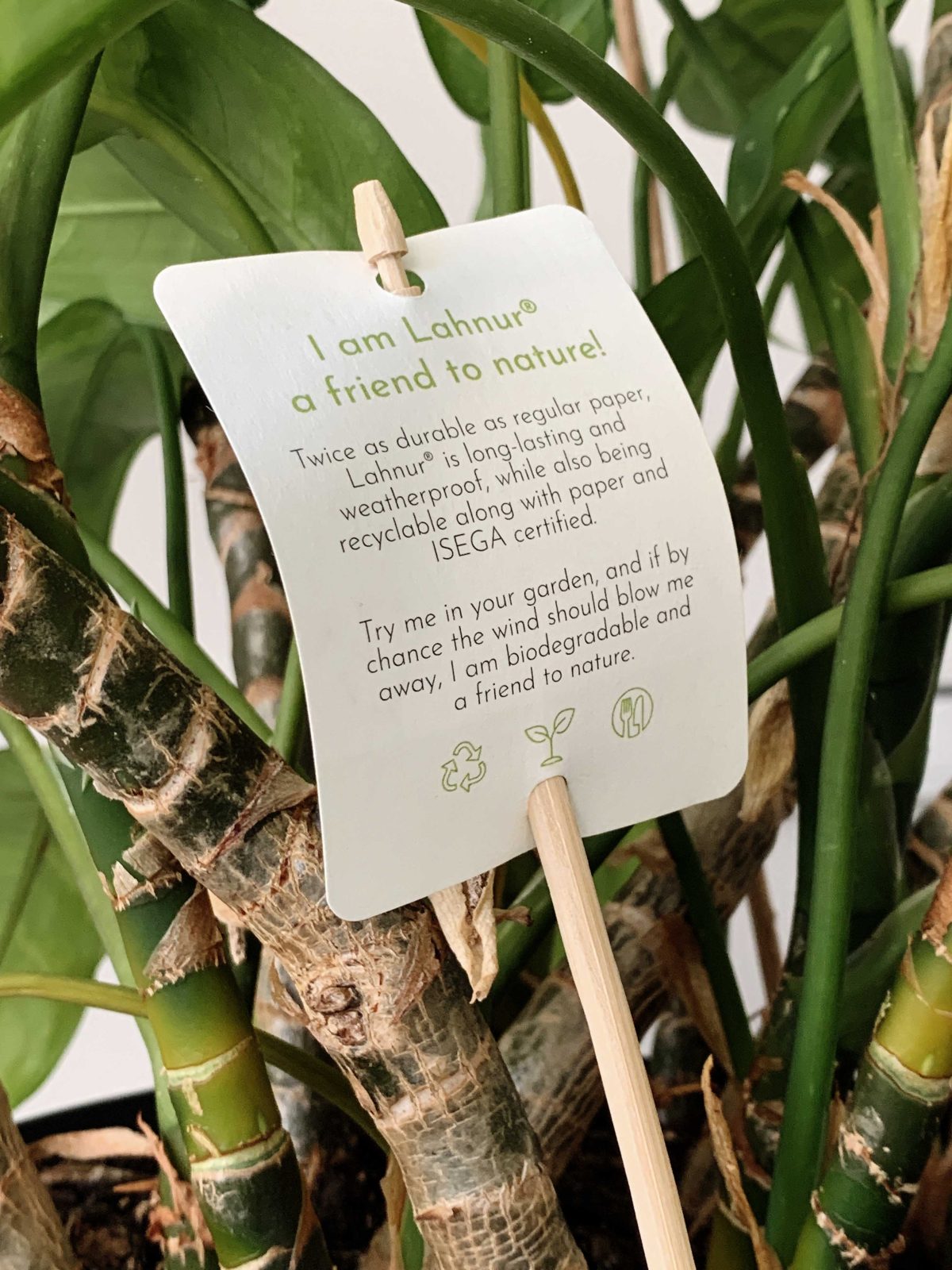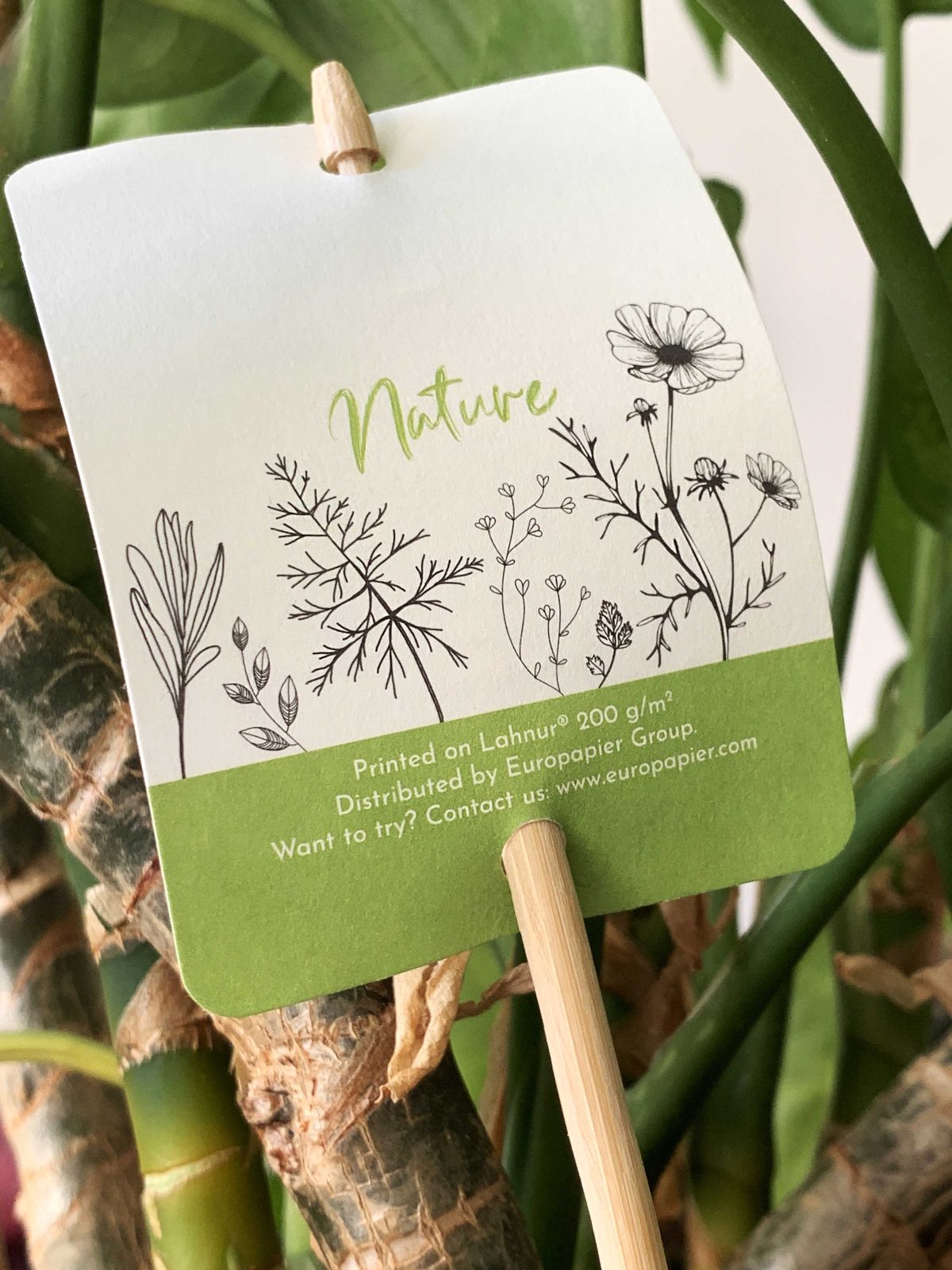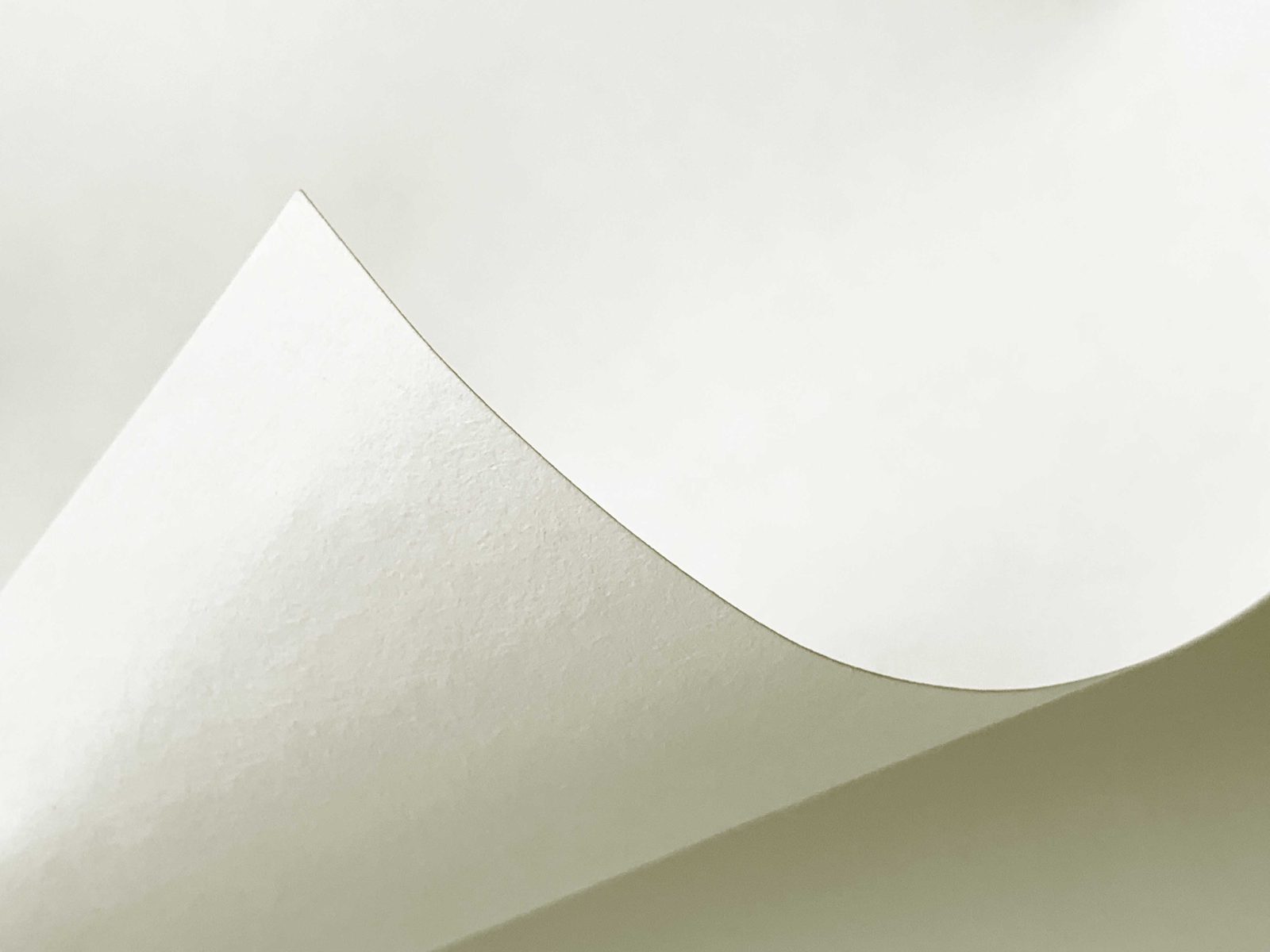 Images © DESIGN&PAPER; video © Lahnpaper