"Making an informed paper selection is key to making a print that stands out and creates impact", writes Mohawk, the North American fine paper manufacturer. This realization made Mohawk refine and reorganize its paper portfolio into five distinct collections that help make choosing paper by its properties and attributes easier. With all the original paper grades still available, the decision to revamp their collection was based on simply making the search and decision for the right quality for each project more straightforward – and connecting the consumer, printer, designer, or manufacturer to eliminate the guesswork. "Paper With a Plan is a straightforward way to think about paper.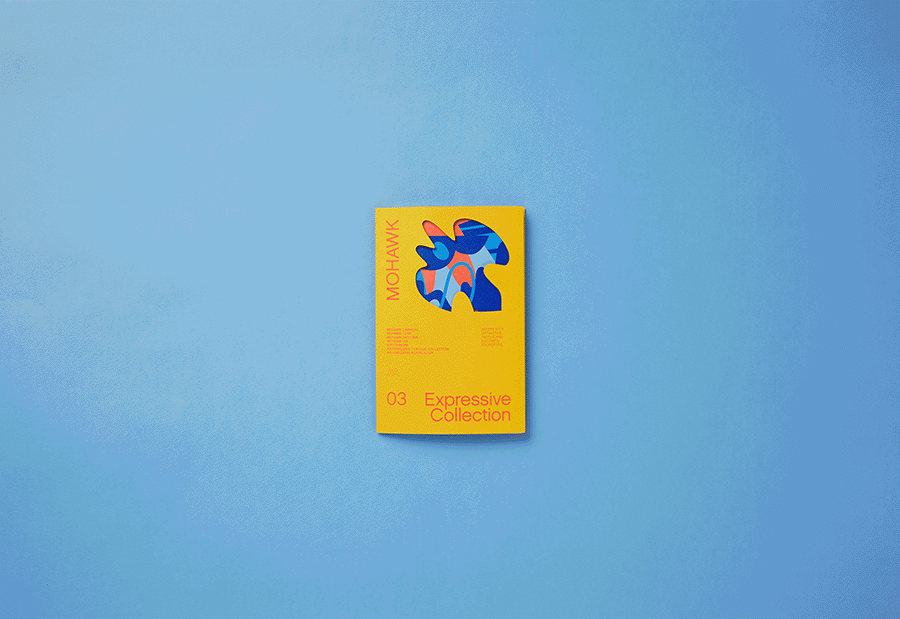 The Paper With a Plan kits showcase the collections in a beautiful way. The kits which include all five unbound booklets of each collection were designed by a San Francisco-based Hybrid Design Agency (team: Dora Drimalas, Caleb Kozlowski, and Olivia Ward), who worked with the Mohawk team to strategize, organize, and design the visual system that would bring the paper-specifying experience back to the user – no matter your experience level. 
The kits were produced by Tocci Made and skillfully printed by Kirkwood Printing Company, DATAGRAPHIC, and Flash Reproductions. Each booklet contains printed demonstrations and samples including printed color and texture chips that are approximate representations of all the papers that can be found from the full product offering in that Collection.
The Beautiful Collection includes papers that enhance print fidelity for precise and impactful imagery
"An image is only as good as the paper it's printed on." When it comes to prioritizing breathtaking visuals, Mohawk's Beautiful Collection provides an ideal option. This collection of top-notch, excellently structured papers excels in enhancing the quality of photographs, illustrations, and solid ink coverage. Trusted for generations by both designers and printers, these meticulously crafted papers are renowned for their legendary quality, luxurious texture, and enduring appeal.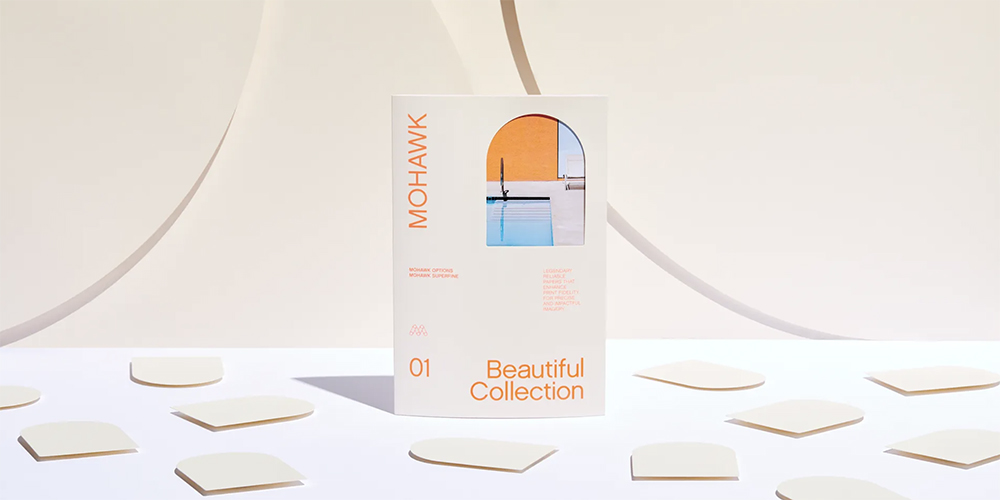 The Sustainable Collection includes papers with recycled or alternative fibers and a compelling sustainable story
In today's brand storytelling landscape, emphasizing sustainability has taken on unprecedented significance. As sustainability narratives have evolved in complexity, the raw materials supporting these stories have also advanced. Mohawk's Sustainable Collection offers a compelling chance to bolster the depth of sustainability storytelling. Whether it's utilizing resources like hemp stalks, straw waste, recycled cotton fiber, or incorporating the highest levels of post-consumer waste fiber and certifications, the origin and commitment to sustainability shine through in every sheet of these papers.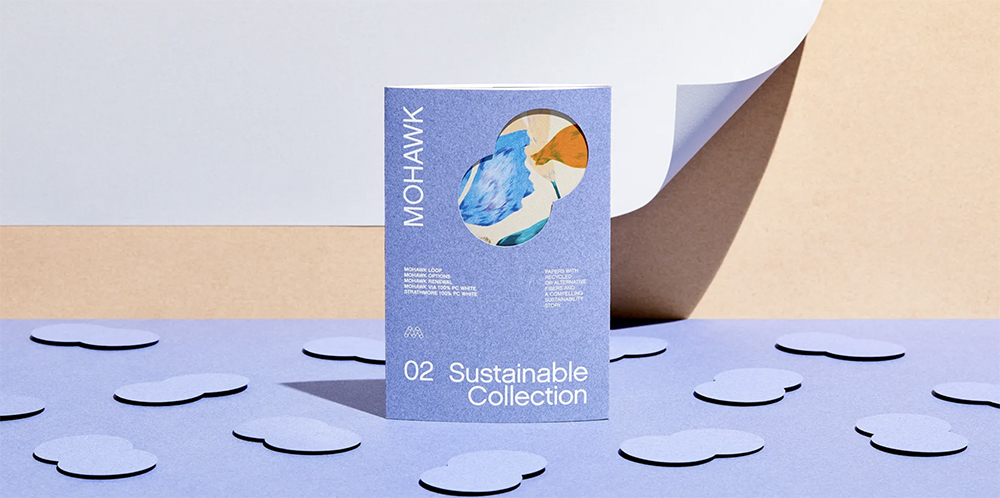 The Expressive Collection includes distinctive tactile and colorful properties
Incorporating colored and textured papers provides a straightforward yet highly effective method to welcome the element of surprise, allowing materials to actively contribute to your design vision. Whether you're seeking the boldest, most striking hues or seeking to add memorable textured elements, the Mohawk Expressive Collection has been thoughtfully assembled to elevate any project from a good standard to excellence.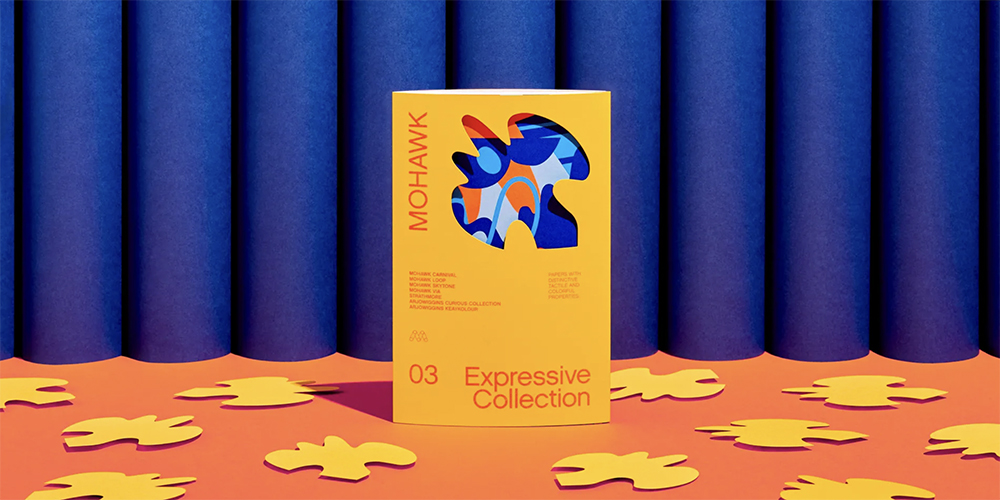 The Elevated Collection includes papers made from cotton and premium fibers for artful, elevated stationery and letterpress
Few things rival the luxurious, tactile sensation of paper crafted from premium fibers and cotton. The Mohawk Elevated Collection gathers a selection of renowned papers that elevate printed communication to a higher echelon, striking a harmonious balance between understated elegance and meticulous craftsmanship. Historically favored in stationery and letterpress applications, these papers bestow a feeling of enduring quality and significance upon art and print designs, harmonizing exquisitely with enhancements like embossing, engraving, and foil stamping.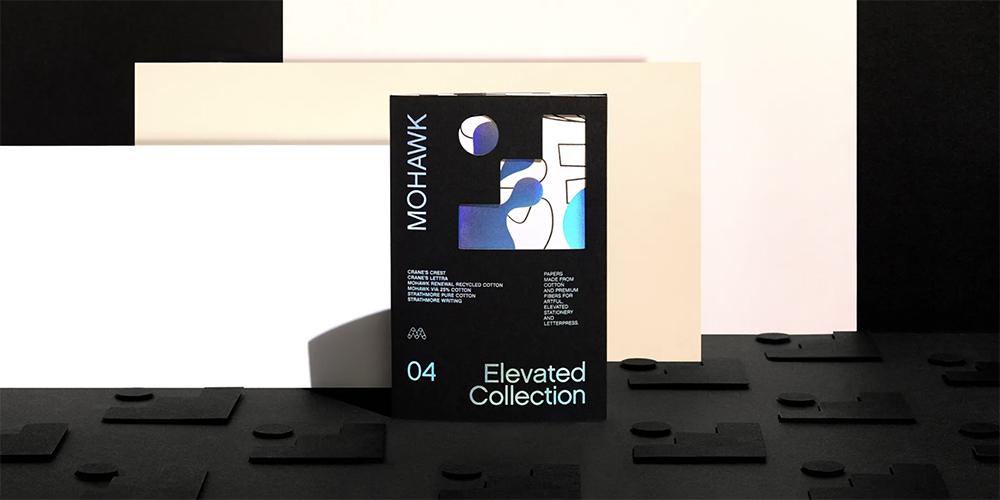 And the Practical Collection which includes the economical, "workhorse" papers
Constraints need not imply a compromise in quality. Although limitations can occasionally force us to forgo our initial preferences, Mohawk's Practical Collection has been developed to guarantee that you can uphold quality while staying within your budget. These papers meet the requirements of both digital and offset printing, offering practicality and dependability without any concessions on quality.