This week the 50 best must have projects were selected by Łódź Design Festival judges to represent the most interesting and creative design projects of the year. The criteria to be part of the up-coming exhibition were: the design must be available in retail channel, it must be a Polish project or design, an innovative and ergonomic idea, and of very high quality. We went through the projects and chose our personal favorites, check them out!
Paper toys – Bajki Ezopa / graphic: Sylwia Mendyk, text: Łukasz Tyma / Production: Fold me! / www.foldme.pl
The Cue Game / project: Karol Madaj / Production: IPN /
www.ipn.gov.pl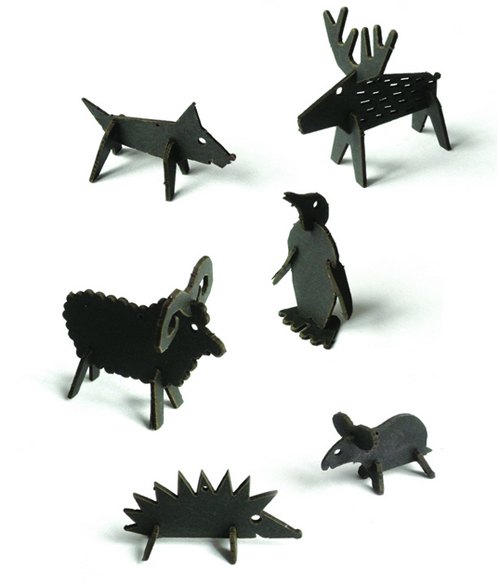 Microanimals / Project and production: Kuba Morkowski / www.kubamorkowski.com
Toys House / project: Agnieszka Zielińska-Chmura / Production: Mukaki / www.mukaki.pl
Diago Chair / project: Tomek Kempa, Filip Ludka, Megi Malinowska / Production: Tabanda / www.tabanda.pl
Book "The Maps" / text and ilustriations: Aleksandra i Daniel Mizielińscy/ Publisher: Wydawnictwo Dwie Siostry / www.wydawnictwodwiesiostry.pl
Book "Kto ty jesteś?"/ Joanna Olech, graphic design: Edgar Bąk/ Publisher: Wydawnictwo Wytwórnia / www.wytwornia.com
Book "Kłopot" / text and ilustriations: Iwona Chmielewska, typography: Anna Niemierko/ Publisher: Wydawnictwo Wytwórnia / www.wytwornia.com
Book "Brud" / text: Olga Wożniak, ilustration: Patryk Mogilnicki / Publisher: Hokus Pokus / www.hokus-pokus.pl
Book "Lala Lolka" / Kasia Bogucka / Publisher: Ładne Halo /
www.ladne-halo.pl
Book "Cyferki" / Ola Woldańska, Jacek Cygan / Publisher: Czerwony Konik / www.czerwonykonik.pl
Book "Urodziny prosiaczka" / Ola Woldańska / Publisher: Czerwony Konik / www.czerwonykonik.pl
Brulion / project: Ania Piesiewicz / Production: Pisak Studio / www.pisak.com.pl
Notes / project: Łukasz Zbieranowski / Production: Nieladaco / www.nieladaco.com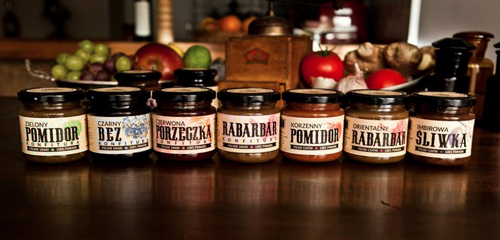 Packaging  "Współczesne Polskie Przetwory" / project: Maria Bukowska, Iza Rogowicz/ Production: Lukspomada /
www.lukspomada.pl
Packaging "Cydr Ignaców" / project: Tomasz Porowski, Marcin i Magda Hermanowicz / Production: Cydr Ignaców /
www.cydrignacow.pl
Packaging "Yerbata"/ project: Konrad Basan, Robert Orszulak, Daniel Hozumbek / Production: Bio-box / www.bio-box.pl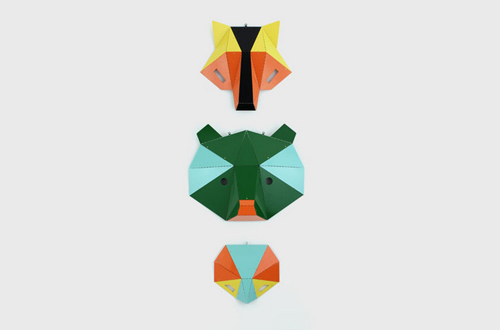 Maski Noc Kupały /project: Ewa Bochen, Maciej Jelski / Production: Kosmos Projekt / www.kosmosproject.com

Labels – Etykiety na przetwory/ project: Kasia Bogucka / Production: Pan Tu Nie Stał / www.pantuniestal.com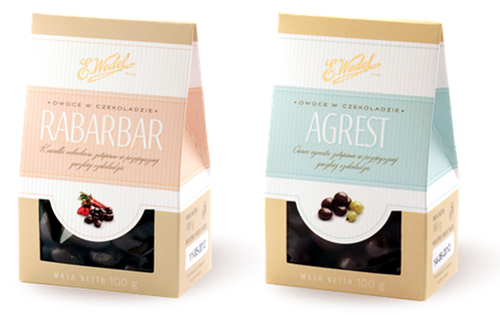 Opakowania owoców w czekoladzie / projekt: Brave New Concept / producent: LOTTE  Wedel / www.wedel.pl
Kolekcja porcelany "Linha Matrix" / project: Bartek Mejor / Production: Vista Alegre Atlantis / www.vistaalegreatlantis.com
MUM Lamp / project and production: Piotr Kuchciński, Małgorzata Bernady / www.piotrkuchcinski.pl / www.bernady.pl
Which one is your favorite?
We are so looking forward seeing all of them in real life at the International Łódź Design Festival, October 17-27. This years topic is "It's all about humanity".

Photo courtesy by Łódź Design Festival