Today we'll cover the subject of packaging and everything that goes with it. A topic made particularly intriguing in the last year and a half as more and more creatives have been working in home-offices and sending packaging has increased tremendously. As a solution, Europapier has developed a new Shipping & Packaging range.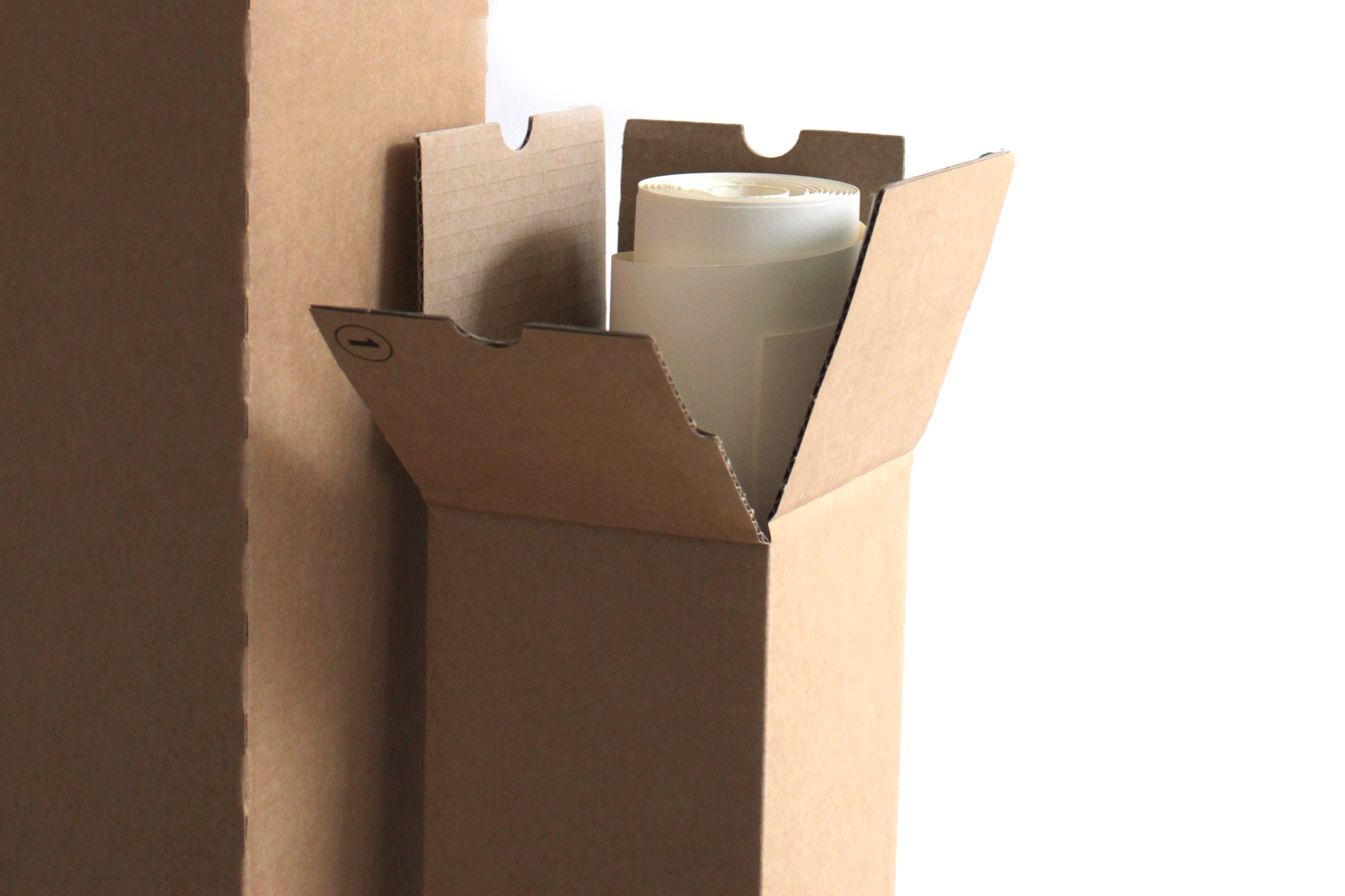 Why is this range so interesting for the creative scene, what do you need to know and what are the do's and don'ts to consider when choosing suitable packaging
How often have you been in the situation of having to send an oversized item to a customer? And how often have you searched for suitable packaging material to get these special formats safely from A to B? While we always have managed to find some improvised solutions around the office – the item always ended up being put in packaging material that was never the perfect size and often involved bent cardboard and a lot of improvisation. And in addition to the issue involving oversized formats, the mailing of books has often also posed problems, as we all know, they come in countless formats and heights.
So when Europapier recently started their new Shipping & Packaging range, we quickly saw the added value! Not only for us, but for all consumers out there in the colorful forest of creative people, retailers, and logisticians. The range means an end to high purchase quantities and slowly turning stocks. Europapier's new range provides a remedy, as you are able to order small purchase quantities from a well-stocked and exciting range, making it perfect for independent creatives, brands with small customer bases, and anybody needing a quick delivery. The minimum order quantities are between 10 and 100 pieces, depending on the product.
Europapier's sophisticated and extensive shipping & packaging range includes several hundred items which, in terms of functionality, efficiency, appearance and protection, allow almost all products available by post or parcel service to arrive professionally at the customer. This minimizes the complaint rate – increases customer satisfaction and creates an unpacking experience for your product.

– Stefan Graffl, Sales Manager Packaging Europapier Austria GmbH.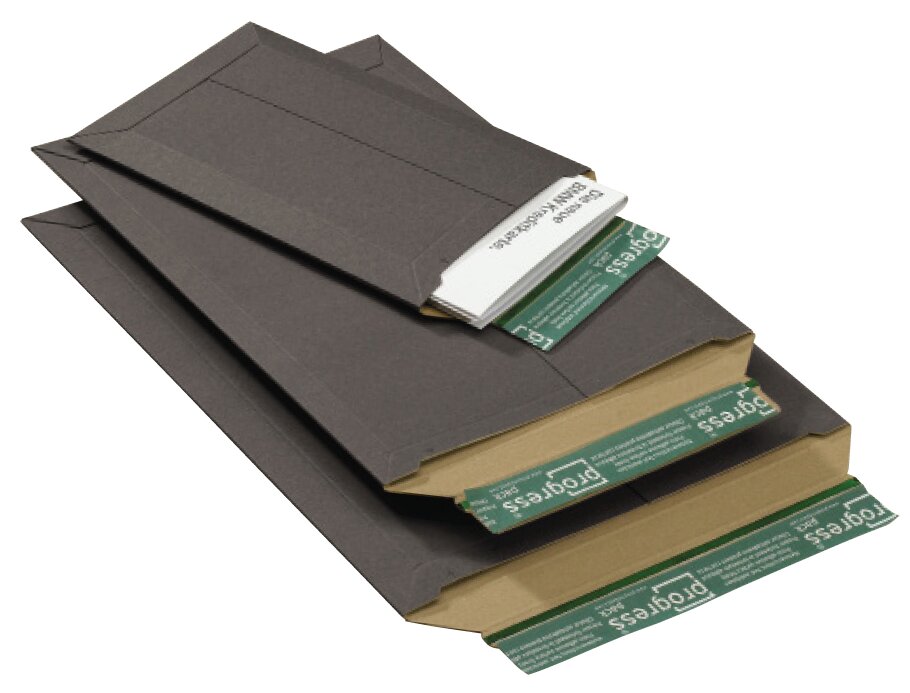 Let's get to know the new packaging range: from mailing packaging, cardboard boxes, filling and stuffing materials to delivery note pockets, label protection, and adhesive tapes
Let's start with the mailing bags for filling heights of up to 5.5 cm: Regardless of whether catalogues, magazines, books, certificates, DVD's, CD's or photos are sent, you can choose from particularly environmentally friendly brown corrugated cardboard mailing bags to white and black mailing bags in countless formats: from DIN long to B1 format. The black bags made of sturdy solid cardboard, in particular, give the product an extra kick, paired with absolutely safe transport protection thanks to its strong edge protection, double locking system, and tear strip for safe and easy opening. Variable filling heights guarantee a perfect fit for any product.
If the content is larger, however, wrap-around packaging made of sturdy corrugated cardboard is the perfect option. Filling heights of up to 9.5 cm and a packaged goods holder with stand-up function thanks to the hinge grooves bring enormous flexibility and the advantage of using one packaging at different heights. They are available in versions made of sturdy corrugated cardboard, light corrugated cardboard, very stable double corrugated cardboard, with an Extra-SAVE lock as additional protection against theft, with central packaged goods receptacle, and so on! That all sounds very complex, but we at Europapier can quickly find the right solution for your specific needs.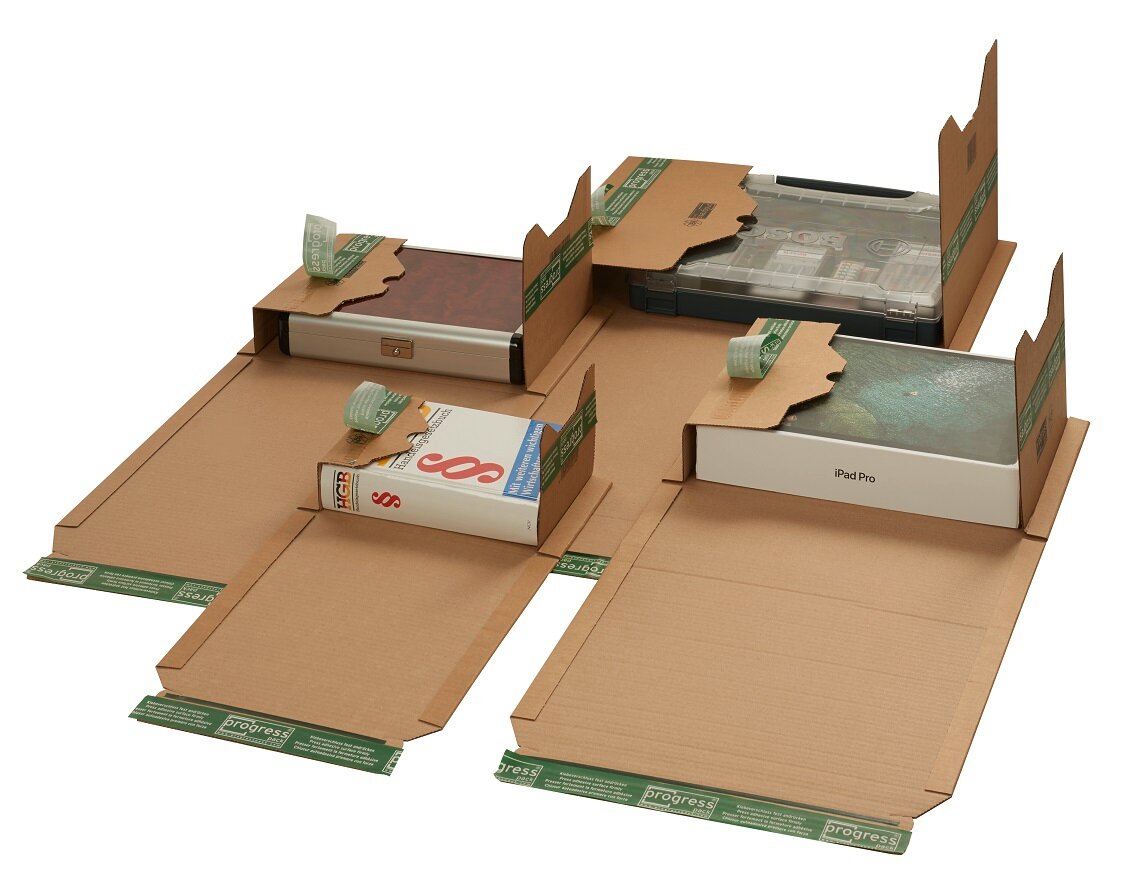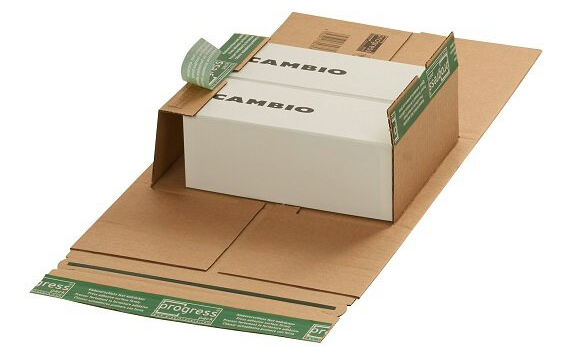 Promotional gifts, cosmetic items, and much more can also be optimally sent in so-called Postbox-Secure packaging, thanks to the distinctive edge protection all around.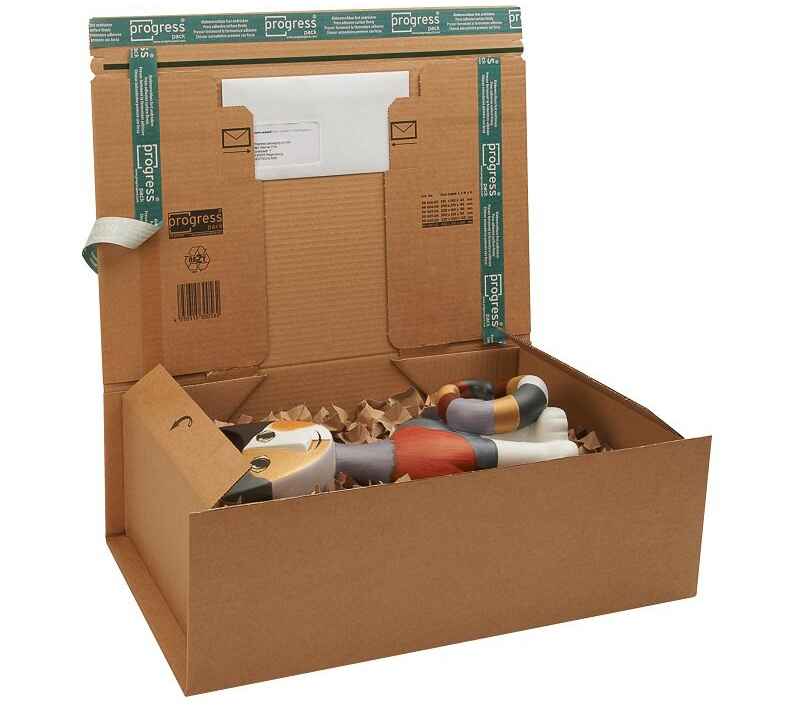 Wine bottles can be sent without hesitation in the wine box multi-premium packaging. Thanks to the integrated diamond, which makes it possible not to need any additional filling material. But speaking of filling materials, we also have something extra exciting in our range: a fully ecological paper fill made from 100% recycled paper. These cushioning chips fix and hold the packaged goods firmly in place. They are ideal for filling and stuffing cavities, helping items stay in place and be protected throughout the shipping process. And the best part is you can choose between 8 different colors, printed on one side, or printed on both sides in the colors white, black, silver and gold. The paper filling creates a true wow factor when unpacking.
The trapezoidal packaging ensures that the rolled-up posters, plans, portraits, proofs, certificates, umbrellas, and much more arrive safely at the recipient. They are also stackable and do not roll away. Not bad when it comes to archiving. They can be set up very quickly and are also re-sealable.
Also, there's so much more to discover, such as our environmentally friendly paper tapes with excellent adhesive strength and weather resistance. The tapes are temperature suitable up to + 60 ° C, silicone-free, plastic-free, and without synthetic plastics, and of course 100% recyclable. And that's not all: all adhesive tapes can be individually printed – all we need is a reproducible template of your company logo or name, a sketch or a film, and we will develop a print proposal.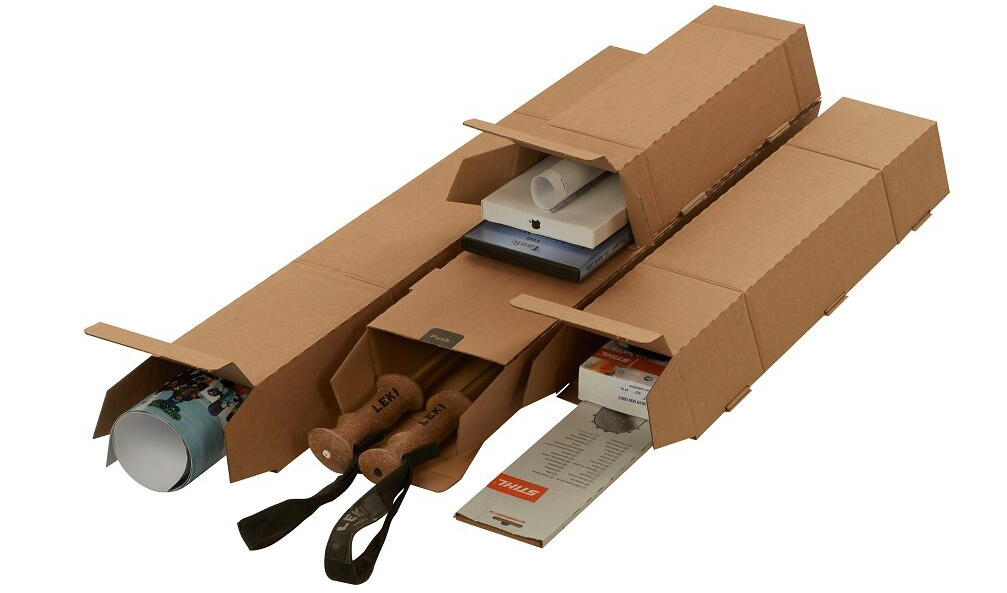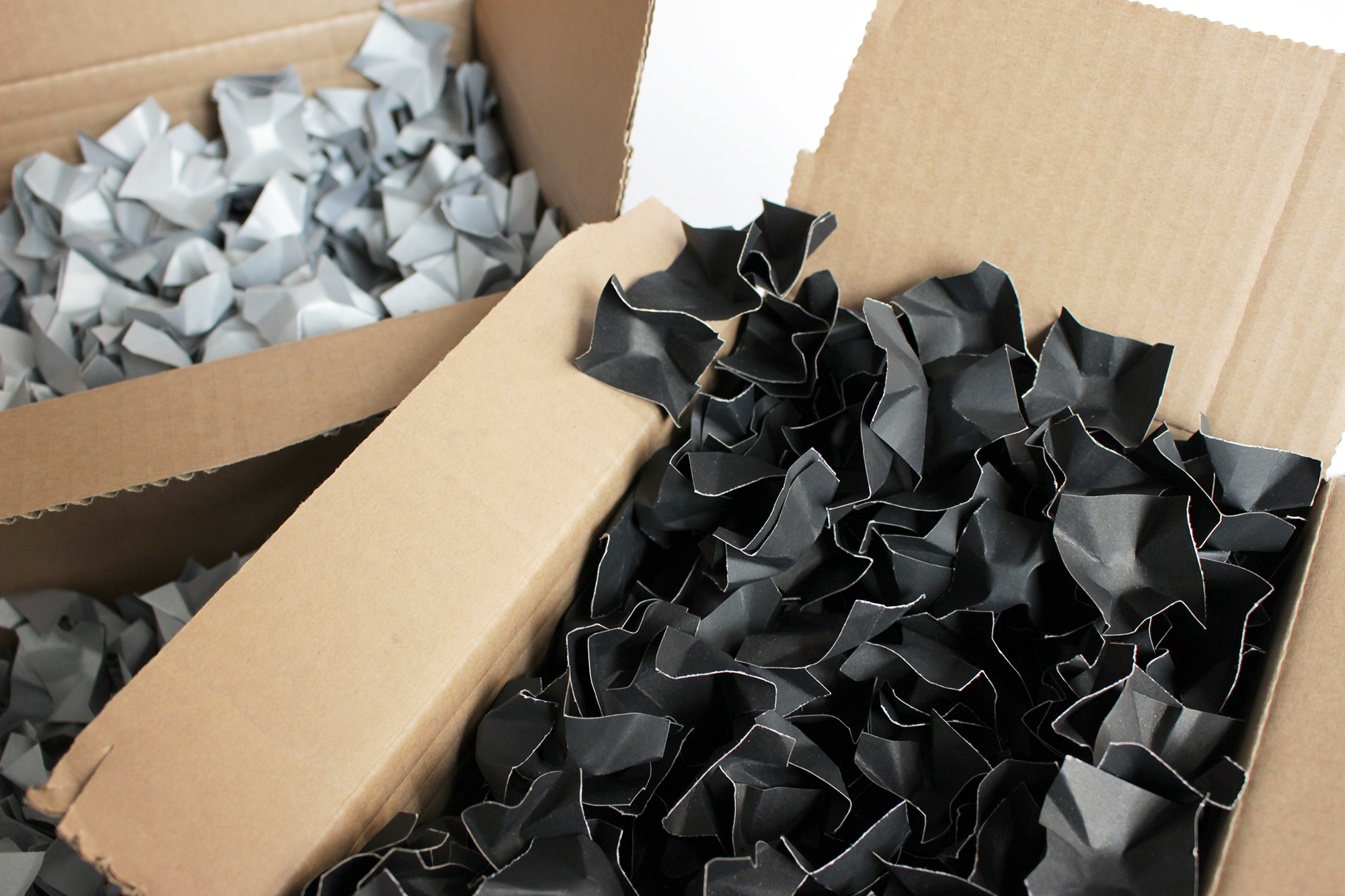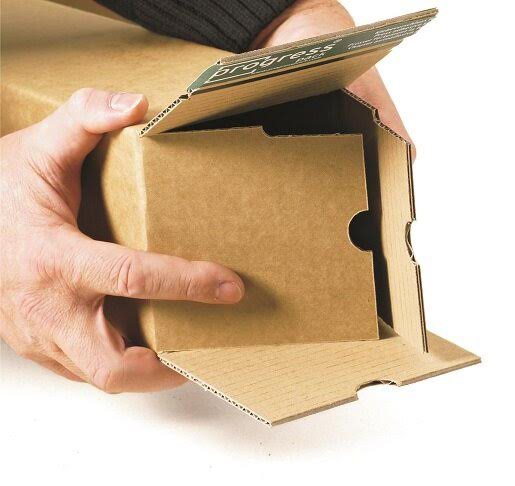 Now that we've got all that covered, here are a few more tips from packaging expert Stefan Graffl
Use ONE wrapper. You can send anything from 1 A4 sheet to a book with an article, as the height is flexible. This means that you only need 1 shipping packaging for countless variants of products!

Use the LongBox for posters, plans, and bigger samples – here there is the telescope solution with which you can pack lengths of up to 200 cm. Flexible customizable – whatever you want to send.

Do not use round poster sleeves – they can cause extra shipping costs

The mailer in black gives your product a noble touch

Avoid plastic packaging if possible – you should also use alternatives as filler material
What is your favorite unboxing experience so far? If you'd like your customers to have the same feeling when receiving your special package, don't hesitate to explore our new Shipping & Packaging range. Contact us and we'll happily provide you new product catalogue too!