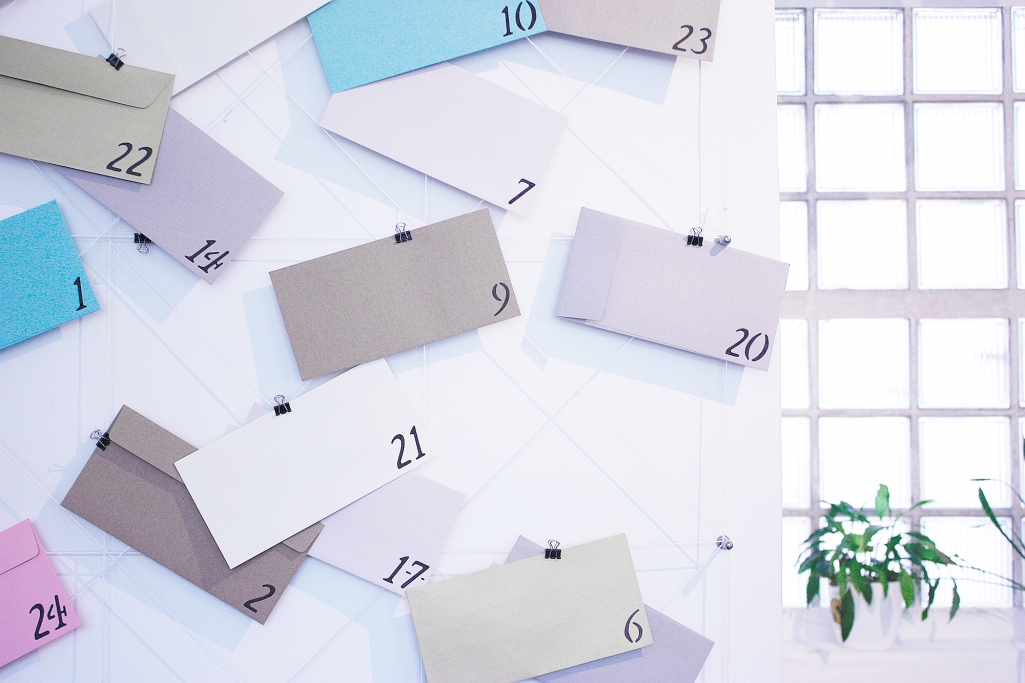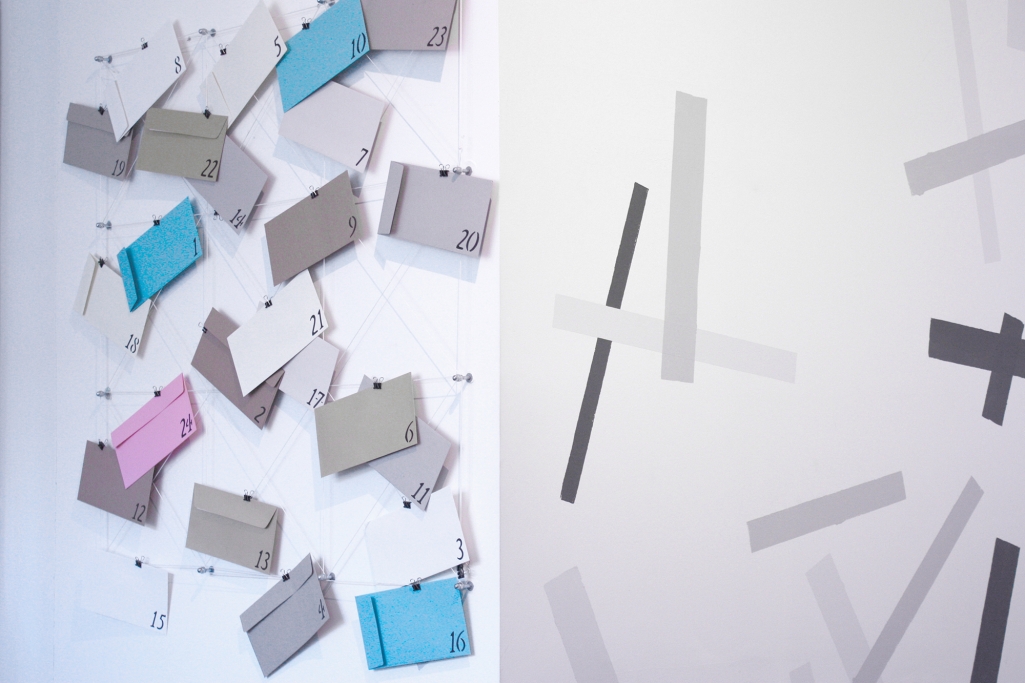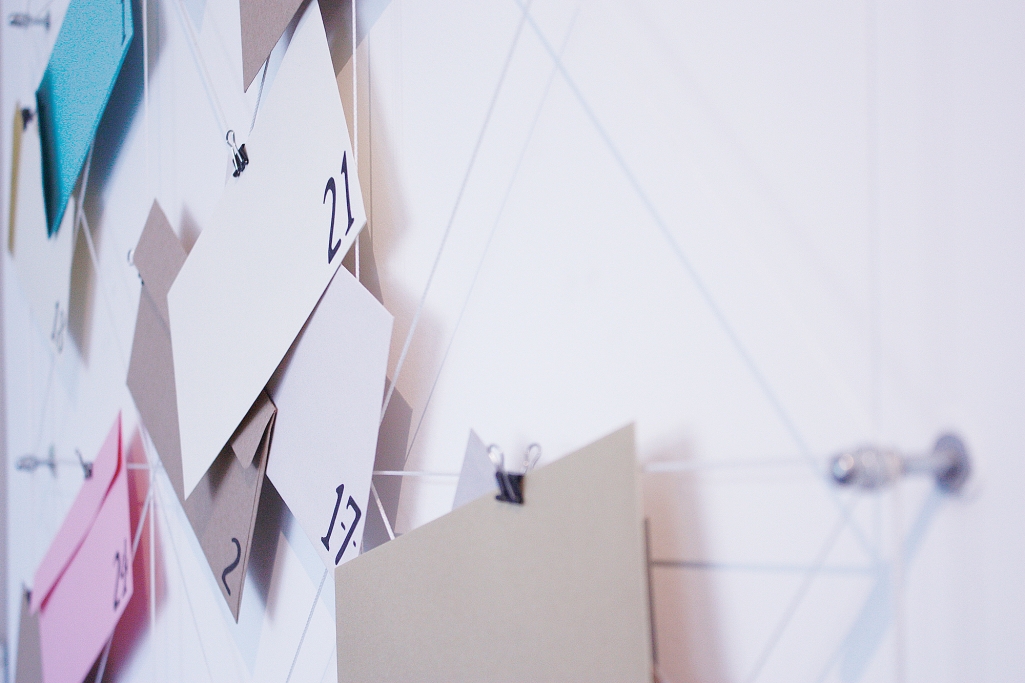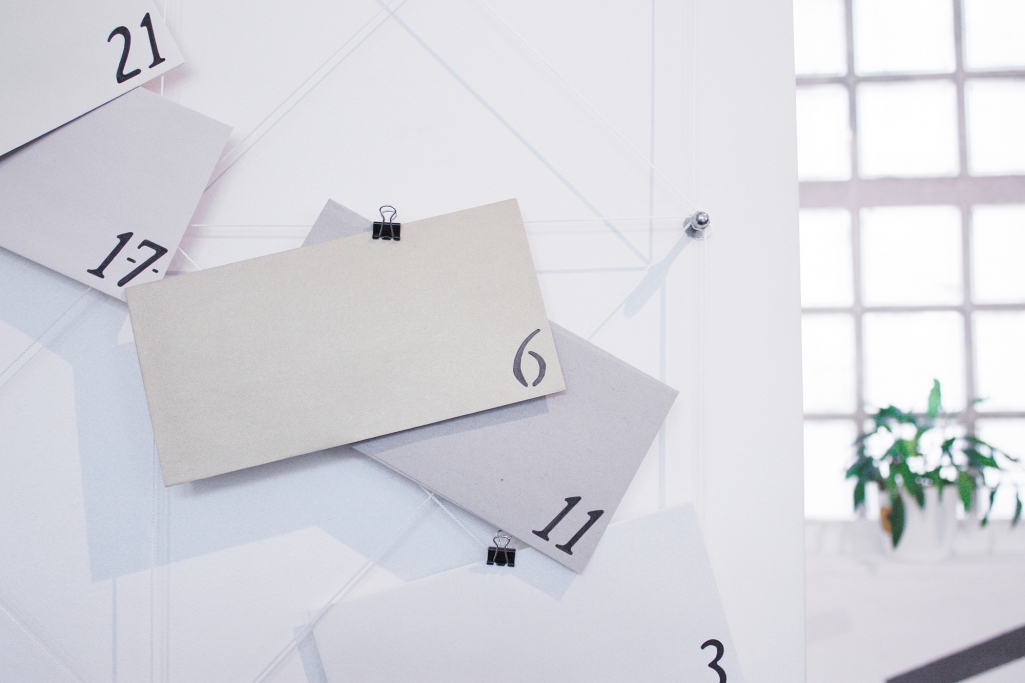 The countdown to Christmas is as exciting as the holiday itself. I like to think that the build up, the traditions and festivities leading up to the big celebration is as big of a part of the holidays as Christmas Eve is. And what better way to celebrate it than with a self-made advent calendar!
DIY advent calendars are so much more fun and creative than store bought ones, and the best part is that you can choose yourself what to put inside. This envelope calendar is perfect for small surprises, personal messages, inspirational quotes or holiday themed jokes, or for the office to be filled with gift cards and seasonal greetings. It's simple to make from basic home supplies and there is various options for displaying it. I used my office messaging board which is made of sturdy string zigzagging in a geometric form, and with the help of small wonder clips I hung the envelopes in an unorganised manner to get a nice, scattered pattern.
Instructions:
(1.) Choose 24 envelopes in the color and style you wish. Opt for an eclectic mix, but in a matching color scheme to achieve a cohesive final look. I used different colors in various paper styles and envelope forms. I used: SH recycling (gray and brown), Galaxy Metallic smooth, Crush and Remake (blue, light gray, vertical envelopes),  and the 24th is IQ Color pink.
(2.) Number the envelopes from 1-24. You can do it by hand, use a stencil, print them out in a nice font and glue them or use stickers. Feel free to get creative.
(3.) Create a pattern on the wall by using nails and string by following the instructions here.
(4.) Fill all the envelopes with what ever you wish and hang them up on the string by using small wonder clips.
(5.) Each day leading up to Christmas open an envelope and enjoy the holiday spirit.
Images © Design&Paper