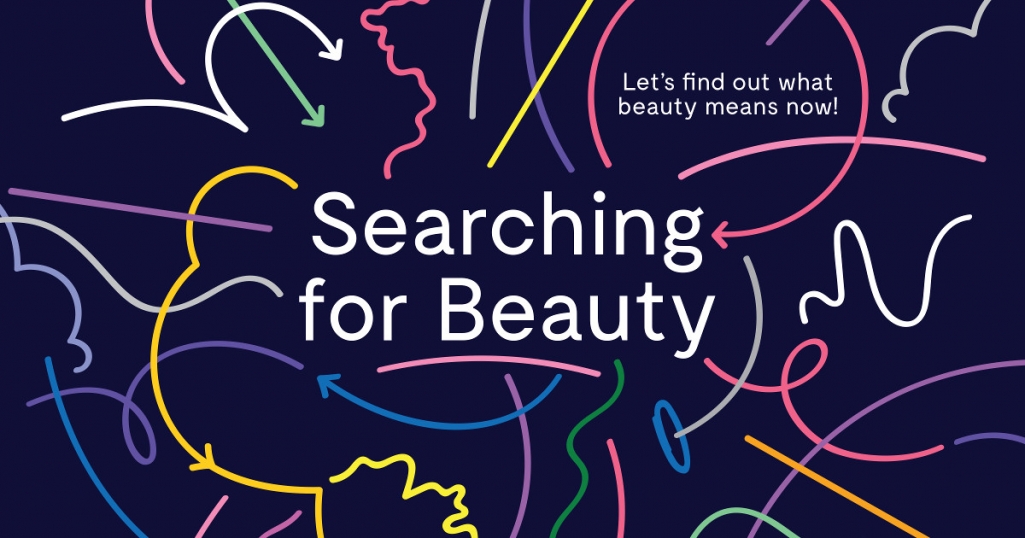 Find what beauty means for us now, in the year 2016, in the places where we live. Be that as it may, a close-up of a forgotten painting in a housing estate, a dusty window, or a skirt pattern, and even a beautiful view from a hill. Find new beauty where others have not seen it – these are the leading words of Michaela Čopíková and Veronika Obertová, the artists behind Searching for Beauty exhibition and social project.
The Searching for Beauty exhibition which was created for the Parlamentarium in Brussels expresses Michaela Čopíková and Veronika Obertová's understanding of new beauty, while an online GIF gallery complements it by letting everybody express their subjective feelings on the subject. Čopíková and Obertová, who together run Ové Pictures, applied animation principles and created several interactive installations inspired by historical optical toys as zeotrope, flip book, and diorama, and transformed them into a more current interactive variations. Mária Rišková is the project's curator, while the electronics and interactivity was created by Ján Šicko & Roman Mackovič from DevKid.
The "Beauty of Life" (above) object works on the zoetrope principle – a simple device which renders moving picture. The word zoetrope originates in Greek; zoo means "life" and tropos, "turning". Zoetrope was popular in the 19th century, but its versions can be found even 5000 years ago. This zoetrope titled Beauty of Life is a modern spatial version with objects rotating on bases illuminated with a strobe light in rapid intervals. The stroboscopic effect makes each object seem like an animation.
The "Beauty of Moment" (above) object is based on the principle of a flip book. A flip book is a paper picture book which, when pages are turned rapidly, simulates motion or animation. The first known flip book appeared in 1868, and it has become a popular toy for children since then, but it is also the simplest demonstration of animated picture.
Besides the two mentioned, the exhibition also includes two other large scale installation – a diorama and a linear zoetrope. The works will be next exhibited at the KLIK! Amsterdam Animation Festival (26th Oct – 26th Nov) as well as in Linz by the end of the year 2016. Next year, the Searching for Beauty launches in the Slovak Design Centre's gallery Satelit and in Prague.
The project is a part of a cultural-social presentation of the first Slovak Presidency to the Council of the European Union under the auspices of the Ministry of Foreign and European Affairs and the Ministry of Culture of the Slovak Republic. The main organiser is the Slovak Design Centre in Bratislava.
Images © Ové Pictures