The MKD at the HTL 1 for Constructional Engineering and Design in Linz (Upper Austria) is the place where the graphic designers of tomorrow are trained. During their one-year Master Course of Communication Design (MKD) they improve their design skills and work on real-life projects very much like in a design studio. We want to present to you some of the work of this year's talented graduates. To see the designs live, join their big final event and catalog presentation on June 13 at 7 p.m. at Tabakfabrik in Linz.
The MKD is a multi and cross-disciplinary design school, where students get to work on diverse projects ranging from packaging solutions, typography, illustrations to advertising campaigns, websites and videos. The highlights of this year were the development of the graphic design and image of LinzFest2013 and the redesign of the logo and the creation of the corporate identity for the Upper Austrian bakeries, OÖ Troad Bäcker.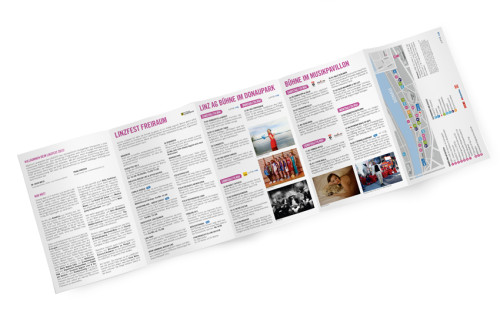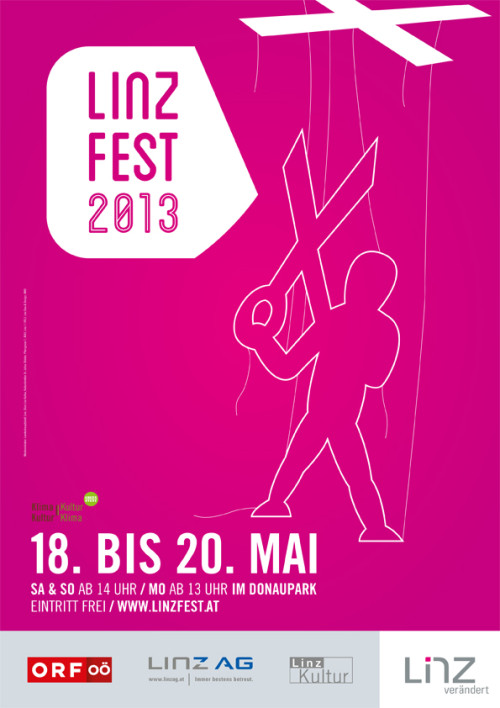 LinzFest 2013, Elisabeth Peheim (layout) & Martin Pointner (poster)
We very much like the humorous side and cheekiness of many of the designs. The works also show that each of the graduates developed his/her own style. If you want to learn more about the young talents behind the projects and their studies at the MKD, swing by their blog.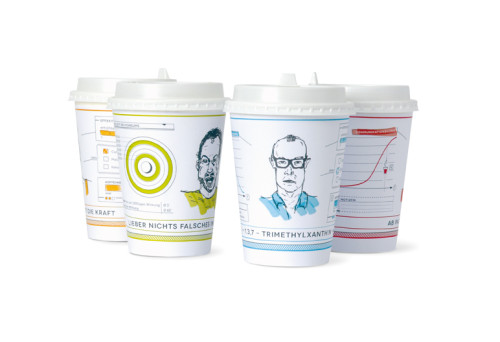 Coffee cups "Characters", Barbara Aichinger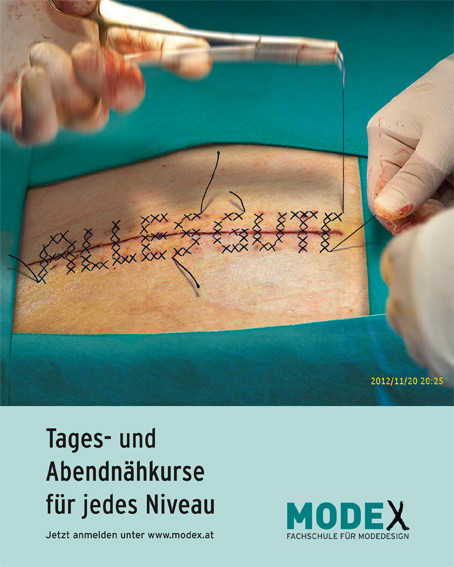 Advertisement for sewing courses, Georg Mayr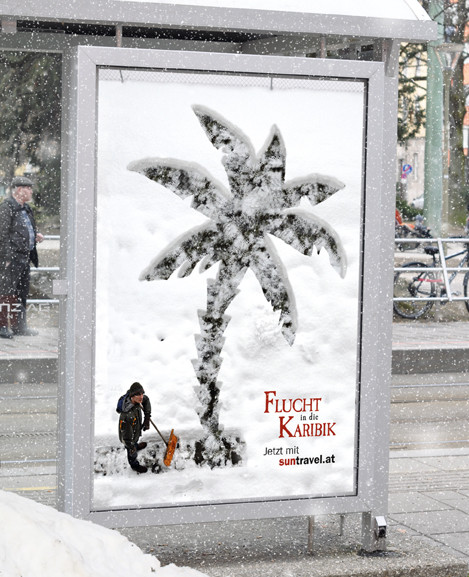 "Flucht in die Karibik" ("Escape to the Carribean"), Bernhard Hofer
All of these designs, as well as many more, are featured in the MKD catalog. Among various sponsors, the students of the MKD decided to crowdfund their catalog because "Sharing is Caring". We think that is a great idea!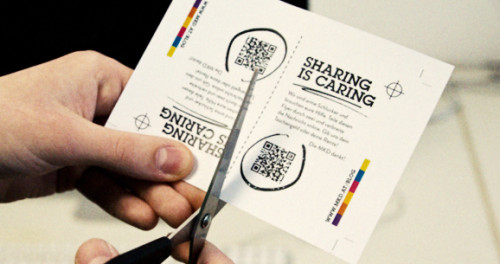 For all of you who want to see the designs live, come to the big final event next Thursday, June 13, at 7 p.m. at Tabakfabrik in Linz, no registration needed. If you want to get a guided tour (at 6 p.m.) through the exhibition, register at mkdlinz@gmail.com
We wish all of the graduates a great event and are sure to see their designs out there very soon!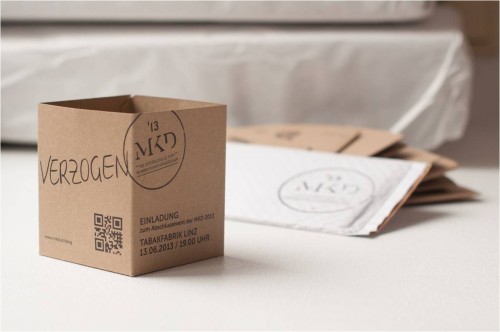 Event invitation printed on SH Recycling