The paper producer Mondi  has started this year with an event series in different cities in Europe. After having a blast start of the Forward Session x PERGRAPHICA® in Berlin and Vienna, 2 further events in Hamburg an Milano are just around the corner.
Handcrafting matters – this is the main message of the events. In workshop sessions, the creatives had the opportunity to create unique masterpieces crafted by hand, out of the beautiful design paper PERGRAPHICA® produced by Mondi in Austria and exclusively available at Europapier.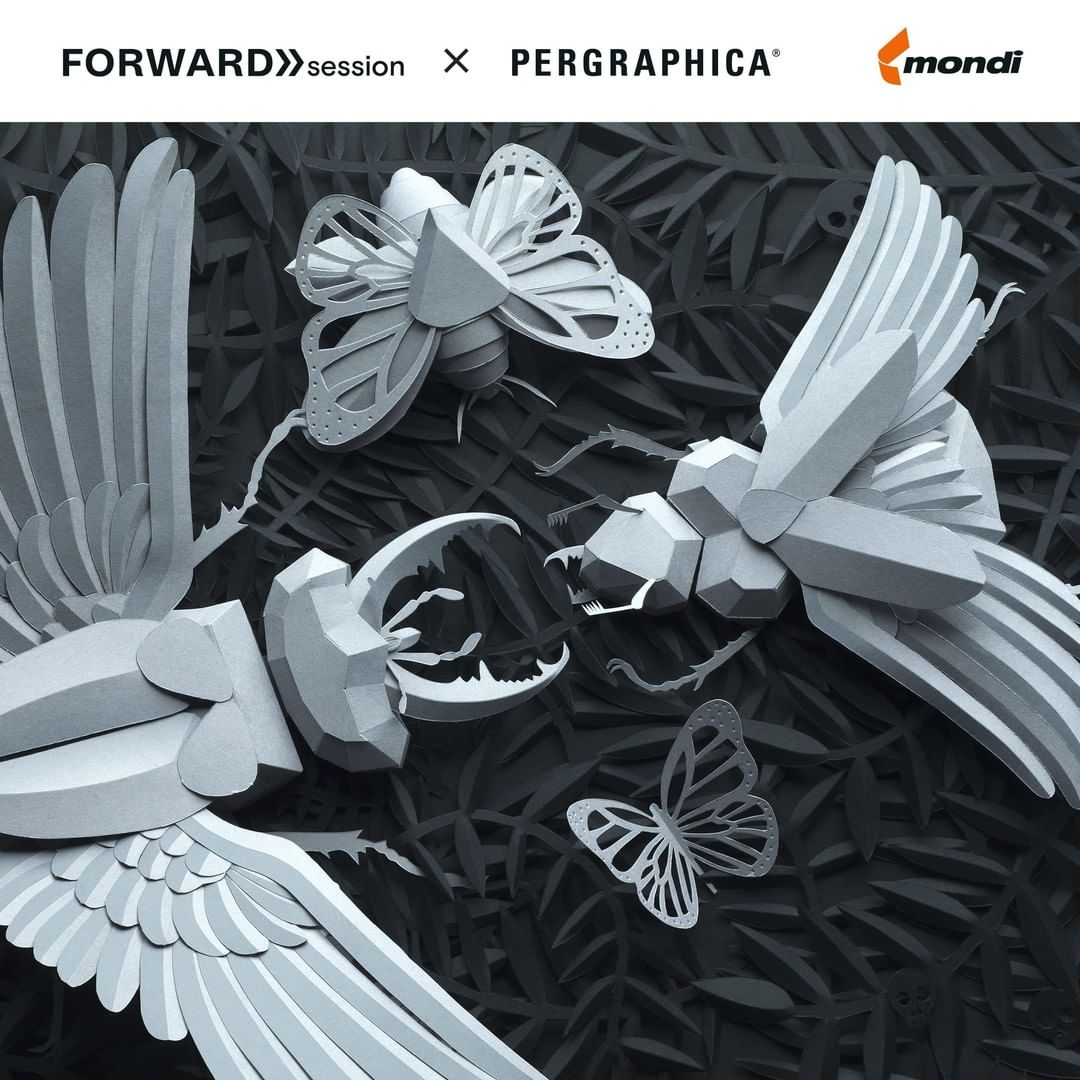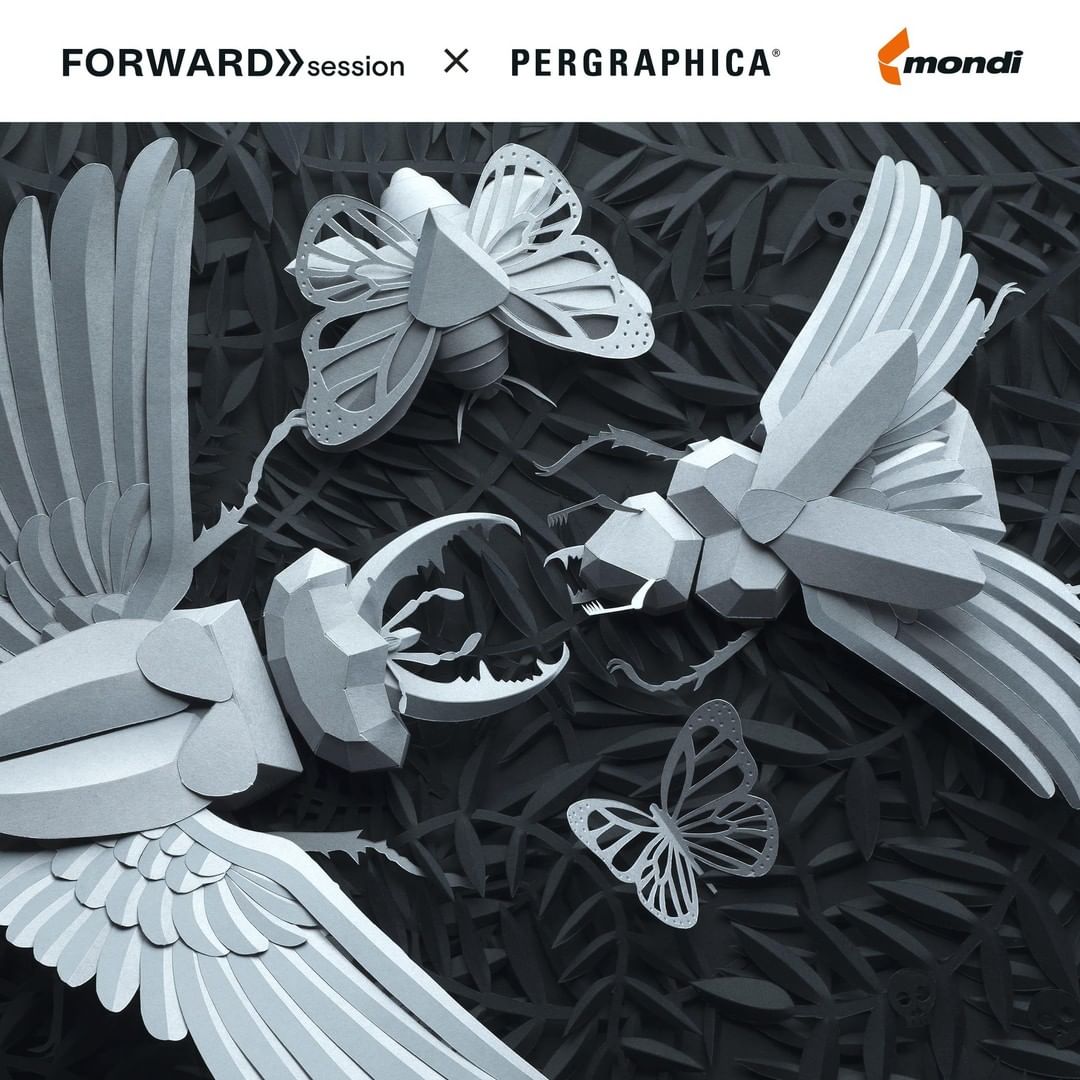 During the session in Vienna on May 9th 2019, the London based graphic designer and paper artist Lobulo amazed the guests with his stunning paper crafts. In his key note speech he shared with the creative audience the tough beginning of his career as graphic designer and illustrator. Different paper craft projects were realized, also funny works like creating some hand crafted paper vaginas which have to look positive J The projects were getting bigger and bigger and in the meanwhile Lobulo is doing paper crafts for international companies such as Google and Lenovo. For the global Lenovo campaign "Different is better" he was asked to create an entire video game scene and build it for real. More than 3.000 handcrafted paper cubes were created in order to develop this crazy scene based on the old 8bit video games from the 80's. Hours and hours of work till the photographer Dimitri Daniloff did the magic touch, when the BMX rider kills the octopus from the last stage of the video game.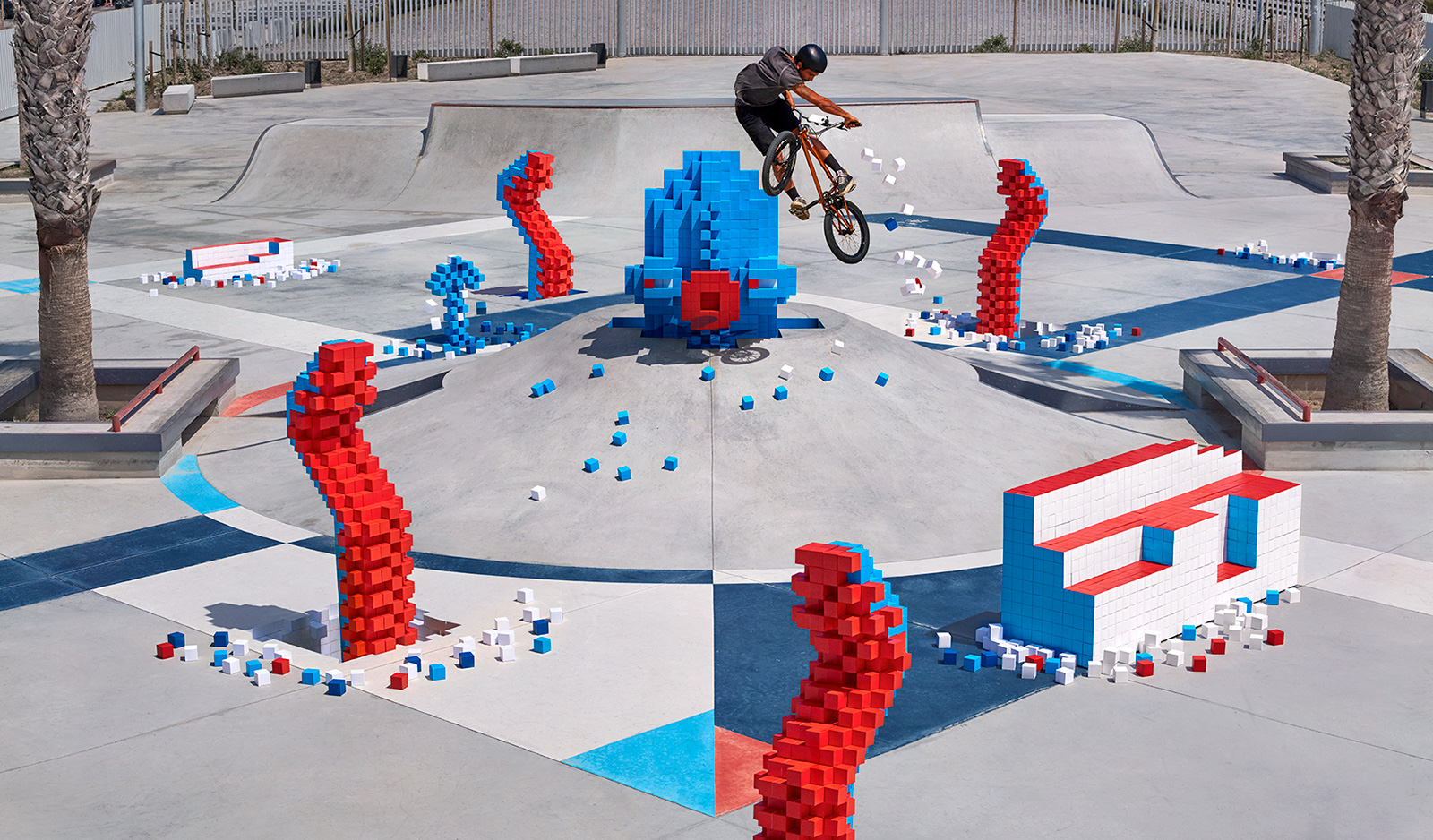 Here you can see the making of the campaign. 
Every paper art piece developed by Lobulo is handmade without any single use of a  machine. Everything is cut and produced by hand with such breathtaking detail and passion for the material.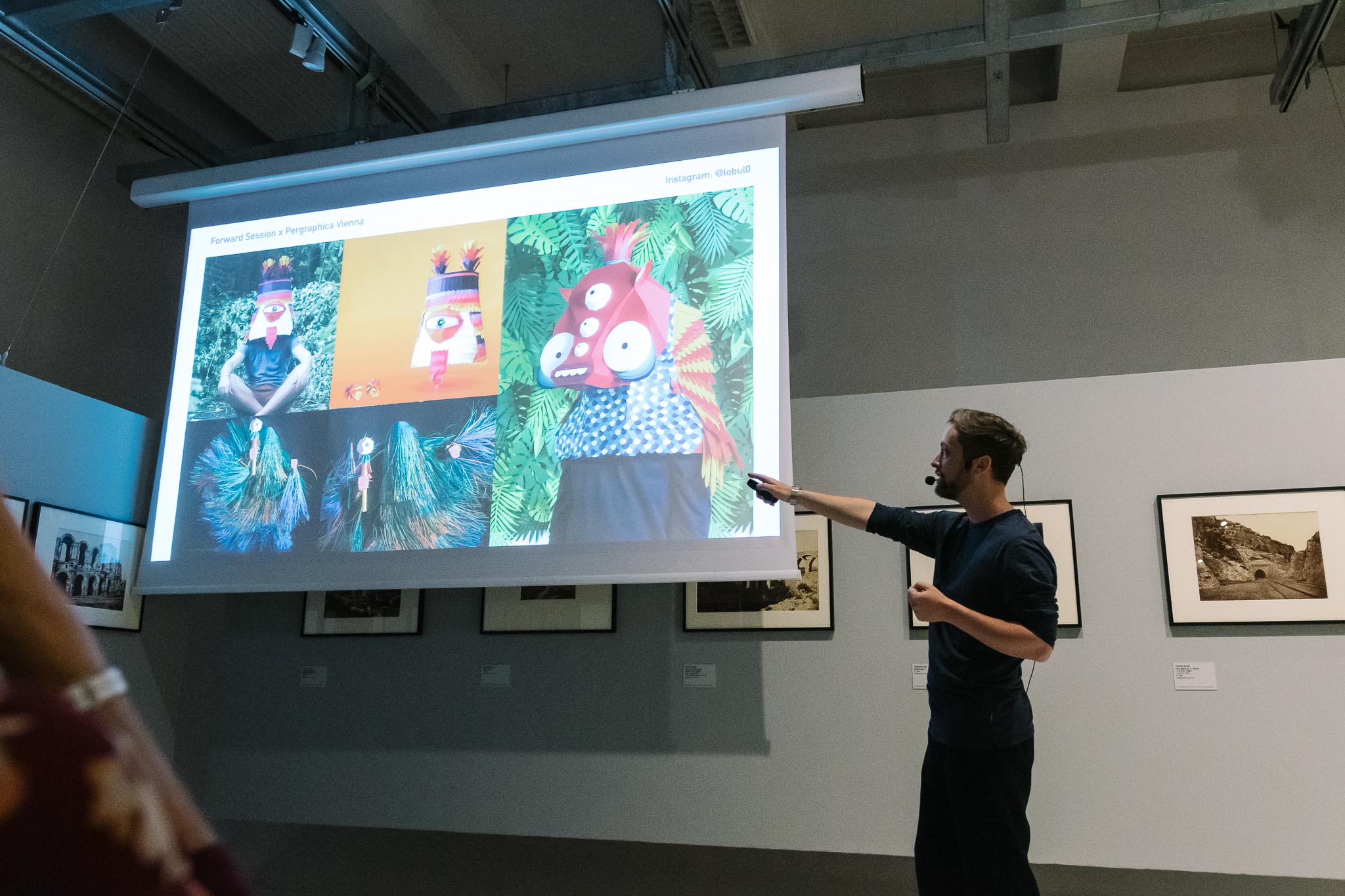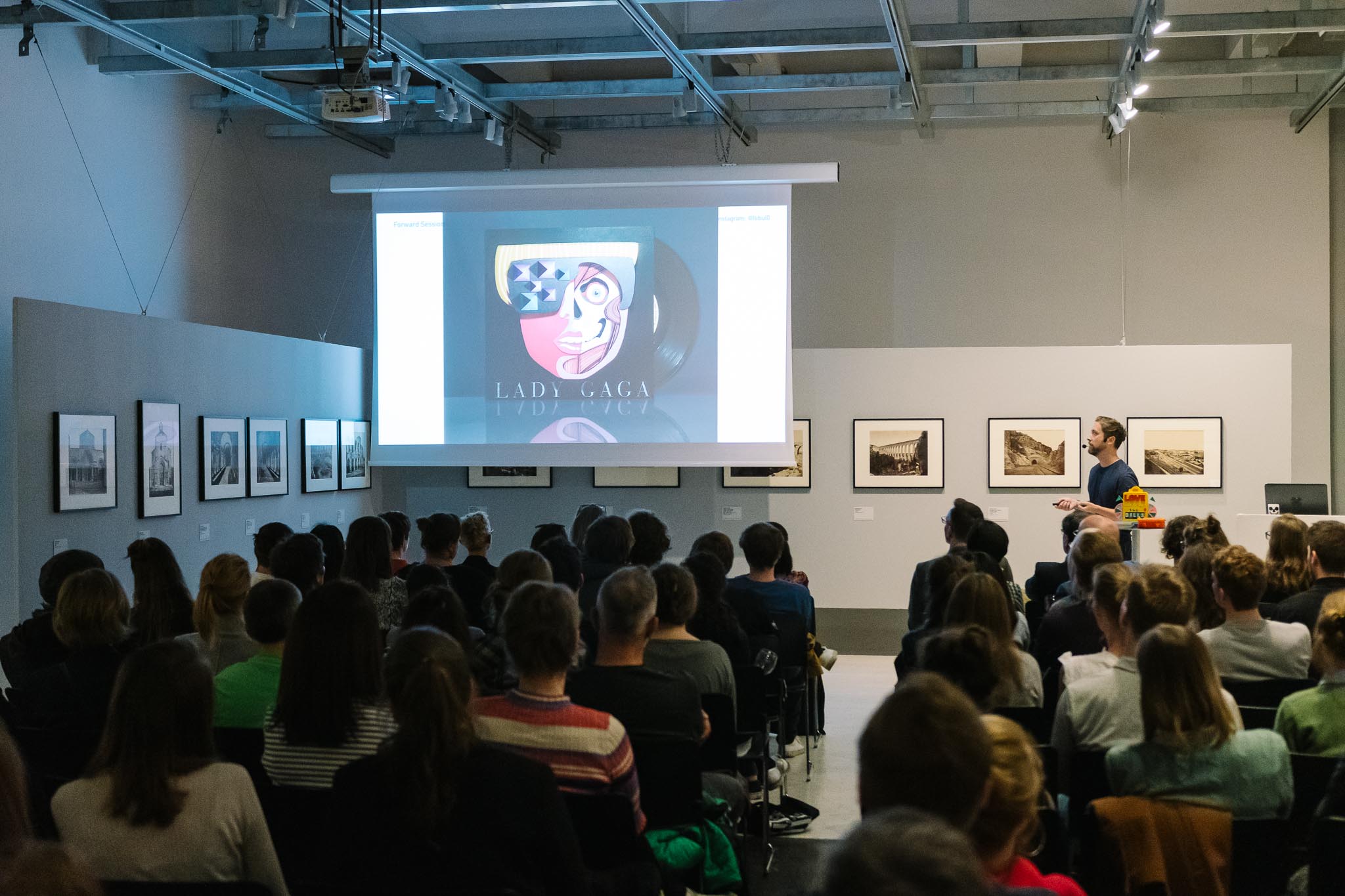 The whole evening was accompanied by the beauty of the premium uncoated design paper PERGRAPHICA® – starting with the PERGRAPHICA® application gallery, to the food corner where the Würstelstand – a typical Viennese street food style – was build out of the design paper. In front of the special photo wall, the guests could take a souvenir photo. Yet another remarkable corner of the event, the photo wall was made out of PERGRAPHICA®.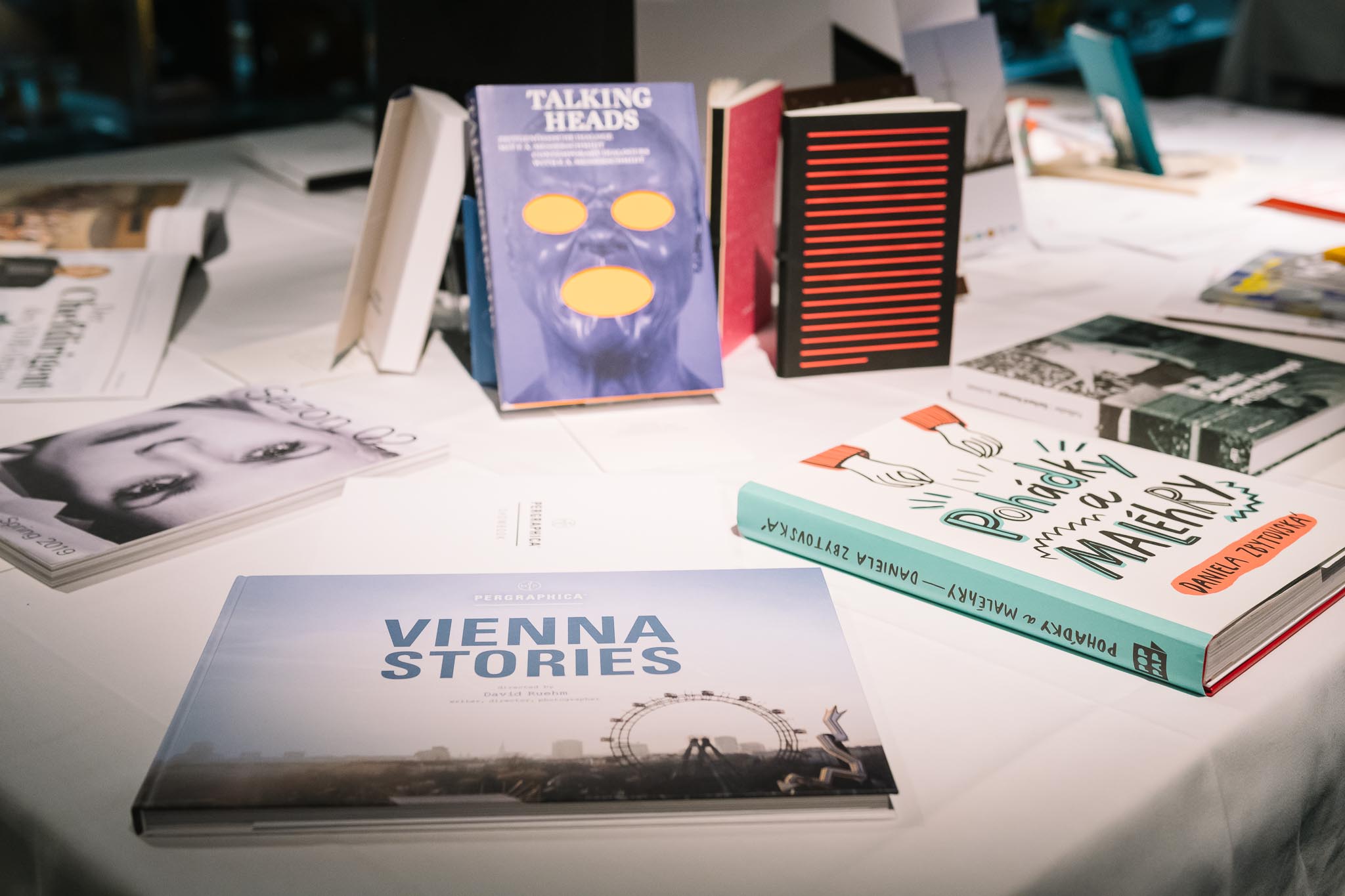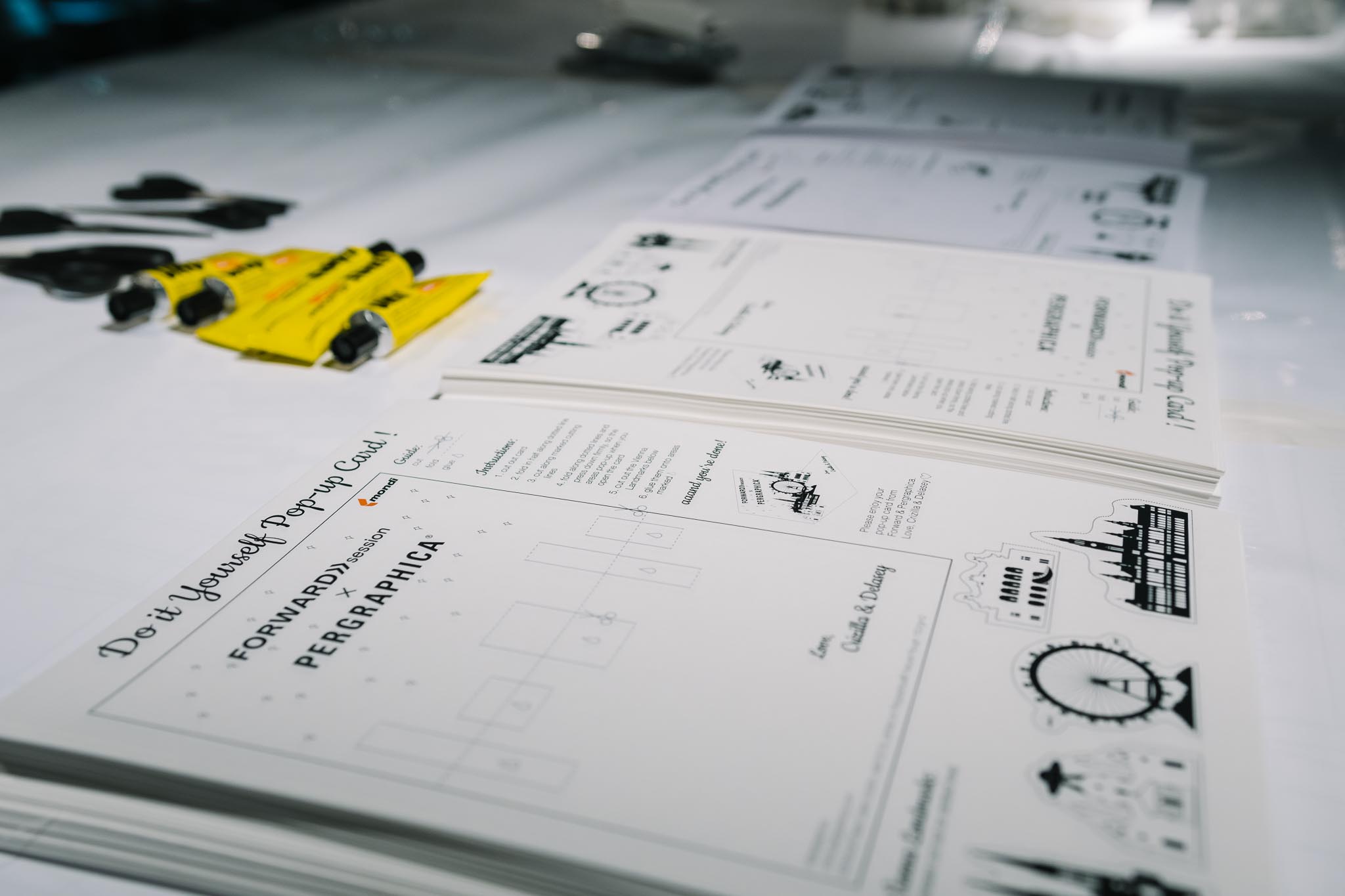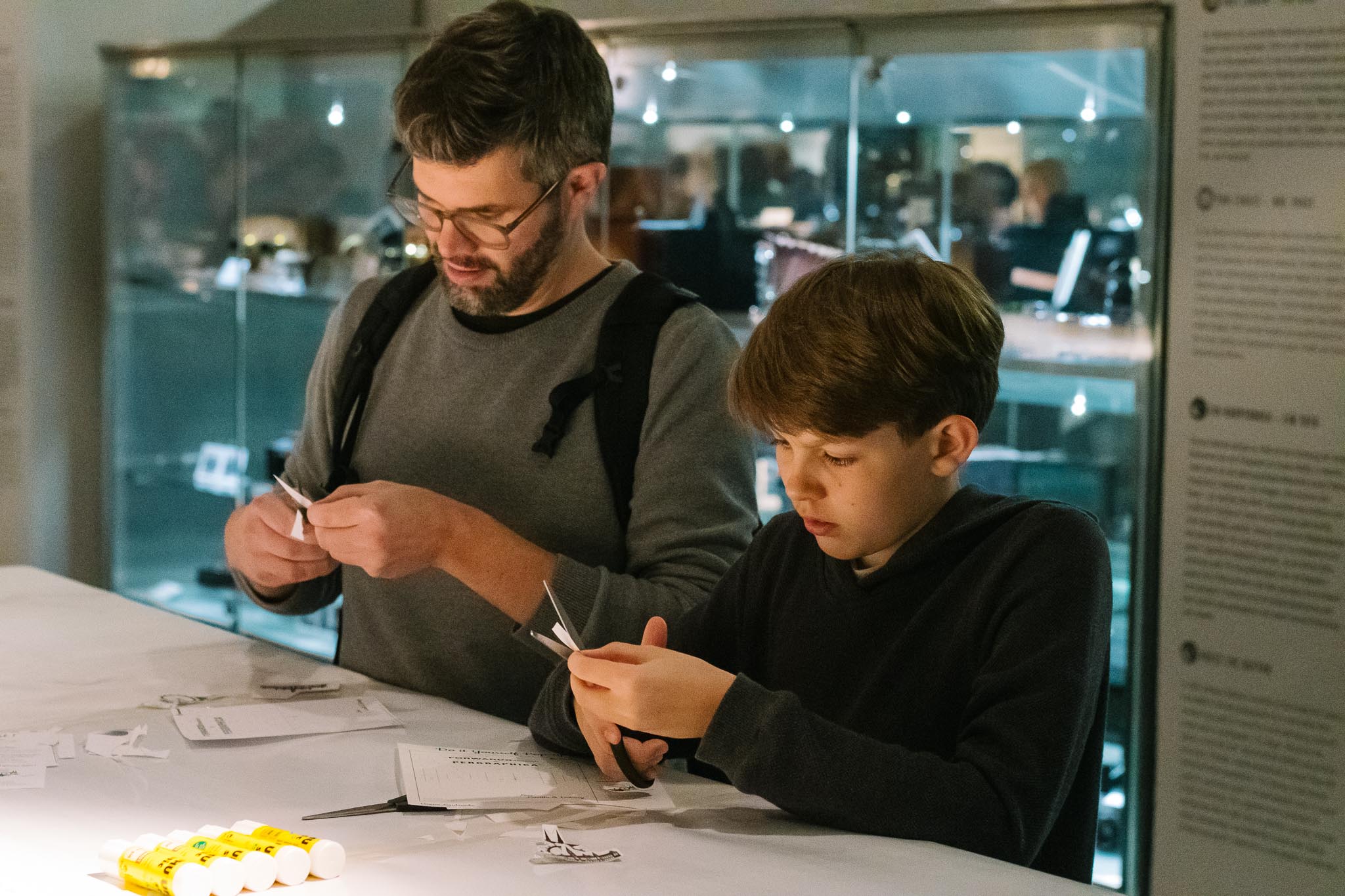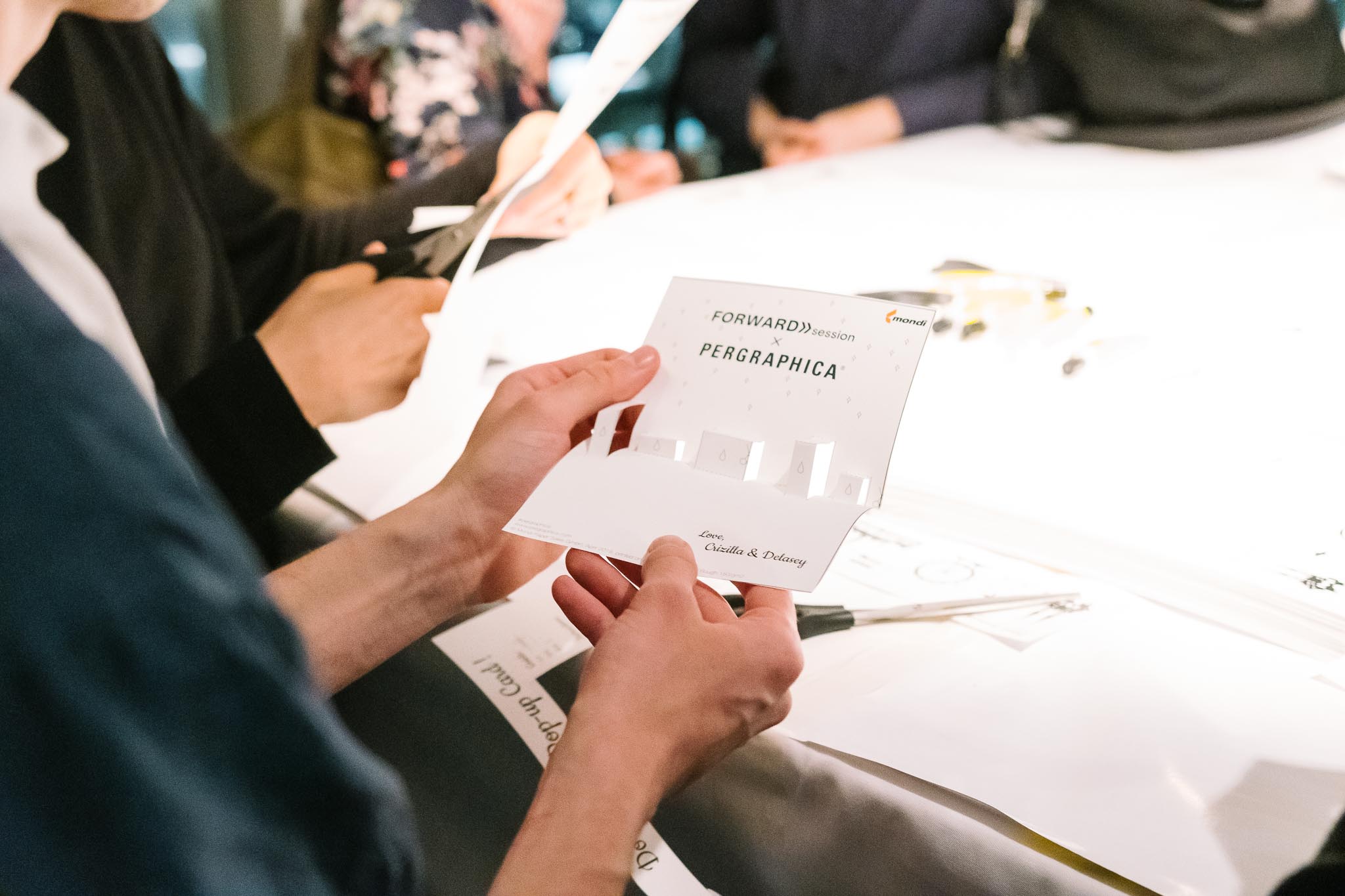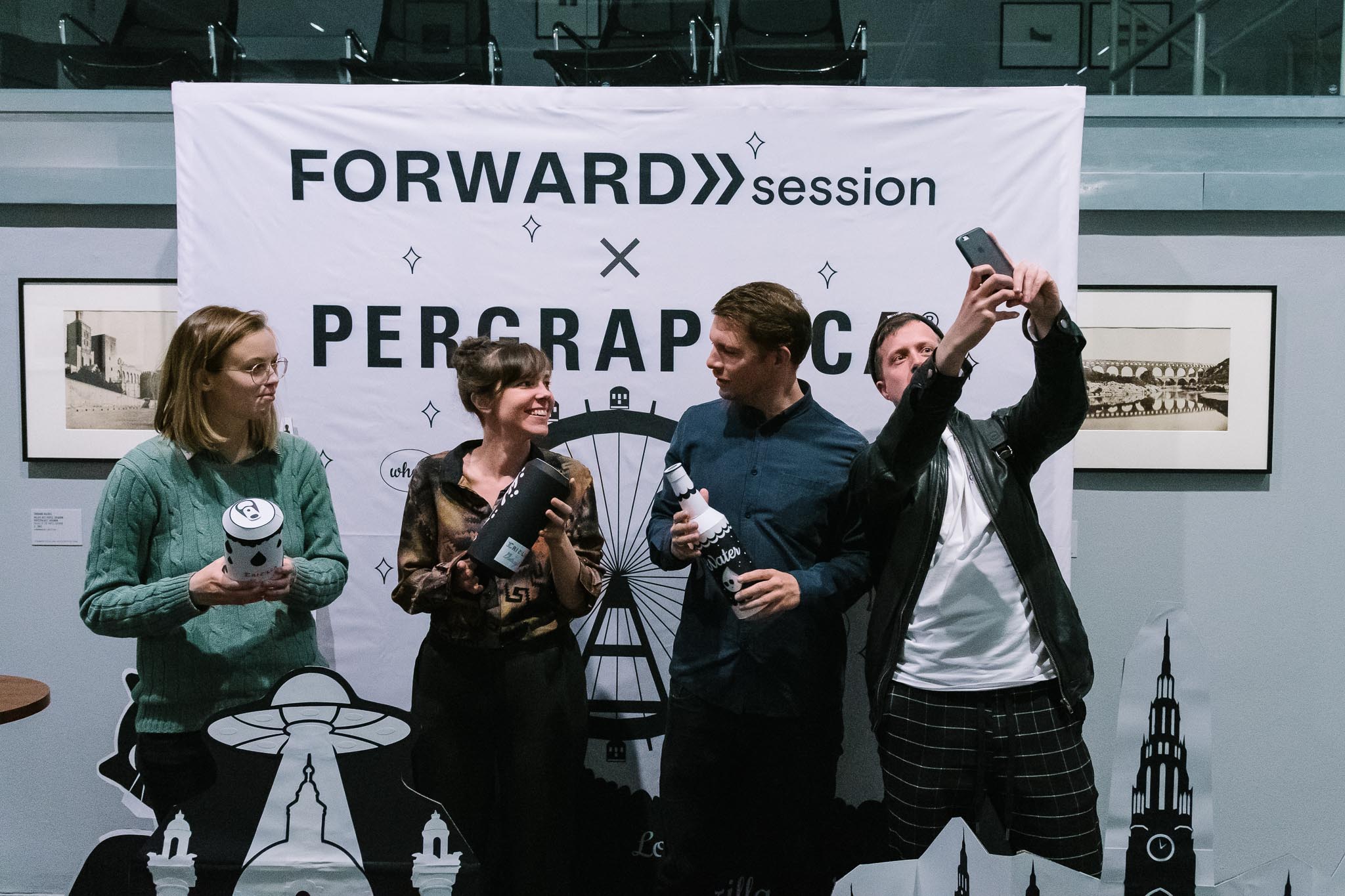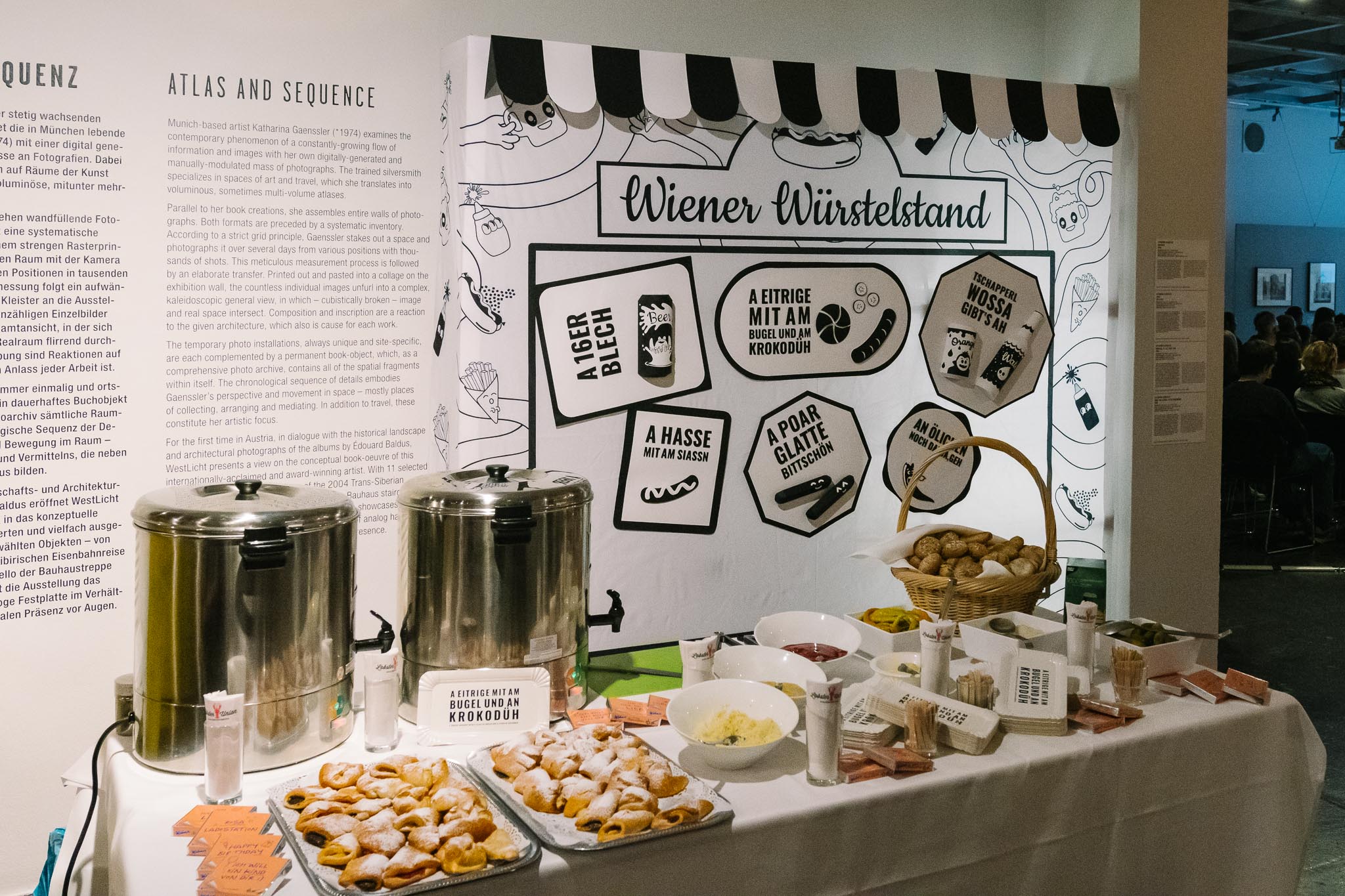 Paper will always play a creative part in our lives and businesses. What a great event!
Images © Matthias Schuch