Are you familiar with torn paper art? That's where you tear different colors of papers or cardboard to create a scene or landscape. It's the most fun and simple form of crafts with paper, and a great way of having fun with kids of all ages.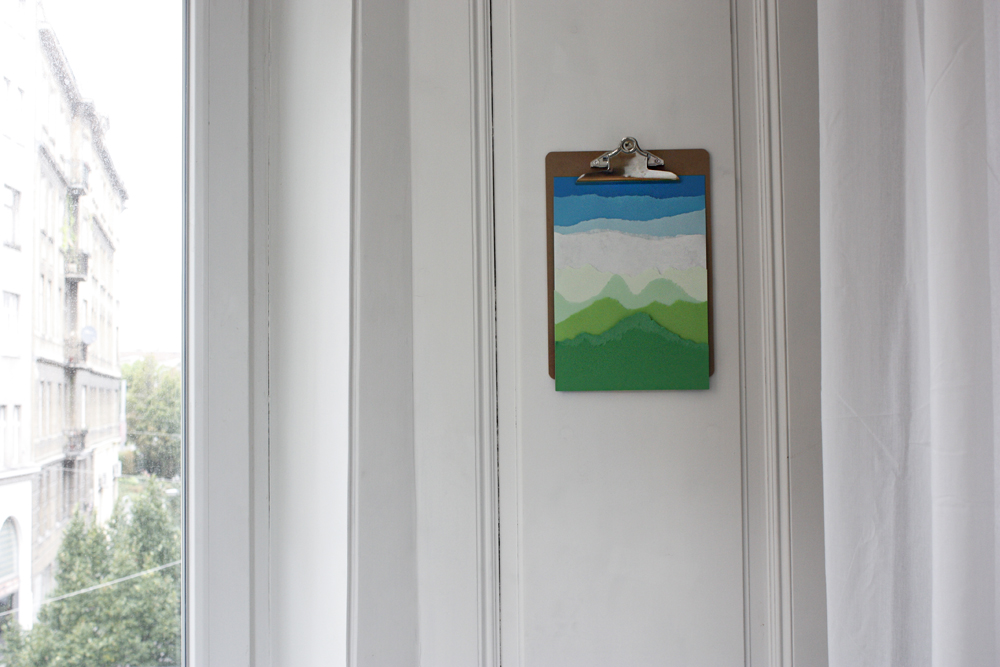 The most popular scene to create is a beach on a sunset but as I'm living in Vienna, in a country that's land locked without any real beaches, I decided to stay true to Austria and create an Alpine scenery. It actually turned out out pretty fun as I tried to create some mountain peeks and green valley's under the blue skies. You might even want try to create a specific scene: of a holiday destination, view outside your childhood window, anything. You can use colored paper or paint a texture with water colors. Have fun with it. This might also be a great and fun way of teaching colors to children.
The idea is pretty self-describing.
You will need:
• paper
I used IQ Color from Europapier, in different shades of blue and green, with a light marble pattern in the middle for clouds.
• a cardboard for the base
• paper glue or double sided tape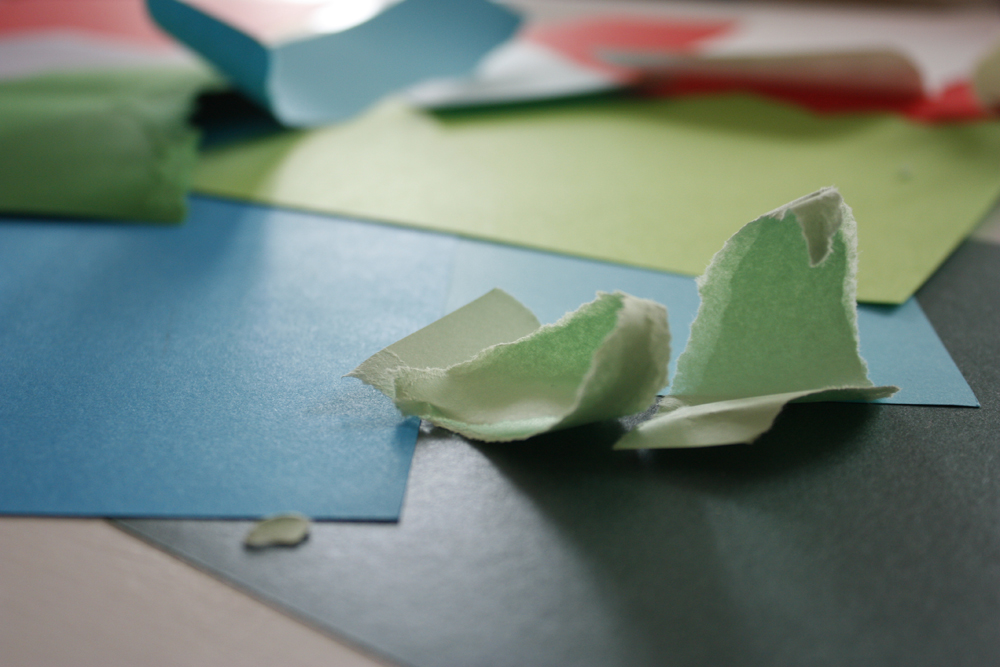 Instruction:
• Choose your colors
• Lay out the papers in the order you wish them. Think ahead how wide and in what shape you wish them to be in the final layout.
• Tear the papers, one at a time, giving special attention to the shape of the tear ie. if you wish to create mountains or hills
• Glue or tape the papers together
• Hang in your favourite spot or use as as greetings card or gift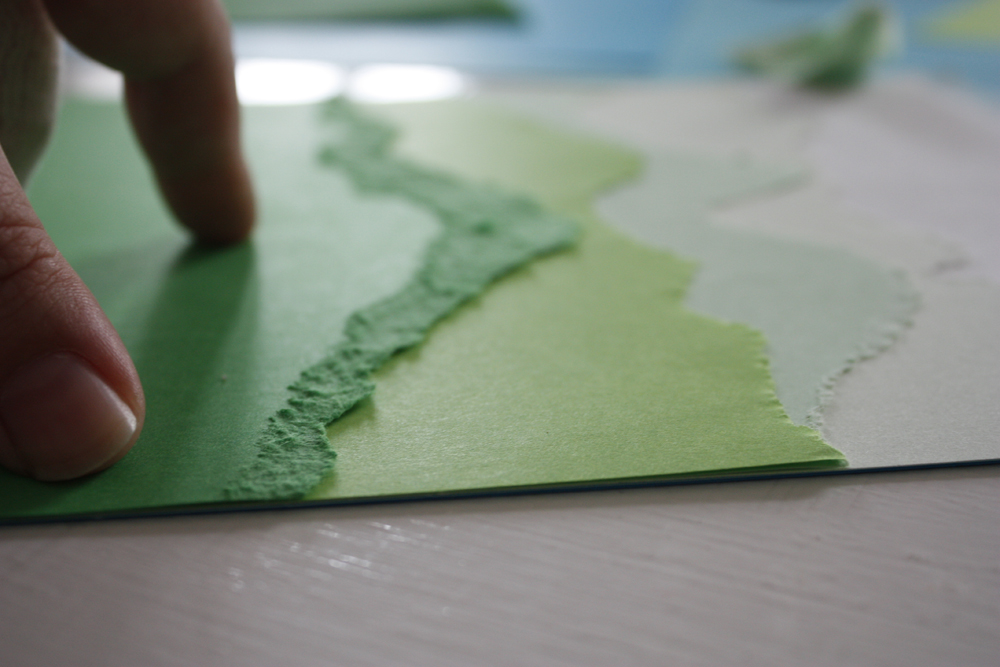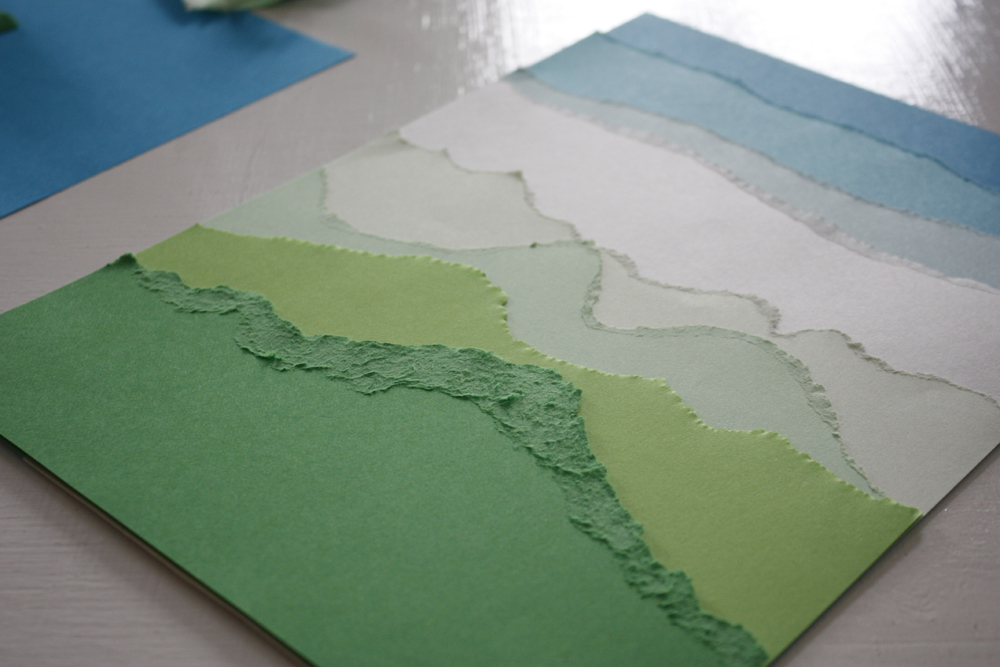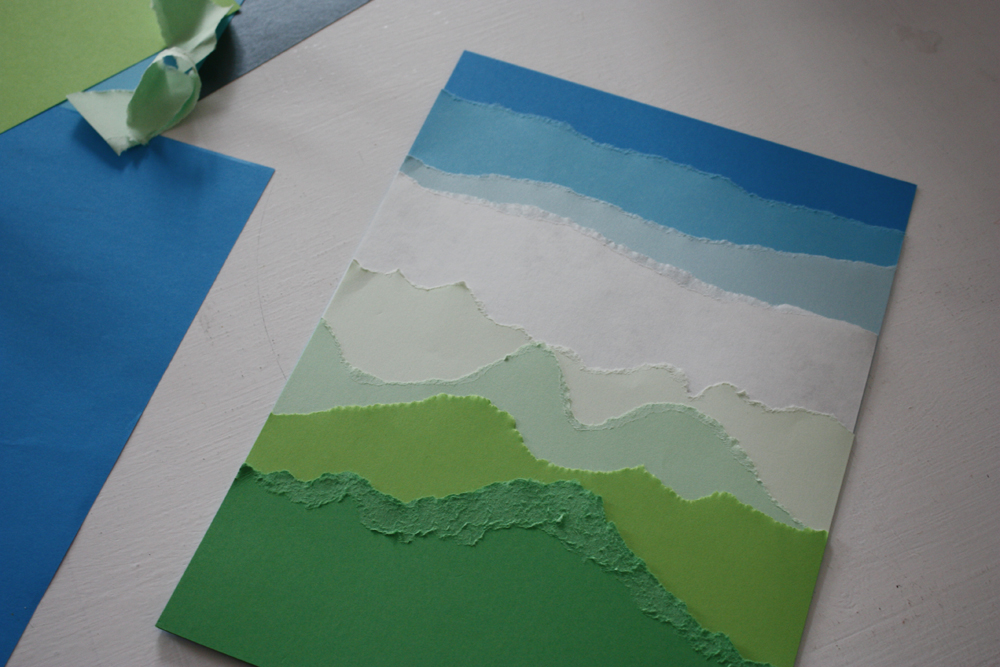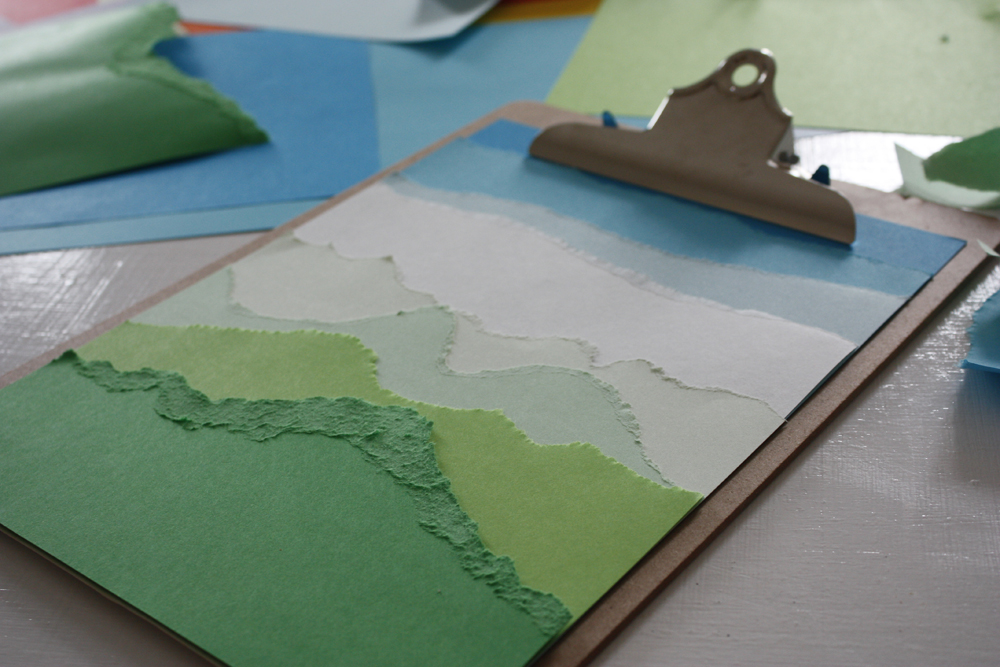 Images © Design & Paper