PRINT3Dfuture conference combines knowledge, networking, and entertainment in a fun way, a great mix of the trade show with lectures from international innovators and trendsetters in the 3D printing world. Not only did I learn more about the field in one afternoon, I saw beautiful designs from creatives who's found the technique to express themselves.
Organized for the second time, this year Print3Dfuture took place in the beautiful Semperdepot near the Vienna Naschmarkt. The main hall was filled with industry leaders showcasing their barrier-breaking equipment, boasting about the new features, extensions and capabilities. All the main 3D printer companies: Alphacam, Coobx, Conrad, 3DEE, VirtuMake, and MakerBot, were there, along with the designers and creatives from the local HappyLab.
The main stage was set in the stunning Prospekthof in the back of the building that opens up four floors all the way to the ceiling. Space itself was impressive, and so were the speeches that took place there. It was interesting to hear Emilio Sepulvedo from Natural Machine to explain the new advances and possibilities 3D printing brings into the food industry. Still, the idea of printing out a cookie that looks, tastes and smells exactly the same as one made the traditional way is uncanny. And how in the end the ingredients in the 3D printed foods might be multiple times more natural than the additives filled ones in our grocery stores. Of course, there is a long way to go but progress is inevitable.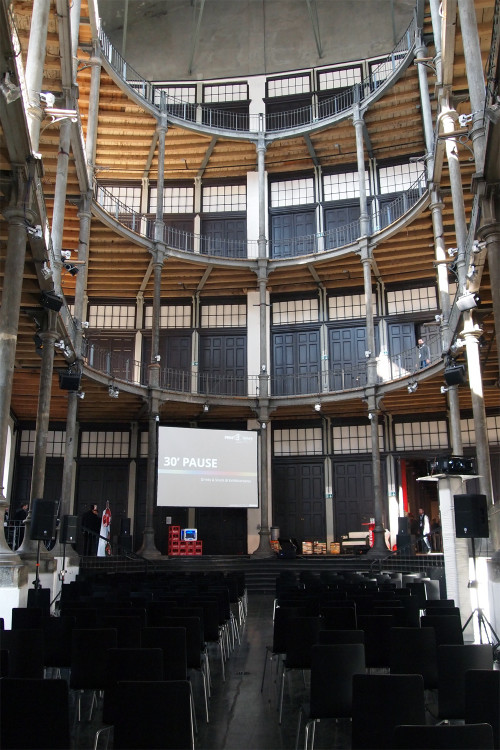 3D printing is bringing manufacturing into peoples homes and creating global communities around it. Filemon Schoffer from 3DHubs gave a speech on how a simple idea of connecting people is the key. A community of over 13 000 people in 140 countries are providing access to 3D printing for over a billion people. Anybody can join and look up a local with a 3D printer. It's bringing down the barriers of the industry, putting it into the hands of the makers. Anybody, including you, can print out your own 3D model, whatever it might be, today. See more info at www.3dhubs.at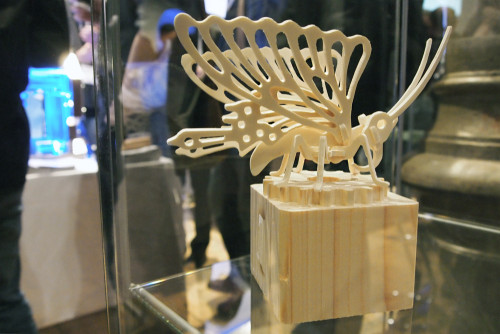 Unfortunately, I was only able to follow the speeches in English, and was rather disappointed when I found out the Keynote speech by Evelyn Leu from Google was in German. But I spend the time well, giving a closer look at the designer's work. HappyLab, Austria's first "fabrication laboratory" is a place where ideas and projects can be brought to life with the help of a 3D printer, Laser Cutter, CNC milling machine and Vinyl Cutter. Many of the local designs where produced by them. Including beautiful and clever jewelry, toys, models, parts of bicycles and longboards etc.
All in all it was an interesting and educational day, filled with Ooh and Aah-feelings of wonder. We'll see you there again next year!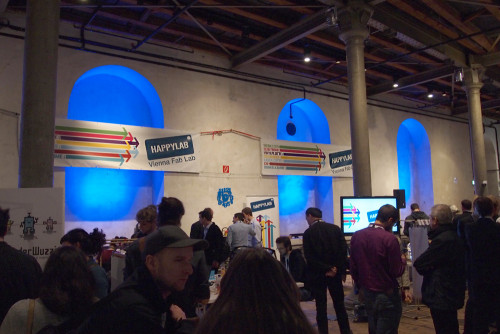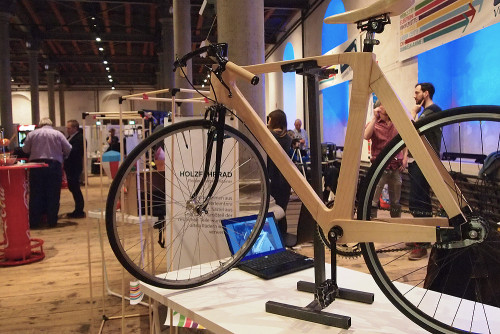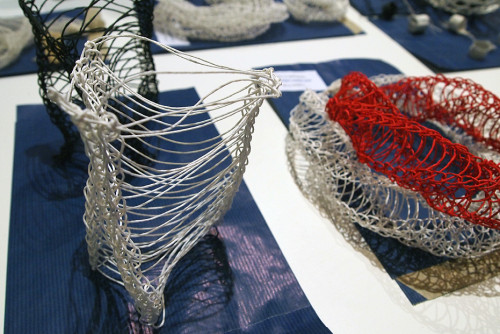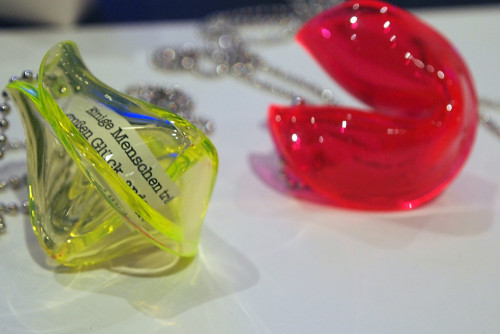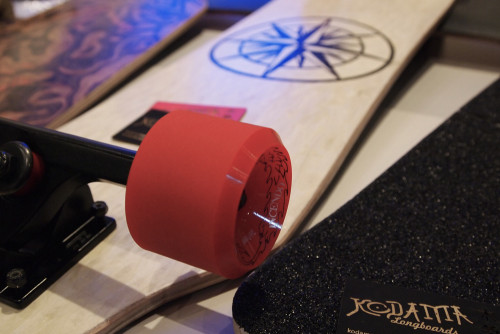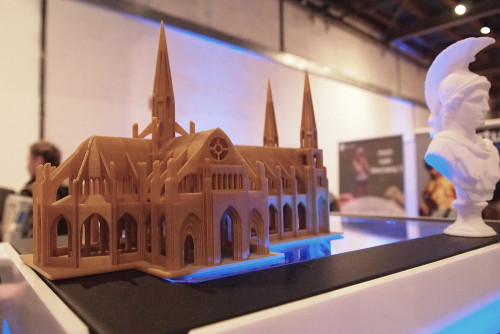 Images by Design&Paper