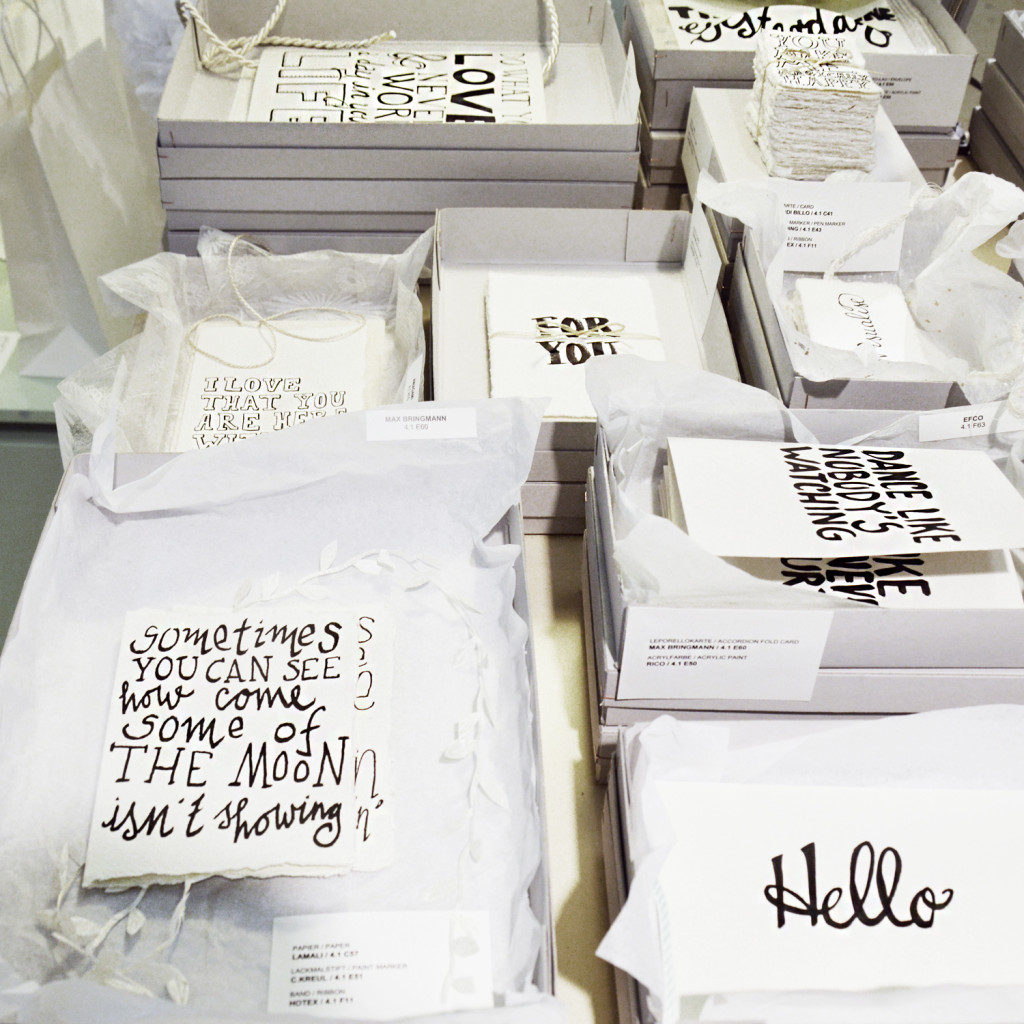 Last Monday we flew to Frankfurt to visit Paperworld and Creativeworld, one of the main events of the European paper, creative and crafting industries. We visited several stands, met some of our partners and customers, and checked out new products. Our favorite part of the fair is, however, the TREND SHOW. It is here where we find new inspiration for greeting cards, mailings, D.I.Y. projects, packaging designs etc.
Under the overarching topic "Fantasy Garden" the trend scouts at Stilbüro bora.herke.palmisano from Germany presented three trend worlds for 2013 at Creativeworld: Romantic Look, Geometric Work and Modern Decoration. One element which is present in all of these style world is embroidery – THE trend for 2013!
Romantic Look – as the name already says – is a romantic, playful, harmonious and rather feminine style world. We see a lot of white combined with soft pastel and sorbet shades. All shapes are round and soft. Hearts, flowers and feathers are the predominant symbols. The materials used – paper included – are high-quality and delicate. The greeting cards in this trend world are all decorated with hand-written and personal poetic messages. Calligraphy, stamping, punching, folding, painting and embroidery are the main forms of decoration in this style world. Romantic Look reminds me very much of a hippie bride.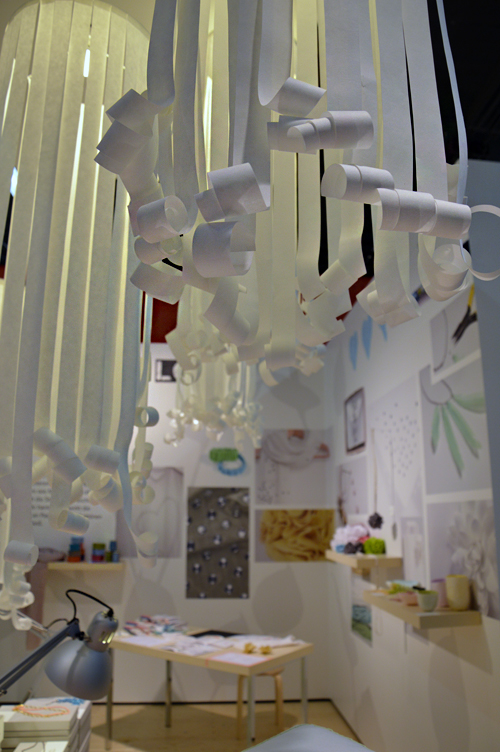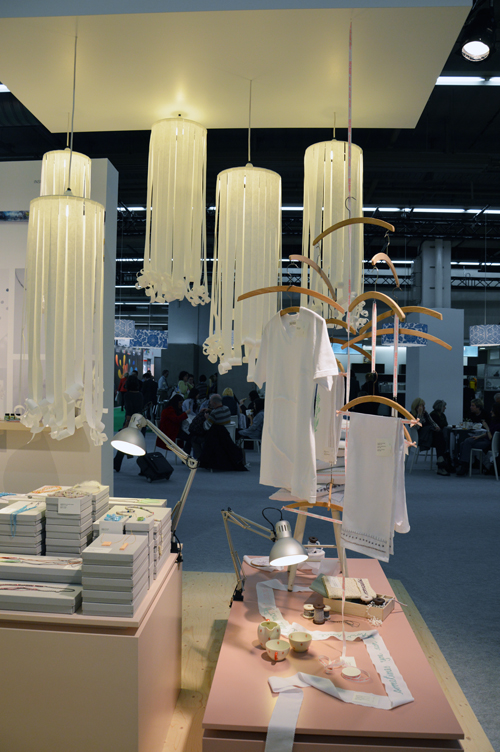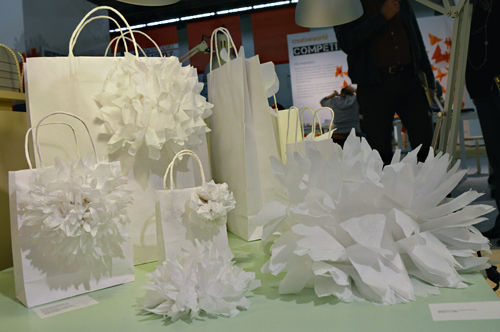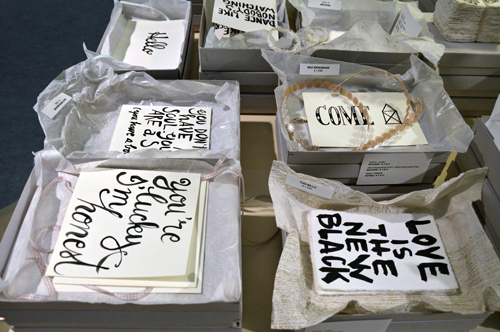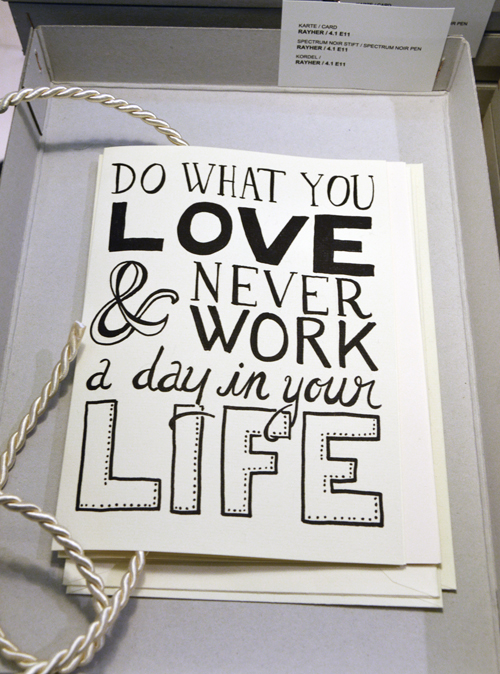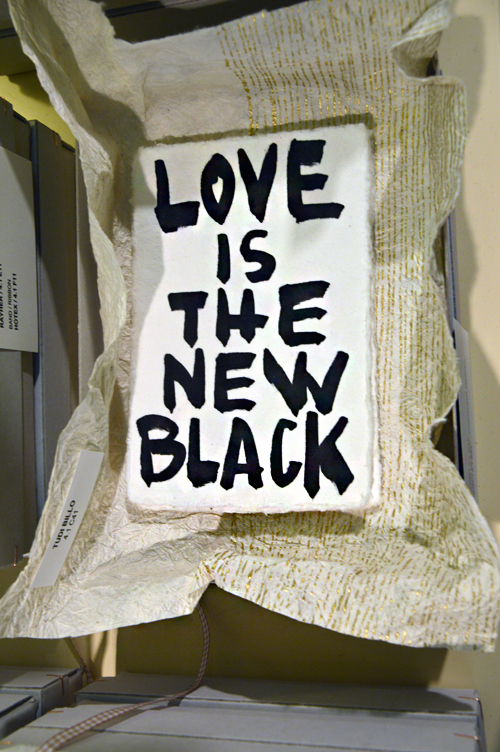 Geometric Work puts the straight line in the limelight. The lines can be printed, drawn free-hand, taped or embroidered. This look is contemporary, minimalistic and fresh – it reminds me very much of Scandinavian design. There is a lot of white and black combined with strong red and blue tones. All shapes – from simple lines, stripes and zigzags to QR codes, drawings and typography – are linear and pointy. My favorites were the blue and white zigzags as well as the greeting cards decorated with stitches by a sewing machine and multifunctional tapes in different patterns and colors.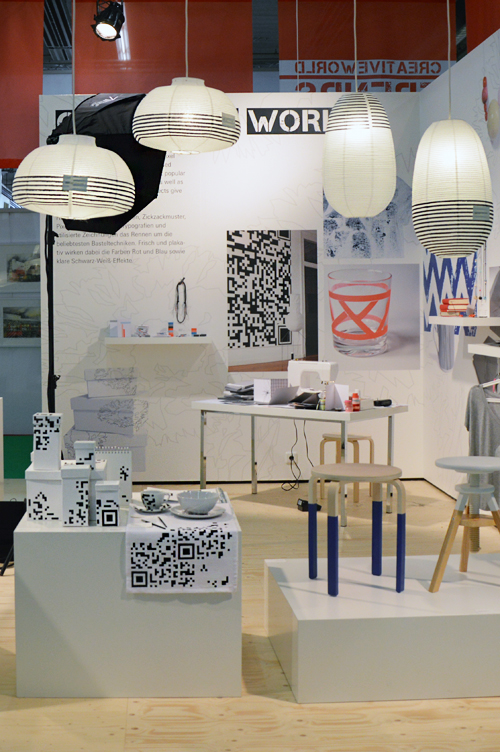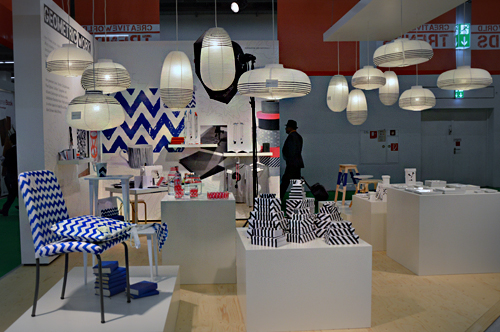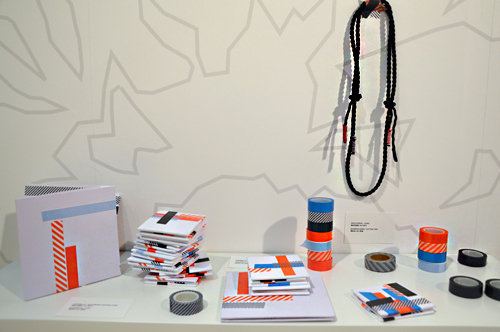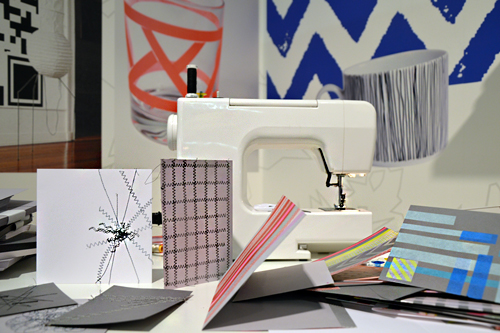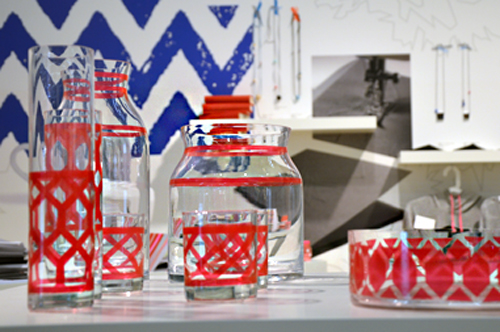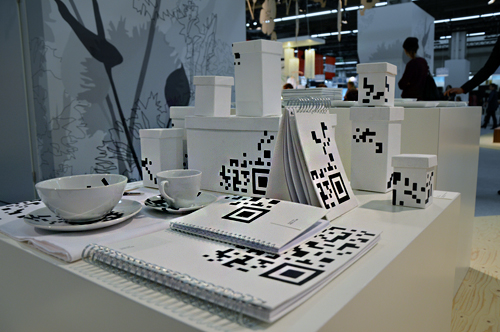 Modern Decoration, the third trend world, is – as you can imagine – all about decoration. This trend is an interesting combination of two worlds: Down-to-earth, natural colors such as mahogany, dark green and black are combined with intense colors such orange, red or turquoise. Dried leaves, seeds and flowers as well as shimmering gemstones and crystals decorate paper and other high-quality materials such as wood, leather, metal and wool. And the classic cross-stitch makes its comeback. I would describe this trend world as "grandma style meets bling bling".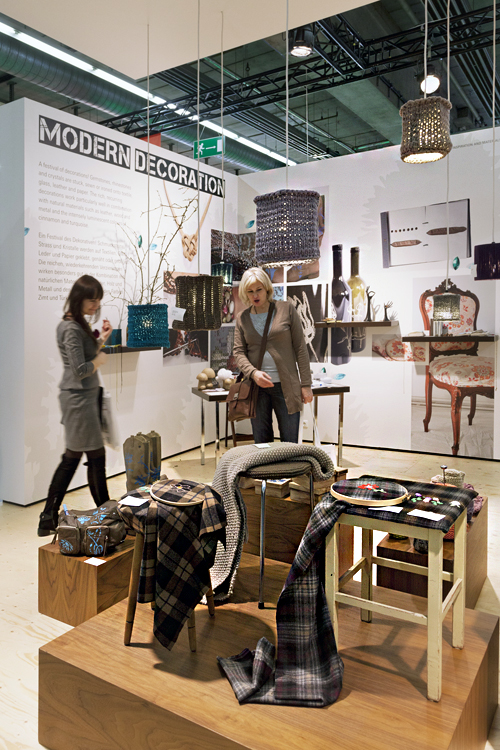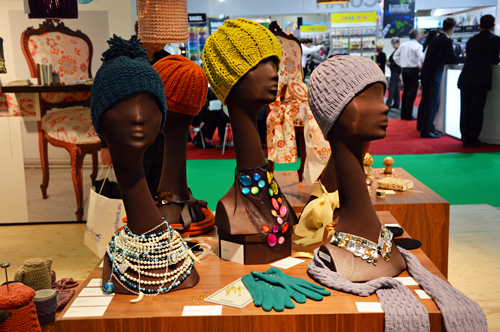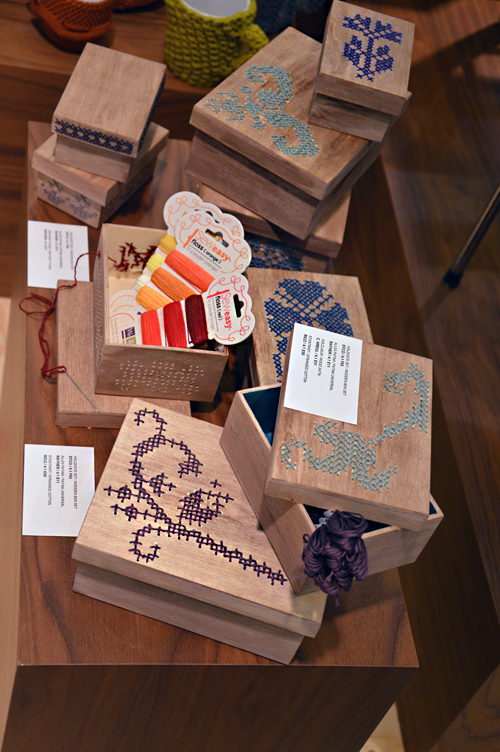 Visitors had the possibility to play with the trends and try out some of the techniques themselves.
According to Stilbüro bora.herke.palmisano "trends are a sort of optical manifestation of current aspirations and needs." What is your favorite trend for 2013? We are curious!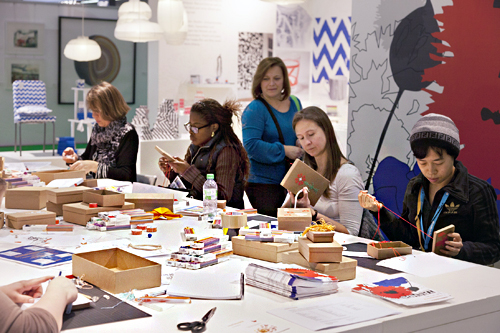 Photo courtesy of Sophia Platzgummer and Messe Frankfurt Exhibition GmbH