On the up-coming Sunday, August 18, the International Restaurant Day celebrates its 10th edition. A tradition started in Finland in 2011, Restaurant Day is a worldwide food carnival where anyone can set up a restaurant, café or bar for one day. It can happen anywhere: at home, at the office, on the street corner, in your garden or courtyard, at a park or on the beach. Why not take part in the fun and spice up your pop-up restaurant with some simple papery D.I.Y. ideas?!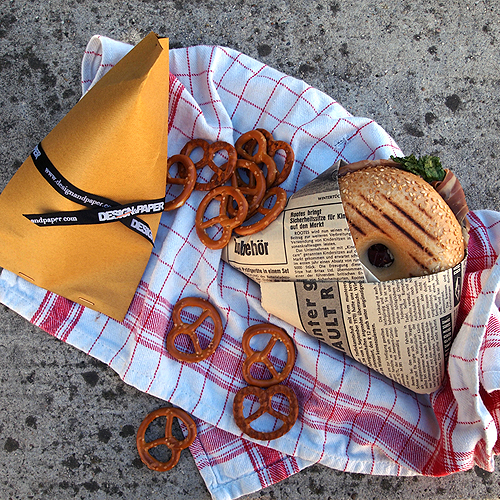 Restaurant Day has grown to be the biggest food carnival in the world since its launch back in May 2011. Starting out with 45 pop-up restaurants in Finland set up by ordinary people with a passion for food, is has now grown into almost 2.000 restaurants in over 30 countries. The event takes place four times a year and is spread across the world from Slovenia to Venezuela, and many places in between!
The idea is to simply open your own restaurant for a day. How many times have you been complimented on your amazing home-made sushi or had a dream of opening your own little vegan cupcake cafe? Now it's the time! And, as we at Design & Paper love food almost as much as we love paper, we thought to come up with some cute ways to combine the two. If you happen to be one of the thousands of people taking part in the f0od carnival, you still have time to spice up your restaurant with these cute little paper tips!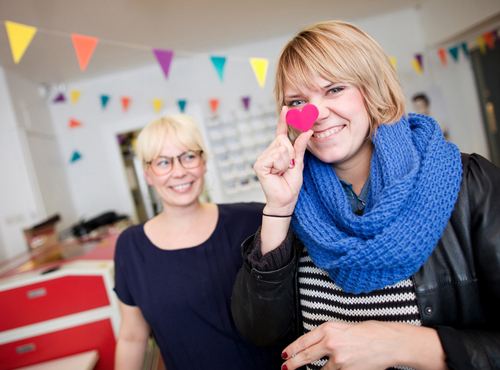 Why not decorate a festive feel to your restaurant with paper banners and flags! Just like Tiina Hakala and Outi Kallio (pictured) did in their Tits & Tacos restaurant.
Tits & Tacos, Helsinki
Ravintolapäivä / Restaurant Day 19.11.2011
Photo: Roy Bäckström

To find a restaurant near you, visit the Restaurant Day website or download the app straight to your phone. We are sure to pop into one of the restaurants in Vienna!
A simple and hassle-free way to serve anything eaten by hand, is to roll up a paper and use it as a cone. We gave it a pop of color with wrapping the grapes in IQ color paper from Europapier. Perfect for pretzels, grapes, popcorn and candy!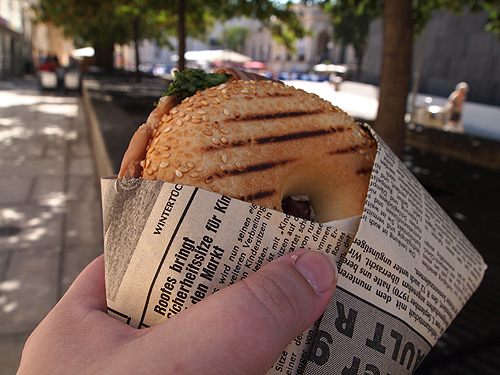 A yummy sandwich or a burger is so much more enjoyable when there's no dressing dripping down on you. So make sure to wrap it up tightly with some paper. We used old (clean!) newspapers for the bagels we did, and packed the pretzels in a sealed package made of Fancy Emboss buckram, easy to rip open when wanted. The colors and papers gives it a cute retro look!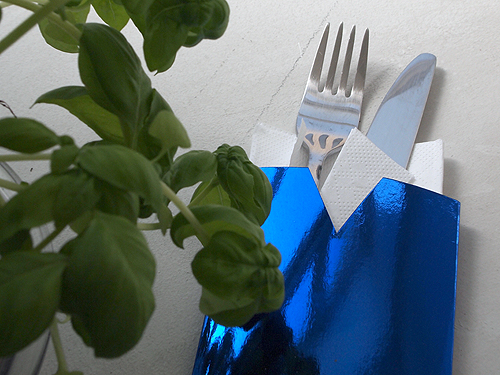 When eating out it feels like you always have your hands full? Nowhere to put down your utensils and always missing a napkin? Make little packages (for instance of Mirror Board) with all your needed tools all in reach. No more missing or dirty spoons! And why not pack the salt and pepper in ready made pouches.
Happy Restaurant Day to all of you!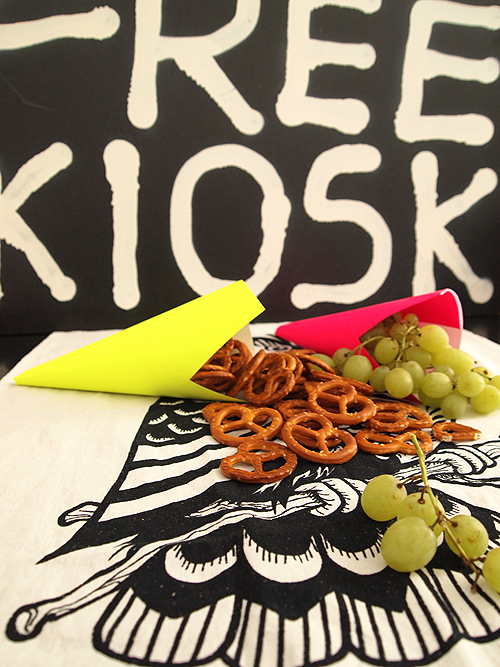 Photo source: Restaurant Day, Design & Paper