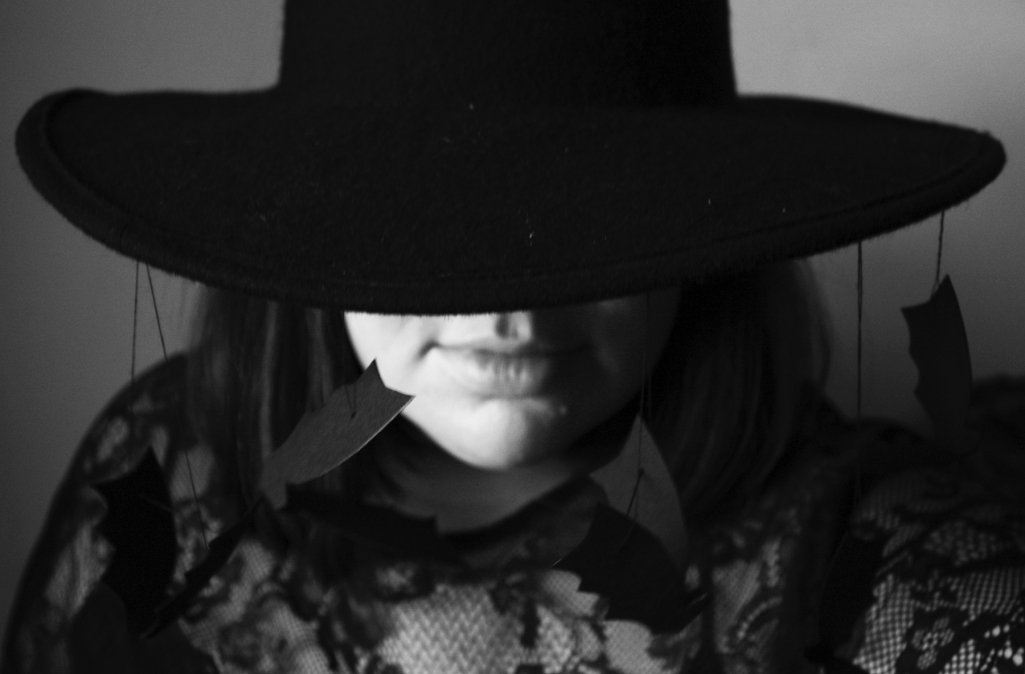 I'm seeing a pattern here. Looking back at the last few Halloweens it seems like my costumes follow a pretty clear formula (2013, 2015). Head wear. It seems like that's my way to approach this holiday of costumes and dressing up, and I totally know why. I'm a super picky dresser. My wardrobe consists of marely black dresses, shirts and pants, with an odd white dress shirt thrown in, representing the cliche of a Scandinavian designer to a tee, unfortunately. But as I'm not one to diverge from my comfort zone, but have an enormous love for hats – head wear is the perfect Halloween costume option for me – and anyone like minded! In the past I've had a go at larger, more colorful and time consuming DIY projects, but as this years need for a costume came pretty last minute I needed something quick, fun and easy to make. The idea of the Bat Hat came from my outfit. I wanted to wear a Goth/Dracula/Mortisia type dress that I bought some time a go, but it needed something a bit more "Halloweeny" to add to it, to not just look like a funeral ensemble. So I took my largest brimmed hat, some black paper and got busy!
You'll need a hat, paper in heavier weight, I used Pur Cotton Poudre-Noire in 350 gsm, , available at Europapier, scissors and thread&needle.
Instructions:
Step 1. Fold your paper in half and draw the out line of a bat to one side – cut it out while folded so you'll get perfectly symmetrical bats. You'll need 5-15 bats depending on your hat size.
Step 2. Attach the bats to the brim of your hat my thread and needle. Hang them in variable heights and positions to create a nice flow and look.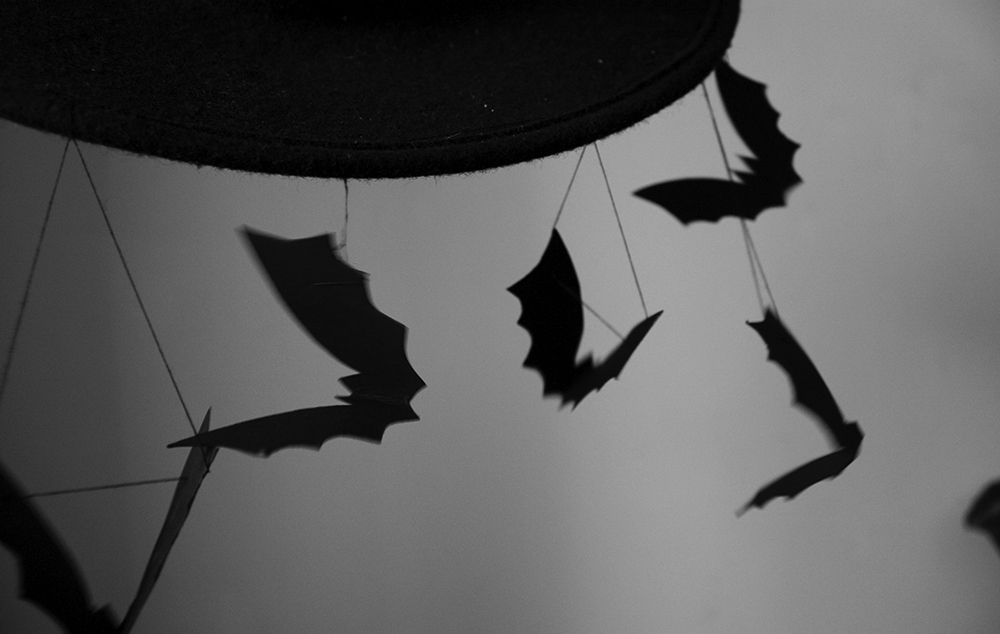 Photos © Design&Paper