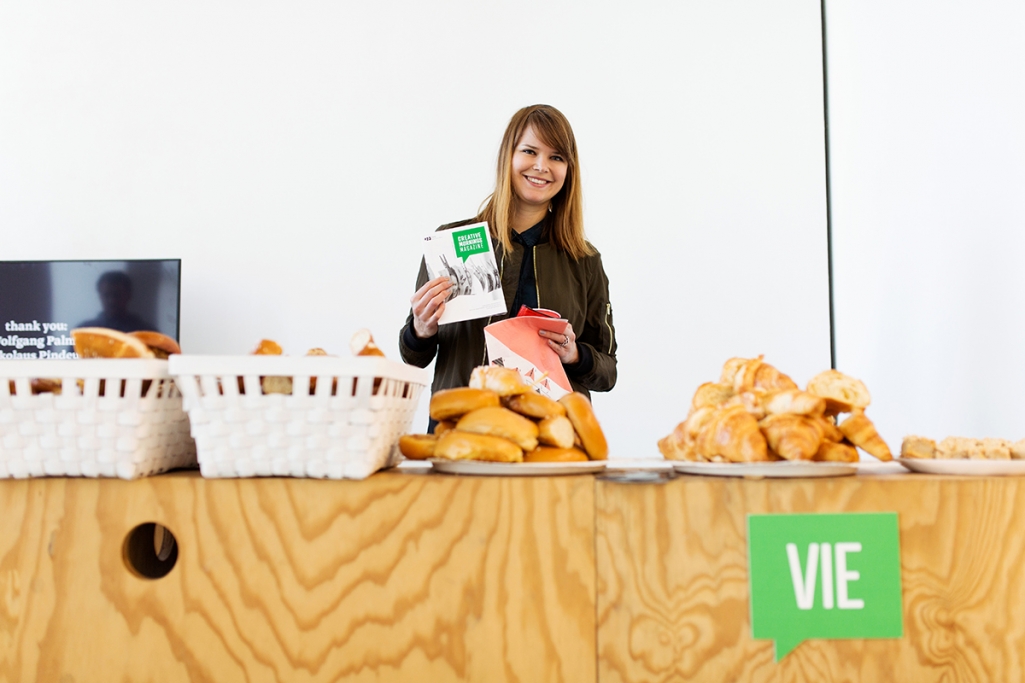 Lisa Langmantel
We are blessed to live in a city full of art, creativity and design thinkers, where incredible art collections are on our finger tips, inspiration is never hard to find and being amidst like-minded people makes it just the more special. The creative community in Vienna is wide and variable – large enough to never bore you but small enough to build lasting connections as well as friendships. But what makes all this possible are the movers and makers behind it all. One of who's definitely pulling some weight is Lisa Langmantel, the driving force behind CreativeMornings Vienna as well as the video about Turkish contemporary artist Ardan Ozmenoglu and her project "Ottoman Paper Carpets", which you couldn't have missed if you follow us on any social media. We snatched up some of her time and asked her, how does she do it?
Design&Paper: To start off, please introduce yourself to our readers.
Lisa Langmantel: My name is Lisa Langmantel and I would describe myself as a happy explorer, with a background in Design and Strategy, who is fascinated by visual beauty, smart branding and experiences and self-initiated projects. Right now I work from 9-5 as a brand consultant. Besides that, as it is typical for an explorer, I have a lot of side projects.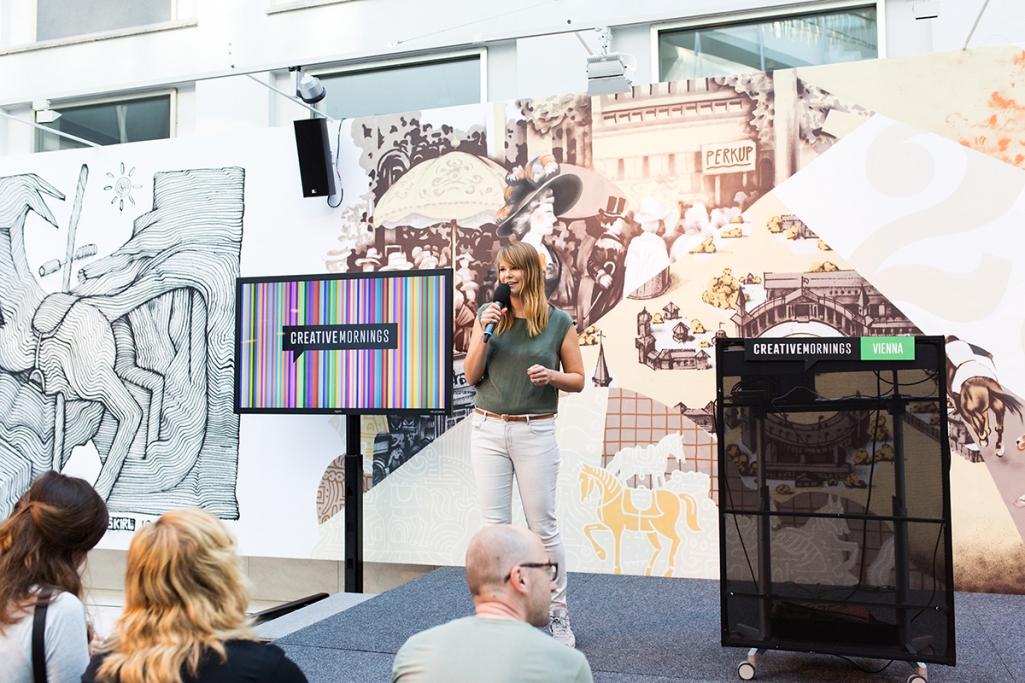 D&P: What projects are you working on right now?
L.L: My main side project is the event series CreativeMornings Vienna. I initiated CreativeMornings in Vienna three years ago and today it is a monthly event which allows around 100 people to attend in order to get inspired and connect with each other. And the best thing: it is for free for the participants. In my role as the Host and Head of Experience at CreativeMornings Vienna I create and curate event experiences based on the vision to connect, enrich and inspire the community of Viennese creatives locally and globally. Our next event will take place on the 21st of October – check our Facebook page for updates.
Videos are another thing I love to do. Moving images are a great medium. I am very happy that I got the chance to shoot the video for the "Ottoman Paper Carpet" project. And last but not least: there is an upcoming side project which is all about screen printing – check my website for an update.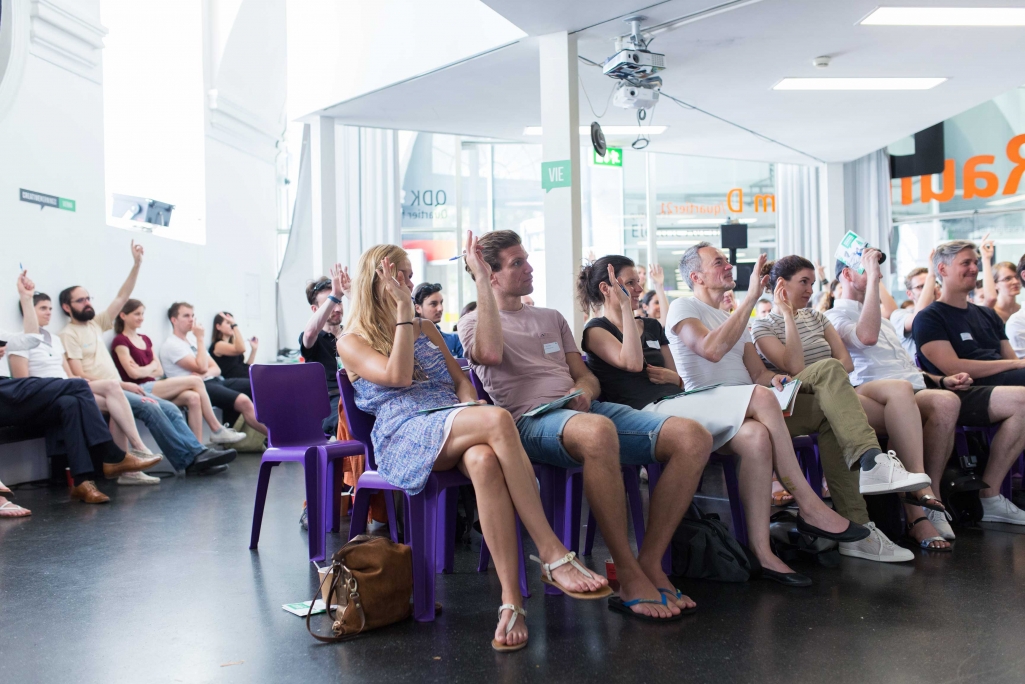 D&P: You just shot/produced a video about Turkish contemporary artist Ardan Ozmenoglu and her project "Ottoman Paper Carpets" which was shown at Viadukt Screen Prints in cooperation with Europapier in the course of Vienna Design Week. How was it working with Ardan? And what did you focus on in the video?
L.L:  The focus of the video is to show the concept and the production process behind the project, because at Vienna Design Week visitors just see the end product. For me it was important to show Ardan's use of different techniques, paper types and materials and the screen printing process, because a lot of people haven't seen this before. Furthermore it was my goal to catch the great vibe and colorfulness of the project and Ardan's sunny personality – she is full of energy and creativity. It was a lot of fun to work with her.
D&P: How would you describe the Viennese creative scene?
L.L:  I got to know the local creative scene very well since I've been hosting "CreativeMornings Vienna" for the last three years. It is a vivid local scene, where a lot is going on – for me a good example is Vienna Design Week 2016!
D&P: What inspires you?
L.L: Self-initiated projects and the people behind it. It is one of the hardest things to start from scratch because there is no structure, no money – just this tiny idea which sticks to your head and doesn't go away. Which is good because otherwise I wouldn't have started CreativeMornings Vienna. A really good example of a self-initiated project is the Offscreen Magazine run by Kai Brach.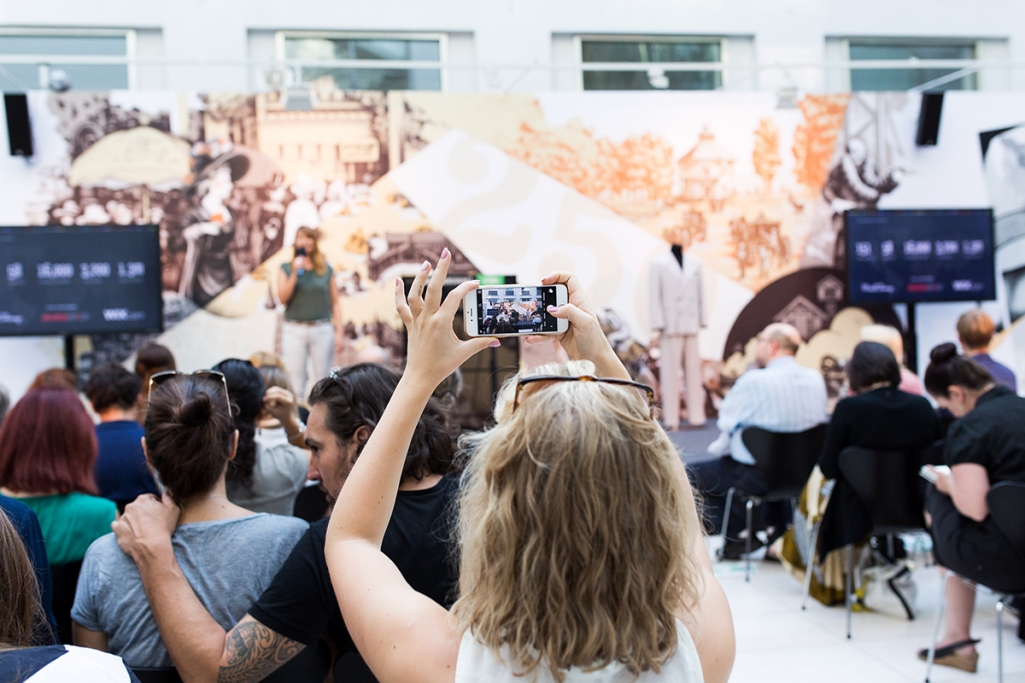 D&P: What does paper mean to you?
L.L: For me it is a very interesting and important material. I love screen printing and I used to work as a graphic designer, so it is a material that has been always around me. I like to discover the different types of paper – and there are loads of them so it never gets boring.
D&P: How do you spend your Sundays?
L.L: Ideally no alarm clock, with a long brunch and lovely people.
D&P: Sounds perfect! Thank you for the Interview Lisa and we'll see you at the next CreativeMorning.
Images © Victoria Koller