Pyré is not a classic food magazine, it is magazine about taste, colors, smells and faces. Yes, there are many mouthwatering delicacies inside, but you can also read about culture, economics and politics. The quarterly magazine from Slovakia founded by designer Anna Jabłonowska-Holý and lawyer Jana Birošová  just released its third issue. Time for us to take a closer look and talk to one of the busy ladies about the story behind the magazine, its style, the current issue, future plans and, of course, food.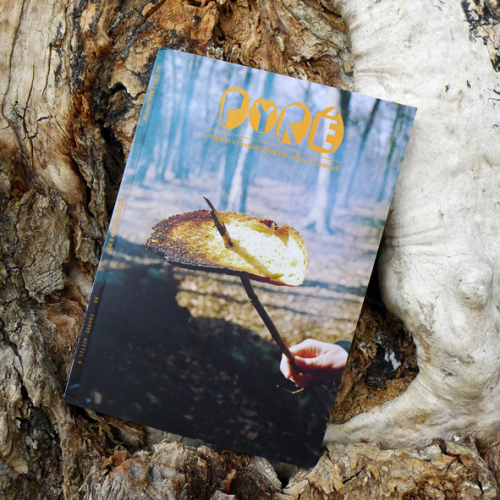 Please introduce yourself.
My name is Anna Jabłonowska-Holý, I am the art director and editor in chief of Pyré, a quarterly magazine from Slovakia about food in a wider sense.
Why did you decide to publish a magazine?
I have always been a foodie. Working as a freelance graphic designer I felt that I just had to publish something and for me publishing your own thing is the best way to do it. I was financially safe and bored and so I called my friend and now partner Janka, a lawyer on maternity leave, and I said to her: "Let's do a magazine, where we show everything we are interested in!" That's when Pyré was born. The magazine is like combining a hobby with work. And trust me, a lawyer and a designer is the best combination ever!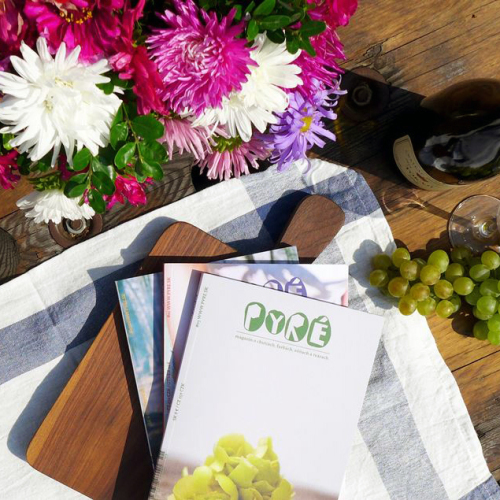 What is Pyré about?
As the name Pyré, meaning puree, says, it is a blended mixture of everything. Our subtitle says "magazine about taste, colors, smells and faces". This means it is not limited to food in a strict sense. Through food we talk about cinema, books, people, culture, economics, politics. We for instance invited an economist who is also a foodie to write an article about the protected designation of origin of food. Every issue has a different theme, the first issue's was farmers market, the second wood and the third boarders. Around these themes we then start building topics and asking contributors. Many of our friends write for us but we also try to go outside the box. When we have a specific topic we will try to find the person who is the best in this field and ask him to write the article for us.
Your current issue is about boarders. Can you reveal some details?
The issue talks about boarders from the food point of view. We write about passing food through boarders, about the cultural region Tokaj, about food in planes and why people drink so much tomato juice up in the air, about the fifth taste called umami, about what people were eating in Slovakia in the past, plus we present recipes from ten countries on the Danube and also show some weird stuff and a fashion shooting with food.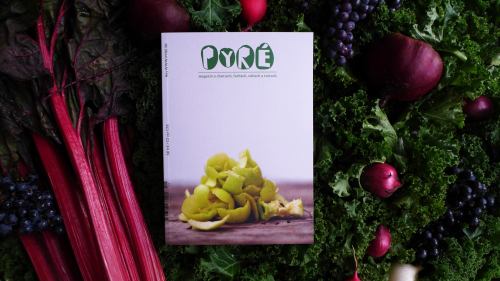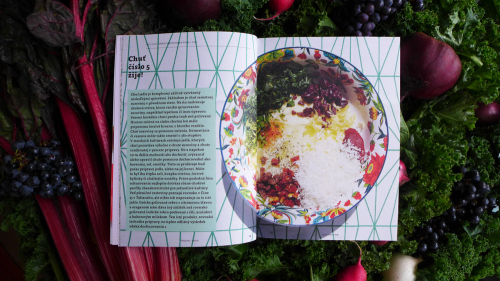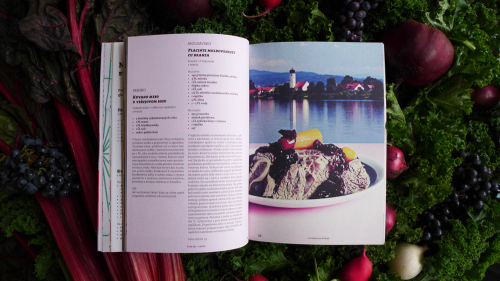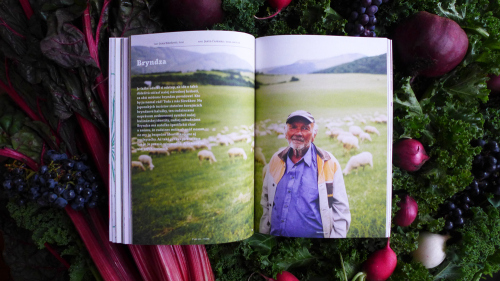 How would you describe the style of Pyré?     
Eclectic. We have everything from illustration, photography and kitsch to minimalistic Scandinavian design to drawings for kids and crosswords.
What's the story behind your logo?
As a designer I am used to rethinking things, but for Pyré's logo the obvious thing to do was: Potato stamps. For each issue we chose two main colors and their pastel counterparts which are use throughout the magazine. For the current issue it is green and red beet. I like to play with gradient colors and I love the contrast between white pages and colorful pages next to each other.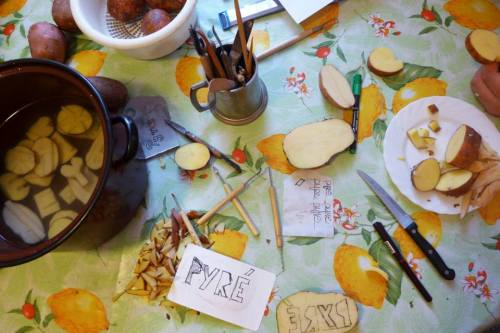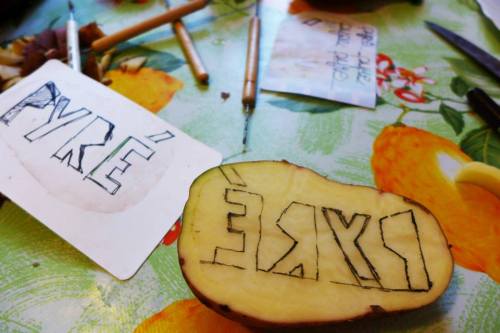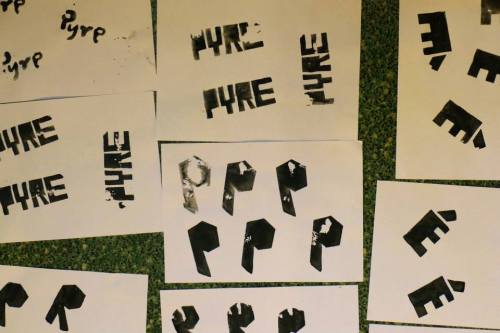 What inspires you?
I read a lot, not only about food. Design helps me to open my mind. Talking to people and travelling are very important as well.
Pyré is printed on Munken. What role does paper play for the magazine?
A much bigger role than I expected. I thought that only our designer friends would notice it but actually the paper is the first thing everybody notices. People open the magazine, smell it and say "Oh, this is different!" So paper is the first impression. Plus the paper helps us to achieve a premium touch which makes people understand the price of the magazine. We are still figuring out what is the best way to prepare the photos for this kind of uncoated paper – we are learning with each issue.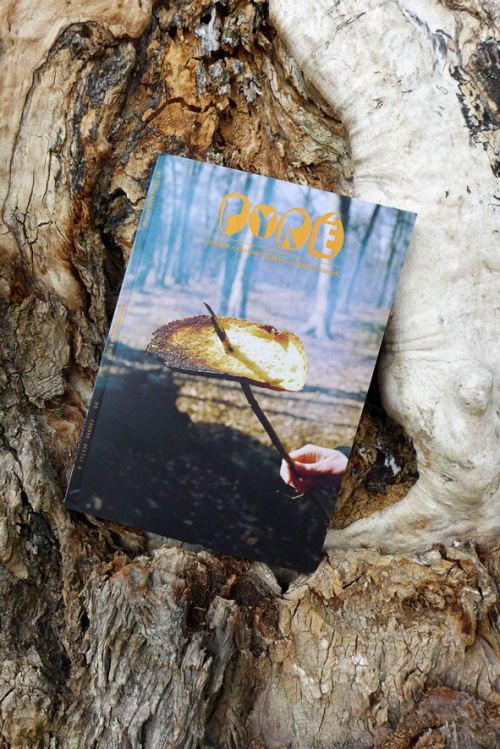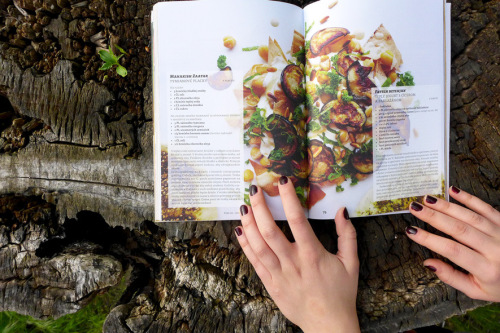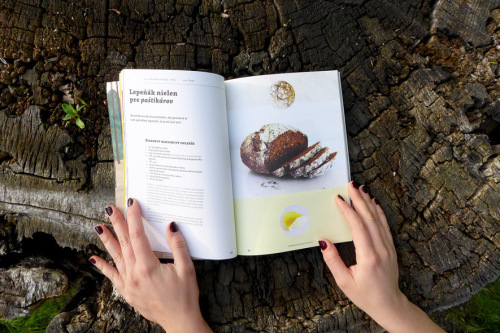 Which is your favorite dish?
This is changing each month. This month it is pizza made of pumpkin and chickpea flour with tomatoes, mozzarella and rocket on top – this is my September food! In August I was absolutely crazy about zucchini Carpaccio.
Where will your next journey take you to?
I am Polish, from Warsaw, living in Belgium with my Slovak husband and publishing a magazine in Slovakia. This means my immediate next travels will take me from Bratislava to Warsaw and then to Brussels. After that I will go to Copenhagen – can't wait for all the great food – and to London to visits some of my friends.
You are quite the traveller! What do you like to eat in Poland, Belgium and Slovakia?
My favorite Polish dish is Żurek, a soup made of fermented wheat with horseradish served with white sausage and a boiled egg. And of course there are also potatoes inside. This is the best food for a hangover and you can eat it all year round. In Belgium I love to eat Moules-frites, mussels and fries. And my favorite Slovakian dish is probably Bryndza, a sheep milk cheese, either served with baked beetroot or as a soup, which is called Demikát. (in the latest issue of Pyré you can learn everything about Bryndza, Ed.)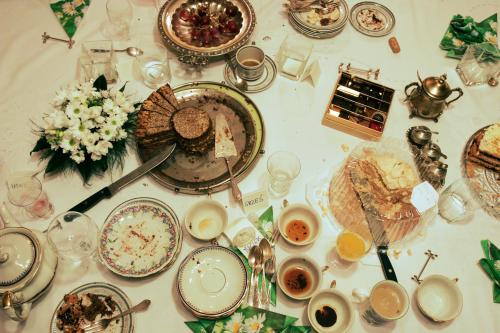 What are your plans for the future?
This sounds strange, but: Publishing a next issue of Pyré. And to have more ads in the magazine, not too many, but some. We are planning a food film festival for next year. And I personally would love to go to the sea side and see some sun.
Thank you very much for the interview! We are looking forward to many more issues of Pyré!
For all those who can't wait to get their own copy of Pyré, you can order it online in the magazine's webshop or check out the growing list of distributors. And one lucky person can win a copy of the brand-new issue of Pyré. Just comment below this post or on our facebook wall telling us about your favorite dish. We will draw the winner from the comments we receive until Sunday, October 5, 2014. We keep our fingers crossed for you!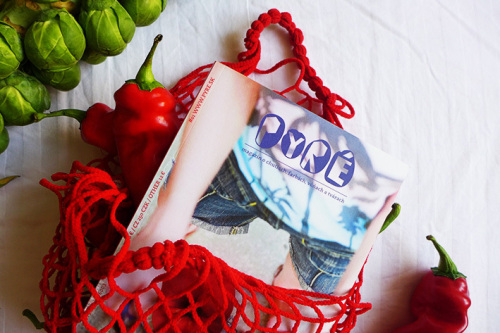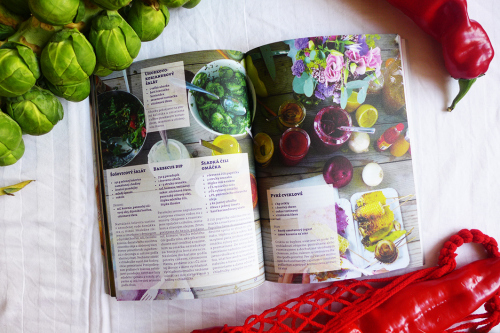 Photo courtesy by Pyré