He is a designer, illustrator, artist, musician and promoter and he likes to play. The man in question is Stefan Unkovic aka Stevie Whisper, a versatile and creative mind born and bread in Belgrade. His clients, which include some of the hippest underground clubs in the Serbian capital and Vienna, trust in his cool and unconventional style. Read on to find out more about Stefan's projects and inspirations, his thoughts on being a freelancer and the best clubs in his hometown.



Can you briefly introduce yourself?
Hi there, my name is Stefan. I've been hanigin' around for the past 28 years and most of that time I spent in Belgrade which was the capital of 4 different countries during that period and now it's called Serbia. Graphic design is what I do for a living mostly, but I also play some music and organize some shows from time to time. I'm a freelancer. And it's pretty tough being a freelancer here but not worse than sitting in the office when there's no need to. I did and still do a lot of boring stuff but as long as it leaves the time for these other cool things I'm fine with that. One of those "things" is doing all the visuals for my favorite club in Belgrade and sort of a second home – Drugstore.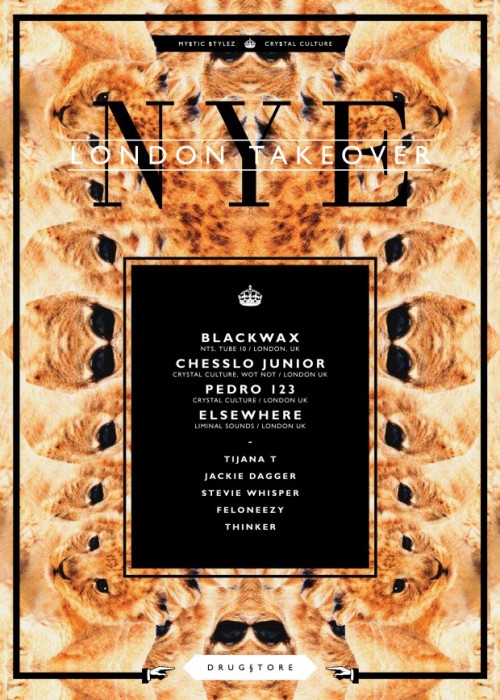 How would you describe your style?
Eclectic.
What or who inspires you?
At the moment I think it's this freedom you have to play with whatever you like in terms of visual. To be as unconventional as you can be, to re-contextualize visual language playing with archetypes. I guess it might sound pretentious but that's the reason I used the same word two times and I'm gonna say it again – PLAYING.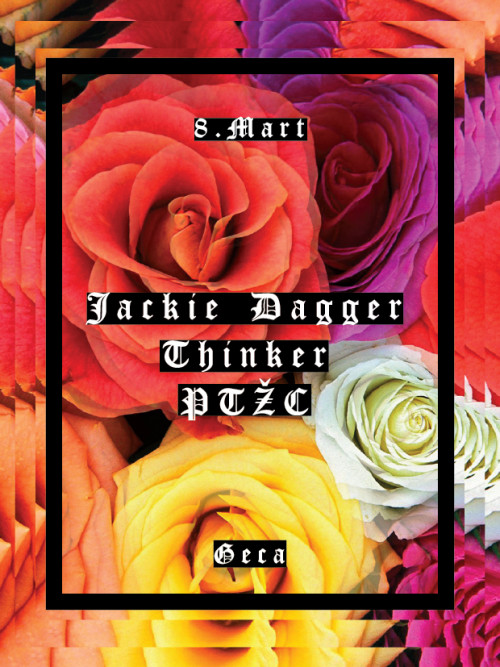 Tell us about your project SuperSizeShe.
Me and my friend started it while we were still heavily involved in a punk scene. At the beginning it was just concerts of local bands, then we started bringing some international acts. Meanwhile we started to open up more to different genres and styles and also decided to try and step into DIY publishing, expanding the area of interest to visual arts. It's been 8 years now since it started and so far SuperSizeShe organized a whole bunch of events in Belgrade with more than 50 artists from all over the world and published a decent piece of work that documents the life of the independent cultural scene here.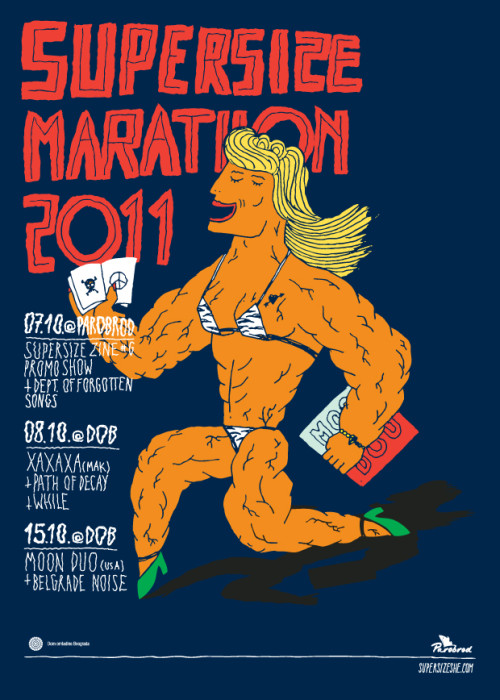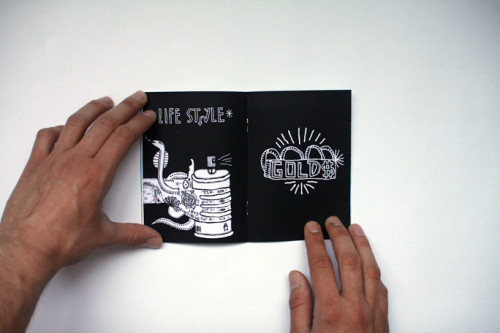 SuperSizeZine, an edition of home-produced limited edition art-zines
You contributed a poster to the side effects collection. Tell us about the idea behind "Untitled 001".
I already had to answer this once and now I'm gonna quote myself: "I have always been wondering – if a man is a wolf to man, is wolf a man to wolf? And what would it mean at all?"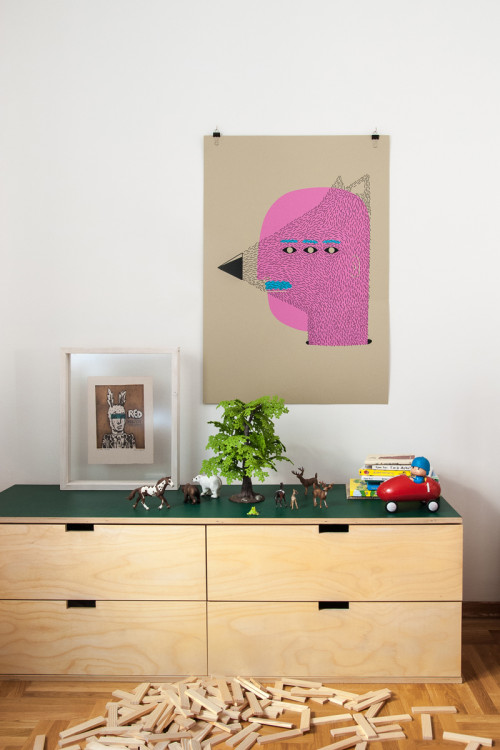 In your portfolio are many posters for concerts. Is there any artist you would love to work for?
It would take too much time to write them all down. The thing is I wish I could do much more album covers especially for vinyl releases.
What role does paper and print play in your work?
Fetish.
Some time ago we pinned you I bleed helvetica sticker on Pinterest and it was repinned a lot of time. Why do people love Helvetica so much?
Woof, that one's really old.  It's formal but friendly. That lowercase e is smiling at you.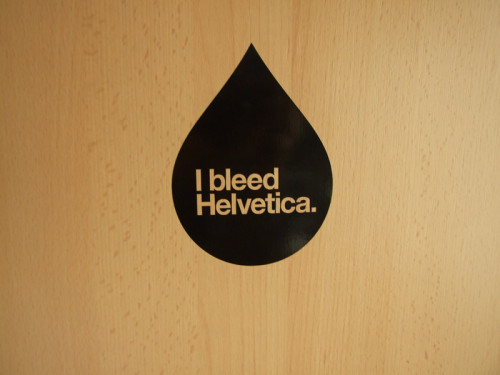 Do you collect anything?
No. I only buy things that I use.
What do you love about your hometown Belgrade?
Dunno, hometown is like your child, you just have to love it cuz it's yours. Though, it's much easier to talk about what you hate about it.
Which is the best club in town?
Two of them. One mentioned above (Drugstore) plus this boat called 20/44.



Anything else you want to tell our readers?
The internet is dead.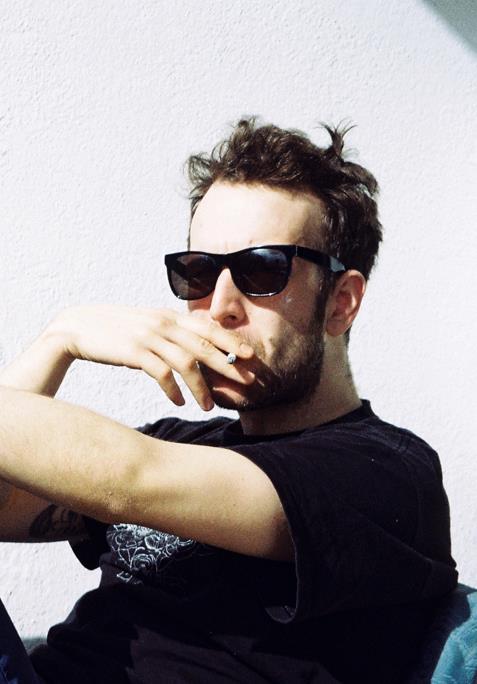 Thank you very much for the interview!
If you want to find out more about Stefan and his work, check out his website and follow him on facebook and twitter.
Photo courtesy Stefan Unkovic & madeinbelgrade