Gosia Perkowska, Anna Okrassa and Martyna Wędzicka are young creatives from Poland, who now run a design & branding studio less. together. And even though they just started and are in the beginning of their careers, their work is being noticed. Read on to find out what the trio thinks about the current state of the design scene in Poland and how sometimes, the common knowledge about the purpose of good design is lost, and see the light hearted humor they bring into their work (and to this interview).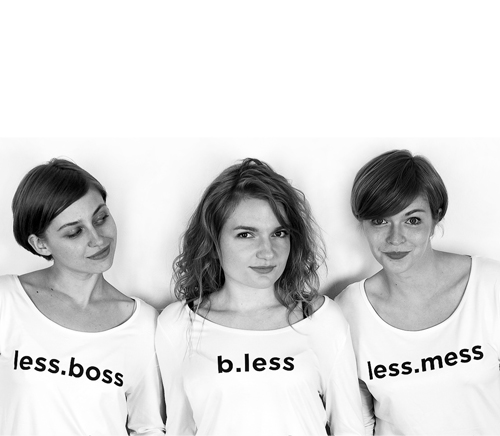 Hi, how was your summer?
Lovely. We have our working place 300 m from the beach.
Can you describe what less. is about and who are the people behind it?
less. is a branding and design studio from Poland. It is a cooperation of three women. We've studied together in Academy of Fine Arts in Gdańsk. And we are also best friends.
Where does the name less. come from?
It's a part of famous sentence "less is more", but truly the name of the studio refers to our projects. We like simplicity. First, we want to call ourselves "less.boss" but it takes unnecessary associations 🙂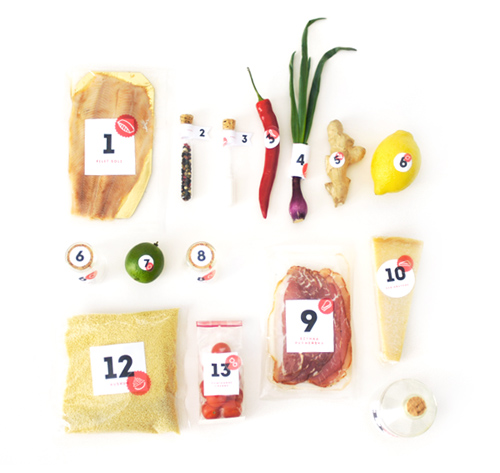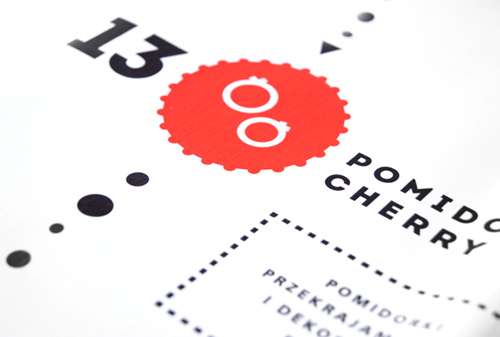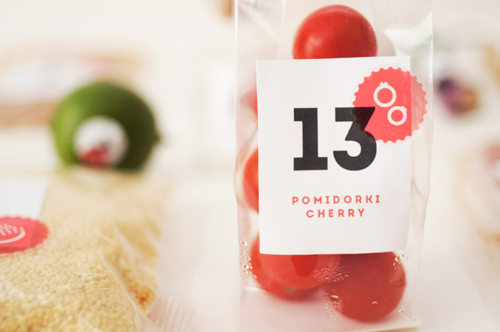 Per Guide Branding and Packaging – Gosia Perkowska
How did you end up working together? Is there a common style or a passion?
Both. We like the same things and we love design. Not just graphic design, it's about lifestyle, where everything around us is designed.
We wrote about your branding project for restaurant Blizej. Did you work on that together?
People from Blizej contacted one of us. So Martyna started, and the rest joined to make identity elements. This was a kind of test of making something together. This is our first project in which we were involved as a team.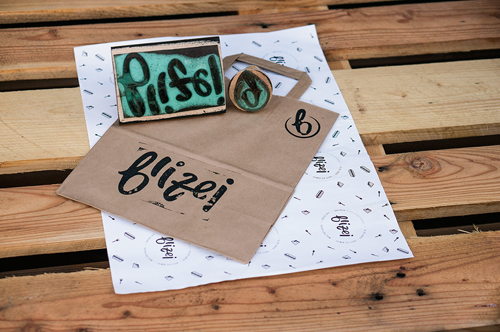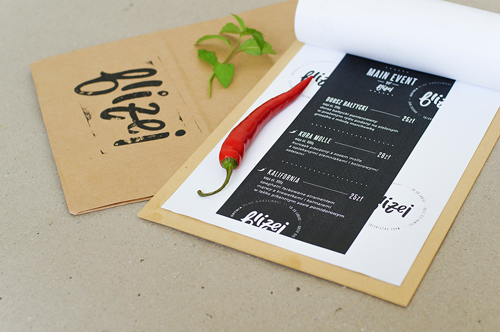 Branding for restaurant Blizej –  Martyna Wędzicka
Would you tell us about your design process?
Yes, of course, but probably all designers has the same process. First: searching inspiration, second: working, working, working 🙂
Do you have a typical customer and what distinguishes you from other design agencies?
Each customer is different. We have big and small clients, but everyone is the best one. We always make everything to make our customer feel special, because each project is interesting and challenging. We're not a big agency. We prefer working with people who have new ideas for their business, launch new products or apps. We're glad when we are part of some new fledgling company.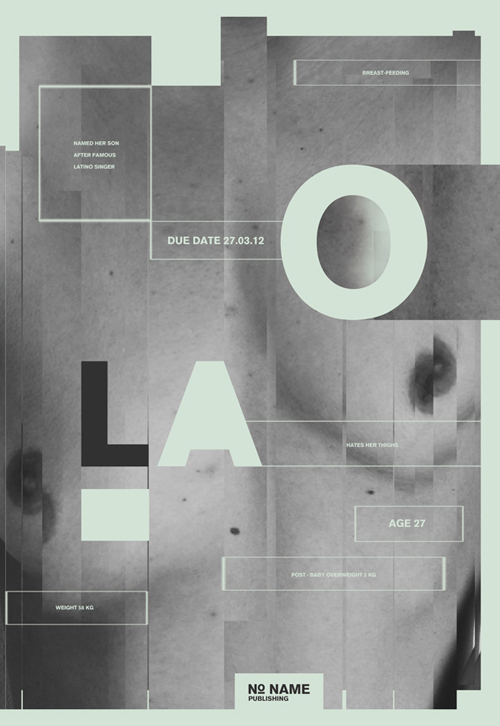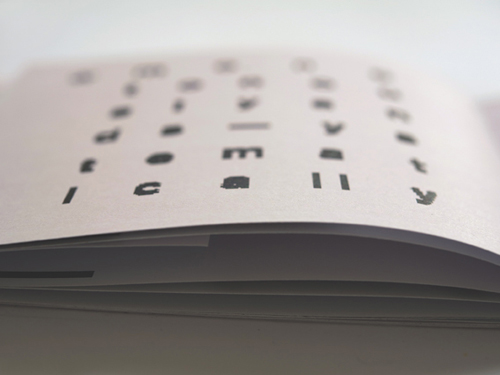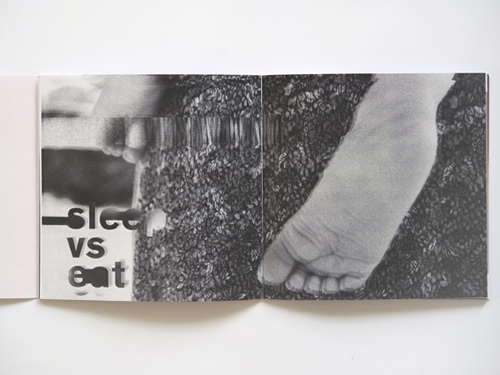 No name Editorial design – Anna Okrassa
How is the Polish design scene right now?
Very well. We have second life of design in Poland. Now we have graphic designers as good as foreign friends but basing on our roots: famous Polish School of Poster, illustrators and our experience. About clients is a bit harder. Sometimes, the common knowledge about the purpose of good design is not sufficient. Fortunately, we are working with lovely people.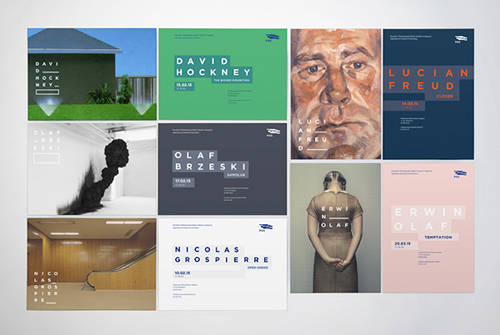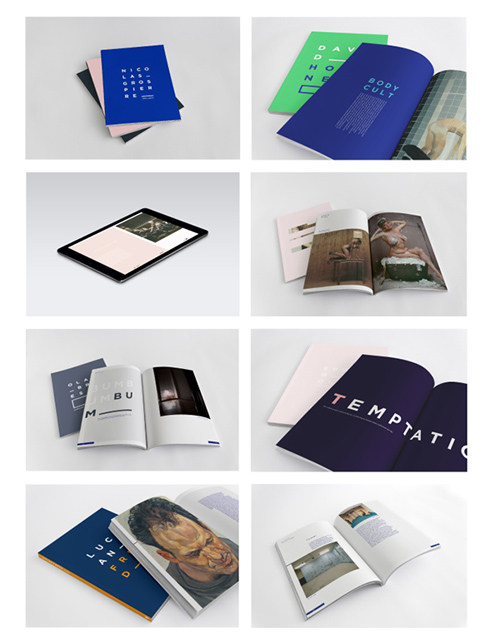 Visual Identity for the National Art Gallery Sopot – Anna Okrassa
What kind of role does paper play in your design process?
It depends on the project. We always make some scribbles after we finally sit in front of the computer. In some way, nowadays graphic designers use paper less 🙂 , but when it comes to editorial or stationery design, the choice of good paper is one of the most important things for us.
Have you worked yet with international clients? are you aiming aboard?
Most of our clients are local, mostly from bigger cities like Gdańsk, Warsaw, Krakow. We have a few clients from other countries, but we aren't so well known yet.
Whats does the future hold for less.?
As for now, we don't think about making our studio bigger. We always want to be just better, faster, harder, stronger.
Thanks you less. for your tongue-in-cheek interview, you are a bunch of talented girls and we're sure to keep a close eye on where the future takes you!
Photos via less. Behance