Meeting the Austrian winemaker Birgit Wiederstein in her vineyard in Göttlesbrunn (Lower Austria) was a great experience. At her vineyard you can experience the perfect combination of beautiful design and good wine.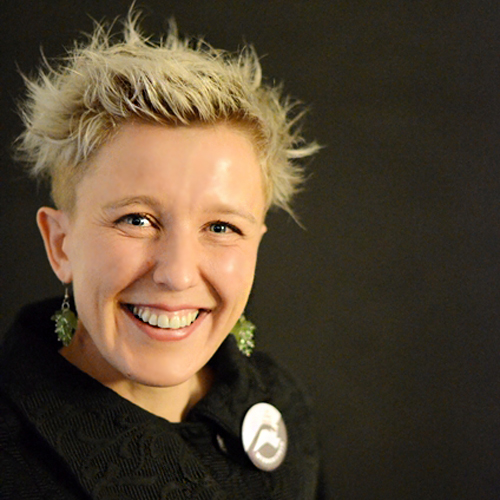 Her shop is arranged with circus elements and the simple design underlines the different wine brands carrying extravagant names such as Dream, Diva, Primadonna and Play With Pearls (name for sparkling wine). In our interview we chatted about her inpirations, wine label design and why Pinot Noir is a real "Diva".
My favorite wine is "Ein Traum" meaning "A Dream" – how was this design and idea created?
Everybody has dreams and great ideas. Dreams are so fleeting, intangible and yet they may be true – this wine is an invitation for the dream to stay. Dreams are inspiring, give space, take you to a different time. I love the idea that somebody can order my wine in a restaurant saying: "A Dream, please!"
The label for this wine shows a picture from a dream hand drawn by Stefan Zsaitsits and realized in cooperation with agentur werbereich. It's now in the 3rd generation and for every vintage there are 3 differences in the drawing. It's like a search picture, each year you can find three differences to the label before.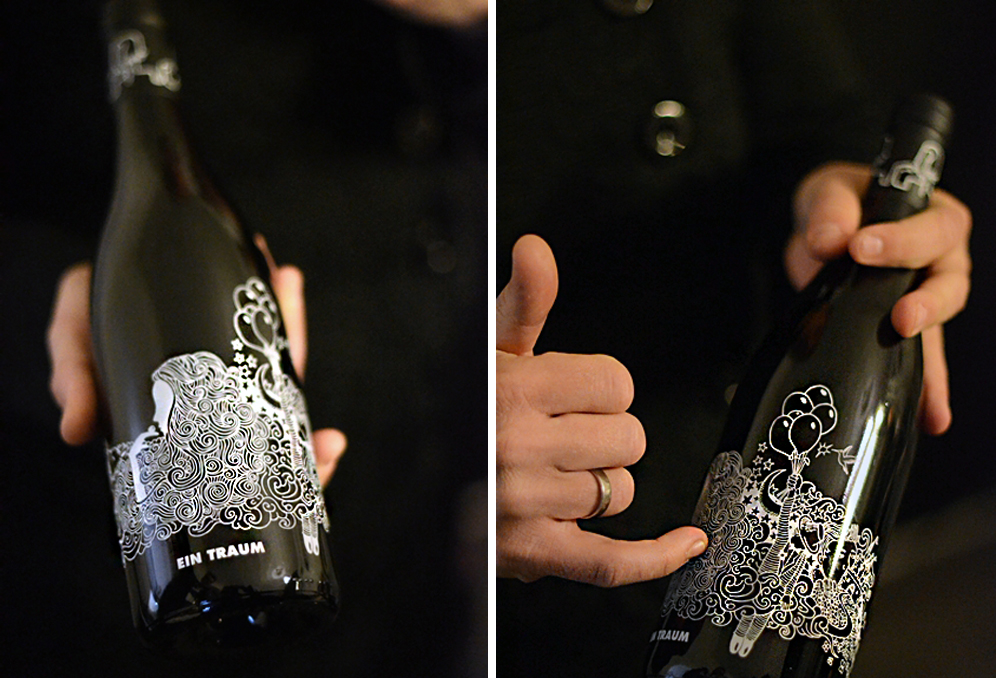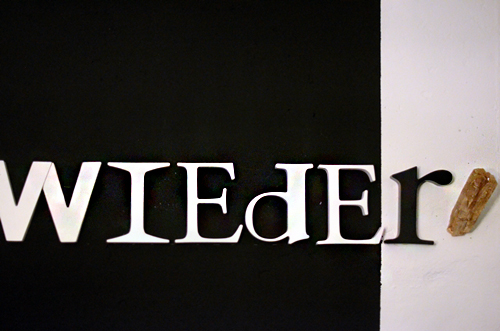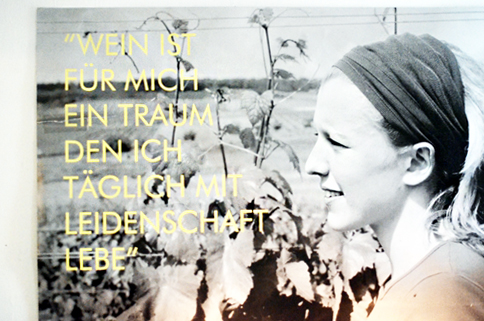 How do you come up with these names and ideas?
I like to work in the vineyard. While walking and working I have my special place where all ideas are born.
For us  paper is important and always in the focus. It's the reason why I got fascinated by your "Wie Damals" ("like at that time") production with the letterpress label including the number of each single bottle. How would you describe this wine and the idea behind?
If there was a time machine and I'd go back 150 years, then I could exercise my profession as a winemaker. I asked myself the following questions: What are the opportunities you had at that time in the wine production? Which minimum of technology was there in those days? I thought about that and I tried to make a Blaufränkisch which tastes like in old times. Together with my uncle, Anton Lebhard, who has a passion for printing and learned this craft, we created the label and chose the paper and typography. The label was then printed on a more than 100 years old Heidelberg machine. As we only produced 600 bottles, each bottle got its own number.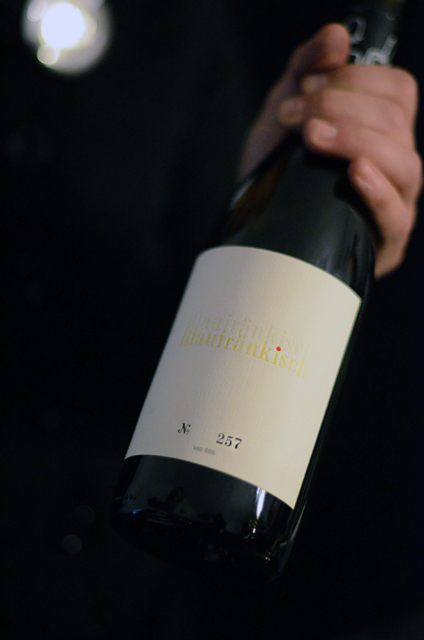 Do you agree that the design of the wine bottle is as important as the actual content?
Both, the wine and the label, are expressions of my personal feeling about beauty. Beauty isn't the same for everyone but my wine gives me the possibility to show my version of beauty
Which is your personal favorite wine and why?
I love Pinot Noir, "she" is the Diva among the wines! I will never understand this variety completely and it's fascinating to accompany this great, fine, elegant and vibrant wine. You can compare it with the moment when the diva appears on the stage of a big opera and starts to sing.
What are your plans  for 2013? Which wine from your 2012 harvest has the greatest potential?
I hope that I will get some answers from my wines on how I can better work with them and understand their spirit. I think every wine of 2012 has the potential to make wine drinkers and lovers happy. All of them can complete a delicious dinner or a nice get-together with friends…
Can you give our readers some recommendation as to what they should look for when they are buying wine?
Taste the wine, speak with the winemaker or wine cellar, read about the philosophy of the winery and the winemaker on the internet. When your own thoughts about good taste, beauty and quality are consistent with a wine: buy ENOUGH bottles!!! – and have fun and a good time with the wine and your friends.
Where can we buy/taste your wines?
On our homepage you can find our distribution partners, just click on the logo that appears next to your location on the map or contact me via email winzerin@wiederstein.at
Thank you for the interview and the tour – it was great meeting you!