Pantone has announced its chosen color of the year for 2021 – or colors to be exact – and their decision couldn't be a happier surprise for us. Last Thursday when Pantone revealed the color hue duo of  Ultimate Gray  17-5104 and Illuminating yellow 13-0647, many were stunned and dubbed the decision "the last surprise of the year" that has had more twists and turns than the decade before. According to the Pantone color experts, 2021's vibe could not be expressed in only one color, but two contrasting yet harmonious hues had to be chosen for these tumultuous times we're living in. It's only the second time this has ever happened, which is suitably reflective of the year 2020, as most probably the upcoming new year as well.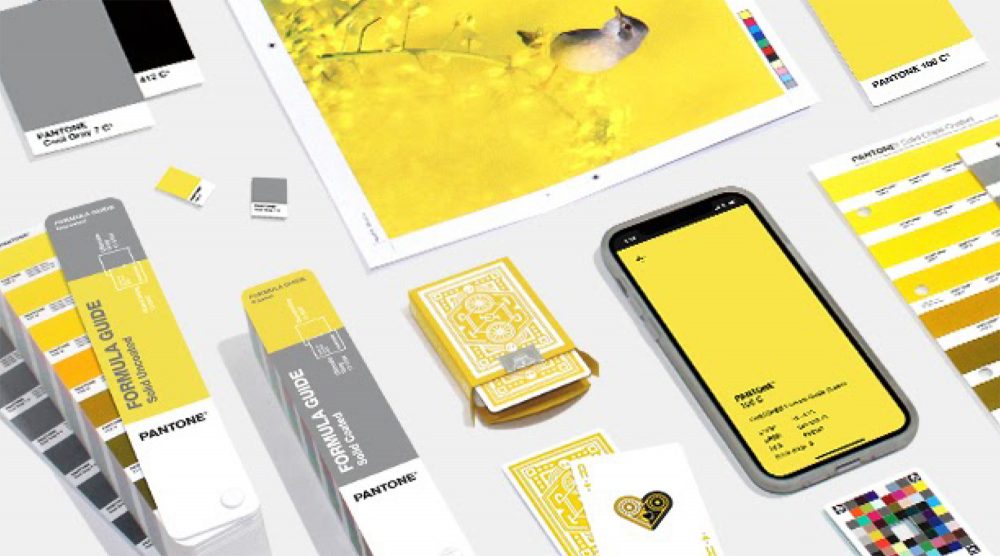 PANTONE 17-5104 Ultimate Gray + PANTONE 13-0647 Illuminating = a marriage of color conveying a message of strength and hopefulness that is both enduring and uplifting
Pantone Colour Institute's executive director Leatrice Eiseman explains how the gray and yellow combination is "practical and rock solid but at the same time warming and optimistic, this is a combination that gives us resilience and hope." This sentiment feels both heartwarming and optimistic, while the contrasting duo creates a realistic window into the somewhat polarizing landscape of our modern times. The colors showcase how two opposing sides can create harmony as a whole while creating new meanings and implications for both independently.
Our Design Papers Collection in light grey and bright yellow echo the Pantone Color of the Year 2021 hues
We for one are extremely approving and happy about Pantone's decision to celebrate the unique gray and yellow color combination, and when you look at our recently launched Design Papers Collection, you might know why! Some might call in a coincidence, others a lucky accident, but we know it is the result of professional know-how, experience, and gut-feeling that the design team at Metaklinika, the design studio behind the Design Papers Collection packaging, and our team at Europapier. Learn more about the design process and collection at Europapier's New Design Papers Collection Has Arrived!
Image © 1. Pantone 2. Lumina Images