In the fight against Corona, social distancing has become the word on everybody's lips. Most supermarkets, pharmacies, gas stations but also doctor's offices and hospitals shops have been converted and their spaces reanalysed in order to keep both their staff and customers safe. A great way to do this is by using floor and wall stickers, to signal maintaining the proper distance and which areas are off limits, to avoid the unwanted spread of the virus.
Signal social distancing or mark off areas in shops with Yupo® Stickers
Yupo Tako® – previously here – is a great self-adhesive sticker with micro-suction structure which sticks on smooth surfaces without any glue and lasts a long time. What does this mean? Yupo Tako® is extremely easy to apply, it can be peeled off and reapplied without any hassle and it's a breeze to remove – great especially for rented locations or temporary needs.
Yupo Jelly® is the clear equivalent of Yupo Tako®, which is made out of polyester film. This means it sticks to any flat surface without adhesive or bonding agent, and although it is fantastic to use on windows due to its clear surface, it can be successfully used on any other smooth surface like floors or walls.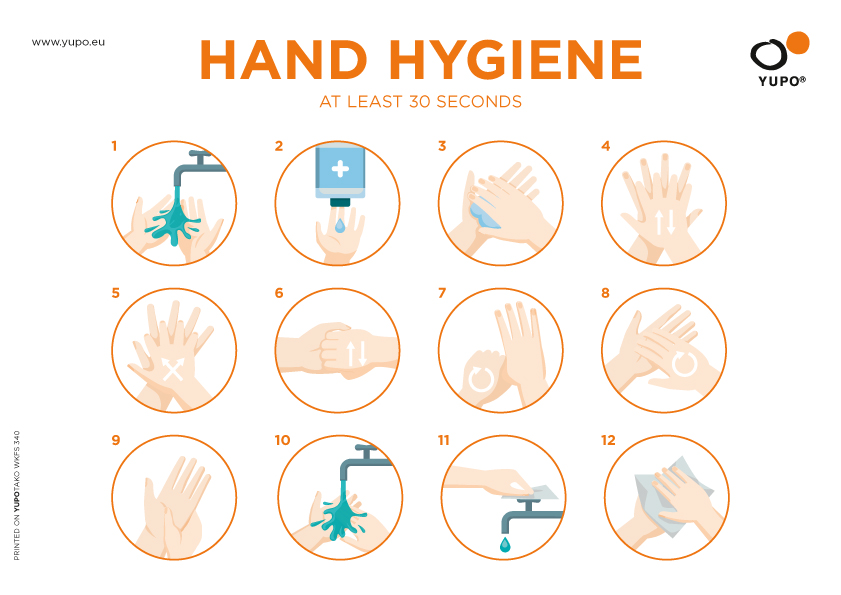 Here are some great applications of the Yupo Tako® and Yupo Jelly® stickers in these trying times: 
Floor stickers – to please keep the distance – these can be applied anywhere from supermarket floors, to doctor's offices.
Hand Hygiene wall sticker – teaching how to properly wash your hands
Wall stickers for supermarkets – with messages about the regulations in place in that establishment. (for example: "maximum 2 persons allowed inside at a time", "keep the distance of 2 meters" or "please pay with card").
The great thing about these applications is that each of them helps make the world we currently face a little bit more safe. So if you're looking for ideas how to mark off your shop in an easy and fast way, we hope this article helped! Yupo Tako® is exclusively available at Europapier, and Yupo Jelly® is available on request. Last but not least, we are here to answer all your questions so don't hesitate to get in touch.
Scroll down to see all the wonderful sticker applications!